Everyone loves potato chips, but no one loves the greasy mess that comes along with them. The popular way to enjoy delicious potato chips was to either accept the deep fry or bake them in the oven. Have you tried a third option of making potato chips in an air fryer? Air fry potato chips are just as delicious as their greasy counterparts, but without any of the guilt! This simple recipe will guide you on how to make crispiest air fried potato chips in less than 30 minutes. Read on!
Air Fried Potato Chips - Ingredients
1 pound potatoes (or 10 pcs of potatoes), peeled and thinly sliced using a mandoline slicer
1-2 tablespoons olive oil or vegetable oil
Salt and pepper, to taste
Optional seasonings (I like garlic powder, onion powder, and paprika)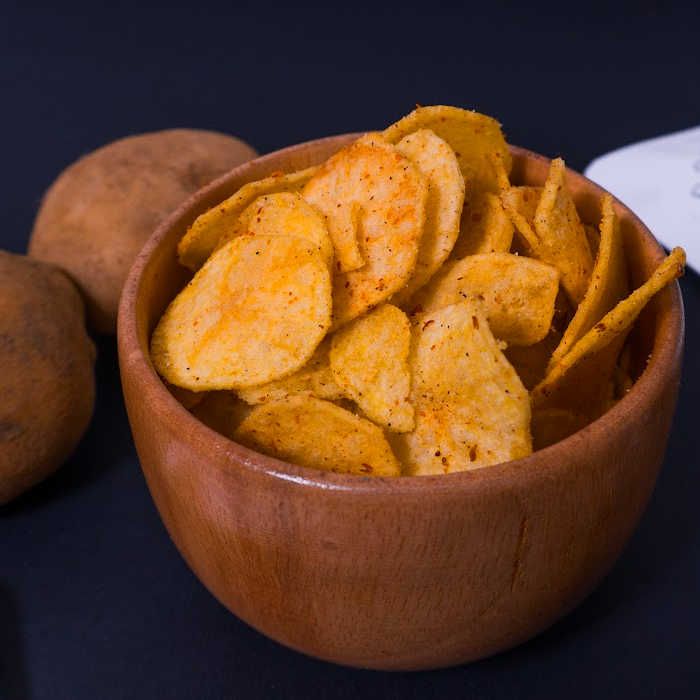 Step-By-Step To Air Fry Potato Chips
1. Submerge the potatoes in the water for 5 minutes.
2. Once that's done, take the potato slices and spread them out on a kitchen towel or paper towel for another 5 minutes.
3. Preheat your air fryer to 400 degrees Fahrenheit. If you don't have an air fryer, you can preheat your toaster oven air fryer combo to 400 degrees Fahrenheit instead.
4. In a large bowl, toss the potatoes with the oil and seasonings until evenly coated.
5. Place the potatoes in the air fryer basket, making sure not to overcrowd it (you may need to do this in batches).
6. Cook for 8-10 minutes, or until golden brown and crispy. Make sure you turn the potato sides every 3 minutes during the process.
7. Serve immediately. Enjoy! These are best served fresh but will keep in an airtight container for up to 3 days.
So there you have it—crispy, delicious potato chips that are healthy! Give this recipe a try the next time you're in the mood for something salty and crunchy. Bon appetit!
In A Nutshell
The video below offers a tutorial on how to make four types of chips (sweet potatoes, apple, kale, and beet chips) in an air fryer. The methods are the same for making potato chips, banana chips, pear or kiwi chips, or any vegetable chips in an air fryer. So go ahead and experiment- there are endless possibilities!
Do you need an air fryer, or a toaster oven air fryer combo? We've got you covered. In this blog post, you'll know all about the two machines so that you can pick the one that best suits your needs and make crispy chips!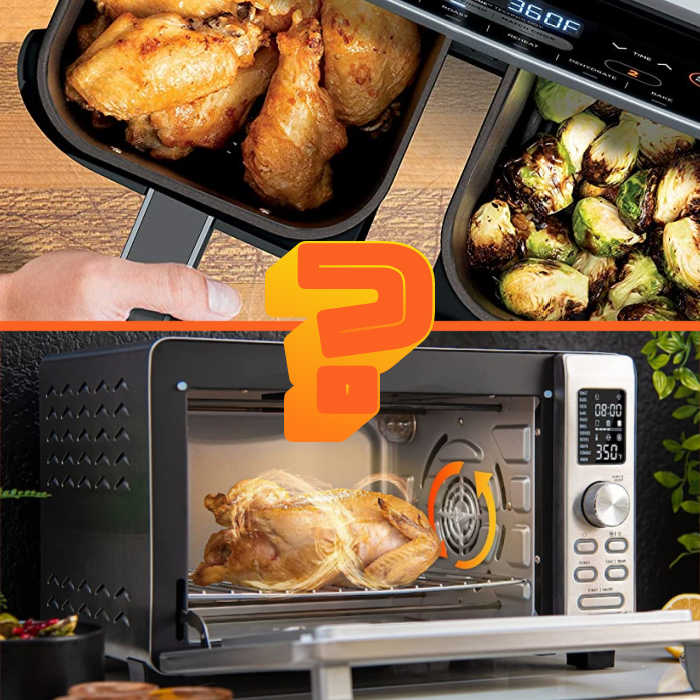 Happy airfrying!
Catchy Finds