Mini fridges are becoming increasingly popular due to their energy efficiency, space-saving features, and portability. You find them in homes and small apartments, offices, meeting rooms, and dorm rooms.
In this guide, we'll explore the world of a mini fridge with a freezer section, what makes a separate freezer compartment inside a mini fridge work, and whether or not you can store certain foods in them.
We'll also answer some common questions and provide helpful tips along the way.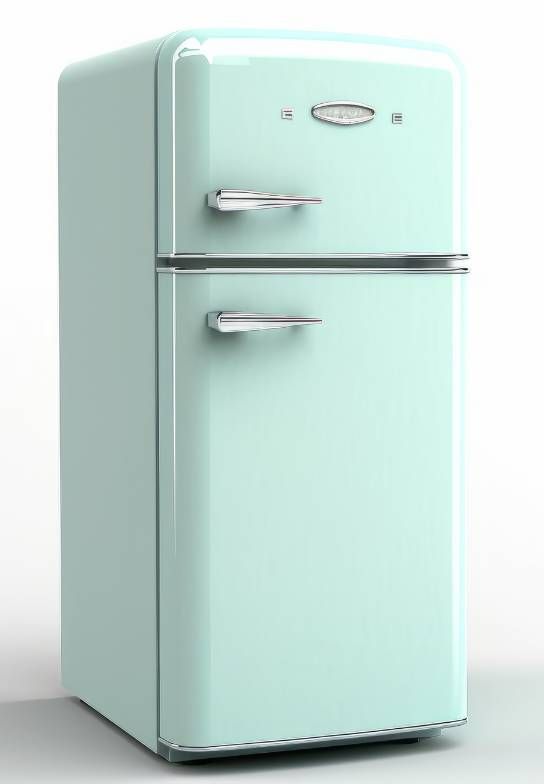 Do All Mini Fridges Have Freezers?
1. A Mini Fridge With A Freezer
Some mini fridges come with a freezer compartment, other mini fridges do not. Having said that ...
Before making your purchase, check the specifications of the model you're interested in to make sure it has a freezer.
Mini fridges with a freezer compartment tend to be slightly larger and costlier compared to ones without them. It's always located in the fridge's upper section.
Larger mini fridges have a freezer that is accessible from the outside by an insulated freezer door. The freezer in a regular mini fridge can only be accessed by a freezer door inside.
A mini refrigerator with a freezer unit is ideal if you need to store items like ice cream or frozen food items, ice cubes, and ice trays.
2. How Does The Freezer Work
Mini fridge freezers work in a similar way as full-sized freezers.
They rely on a refrigeration system to keep the compartment filled with ice-cold air, usually using a small compressor and an evaporator.
The freezer compartment in a mini fridge works by utilizing a small compressor and insulated tubes that circulate refrigerant, which cools and freezes the air inside.
Most mini fridges have freezers that can reach temperatures as low as 0°F (-18°C) or lower.
It's important to note that a mini fridge freezer is not as powerful as a full-sized freezer and may not be able to freeze food as quickly.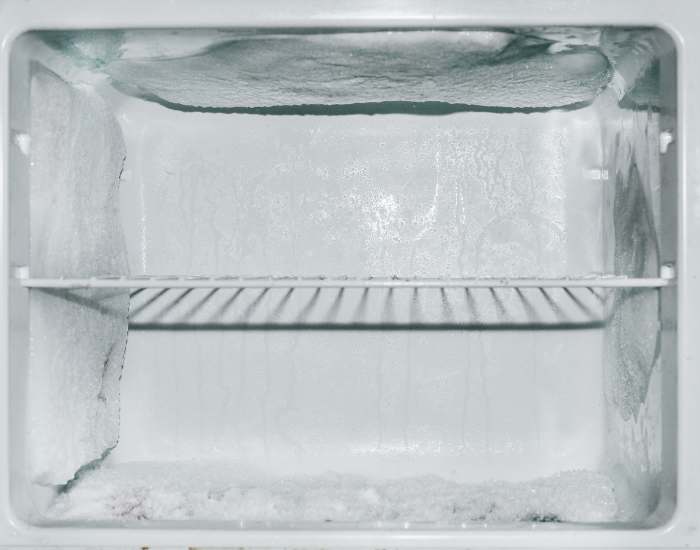 What Can You Store In A Freezer?
1. Can You Store Meat In A Mini Fridge?
You can. However:
You can store meat in a mini fridge only for a few days but for up to 3 months in its freezer section (check the date).
It's important to ensure that the freezer is cold enough: 0°F (-18°C) or lower.
Store meat in an airtight container to prevent contamination.
2. Can A Mini Fridge Make Ice?
Some models are equipped with an ice maker.
Check the specifications of the model to make sure that this feature is included.
Ice makers in mini fridges generally use a lot more energy than traditional freezers, take up space, and can be louder when in operation.
3. Can A Mini Fridge Hold Ice?
A mini fridge can hold ice if it is equipped with a freezer section.
It's important to make sure the temperature in the freezer is cold enough (0°F (-18°C) or lower).
Always store ice in an airtight container to prevent any contamination.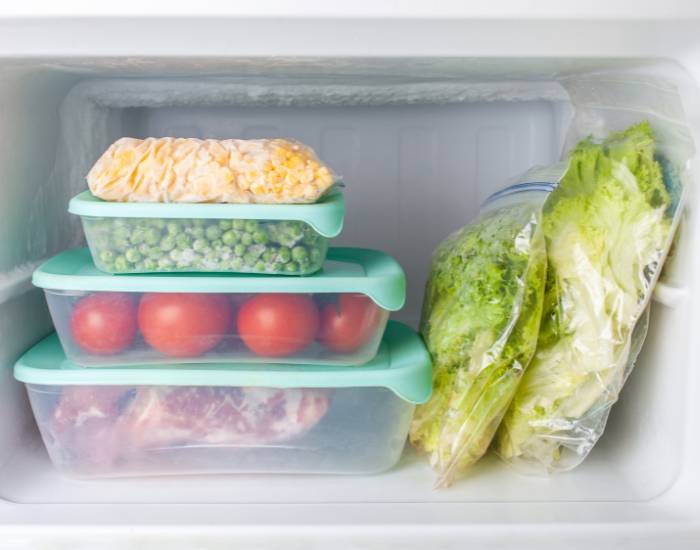 Alternatives To A Mini Fridge Freezer
Compact mini fridges with freezers are not designed to be used as the main freezer in a household and are best for storing small frozen items. If you need more freezer space than a mini fridge can offer, there are a few alternatives to consider.
A regular two-door fridge with freezer: many mini fridges feature a built-in freezer unit with an inside freezer door. Regular refrigerators usually have two outside doors: a fridge door, and a freezer door. This type of freezer - in fact, a full-width freezer compartment - may have up to twice the capacity.
A separate chest freezer: A chest freezer is a great alternative to a mini fridge with a freezer. It's larger and can hold more food, allowing you to stock up on more frozen items.
A separate upright freezer: An upright freezer is another option to consider. It takes up less space than a chest freezer and is ideal for storing frozen items.
A full-sized freezer: A full-sized freezer is ideal for households that need more storage space than a regular fridge with a freezer can offer.
A fridge with a separate refrigeration unit: If you need both refrigeration and freezing capabilities, consider purchasing a dedicated two-door refrigerator and freezer combination unit.
A large fridge equipped with a freezer. This option may take up more space, but it provides more storage capacity for frozen foods.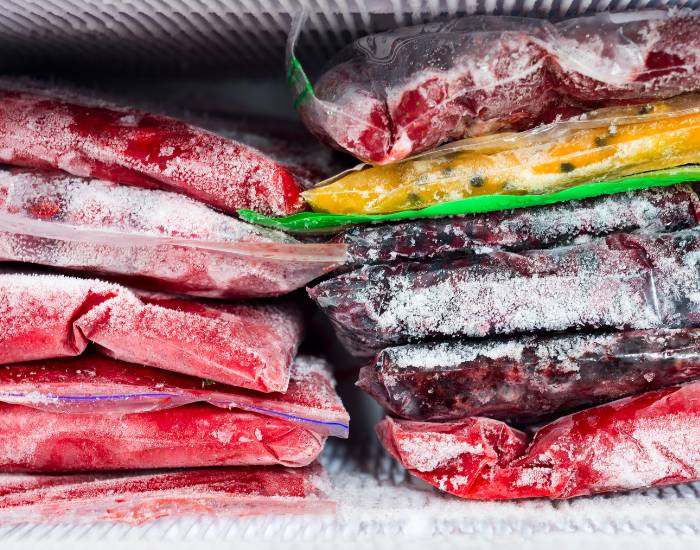 Mini Fridge Freezer FAQs
Here are some frequently asked questions about mini fridge freezers:
How big is the freezer in a mini fridge?
The size of the freezer unit in mini fridges can vary depending on the model. That said, they are generally quite small and may not be able to store more than a few items. Additionally, they tend to be less efficient than larger freezers and may not be able to maintain a consistent temperature.
What size freezer for one person?
A mini fridge with a freezer unit is usually sufficient for one person. However, if you have specific storage needs, such as if you want to store a lot of frozen items, an upright or chest freezer may be the better option.
What size freezer for 2 people?
If you're shopping for a freezer for two people, it's important to consider the size of the family as well as your storage needs. A mini fridge with a freezer compartment may be sufficient for two people, but if you need more space, an upright or chest freezer may be the better option.
Tips & Tricks
It's important to maintain your mini fridge freezer to ensure its long life and efficiency. Here are some tips to keep in mind:
Set the freezer temperature to 0°F or lower.
Defrost the freezer compartment every 6 months, to prevent a buildup of ice: this can reduce cooling performance.
Clean the freezer compartment regularly with warm water and mild detergent.
It's important to note that overloading a mini fridge freezer can cause it to work less efficiently. It's recommended to fill the freezer unit less than 85% for optimal air circulation.
Keep the doors of the fridge and freezer closed as much as possible to prevent warm air from entering. Try to avoid opening it frequently.
If you need a mini fridge with a freezer compartment, check out the blog post below for the top picks of the best mini fridges with freezers and more tips on what to look for when shopping for one.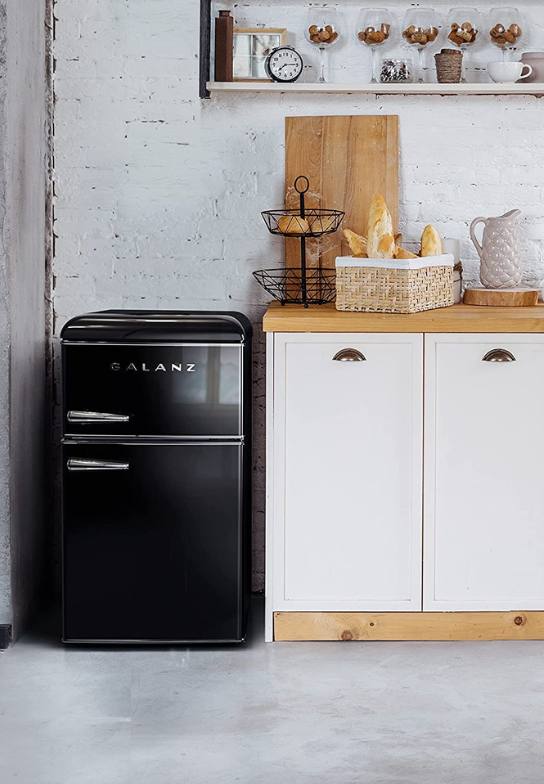 With these tips and alternatives in mind, you can make an informed decision on what kind of fridge and freezer combination will best suit your needs.
Happy cooling!
Catchy Finds