Who would have thought that a simple seed could be transformed into something as delicious and nutritious as chia pudding? Nutritious, easy to make, and appealing to almost every palate—it's no wonder why chia pudding has become so popular.
Let's take a look at some of the benefits of this tasty dessert and the different ways you can make keto chia pudding with blueberry, coconut milk, and chocolate.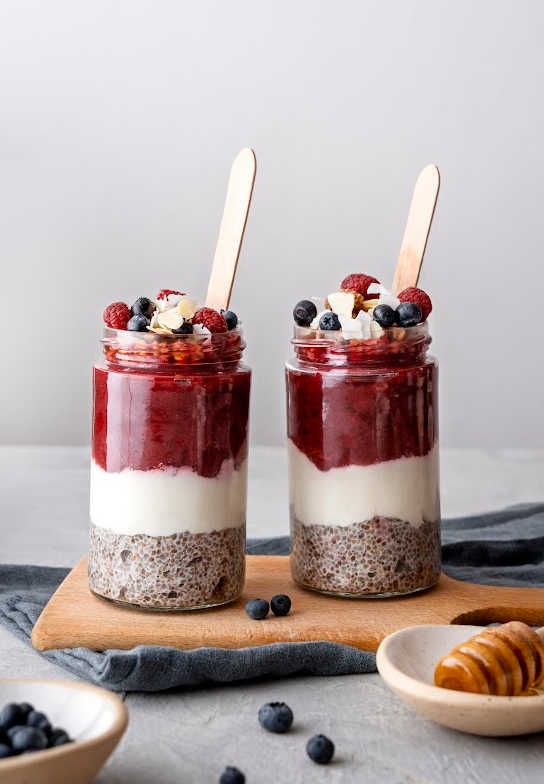 Benefits Of Chia Pudding
Chia pudding is not only delicious but also healthy. It is high in protein with up to 5 grams per serving. Chia pudding is full of nutrients. Besides protein, fiber, calcium, magnesium, phosphorus, antioxidants, and essential vitamins.
Plus it's gluten-free and dairy-free! Eating this type of food regularly can lead to improved heart health, better digestion, increased energy levels. Plus, it's incredibly versatile—whether you're looking for a summery treat or an easy tasty snack, chia pudding has you covered.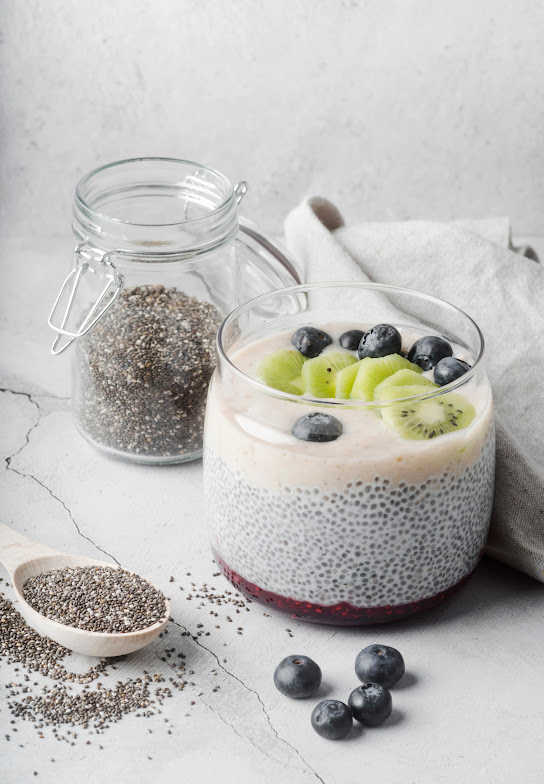 Keto Chia Pudding
For those who follow the keto diet but still want something sweet once in a while—this is the perfect option! Keto chia pudding uses almond milk, or coconut milk, or cashew milk, or walnut milk instead of regular cow's milk. This helps cut down on calories while still providing plenty of healthy fats.
You can also use any type of berry that you like such as blueberries, raspberries or strawberries - or other fruit such as mango, banana, kiwi, cherry ... whatever takes your fancy! Below are the 3 keto chia pudding recipes to get you started.
1. Blueberry Chia Pudding
If you want your chia pudding to be a little more colorful and flavorful than just plain chia seeds soaked in milk overnight, add pureed blueberries. With their natural sweetness and anti-inflammatory properties, blueberries add a nutritional punch to your dessert without overpowering the flavor.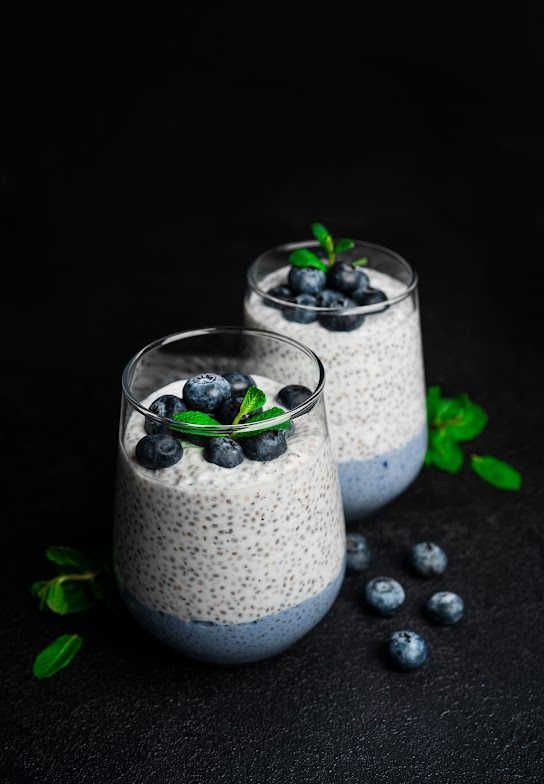 Ingredients
1/2 cup of chia seeds
2 cups of almond milk (or any other non-dairy milk)
1 teaspoon vanilla extract (optional)
1/4 cup maple syrup or honey
1/2 cup of blueberries
Instructions
Once you have all the ingredients together mix them in a bowl until combined.
Cover the bowl with plastic wrap.
Place in the refrigerator for about 4 hours until the mixture thickens into a pudding consistency.
Add your favorite fresh blueberries on top before serving!
2. Chia Pudding Coconut Milk
This version uses coconut milk instead of almond milk for a delicious tropical twist. The combination of sweet coconut milk with tart berries makes for an amazing flavor.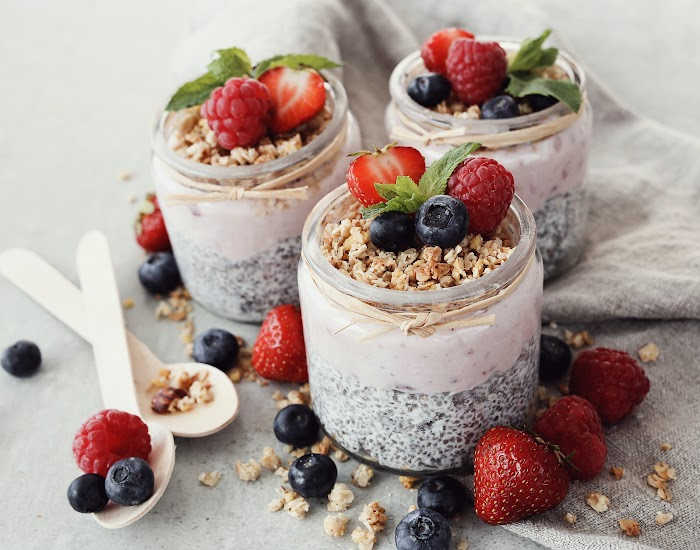 Ingredients
1/2 cup chia seeds
2 cups full-fat coconut milk
1 teaspoon vanilla extract (optional)
1/4 cup maple syrup or honey
1/2 cup of blueberries (or any other berries of your choice)
Instructions
Combine all ingredients in a bowl until fully mixed then cover with plastic wrap and refrigerate overnight to thicken into a pudding consistency.
Serve chilled topped with fresh blueberries, and shredded coconut flakes if desired!
3. Chocolate Chia Pudding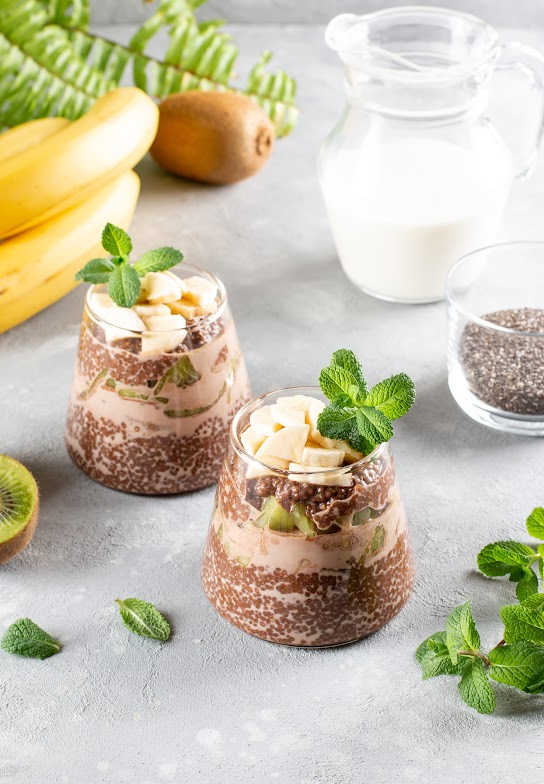 Ingredients
1/2 cup chia seeds
2 cups of your favorite milk (almond, coconut)
3 tablespoons cocoa powder
2 tablespoons maple syrup or agave nectar
Instructions
Mix all ingredients in a bowl until fully combined.
For the tastiest result, cover with plastic wrap and place in the refrigerator for a minimum of 4 hours or ideally overnight.
Serve chilled with your favorite fruit toppings!
Tips & Tricks
If you want to thicken your chia pudding even more, add an extra tablespoon of chia seeds.
For extra crunch and texture, mix in some nuts or seeds into the chia pudding before serving.
Chia pudding will keep in the fridge for up to 4 days, so make a big batch and enjoy it for the better part of your week!
For an infusion of vibrant color in your pudding, add a hint of blueberry powder or pureed blueberries to achieve captivating shades of azure. Or, for a rosy pink hue, stir in some pureed raspberries.
Looking to quickly blend your fruits for a delectable and colorful pudding? Our top 7 picks for the best handheld food processors will guarantee the success. Pick yours today!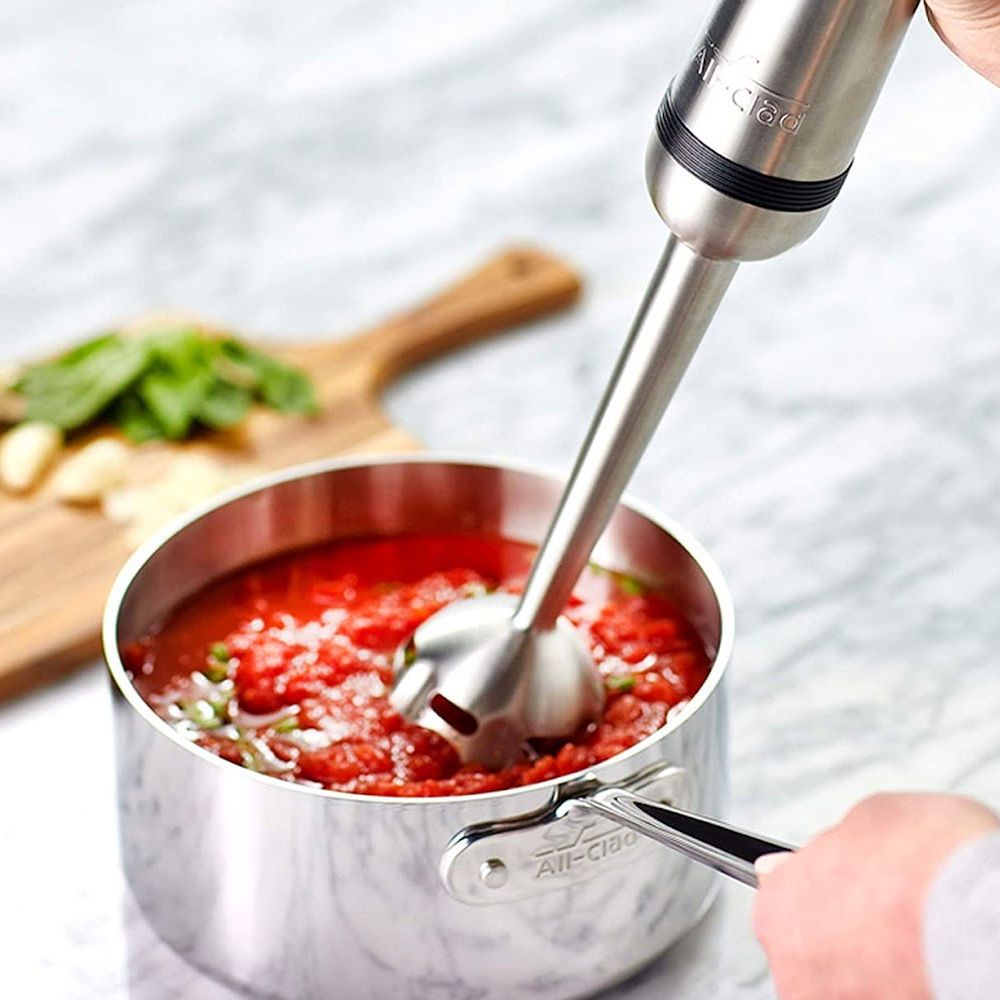 No matter what your dietary preference may be – vegan, keto friendly – chia pudding can easily fit into your lifestyle without sacrificing flavor or nutrition value! So give it a try, you will love it!
Catchy Finds