You may be wondering, "What the wok is going on?" when it comes to cooking in a wok. No need to be stir-fried, though!
Cooking in a wok is easy once you get the hang of it. Plus, it's a great way to cook a quick and healthy meal. Keep reading to learn more about what to cook in a wok.
A wok is a versatile piece of cooking equipment that can be used for stir-frying, steaming, deep-frying, and more. When used for stir-frying, a wok heats food quickly and evenly, making it the perfect tool for cooking up a tasty and healthy meal. Not sure what to cook in your wok?
Try one of these recipes:
Chicken and broccoli stir-fry
Beef and vegetables stir-fry
Shrimp and vegetables stir-fry
Tofu and vegetables stir-fry
For each of these recipes, you'll need:
-1 pound of boneless, skinless chicken breast (or shrimp, tofu, or beef)
-1 head of broccoli (or any other type of vegetable)
-1 tablespoon of vegetable oil
-1/2 cup of chicken stock (or beef stock)
-2 tablespoons of soy sauce
-1 tablespoon of sugar
-1 clove of garlic (minced)
-1 teaspoon of cornstarch
How to:
Start by cutting the chicken (or shrimp, tofu, or beef) into bite-sized pieces.
Then, cut the broccoli (or other vegetables) into similar sized pieces.
Heat the oil in your wok over high heat until it is smoking.
Add the chicken (or shrimp, tofu, etc.) and cook for 3 minutes without stirring.
Then, add the broccoli (or other vegetables) and cook for 2 minutes without stirring.
Add the chicken stock, soy sauce, sugar, garlic, cornstarch and continue to cook for 1 minute while stirring constantly.
Serve over rice or noodles and enjoy!
By now you should be an expert on what to cook in a wok! Just remember to add your favorite protein, vegetables, seasonings, and you're good to go.
Lastly, anyone who loves to cook knows that having the right tools can make all the difference. For stir-fry lovers, that means having a good wok. We have done all the research for you! If you're looking for the best wok for electric stove use, check out our top 3 picks and find the one that suits you most!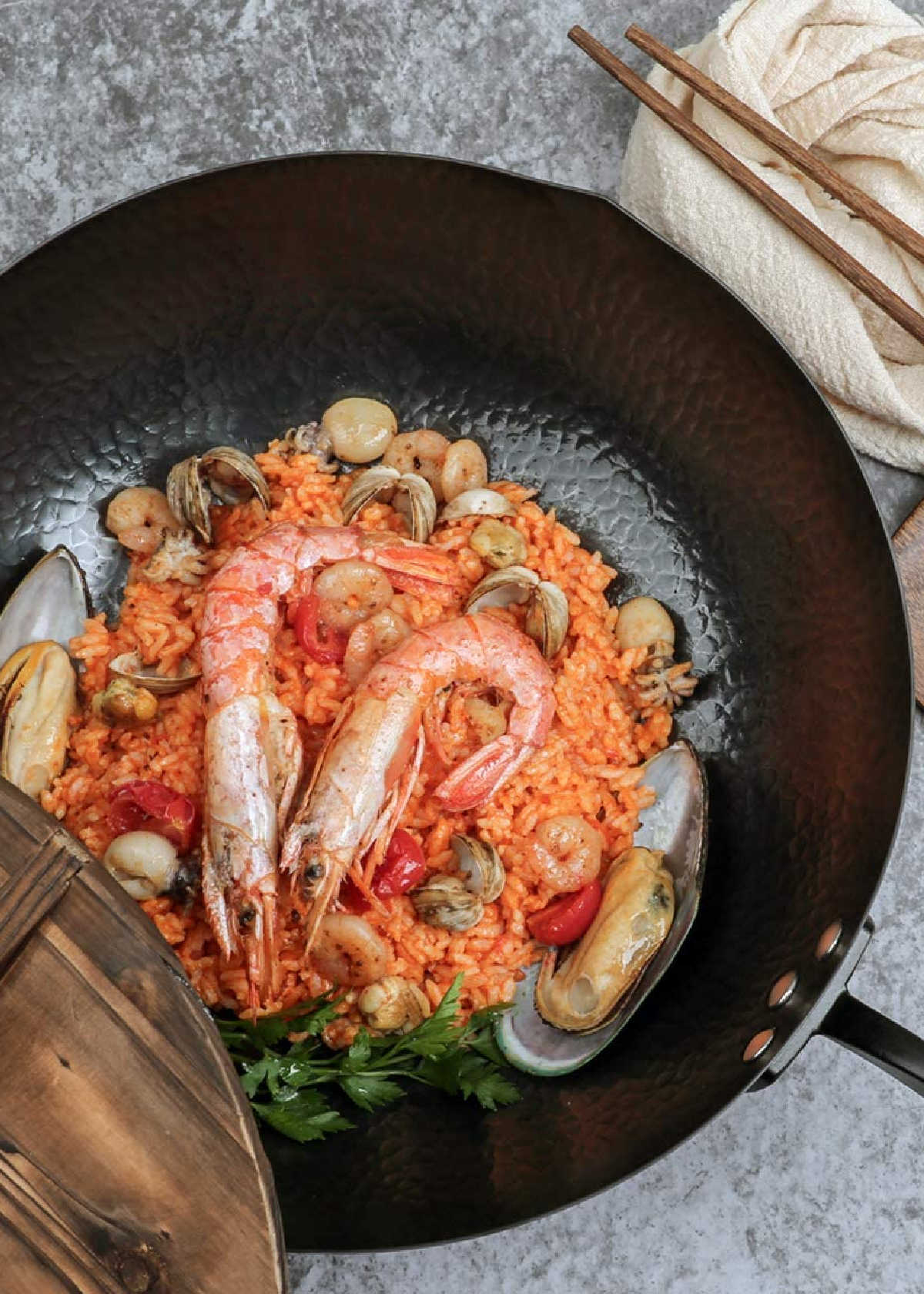 Happy Stir Fry day!
Catchy Finds