There's no denying that cakes baked in a mixer are superior to those made by hand. The secret is in the mixing - or rather, the lack thereof. Hand mixers simply cannot beat the speed and efficiency of their electric counterparts.
But what if you're not a professional baker with an industrial-sized mixer? Fear not, for the humble hand mixer can still produce a mean cake - you just need to know how to use it properly.
Here are tips on how to use a hand mixer for cake baking, including a quick red velvet bundt cake recipe and step-by-step instruction. Read on!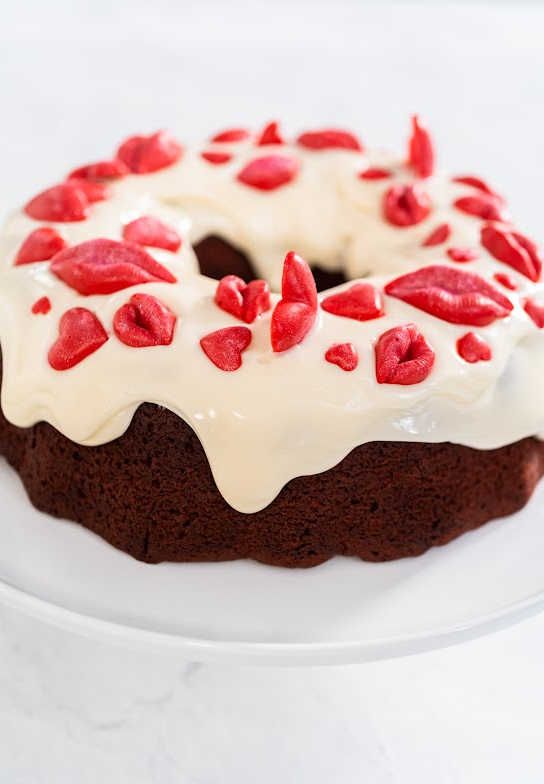 1. Cake Making Is A Marathon, Not A Sprint
When using a hand mixer, take your time and don't try to hurry the process. It's important to mix each stage of the batter thoroughly before moving on to the next. Otherwise, you'll end up with a lumpy, uneven cake. And we all know that lumpy cakes are the worst.
2. Get Some Air In There
Incorporation of air is crucial for making a light and fluffy cake. When using a hand mixer, be sure to mix on high speed for at least 3 minutes per egg white (or 5 minutes per whole egg) to get lots of air into the batter. This step is especially important if you're making a sponge cake.
3. Take It Easy On The Mixing
Once all the ingredients are combined, resist the urge to keep mixing. Over-mixing will make your cake tough and dense instead of soft and fluffy. So when the ingredients are fully incorporated, stop mixing and pop that sucker in the oven!
4. Be Patient & Don't Give Up
Even if your cakes don't turn out perfectly every time, keep baking! With practice, you'll learn how to use your mixer to create bakery-worthy cakes at home without breaking a sweat - or your mixer.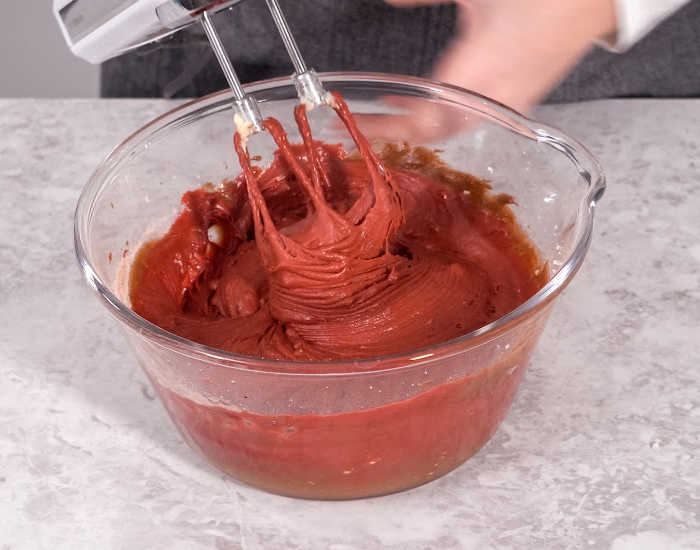 Simple Hand Mixer Cake Recipe
Red Velvet Bundt Cake Ingredients:
160g (or 3/4 cup) oil (canola or vegetable)
110g (or 1/2 cup) unsalted butter, melted
400 grams (or 2 cups) granulated sugar
240ml (or 1 cup) buttermilk
300grams (or 2 1/2 cups) all purpose flour
3 tbsp. unsweetened cocoa powder
2 large eggs
2 tsp vanilla extract
1 tsp white vinegar
2 tbsp. red food coloring
1 tsp baking soda
1 tsp salt
Cream Cheese Glaze:
4 oz cream cheese, room temp
240g (or 2 cups) powdered sugar
3 tbsp. milk
1/2 tsp vanilla extract
Instructions:
1.  Preheat oven to 350F (180C). Grease and flour a bundt cake pan, set aside.
2. In a large bowl whisk together oil, melted butter and sugar until combined.
3. Add eggs, buttermilk, vanilla extract, white vinegar and red food coloring, mix until smooth.
4. Sift in flour, cocoa powder, baking soda and salt. Gently mix until just combined.
5. Pour batter into prepared bundt cake pan.
6. Bake for 40-50 minutes or until a toothpick inserted into the center of the cake comes out clean.
7. Allow cake to cool in pan for 10 minutes then remove and transfer to a wire rack to cool completely.
8. To make the cream cheese glaze: In a medium bowl beat together cream cheese, powdered sugar, milk and vanilla extract until smooth. Drizzle over cooled cake. Allow glaze to set for 30 minutes before serving. Enjoy!
Now that you know the secrets to making a perfect bakery hand mixer cake, put your skills to the test and bake something delicious!
Extra Tips
If you don't have buttermilk on hand, you can make your own by adding 1 tbsp. of vinegar or lemon juice to 1 cup of milk. Let the mixture sit for 5 minutes then use as directed.
To get a really intense red color, use gel food coloring instead of liquid food coloring.
If you don't want to use food coloring, you can leave it out completely. The cake will be a beautiful light red color instead of a deep red.
This recipe can also be made into cupcakes! Just fill cupcake liners 2/3 full and bake for 18-20 minutes.
Making perfect cakes at home is totally achievable - even if you don't have an industrial-sized mixer like the pros do. All you need is a little bit of patience and practice... Now go forth and bake some amazing cakes!
If you're interested in buying a stand mixer that will make baking bread at home simpler, look no further. We've put together a list of the five best mixers for bread dough based on our research so that you can easily select one without dedicating hours to online researching!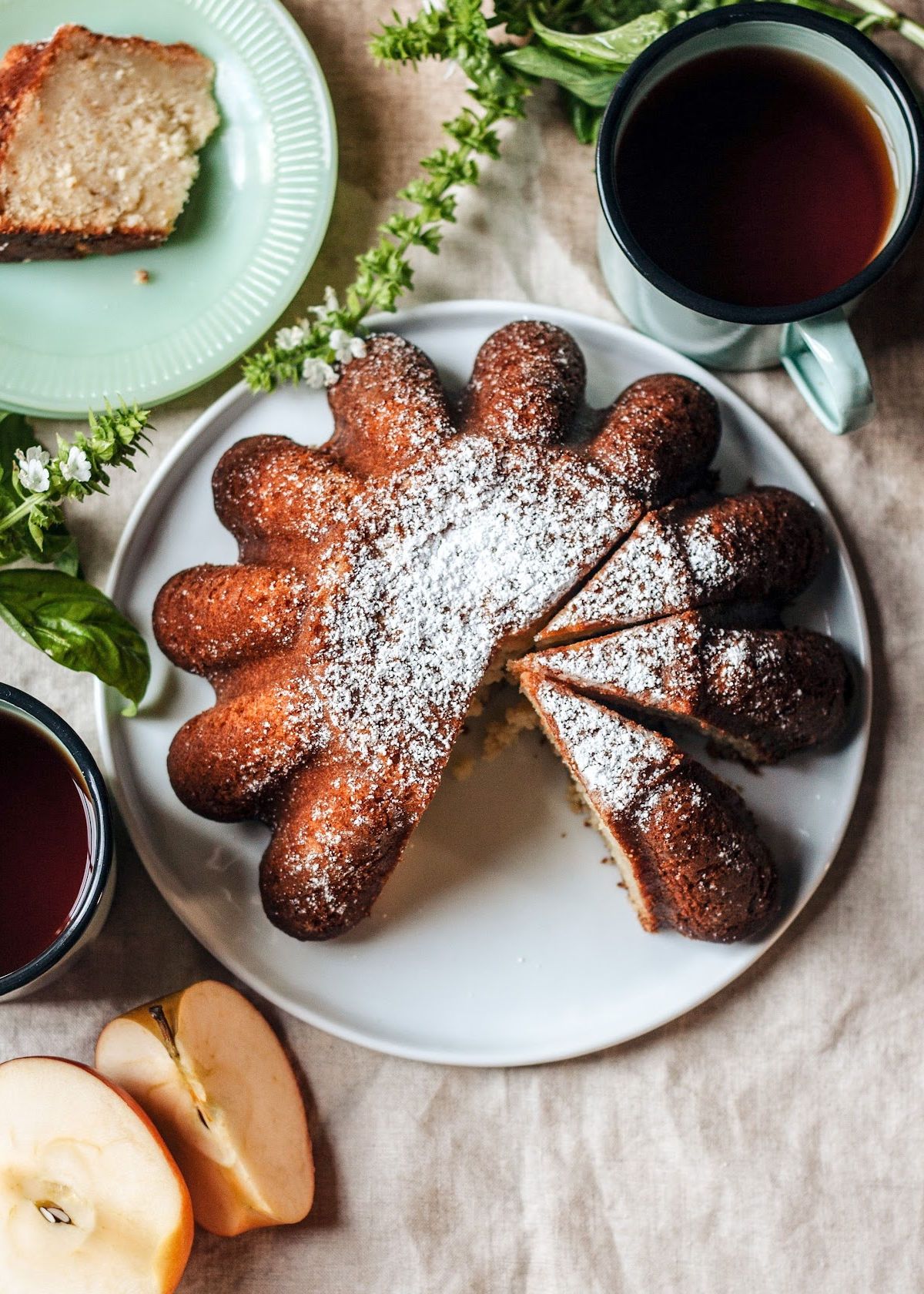 I hope these tips help you in your cake baking endeavors! Happy baking!
Catchy Finds