Looking for a fun and healthy way to get your sweet fix? Look no further than these delicious beet cookies! Beet cookies are not only tasty, but they're also good for you.
They're packed with antioxidants, vitamins, and minerals, which make them the perfect snack for any time of day. So why not give them a try? They're easy to make and even easier to eat! Here is how to make these cookies.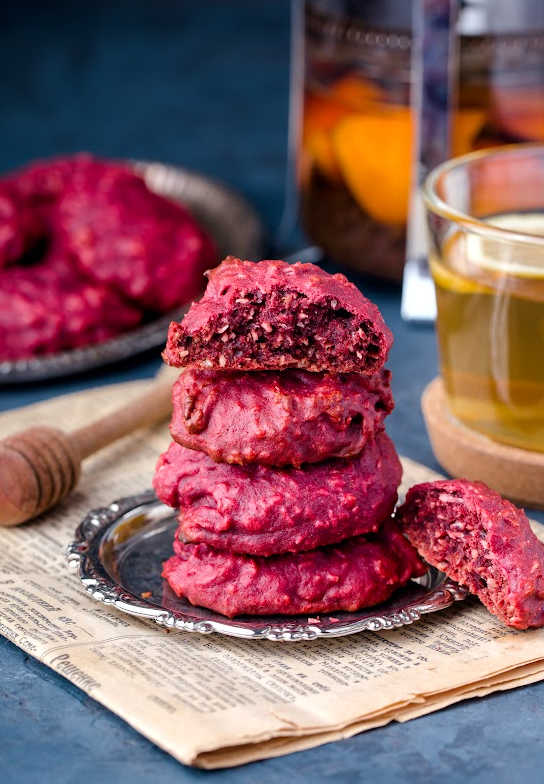 How To Make Beet Cookies
Ingredients
1 cup cooked, peeled, and grated beets (about 2 small beets)
1/2 cup sugar
1/4 cup oil
1 egg
1 teaspoon vanilla
1 1/2 cups all-purpose flour
1 teaspoon baking soda
1/4 teaspoon salt
1/2 cup walnuts, chopped (optional)
Instructions
Preheat oven to 350 degrees F. Grease a baking sheet or line it with parchment paper.
In a large bowl, mix together beets, sugar, oil, egg, and vanilla until well blended.
In a separate bowl, combine flour, baking soda, and salt.
Gradually add the dry ingredients to the beet mixture, stirring until everything is well blended.
If desired, stir in walnuts. Drop spoonfuls of dough onto the prepared baking sheet.
Bake for 10-12 minutes, or until edges are golden brown.
Cool on baking sheet for 5 minutes before transferring cookies to a wire rack to cool completely.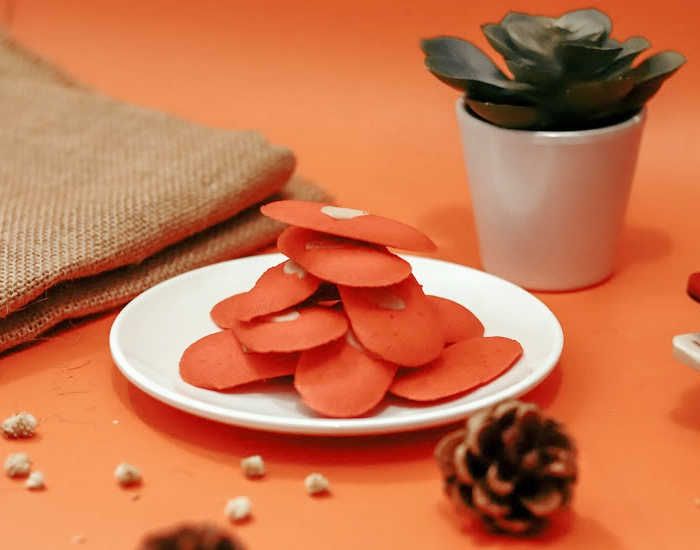 Tips & Tricks
If you don't have any cooked beets on hand, it's still easy to make these cookies. Just use canned beets instead. Make sure to drain and chop them before adding them to the wet ingredients.
You can also use beet powder instead of canned or cooked beets. Just add 1/3 cup of beet powder to the wet ingredients and reduce the amount of oil by 2 tablespoons.
Looking for a fun twist? Add some chocolate chips to the dough before baking! These beet cookies are sure to surprise and delight your friends and family!
Beet cookies are great for a lunchbox treat or a snack on the go! You can also add different mix-ins such as chocolate chips, dried fruit, or shredded coconut.
Be sure to store them in an airtight container to keep them fresh and moist!
Want to know how to become a healthy eater? Check out the blog post from ActualRatings to learn more. And if you need to add beet gummies to your healthy snack's consumption? Check out the blog post from Fadfindings to find your best beet gummies.
Now that you know how to make these delicious beet cookies, it's time to get baking. Need a cookie storage container? Check out the 7 best cookie containers from Casa Catalog blog post.
If you need to chop, grate, mince, or mix small quantities of food, a small food processor will do the job quickly and without making much of a mess. It comes with a durable glass bowl that will make your cooking experience easier. Check out the blog post below where we picked out 6 small glass food processors - perfect for anyone!
Whether you're a beet lover or just looking to try something new with your cookie recipes, these beet cookies are sure to be a hit!
Happy baking!
Catchy Finds