Let's be honest, we all want to be able to say we made a homemade chicken enchilada casserole.
It sounds impressive, it's definitely delicious, and it makes your friends and family think you slaved away in the kitchen for hours when really...you didn't.
This chicken enchilada casserole is perfect for everyone who still wants to impress and doesn't want to spend long time cooking in the kitchen.
Enchilada Casserole Recipe
Ingredients
1 can condensed cream of chicken soup
1/2 cup sour cream
1 (4 ounce can diced green chiles, undrained)
2 cups cooked and shredded skinless, boneless rotisserie chicken breast (or 2 cups cooked and shredded chicken breast)
8 (6-inch) corn tortillas, cut into quarters
1 1/2 cups shredded Colby-Jack cheese, divided
1/4 teaspoon chili powder (optional)
1/4 teaspoon ground cumin (optional)
Salsa and/or guacamole (optional)
Instructions
1. Preheat oven to 400 degrees F (200 degrees C). Grease a 9x13 inch baking pan.
2. In a large bowl, whisk together soup, sour cream, and green chiles. Stir in chicken, 3/4 cup cheese, chili powder (optional), and cumin (optional).
3. Arrange one-third of the tortilla quarters in the bottom of the prepared dish. Pour half of the chicken mixture over the tortillas, and sprinkle with 1/2 cup cheese. Repeat layering.
4. Cover dish with aluminum foil, and bake for 20 minutes. Remove foil, and bake until cheese is melted and bubbly, about 5 minutes. Let casserole sit for 5 minutes before serving. Serve with salsa and/or guacamole (optional).
This chicken enchilada casserole is the perfect dish to impress your family and friends with. It's full of flavor, and it's so easy to make! The next time you're looking for a delicious and easy meal, give this chicken enchilada casserole a try.
If you're searching for a chicken baking pan, we recommend checking on the below blog post. We've compiled a list of 5 finest baking pans for chicken so you don't have to spend hours looking! Now craft a chicken dish like a professional chef; your family will be grateful!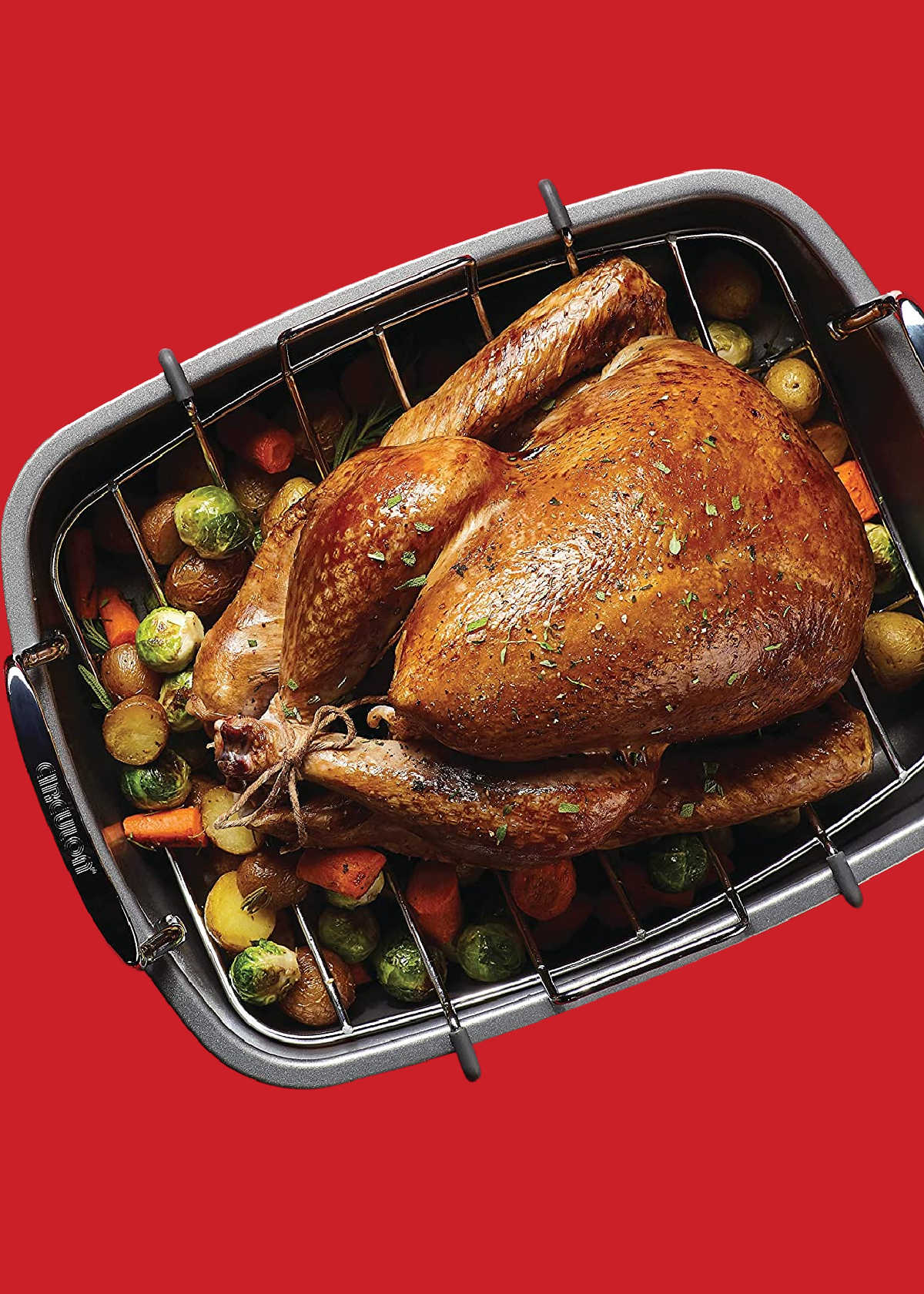 Happy baking!
Catchy Finds