Making eggs in purgatory is a great way to impress your friends and family. This dish is simple to make but looks and tastes like you slaved over it for hours. It's the perfect meal for a weekend brunch or a weeknight dinner.
And best of all, it only takes about 30 minutes from start to finish. So what are you waiting for? Let's get cooking!
What Are Eggs In Purgatory?
Eggs in purgatory are also known as shakshuka. They are a dish of eggs cooked in a tomato and pepper sauce. The sauce is traditionally made with tomatoes, onions, bell peppers, garlic, cumin, and chili peppers. Shakshuka is popular in North Africa, the Middle East, and Southern Europe. It is often served with bread for dipping.
How To Make Eggs In Purgatory
There are many different ways to make eggs in purgatory, but this is my favorite recipe.
Ingredients
6 eggs
1 tablespoon olive oil
1 onion, diced
2 bell peppers, diced
4 cloves garlic, minced
1 teaspoon cumin
1/2 teaspoon chili powder
1 (28-ounce) can crushed tomatoes
3 cups baby spinach
1/4 cup chopped fresh parsley
Salt and pepper to taste
2 tbsp Parmesan cheese, freshly grated
Bread for serving (optional)
Instructions
1. Heat the olive oil in a large skillet over medium heat. Add the onion, bell peppers, garlic, cumin, and chili powder. Cook, stirring occasionally, until the vegetables are soft, about 5 minutes.
2. Add the crushed tomatoes, baby spinach and bring to a simmer. Cook for 5 minutes.
3. Crack the eggs into the tomato sauce. Cover the skillet and cook until the eggs are firm, about 5 minutes.
4. Sprinkle with the parsley, Parmesan cheese, salt, and pepper.
Serve with bread, if desired. Enjoy your eggs in purgatory!
Proper kitchenware is half the battle when it comes to cooking a good meal. If you're looking for a new pan to cook eggs, find our post with the best picks on the market. We already did all of the research so that you don't have to!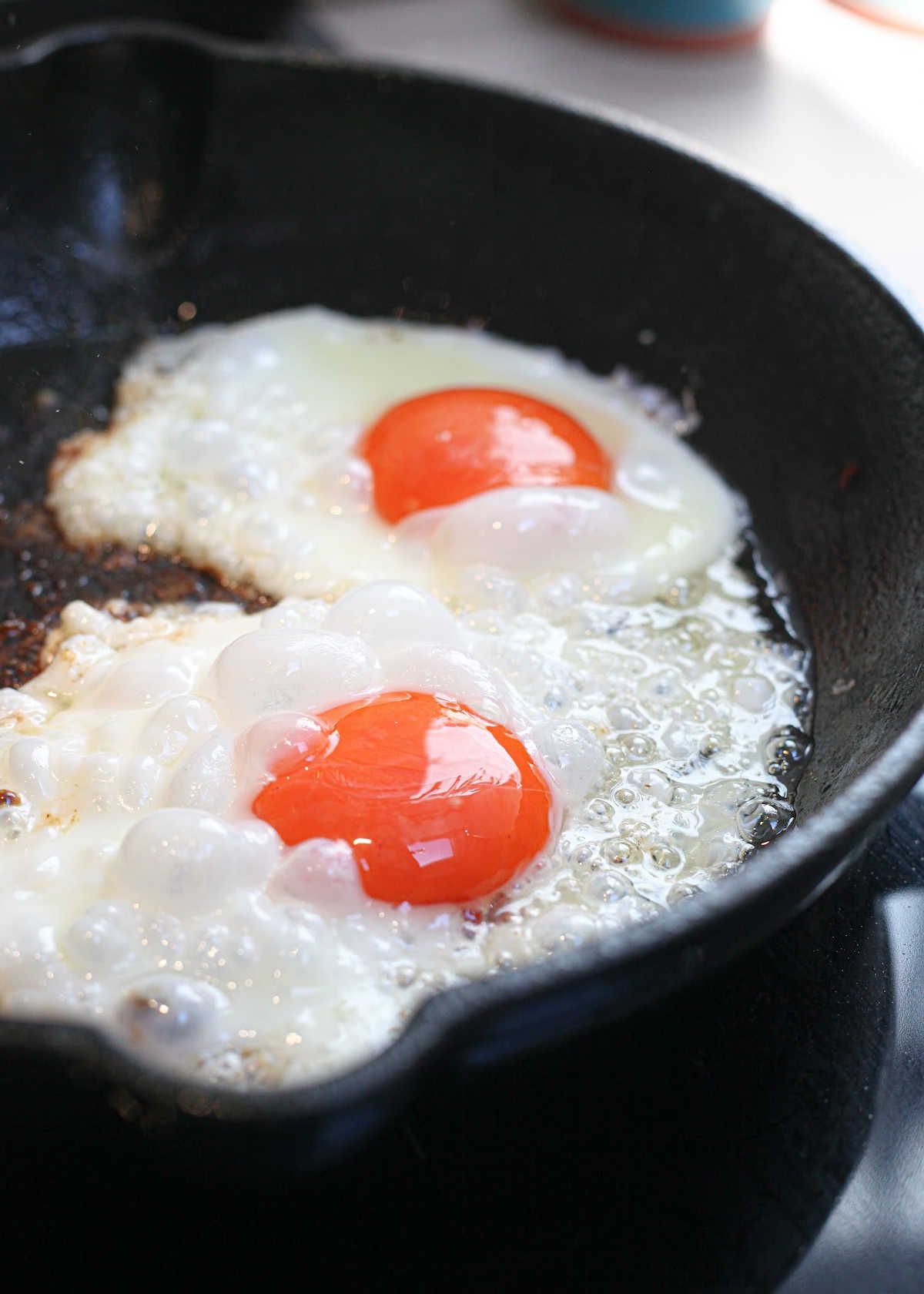 Happy cooking!
Catchy Finds