Okay, we've all been there. You're in the kitchen, cooking up a storm, and things get a little out of hand. Before you know it, your pan is burnt beyond recognition. You're thinking to yourself, "How on earth am I going to clean this so my wife will never know?"
Don't worry, we're show you how. Trust us, with our tips, she won't notice what happened. Here's a step-by-step how:
1. Remove the food from the pan. The best way to do this is to use a spatula to scrape off as much of the food as possible. If there are any stubborn bits left behind, don't worry, we'll get to them later.
2. Let the pan soak with hot water & soap for 30 minutes. Once you've removed the food from the pan, fill your pan with hot water and mix with dish soap (or any washing detergent). Simmer the mixed liquid for about 5-8 minutes at low heat. Once the liquid is boiling, turn off the heat, and let the pan soak with closed lid for 30 minutes.
3. Rinse & Clean. After 30 minutes have passed, rinse the pan off with hot water.
4. Take a scrub brush and start scrubbing the pan. Continue this step if there are any stubborn bits of food left behind, use a little bit of elbow grease or baking soda to scrub the pan, and they should come right off.
4. Rinse the pan off with hot water. Rinse and dry it with a clean towel. Place the pan back on the stove and voila! You're done!
5. Done! Now your wife will never know that you burnt the pan. Just make sure you don't tell her about this little secret and all will be well in your world.
There you have it! A quick step-by-step guide on how to clean a burnt pan so your wife will never know. We hope you found this blog post helpful and that you can now go forth and conquer the kitchen without fear of burnt pans!
You can also watch this video for more tips, using Oxi Clean (or any clothes detergents available in your house) to clean the burnt pan.
If you're looking to purchase a new cookware set, we have some alternatives with the top picks of pots and pans. We've reviewed the top pots and pans for electric coil stoves on the market today in this blog article. With these oven-safe cookware sets, you'll be able to prepare everything from simple dinners to fine dining.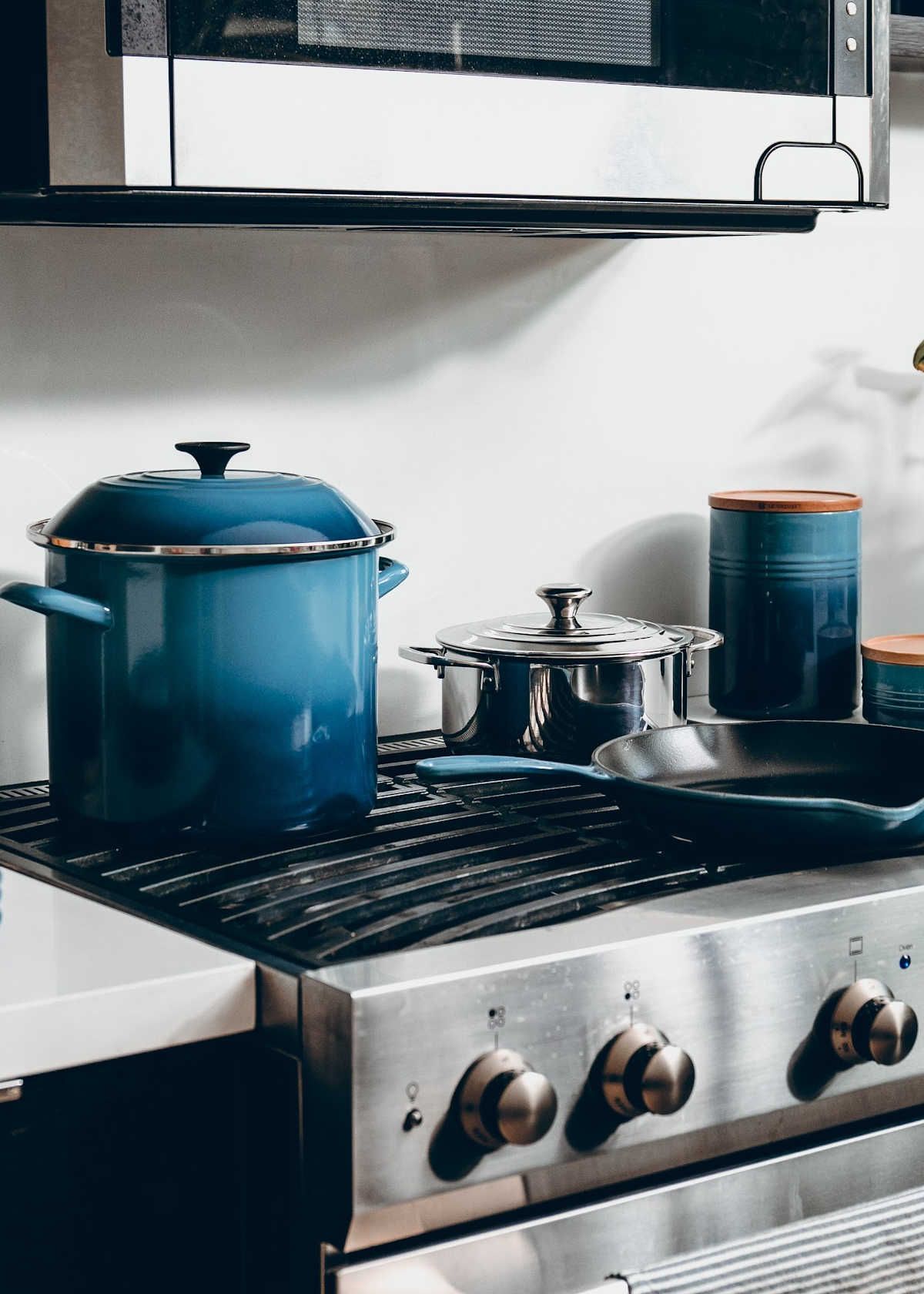 Happy cooking!
Catchy Finds