Cooking beef with mushrooms stir fry in a wok is not as hard as you might think. In fact, it is quite easy once you get the hang of it. This step by step guide will walk you through everything you need to know to make this delicious dish. Let's get started!
Ingredients:
1 pound of flank steak, thinly sliced against the grain
1/2 cup of soy sauce
1/4 cup of rice vinegar
2 tablespoons of honey
1 tablespoon of vegetable oil
4 cloves of garlic, minced
1 teaspoon of freshly grated ginger
4 cups of fresh mushrooms, sliced (a mix of shiitake, oyster, portobello, and cremini mushrooms)
1/4 cup of chicken broth or water (if needed)
3 green onions, thinly sliced on the bias (for garnish)
Sesame seeds (for garnish)
How To:
Step 1: Prep your ingredients
The first thing you'll need to do is prep your ingredients. This means slicing your beef into thin strips and chopping up your mushrooms into bite-sized pieces. Once you've done that, set them aside and move on to the next step.
Step 2: Marinade your ingredients
Next, you will need to gather your ingredients for the marinade. The marinade is what gives this dish its signature flavor. A good marinade should have a balance of sweet and salty flavors, with a touch of acidity to help tenderize the meat.
Step 3: Heat up your wok
You'll need to heat up your wok. You'll want to do this over high heat so that the food cooks evenly. Once the wok is hot, add in oil and swirl it around so that the entire surface is coated. Then, add in your beef and mushrooms.
Step 4: Stir fry until the beef is cooked through
Stir fry the beef and mushrooms until the beef is cooked through. This should take about 5 minutes. Once the beef is cooked, add in your desired seasonings (we recommend soy sauce, garlic, and ginger) and give everything a good stir.
Step 4: Serve and enjoy!
The final step is to serve and enjoy! We like to serve our stir fry over rice or noodles, but you can eat it however you like.
This guide gives you a quick know-how to cook beef with mushrooms stir fry in a wok. You will be able to cook a delicious and nutritious meal that will impress your family, friends, and tastebuds alike!
Woks are a great way to cook, and with the right tools, they can be even better. Check out our blog post and recommendation of the best five electric woks to find your best appliance. You'll be able to whip up this tasty dish in no time!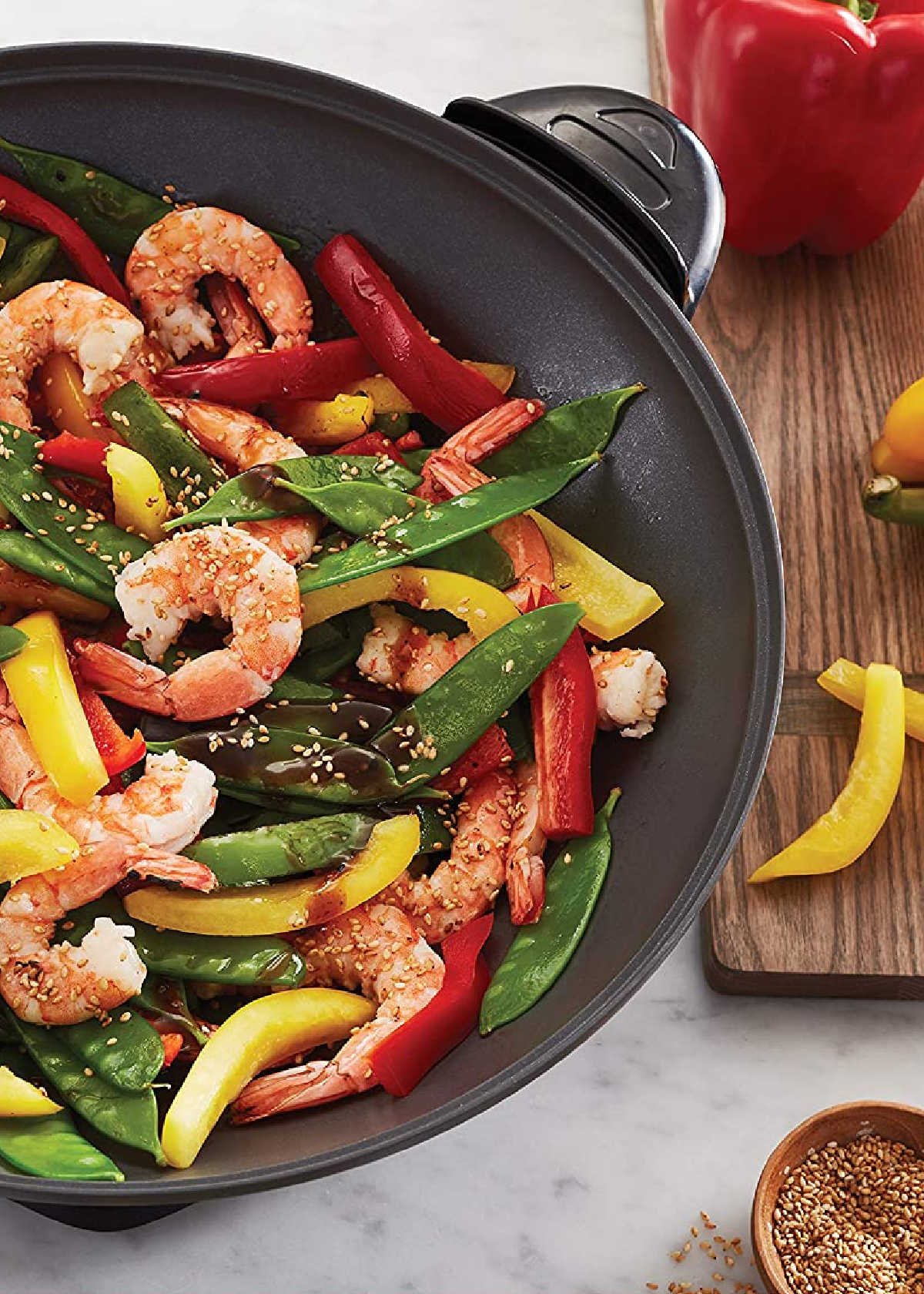 Happy cooking!
Catchy Finds