If you're looking for a delicious smoothie that's sure to tantalize your taste buds, then look no further! The mango strawberry smoothie has all the sweet, fruity goodness you need to put a smile on your face. Plus, it only takes 5 simple steps to make and can be customized to fit any dietary needs or preferences.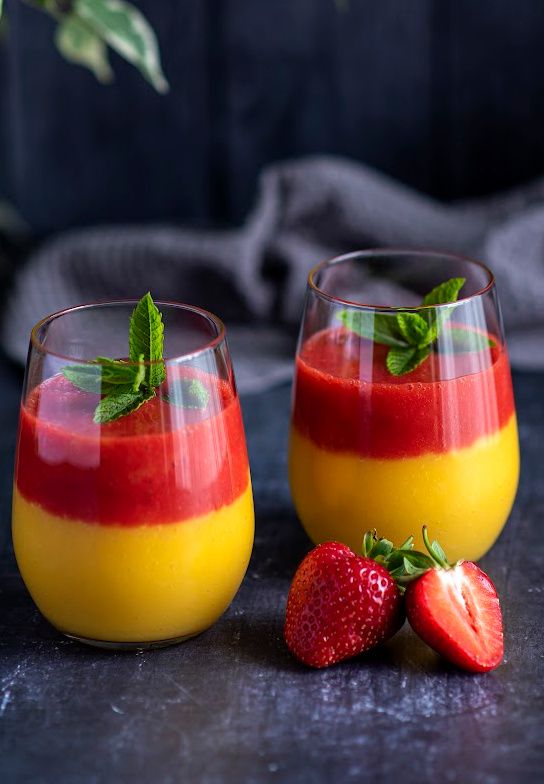 ---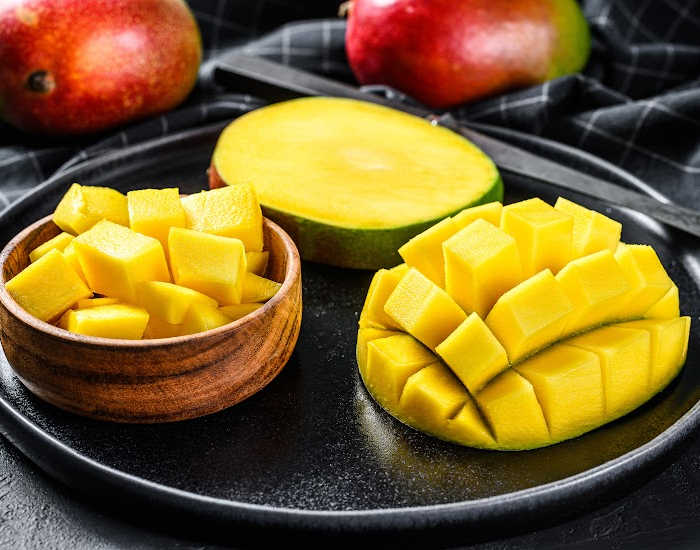 Mango Strawberry Smoothie
Step 1: Gather All Of Your Ingredients
You'll need mango, strawberries, one banana, and almond milk or oat milk. Feel free to use more or less fruit depending on how thick you want your smoothie.
1 ripe mango
1/2 cup strawberries (fresh or frozen)
1 banana
1 cup almond milk or oat milk
Optional sweetener such as honey or agave nectar to taste
Step 2: Peel The Mango And Cut The Fruits
Start by peeling the mango skin away from the flesh using a paring knife. Then, cut off any remaining skin and slice the mango, banana, and strawberries into small pieces so it blends easily in your blender.
Step 3: Place All Of Your Ingredients In The Blender
Now that all of your ingredients are prepped and ready to go, it's time to get blending! Place the sliced fruits, and almond or oat milk into your blender and blend until everything is combined and creamy.
Step 4: Add Sweetener If Desired (Optional)
If you'd like your smoothie to be sweeter than it already is, feel free to add some honey or agave nectar while blending for an extra boost of sweetness!
Step 5: Pour Into Glasses & Enjoy!
Now that you've finished blending all of your ingredients, pour the mixture into glasses and enjoy! The mango strawberry smoothie is best served chilled with a few slices of fresh fruit as garnish if desired.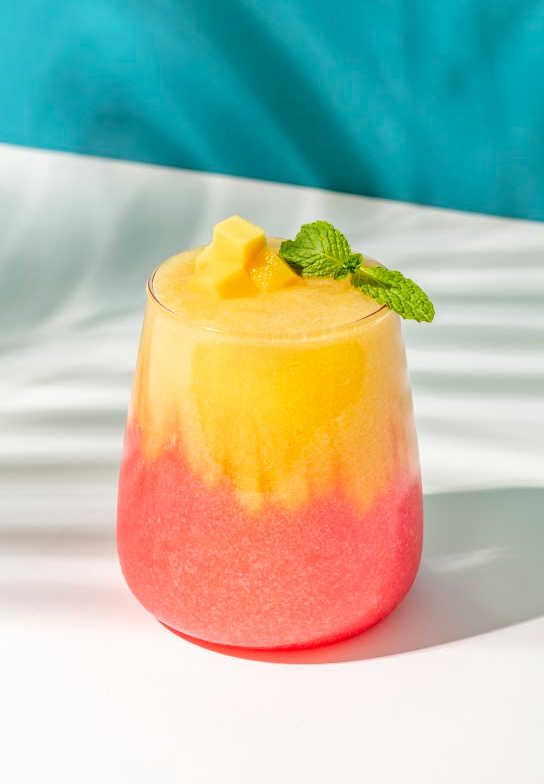 Smoothies FAQs
1. What fruits go well with mango?
Mango pairs well with other sweet fruits like strawberries, pineapple, and banana. For a more exotic twist, mango also goes great with coconut or lychee!
2. Do strawberry and mango go together in a smoothie?
The mango strawberry smoothie is a delicious combination of sweet mango and tangy strawberries. It's the perfect fruity treat for any time of day.
3. What kind of milk can I use?
You can use any type of dairy-free or plant-based milk such as almond, oat, coconut, cashew, or soy milk. Any of these options will work great in a mango strawberry smoothie.
4. What is the best liquid to put in a fruit smoothie?
The best liquid to use in a fruit smoothie is either dairy-free or plant-based milk for added creaminess and sweetness. You can also add coconut water, orange juice, or even just plain water if you prefer!
5. Are smoothies good on empty stomach?
Smoothies are a great way to start your day as they provide you with essential vitamins and minerals without feeling too heavy on an empty stomach.
Just make sure to include some protein in your smoothie such as Greek yogurt, or chia seeds for added energy.
6. How do you make smoothies thicker or thinner?
To make a smoothie thicker, add more frozen or fresh fruit, nut butter, Greek yogurt, oats, or avocado. To make it thinner, add in more liquid such as coconut water or almond milk.
You can also adjust the texture by adding additional ingredients such as protein powder or chia seeds for a creamier consistency.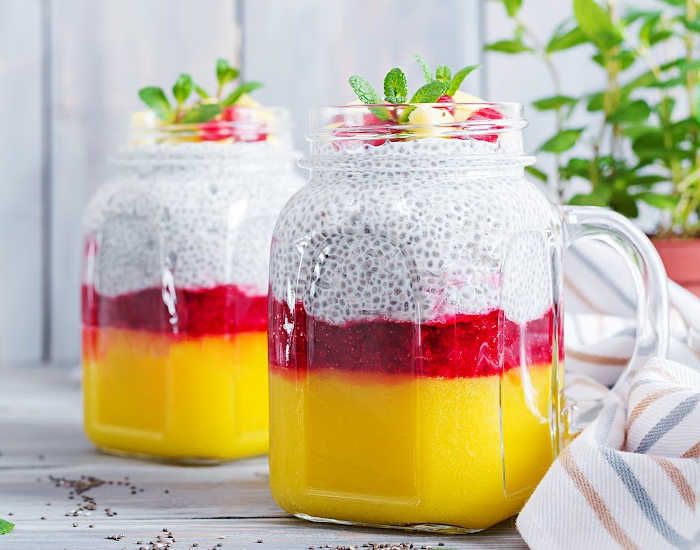 Tips & Tricks
For keto and low-carb diets, use unsweetened almond or oat milk and forgo the added sweetener.
For an extra protein boost, add a scoop of your favorite vegan or whey protein powder.
For an extra boost of flavor and nutrition, add some flax seed or chia seeds to your mango strawberry smoothie.
If you're using frozen mango and strawberries, make sure to let them thaw for about 5 minutes before blending.
Add in a handful of spinach or kale for added vitamins and minerals.
Don't forget to garnish your mango strawberry smoothie with some sliced mango or strawberries and a sprig of mint for extra flavor and presentation!
There's nothing quite like a cool and refreshing mango strawberry smoothie on a hot summer day or any mid-day! Whether you're looking for something special for breakfast or just want something light yet tasty as an afternoon snack, this is definitely worth making.
Need a quality blender for making your smoothies? Check out blog post below and grab your favorite one out of our 5 picks of the best blender for frozen drinks and smoothies!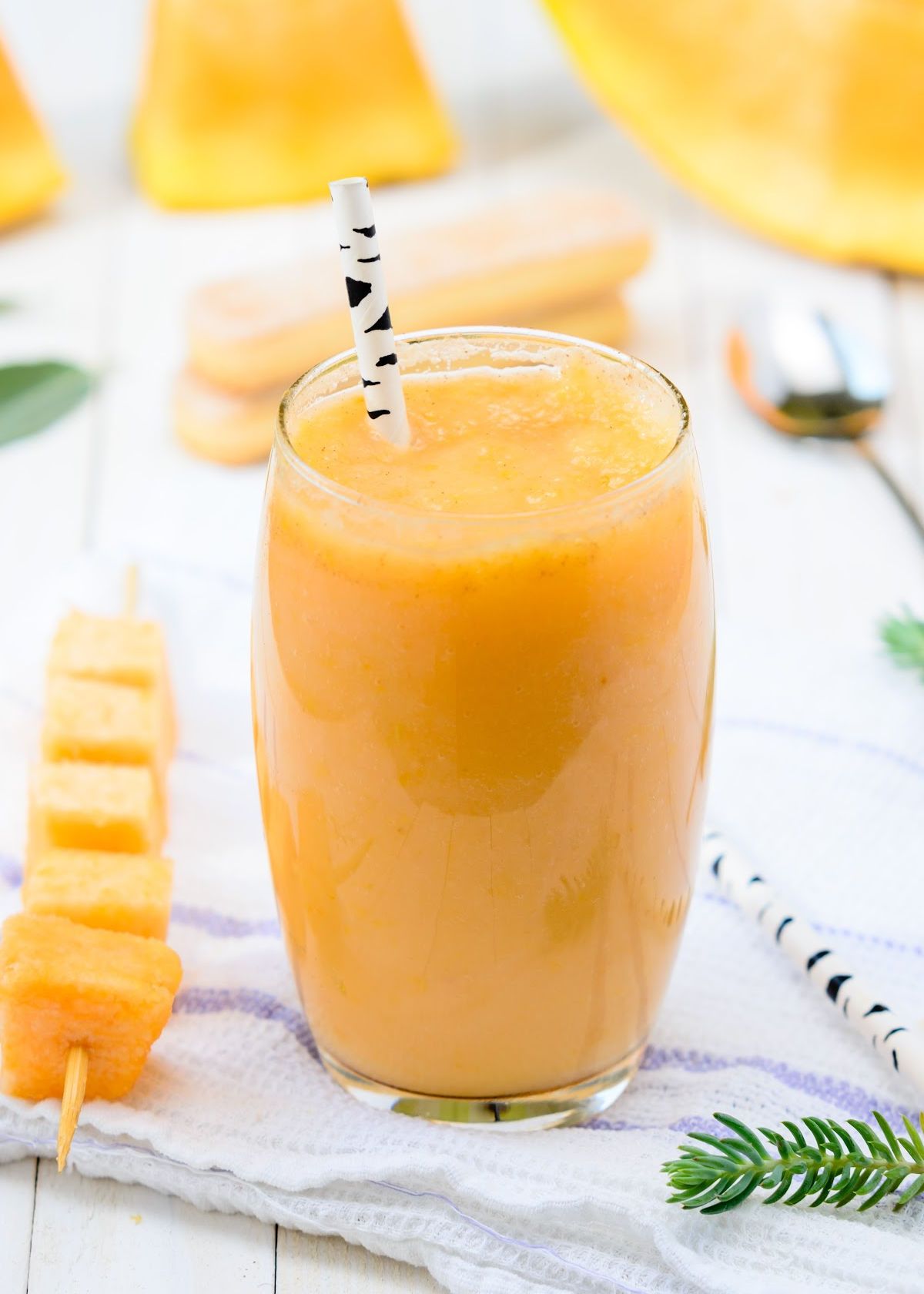 With a few easy steps you can have this delicious treat ready in no time! So get blending now!
Catchy Finds