There are few things better than an ice-cold milkshake on a hot summer day. And if you're looking for something special to shake up your routine, we have just the recipe for you: a delicious and easy-to-make peach milkshake. Let's get started!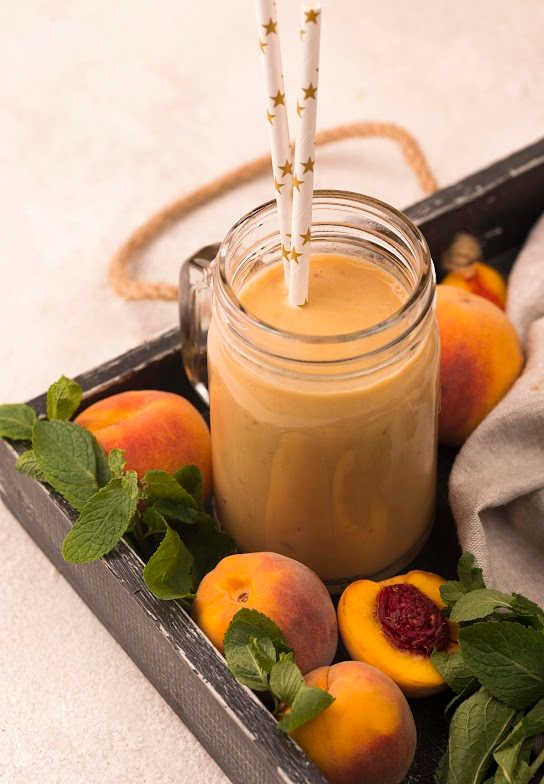 Peach Milkshake Recipe
What You Need
1 1/2 cups of frozen or fresh peaches
1 cup of vanilla ice cream
1 cup of whole milk
Honey or sugar to sweeten your milkshake
How To Make A Peach Milkshake
Put the peaches in a blender and blend until they become a smooth puree.
Next, add the vanilla ice cream and milk and blend again until everything is well combined.
Finally, add honey or sugar if desired and blend one last time until everything is smooth and creamy.
Now your peach milkshake is ready to be served!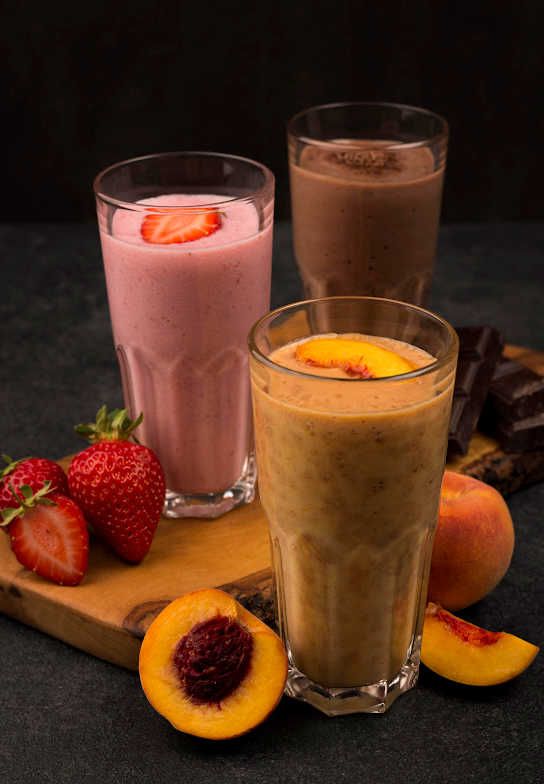 Peach Milkshake Variations
There's no limit to how creative you can get when it comes to making your peach milkshake. Here are just a few ideas we think you may like:
Peach Pineapple Milkshake:  Add a few chopped pineapple chunks to the blender before blending.
Peach Coconut Milkshake: Add some coconut milk in place of the regular milk for an extra-tropical flavor.
Peach Banana Milkshake: Add a banana for a creamy, smooth texture and flavor.
Peach Yoghurt Milkshake:  Replace the ice cream with vanilla yoghurt or Greek yoghurt for a healthier version of this delicious treat.
Peach Mint Milkshake: Add a few leaves of fresh mint before blending for a refreshing summer treat.
Chick-Fil-A Peach Milkshake: Add a few tablespoons of honey mustard sauce, whipped cream, and maraschino cherries to give your peach milkshake the popular Chick-Fil-A flavor.
Peach Strawberry Milkshake: Add a handful of fresh strawberries for a fruity twist.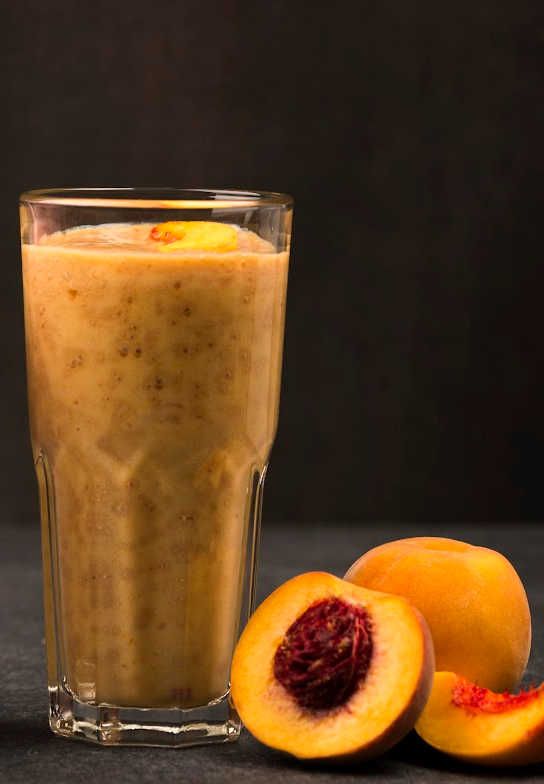 Milkshake FAQs
What makes a milkshake thicker?
To make a thicker milkshake, you can add more milk, cream, or ice cream. You could also try using frozen peaches instead of fresh ones for an extra thick shake!
The ratio of ice cream to milk in a milkshake typically ranges from 1:1 to 2:1. So, for every cup of ice cream, you should use between one and two cups of milk. Adjust the amount according to your desired consistency.
What milk is best for milkshakes?
Whole milk is the best choice for making milkshakes because it has a high-fat content and will give your milkshake a rich, creamy texture. However, you can also use low-fat or skim milk if preferred.
For vegan milkshakes, you can use plant-based milk such as almond milk or oat milk.
For keto milkshakes, you can use almond milk or coconut milk.
Is a fruit milkshake good for health?
Fruit milkshakes can be a healthy treat if you use fresh or frozen fruit, and dairy-free milk, and avoid adding too much sugar.
However, it's important to remember that milkshakes are not typically considered healthy food. So enjoy them in moderation!
Is it okay to drink a milkshake every day?
It's not recommended to drink a milkshake every day as they are often high in calories and sugar. Try to limit yourself to one or two milkshakes per week, and opt for healthier food choices the rest of the time.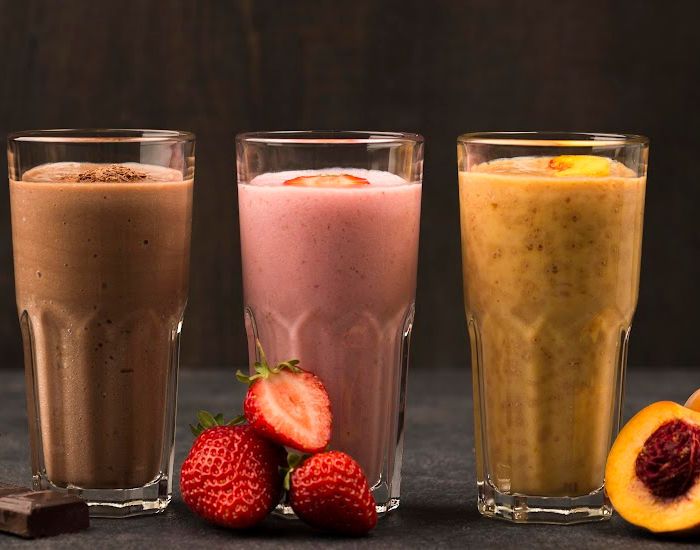 Tips & Tricks
Add some other flavors such as cinnamon or nutmeg for a little spice.
Add some coconut milk for an extra tropical twist!
You could even try blending in some other fruits like mangoes or raspberries for a truly unique flavor experience.
If you want a fancy presentation, freeze your peach milkshake in a popsicle mold and then dip it in melted white chocolate.
Don't be afraid to experiment and find your own unique peach milkshake recipe.
Need a blender for milkshakes? Check out our top picks of best blender for protein shakes in the blog post below.
So now you know how to make tasty, easy-to-make peach milkshakes! These peach milkshakes will be sure to satisfy anyone's cravings on those hot summer days!
Happy blending!
Catchy Finds