Whether you're looking for a new way to enjoy the taste of summer in any season, or just want something delicious and healthy, raspberry juice is a perfect choice. Raspberry juice has it all: tart and tangy or sweet and fruity drink.
Let's take a look at all the benefits of raspberry juice and how you can make this tasty drink in the comfort of your kitchen.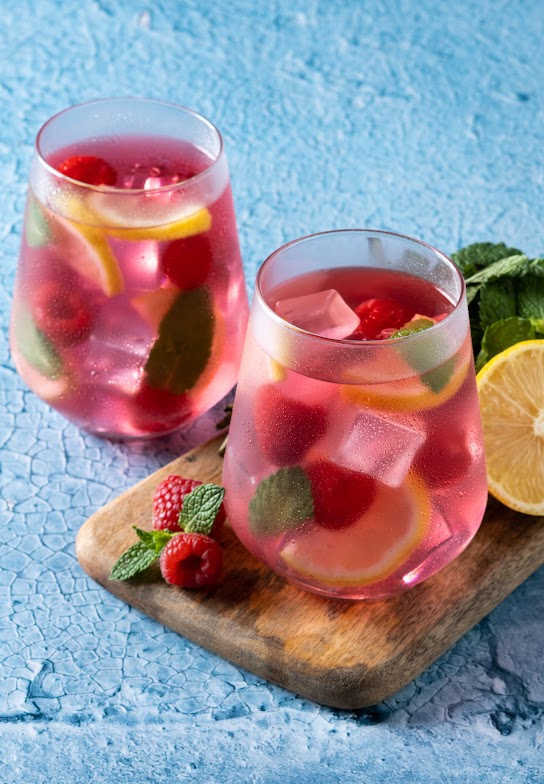 Raspberry Juice Benefits
What is raspberry juice good for?
Raspberry juice is a tasty and healthy drink. The antioxidants in raspberry juice can help protect your body from free radical damage, and it's also packed with vitamins and minerals.
Plus, raspberry juice can help boost your immune system and provide essential nutrients to keep you feeling energized throughout the day. Enjoy raspberry juice with breakfast, lunch, dinner, or as a refreshing snack.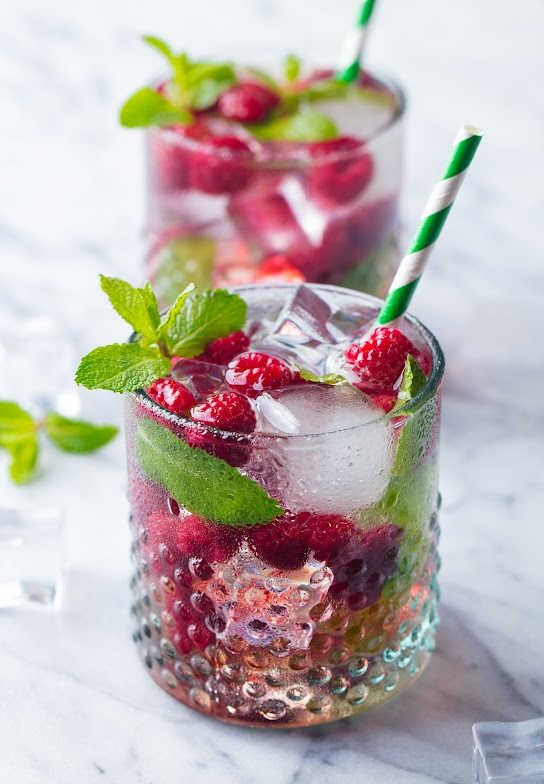 Do raspberries help lose belly fat?
Raspberries are a great source of fiber, which can help you feel fuller for longer and keep your digestive system running smoothly. For best results, combine raspberry juice with a healthy diet and regular exercise.
Additionally, raspberry juice can help boost your metabolism and reduce inflammation, which can help you lose belly fat.
Do raspberries spike blood sugar or lower it?
Raspberries are low in sugar, so they won't spike your blood sugar levels. In fact, raspberry juice can help reduce inflammation and balance your blood sugar levels.
This makes raspberry juice a great choice for anyone looking to manage their diabetes or keep their blood sugar in check. So what are you waiting for? Get blending!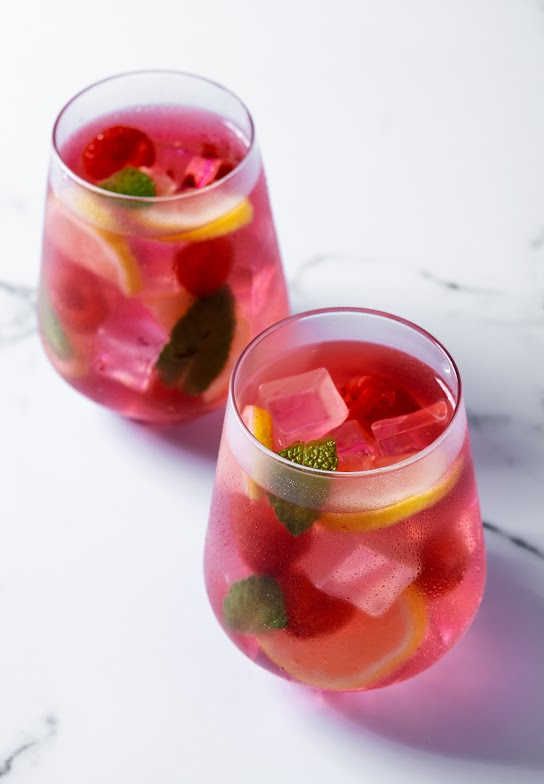 How To Make A Raspberry Juice
Gather Your Ingredients
2 cups of fresh raspberries
1 cup of water
3 tablespoons of sugar (or another sweetener)
1 tablespoon of honey or maple syrup (optional)
Add lemon or lime juice if desired
Put It All Together
Start by combining the raspberries and water in a blender or food processor until everything is smooth and creamy.
Next, pour the mixture into a saucepan over medium heat and bring it to a gentle boil.
After that, reduce the heat slightly and simmer for about 10 minutes until the mixture thickens up a bit.
Next, add sugar (or another sweetener) into the liquid and stir until it has dissolved completely.
Finally, remove from heat and let cool before adding honey (if using) and stirring until dissolved.
If desired, now you can add lemon or lime juice at this point before transferring the mixture into a glass bottle or container with a lid.
Place it in the refrigerator overnight so that all the flavors can meld together nicely, then strain out any remaining solids.
Add Some Flair
When serving your homemade raspberry juice, pour it into glasses and serve cold over ice.
You can also use frozen raspberries as ice cubes so that they won't water down the drink when melted.
Garnish each glass with a lime wedge or fresh mint leaves for extra color and flavor.
Or, add some fizz by topping off each glass with sparkling soda water for an added touch of fun!
You can mix the juice into cocktails for an extra fruity twist.
Then voila—your homemade raspberry juice is complete!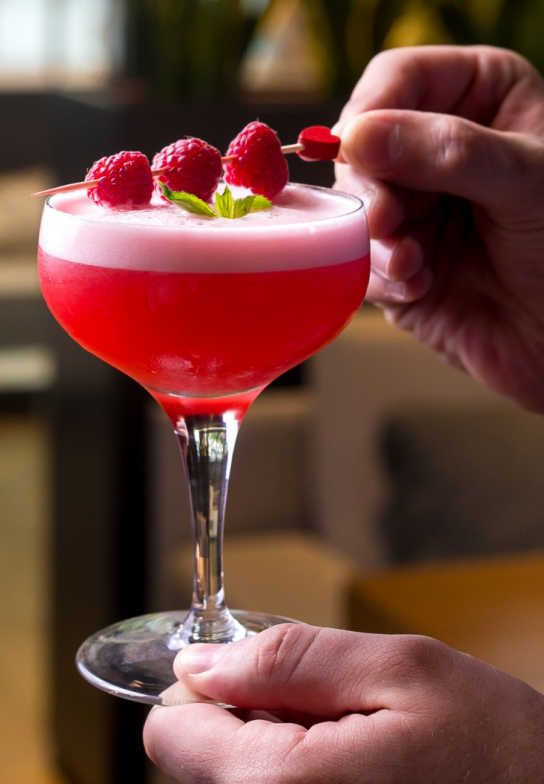 Tips & Tricks
You will need some fresh raspberries. If you can't find any at your local grocery store, don't worry. You can always substitute frozen raspberries in a pinch.
Grab a few pieces of fruit—apples, or peach are great additions—and add them to the mix for additional sweetness and flavor.
Other fruits that pair well with raspberries include mango, cherries, blueberries, blackberries and strawberries.
Depending on how much pulp you like in your juice, you may want to strain it before serving. Use a fine mesh strainer is the best way to remove raspberry seeds and other solids after blending.
Try adding some sparkling water or club soda for an extra fizzy kick.
Or if you're feeling adventurous, try mixing in other types of fruit juices or even spirits for an adult twist on this classic favorite.
There are so many possibilities when it comes to raspberry juice. Watch the below video for more inspirations.
Need a blender to make your raspberries juice? Look no further than our 5 picks! We've reviewed on the best blender for frozen drinks and smoothies on the market, so you can save time searching for a quality blender for your drinks at home. Check it out now!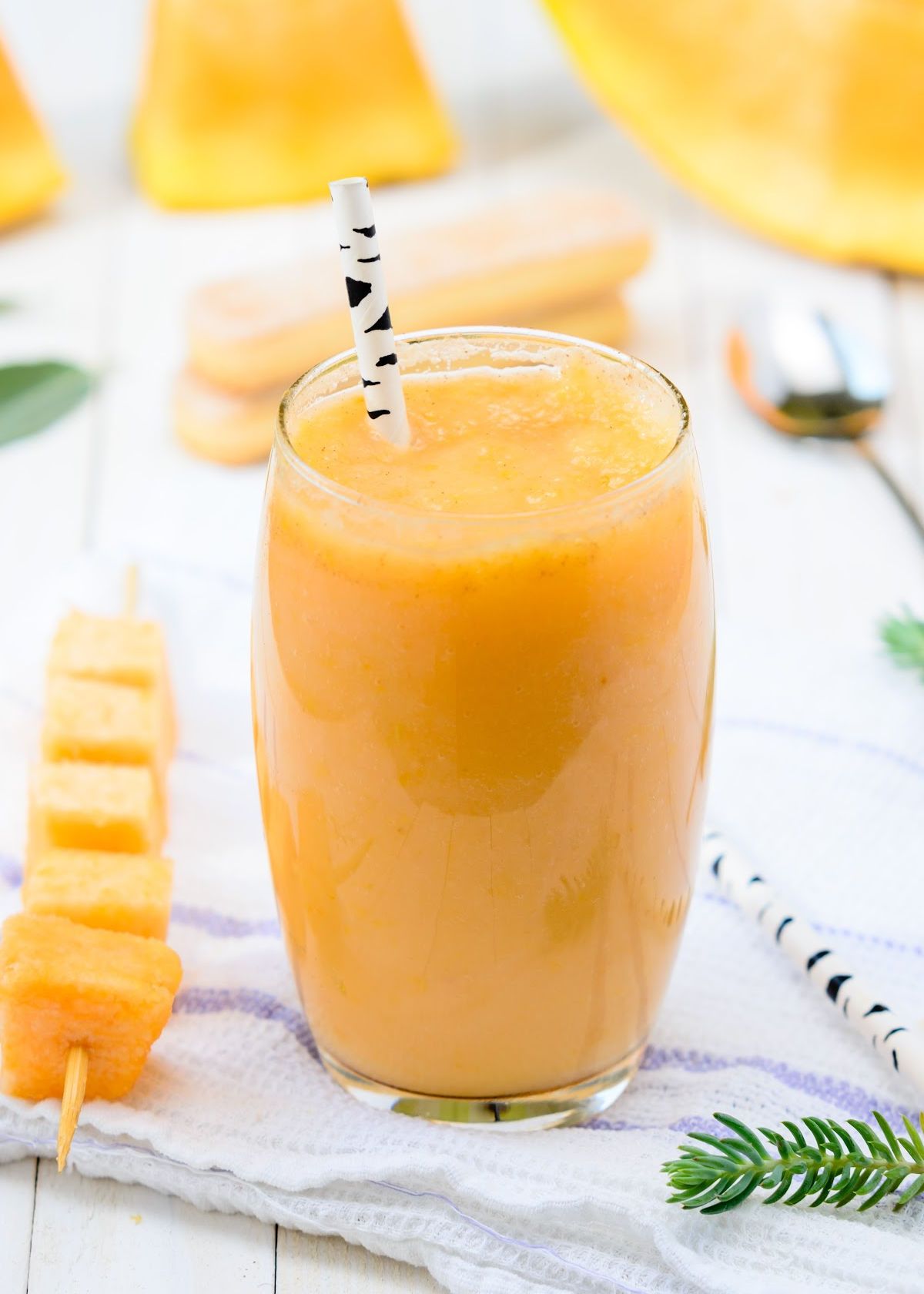 With some simple ingredients, you'll have delicious homemade raspberry juice in no time at all! Experiment with different recipes and ingredients when making raspberry juice; after all, there's no wrong way to enjoy this tasty drink. Enjoy!
Catchy Finds