Craving something sweet and indulgent? Searching for a dessert that will make all of your friends and family swoon? Look no further than semifreddo!
The scoop on Semifreddos - This Italian treat is a frozen custard-like dessert that can be made in many different flavors.
Today, we'll cover the basics of semifreddos, and go through a step-by-step guide on how to make a semifreddo dessert, and more—it's so good, you won't have any leftovers!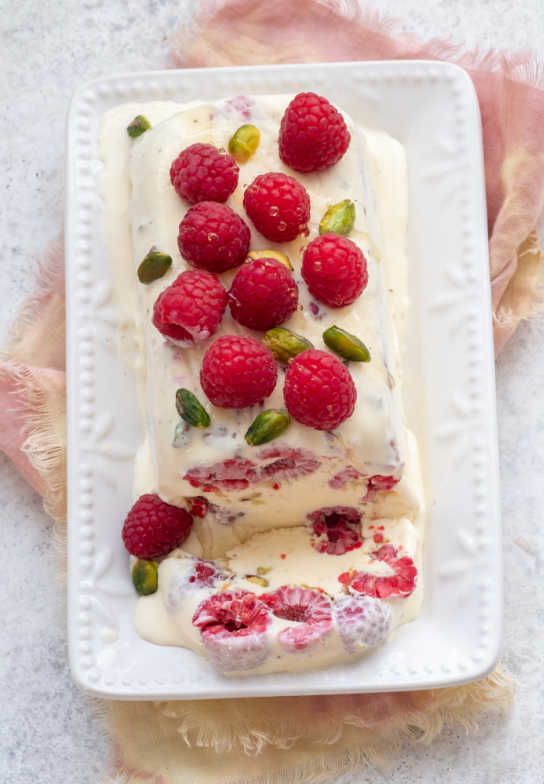 What Is Semifreddo?
Semifreddo (which means "half frozen" in Italian) is a semi-frozen sweet treat made with egg yolks, sugar, whipped cream, and flavoring.
It is similar to ice cream but has a lighter texture since it is not churned. Traditionally, semifreddos are set in molds or logs and served sliced like a cake. It can also be served in single portions using ramekins or other small vessels.
Semifreddo vs. Ice Cream
The main difference between semifreddo and ice cream is that semifreddo has a lighter texture because it is not churned. Ice cream is churned, which causes air to become incorporated into the mixture and gives it a "fluffy" texture. Semifreddos are also denser than ice cream and contain a different flavor profile.
A Parfait vs. A Semifreddo
The main difference between a parfait and a semifreddo is the texture. A parfait typically consists of layers of custard and fruit, while a semifreddo is made with whipped cream and has a lighter texture. Both desserts can be served in individual portions or larger sizes for sharing.
Semifreddo Recipes - Combinations & Flavors
When it comes to semifreddos, the flavors and possibilities are endless! You can stick with a classic vanilla semifreddo recipe or get creative and try something unique. Here are some ideas for other flavorful combinations you can choose from:
Raspberry and pistachio semifreddo: Its combination of three flavors: raspberries, pistachios, and vanilla cream make it an unforgettable experience for all palettes.
Strawberry and white chocolate semifreddo:  This recipe combines the sweetness of white chocolate with the tartness of strawberries for a truly indulgent treat.
Mango and coconut semifreddo: If you're looking for an exciting tropical flavor combination, this recipe is sure to please. The creamy coconut and juicy mango flavors will have your taste buds dancing!
Vanilla and chocolate semifreddo: Who doesn't love chocolate and vanilla? This recipe is a classic combination that always pleases.
Coffee and almond semifreddo: For a sophisticated flavor combination, try this one. The nutty almond flavor pairs perfectly with the bold coffee taste.
Blueberry and lemon semifreddo: This is a refreshing treat perfect for summer! The sweet blueberry flavor mixed with the tart lemon curd is sure to please.
Caramel apple semifreddo: For a truly decadent treat, try this variation. The combination of tart apples and creamy caramel is a delightful mix of flavors.
Limoncello semifreddo: If you're looking for an Italian-inspired treat, this flavor is a must! The limoncello adds a unique and zesty flavor to the semifreddo.
Coconut and lime semifreddo: This is a zesty twist on the classic coconut flavor. The combination of sweet coconut and tart lime will have your mouth watering.
Peanut butter and banana semifreddo: This combination is for all the peanut butter lovers out there! The creamy peanut butter and sweet banana flavor will be a hit with both kids and adults.
What Are The Must-Have Ingredients For All Variations?
No matter what semifreddo recipe you choose, there are a few key ingredients that should always be included. These include sugar, egg yolks, heavy cream (or double cream), and any flavorings you desire. Aside from those staples, the ingredients vary depending on the flavor combination you choose.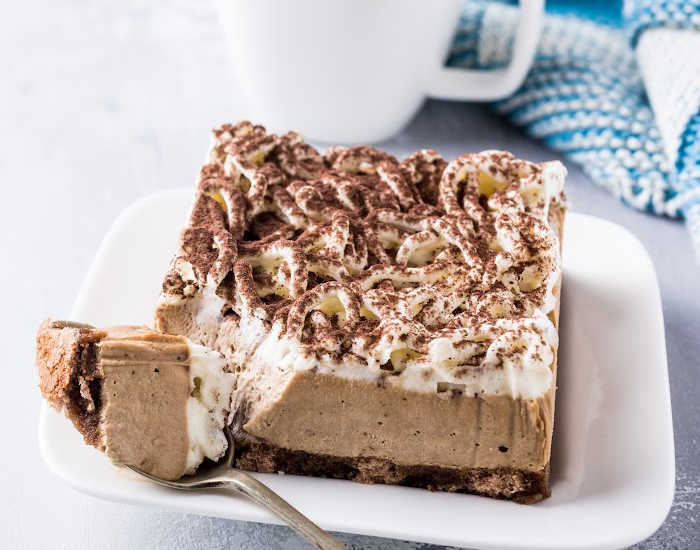 How To Make Raspberry Pistachio Semifreddo
Ingredients
4 egg yolks
100g (3.5 oz) caster sugar
300ml (10fl oz) double cream
3 tablespoons raspberry puree
1/4 teaspoon vanilla extract
50g (1.7 oz) chopped pistachios (for the mix & to garnish)
300g (10 oz) of fresh raspberries (for the mix & to garnish)
Directions
Line a standard loaf tin with parchment paper.
Place the egg yolks and sugar into a stand mixer, and whisk together until light and fluffy.
In a separate bowl, whip the double cream until it forms stiff peaks.
Gently fold the whipped cream into the egg mixture until combined.
Fold in the raspberry puree, vanilla extract, chopped pistachios, and raspberries.
Transfer the mixture to the loaf tin and freeze overnight.
Add extra raspberries and chopped pistachios as a garnish. Slice and serve. Enjoy!
Tips & Tricks
For an extra special touch, you can add a layer of meringue on top of the semifreddo mix before freezing.
For a more intense flavor, you can also add a few drops of raspberry extract or orange liqueur to the mix.
If you can't find fresh raspberries for the mix, frozen ones will work just as well.
If your semifreddo has been in the freezer for too long, let it thaw for 10 minutes before serving.
Who knew something so delicious could be so easy to make? With just a few simple ingredients, you can have a refreshingly delicious dessert that everyone will love!
Need a food processor to puree, chop, and mix all the ingredients for your semifreddos? Check the below reviewed blog post to pick your favorite and best food processor under 100 USD out of our top 5 picks!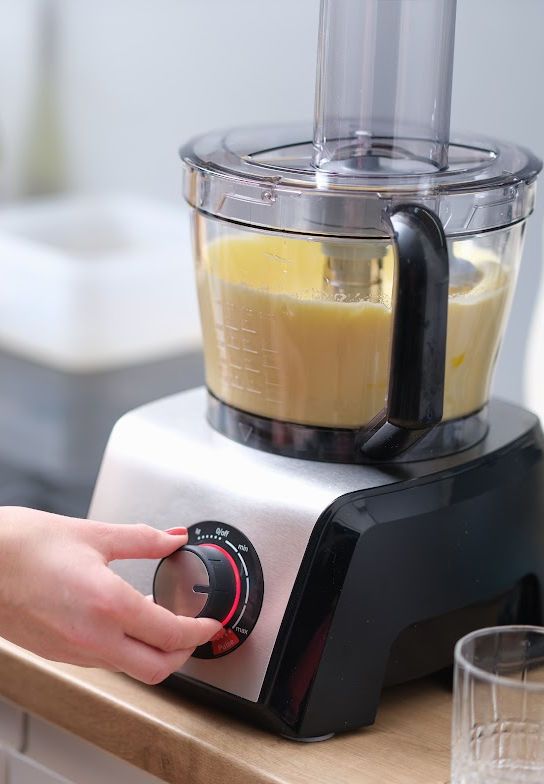 Whether you're hosting friends or just want to surprise your family with something special after dinner, semifreddos are sure to hit the spot every time!
Grab your ingredients today and get ready to wow everyone with this delightful sweet treat!
Catchy Finds