Chocolate and raspberry are two flavors that were made for one another. If you're looking for a delicious recipe to wow your guests or just satisfy your sweet tooth, a chocolate raspberry mousse cake is the perfect dessert for you!
What Is Chocolate Raspberry Mousse Cake?
A chocolate raspberry mousse cake is made up of 3 basic elements: chocolate cake, chocolate mousse, and raspberry mousse.
The chocolate cake layer serves as a delicious base and helps to keep the other layers in place.
The chocolate and raspberry mousses are then layered on top of the chocolate cake and chilled until they thicken into a light and fluffy texture.
The chocolate and raspberry mousse layers are topped with chocolate shavings, fresh raspberries, or other decorations to complete the look of the cake.
Combining these 3 elements together you get a dessert that's both visually stunning and utterly delicious!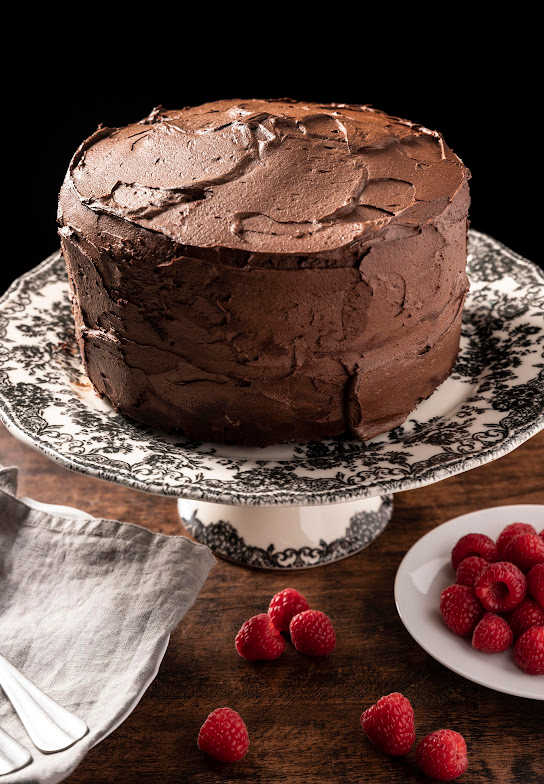 How To Make Chocolate Raspberry Mousse Cake
Ingredients
10 tablespoons (150g) butter
1 cup (200g) sugar
4 eggs
1/2 cup (50g) cocoa powder
2 cups (240g) all purpose flour
2 cups (500ml) heavy cream
6 ounces (180g) dark chocolate, melted
1 cup (125g) raspberry puree
Fresh raspberries and chocolate shavings for garnish
Instructions
Start by preheating your oven to 350°F (175°C).
In a stand mixer, mix the butter, sugar, eggs, cocoa powder, and all-purpose flour until everything is fully incorporated.
Grease a 9-inch round baking pan with butter or nonstick cooking spray.
Pour the batter into the pan and bake for 35 minutes or until a toothpick inserted into the center comes out clean.
Let cool completely before adding the mousses and any decorations.
In separate bowls combine some whipped cream with either melted dark chocolate or raspberry puree (depending on which flavor you want) until everything is combined evenly throughout.
Spread each mousse over the cooled cake in alternating layers until both have been used up.
Decorate as desired with fresh raspberries or chocolate shavings for an added touch of sweetness.
Refrigerate overnight before serving!
---
Optional: Chocolate Mousse Cake With A Raspberry Filling
To make a chocolate mousse cake with raspberry filling, simply prepare the chocolate mousse as above and spread it over the cooled chocolate cake.
Next, spoon raspberry puree onto the chocolate mousse layer, spreading it evenly across the surface. Then top with another layer of chocolate mousse and garnish with fresh raspberries or chocolate shavings. Chill overnight and enjoy!
👉
If you love making layered cakes with dark chocolate and a mix of blueberries, cranberries, you will love this
Blueberry Chocolate Cake recipe
from
Truffle Nation
. Check it out!
---
What is a good combination with raspberries?
Raspberries pair wonderfully with chocolate and other flavors such as white chocolate, lemon, honey, almonds, and vanilla.
Try a chocolate raspberry mousse cake topped with bits of white chocolate, fresh honey-sweetened different berries (blueberries, cranberries, blackberries, strawberries, wild-berries), sliced almonds, and dusted with a hint of vanilla? Heaven!
What enhances the flavor of raspberries?
Adding a hint of sweetness to the chocolate raspberry mousse cake will really bring out the flavor of the raspberries. Try using honey, agave syrup, or a drizzle of chocolate sauce for added sweetness.
Those help keep the cake moist. Moreover, adding crushed nuts can also add a nice crunchy texture and nutty flavor to your finished dessert!
What ingredient makes a cake fluffier?
Eggs are a great way to make cakes fluffier. They provide structure and help keep the cake together, as well as making it light and airy. To make chocolate raspberry mousse cake even more fluffy, try adding an extra egg white to the chocolate cake batter.
You can use whipped cream instead of heavy cream in the chocolate and raspberry mousse layers. This will make for a deliciously fluffy and light chocolate raspberry mousse cake!
What are other types of chocolate to be used?
In chocolate raspberry mousse cake, you can use dark chocolate as the main chocolate ingredient.
However, to create a milder chocolate flavor that won't overpower the raspberry notes, you can also use semi-sweet chocolate chips or even white chocolate in place of the dark chocolate.
Alternatively, for an even more intense chocolatey taste, try using chocolate-covered raspberry pieces!
What other decorations can be used?
To make the chocolate raspberry mousse cake extra special, why not add a few edible decorations such as chocolate curls, chocolate fudge sauce drizzles, or chocolate chips sprinkled on top? Fresh berries also make for a lovely decoration, as do chocolate mint leaves or chocolate-covered almonds.
Tips & Tricks
For added chocolatey goodness, try adding chocolate chips or chocolate chunks to the chocolate cake batter.
If you're looking to make the chocolate raspberry mousse cake more chocolatey, try adding chocolate syrup at the end.
A sprinkle of powdered sugar or a drizzle of chocolate ganache over the chocolate raspberry mousse cake adds a touch of elegance and sweetness.
To make the chocolate raspberry mousse cake vegan friendly, replace the heavy cream with full-fat coconut cream, and use vegan chocolate chips.
To make the chocolate raspberry mousse cake gluten free, replace the all-purpose flour with a gluten free blend.
This chocolate raspberry mousse cake is a perfect treat to indulge your sweet tooth. It's the perfect combination of chocolate and raspberry flavors, with layers of creamy mousses and chocolate cake.
Need a stand mixer to mix the batter? Check out our reviewed blog post of 5 best stand mixers for dough below and pick one!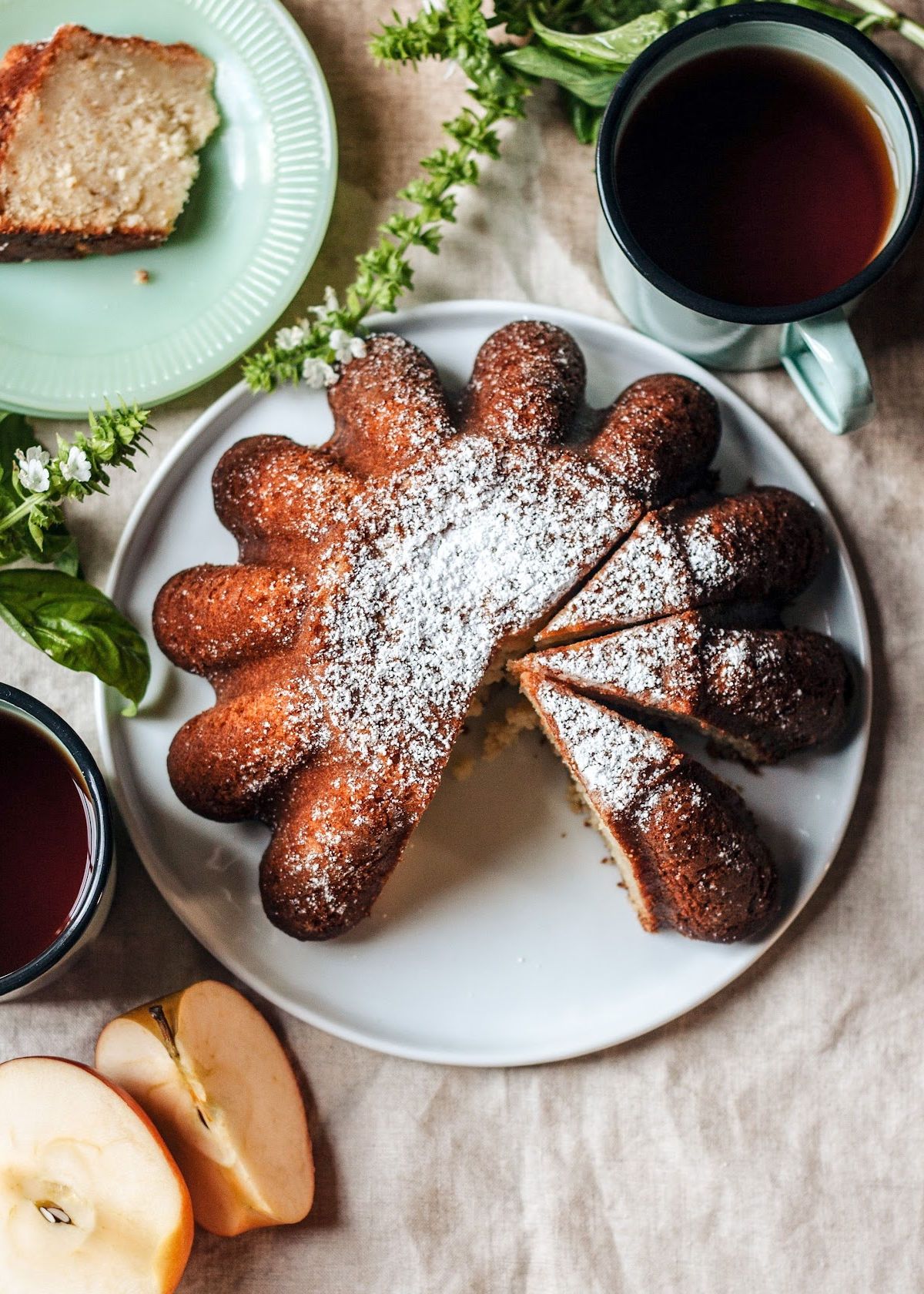 With its delicate layers of rich dark chocolate and creamy raspberry flavor combinations this cake will make any occasion extra special — not to mention incredibly delicious!
So grab those baking ingredients from your pantry because it's time to get ready for some sweet satisfaction! Happy baking!
Catchy Finds