Whether you're an experienced chef or a novice, chocolate cakes are the perfect canvas to show off your baking skills and make something truly unique.
Easy chocolate cake decorating ideas can help you make a delicious, beautiful cake that will wow everyone at your gathering. Let's take a look at some of these ideas and get baking!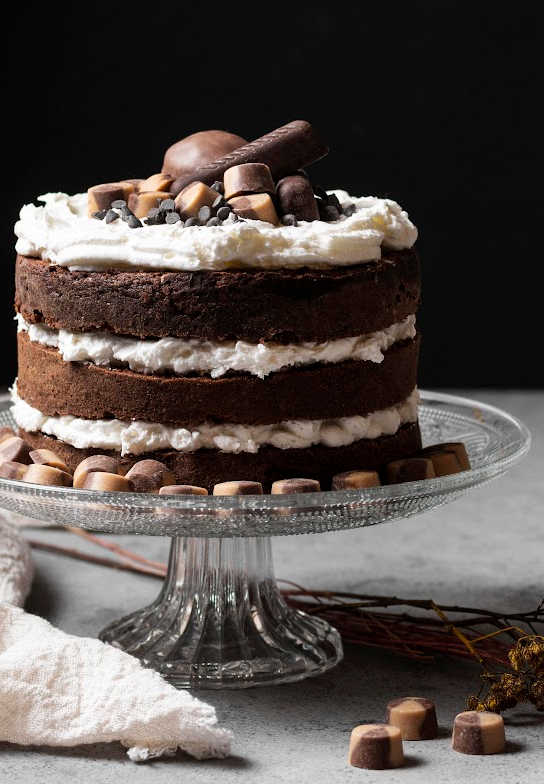 ---
1. Fondant Fancies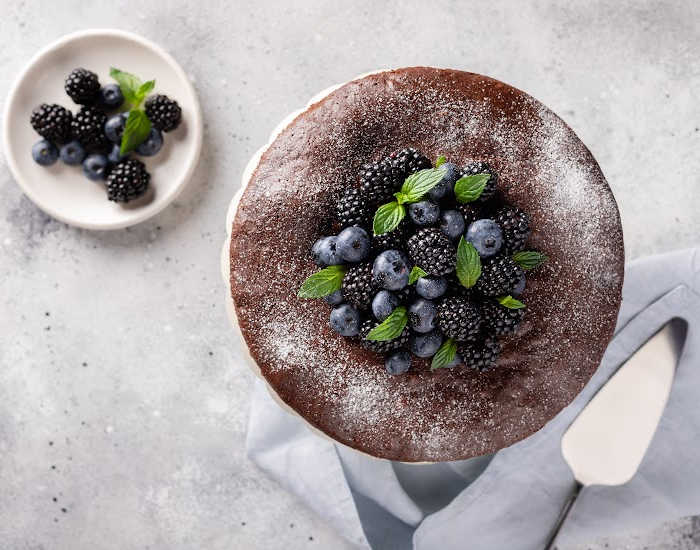 Fondant is an easy way to make any cake look like it came from a professional bakery. To spruce up your fondant-covered chocolate cake, use fondant icing to create a fun winter scene on top of the cake for festive occasions. You can also use fresh fruits with powdered sugar for any other occasions.
---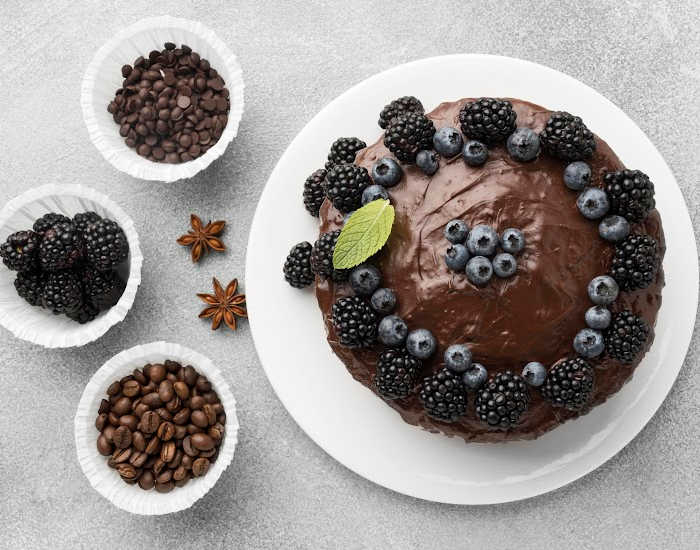 This is a great option for fruit lovers and chocoholics alike! Simply bake a regular chocolate cake and then top it off with colorful fresh fruits such as strawberries, cherries, raspberries, blueberries, or blackberries. The possibilities are endless!
---
3. Chocolate Shavings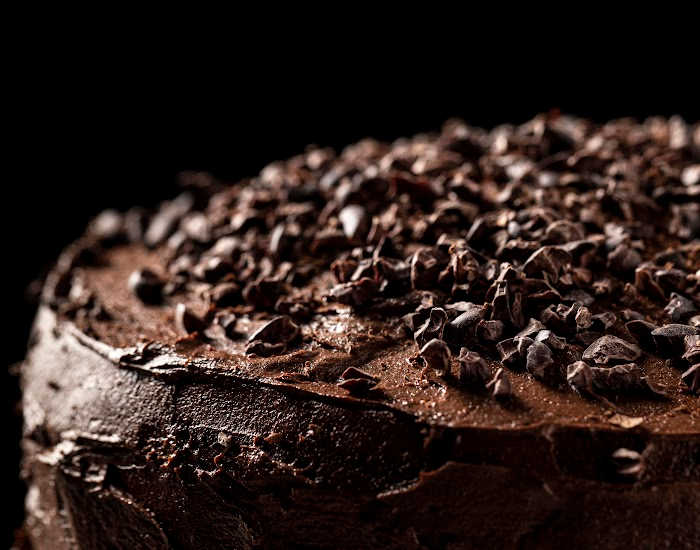 Add texture and interest by sprinkling chopped chocolate shavings on top of your cake. You can buy pre-made chocolate shavings at any grocery store or make them yourself with a sharp cheese grater or vegetable peeler. The result will be a beautiful layer of chocolaty goodness that will tantalize any taste bud.
---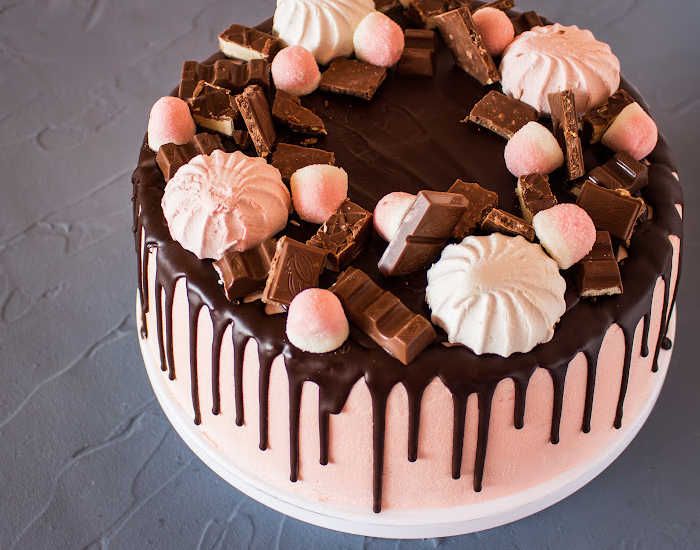 Simply drizzle the melted chocolate over your finished cake for an effortless yet luxurious look. This one is so simple yet so satisfying! Just pipe patterns with melted chocolate (dark or milk) in whatever design you like onto the surface of your cake and you'll have an elegant masterpiece in minutes.
---
---
5. Vanilla Chocolate Frosting Cake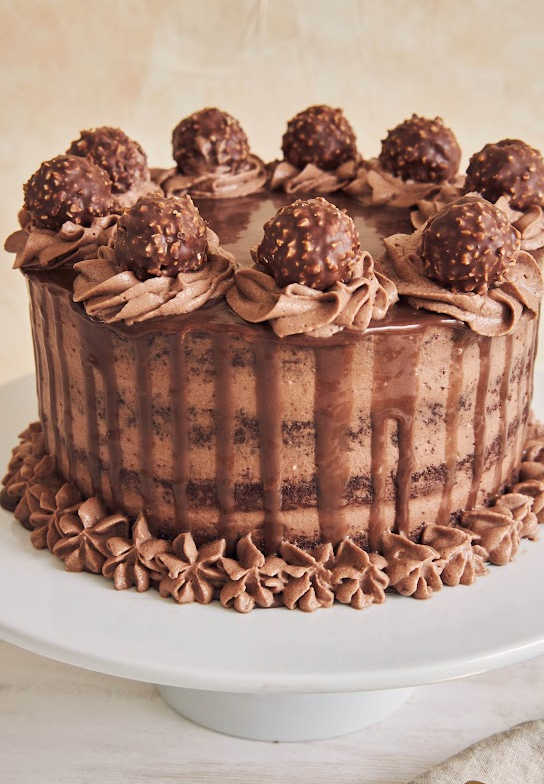 If you're going for a classic look, then this is the way to go. Start with a basic chocolate cake recipe and add some vanilla extract or other flavorings of your choice. Then top off the cake with fluffy vanilla buttercream frosting and sprinkle some Ferrero Rocher chocolates on top for added pizzazz.
---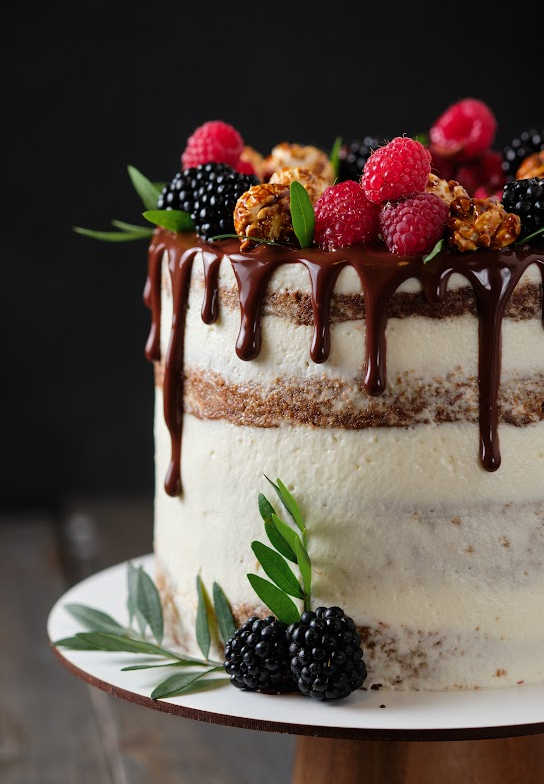 Layer up this delicious chocolate cake but use dark cocoa powder for a richer, more intense flavor. For the frosting, opt for a white cream cheese or whipped cream variety. Top it off with fresh fruits of your choice and you'll have a stunning and sumptuous cake that will impress everyone!
---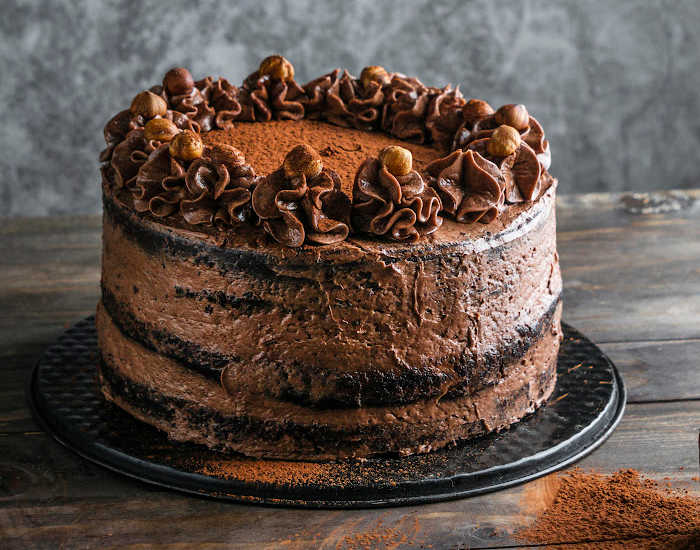 If you're a chocoholic, then this one's for you! Layer up the cake with dark cocoa powder and top it off with chocolate cream cheese or whipped cream frosting. Add some mini-chocolate chips, chocolate shavings, or edible flowers on top and your guests won't be able to resist diving in!
---
8. Chocolate Truffles Cake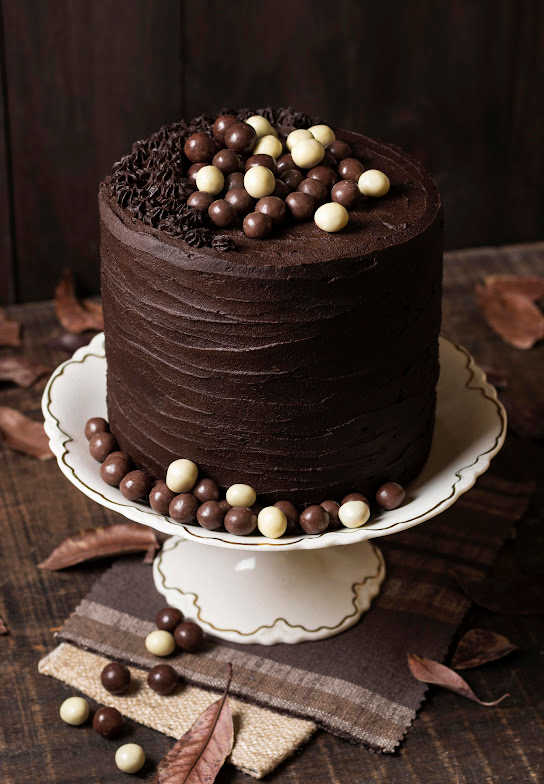 This is the ultimate indulgence for chocolate lovers! Start with a simple chocolate cake recipe and top it off with creamy chocolate truffles, mini-chocolate chips and more. Serve it up with some whipped cream or ice cream to complete the decadent experience!
---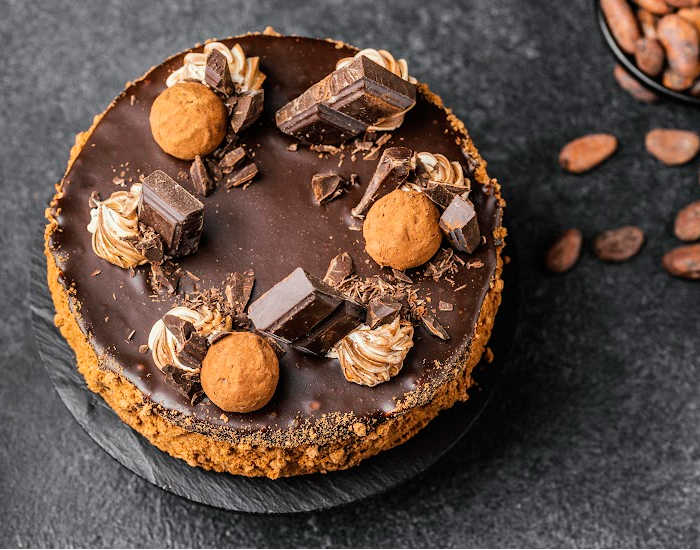 👉
Love chocolate and Oreo? This
eggless Oreo cake recipe from Truffle Nation
is loaded with Oreos in the sponge, the buttercream, in-between the layers. Try it out!
Tips & Tricks
Invest in some special cake decorations, such as edible glitter, food coloring gels, or even chocolate molds.
Use a piping bag to create intricate designs on the surface of your cake.
If you're feeling daring, try adding some unexpected flavors to your chocolate cakes like raspberry, orange blossom, or mint.
Experiment with different types of chocolate such as dark, milk or white.
Don't be afraid to get creative and use your imagination! The possibilities are endless when it comes to decorating chocolate cakes.
Need more inspirations? Check the video tutorial below for 6 more chocolate cake decorating ideas with chocolate Oreo, strawberries, pink velvet mousse, mocha, cookies & brownies, Ferrero Rocher chocolate.
No matter which easy chocolate cake decoration idea you choose, it's sure to impress! With so many easy and creative ideas out there—you're sure to find something special that everyone will enjoy.
Searching for the perfect stand mixer for your batter? We've got you covered! Our blog post reviews 5 of the best stand mixers specifically designed for dough. Check it out and pick one that suits your needs today!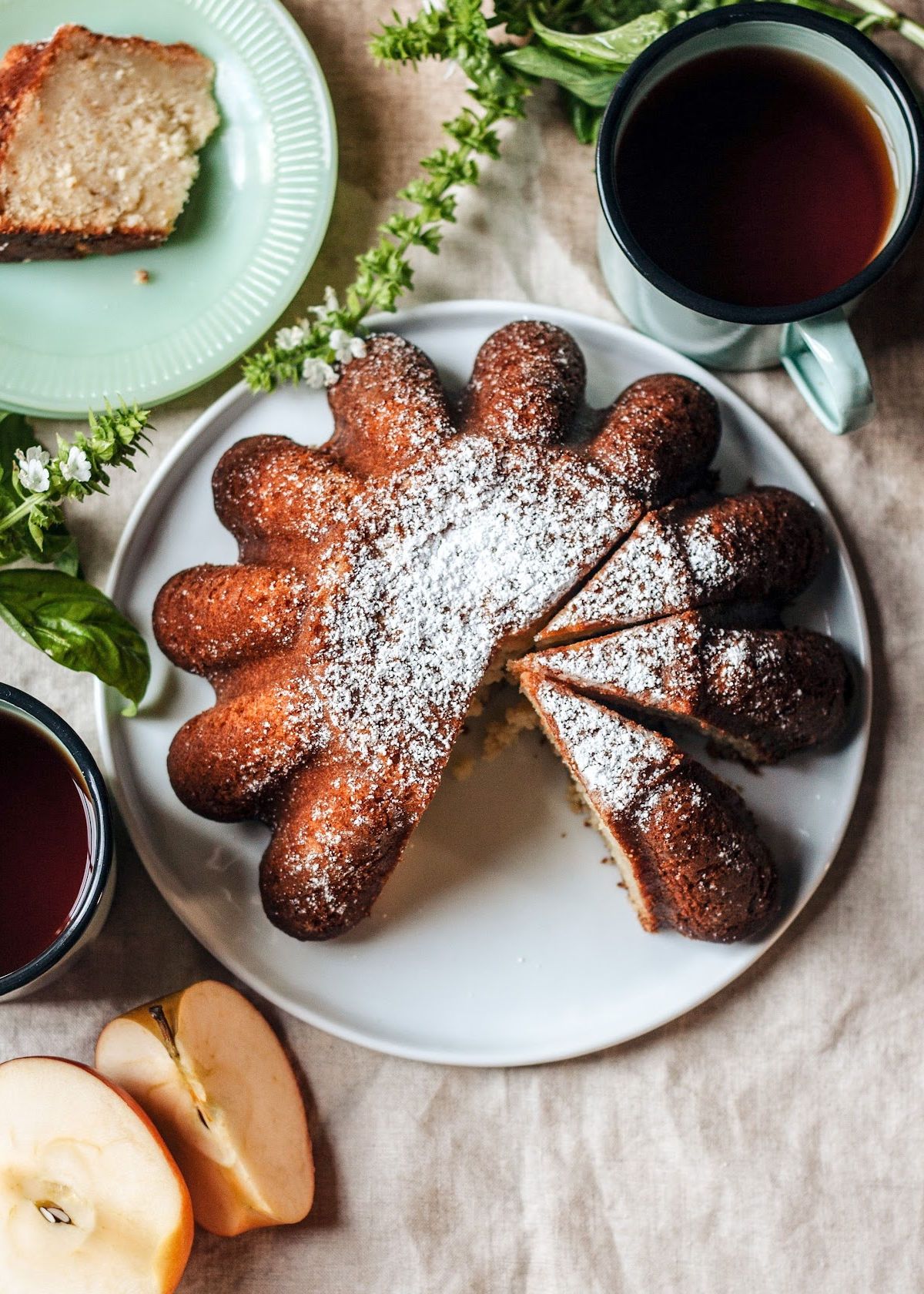 So let your imagination run wild and get creative with your chocolate cakes!
Catchy Finds