The combination of raspberry and chocolate is an absolute classic! This delicious chocolate raspberry cake recipe is perfect for any special occasion, or just to satisfy your sweet tooth.
With a light and fluffy chocolate cake base, an indulgent raspberry cream filling, and the perfect amount of sweetness, this cake will leave you asking for seconds. Start baking now!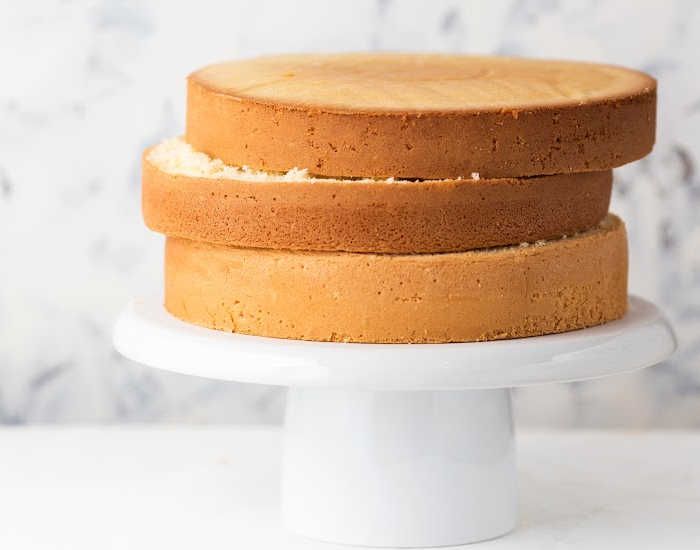 Chocolate Raspberry Cake Recipe
For The Raspberry Chocolate Cake Layers:
4 large-sized eggs
1 cup (about 200g) of white fine-granulated sugar
1 cup (about 240ml) of buttermilk, a slightly sour liquid
1/4 cup (about 60ml) of light cooking oil such as canola, vegetable or corn oil
1 teaspoon of vanilla extract
1/2 cup (about 90g) of semi-sweet dark chocolate chips melted down
2 cups (about 250g) of all-purpose flour
2 teaspoons (8g) of baking powder
2 teaspoons (6g) of baking soda
1/4 teaspoon (1.25g) of salt
1/3 cup (33g) of dark cocoa powder
1 ½ cups (about 250 g) of raspberries
For The Filling:
1 ¾ cups (about 250 g) of fresh or frozen raspberries, thawed if frozen
6 fluid ounces (180 ml) raspberry liqueur
1 cup (about 1250g) of raspberries for garnish
For The Raspberry Cream:
1 cup (about 125 grams) of fresh raspberries
¼ cup (about 50 grams) of white fine-granulated sugar
2 cups (about 454 grams) of unsalted butter, softened to room temperature
3 cups (about 360 grams) of confectioner sugar
Red food coloring gel, optional but recommended
1 teaspoon (5 milliliters) of citric acid, optional
1 teaspoon (5 milliliters) of raspberry extract, optional but recommended for an even more intensely flavored finished cake
How To Make A Chocolate Raspberry Cake
Heat the oven at 350°F (175°C).
To create two 8-inch round cakes, line and grease your cake pans with parchment paper.
Utilizing a stand mixer, blend together the eggs and sugar until fluffy. Subsequently, incorporate the buttermilk, oil, and vanilla extract while whisking thoroughly to form an amalgamation.
In another bowl, whisk the flour, baking soda, baking powder, salt and cocoa powder for a velvety texture.
Gradually blend the dry ingredients into the wet ones, stirring until everything is thoroughly mixed together.
Carefully blend the melted chocolate chips and raspberries into the mixture.
Carefully portion the batter into two cake pans, making sure each pan is filled with an even amount.
Bake for a period of 30-40 minutes, or until the toothpick inserted into the center comes out without any crumbs.
Let the pans cool for 10-15 minutes, then transfer to a wire rack so they can fully chill.
For the raspberry filling, simply blend together raspberries and raspberry liqueur in a blender or food processor until you achieve smoothness. Subsequently, strain through a fine-mesh strainer to eradicate any seeds before setting aside for later use.
Turn fresh raspberries and white sugar into delightful raspberry cream by blending them together in a blender or food processor. After you've blended the ingredients, strain the mixture through a fine-mesh strainer to get rid of any seeds that may have been left behind.
In a large bowl, whip the butter and powdered sugar until it produces a soft and fluffy consistency.
Subsequently, blend in the raspberry puree, citric acid (if needed), and raspberry extract (optional).
Whip for an extended period, preferably 3-4 minutes or until the mixture becomes light and airy. Ultimately, if you want to create a more vibrant hue, add in some red food coloring gel drops.
To construct your delectable cake, start by placing one of the layers on a plate or stand. Then spread half of the raspberry filling evenly over it for an extra burst of flavor!
Carefully place the second layer of cake on top and spread any remaining raspberry filling evenly over the entire surface.
Generously spread the raspberry cream over the top and sides of the cake, before topping with succulent raspberries for an added burst of flavor.
Serve immediately or store in an airtight container at room temperature for up to 3 days. Enjoy!
How To Make Homemade Raspberry Liqueur
Ingredients:
1/2 cup of raspberry purée
2 cups vodka
1/4 cup sugar
2 tablespoons fresh lemon juice
Instructions:
Place the raspberry purée, vodka and sugar into a blender or food processor. Blend until combined and smooth.
Pour the mixture into a jar and seal tightly. Place the jar in a cool, dark place for at least 2 weeks.
After two weeks, strain the liquid through a fine-mesh strainer to remove any solids.
Add the fresh lemon juice and stir to combine.
Pour the liqueur into a bottle or jar and store in the refrigerator for up to 3 months.
Tips & Tricks
If you don't have liqueur on hand, replace it with raspberry juice.
If you want to make raspberry liqueur yourself, simply mix 9 parts of vodka with 1 part raspberry syrup and set aside.
Feel free to add different types of berries to your raspberry cream recipe, such as blueberries or blackberries.
If you want a sweeter cake, add in more sugar to the raspberry cream filling.
If you can't find fresh raspberries, use frozen ones instead. Make sure to thaw them before blending.
To make a chocolate raspberry cake with cream cheese frosting, simply replace the raspberry cream and buttercream frostings with your favorite cream cheese recipe.
For an even more indulgent treat, top the finished cake with chocolate shavings or cocoa powder. You can also add chopped nuts for extra crunch!
For an even more intense raspberry flavor, add a few drops of raspberry extract to the cake batter before baking.
Finding the right food processor to complete all of your blending, and mixing dough needs can be a challenge - but it doesn't have to break the bank! Our blog post below offers 5 best affordable food processors for dough. See what you like best and make meal preparation even easier today!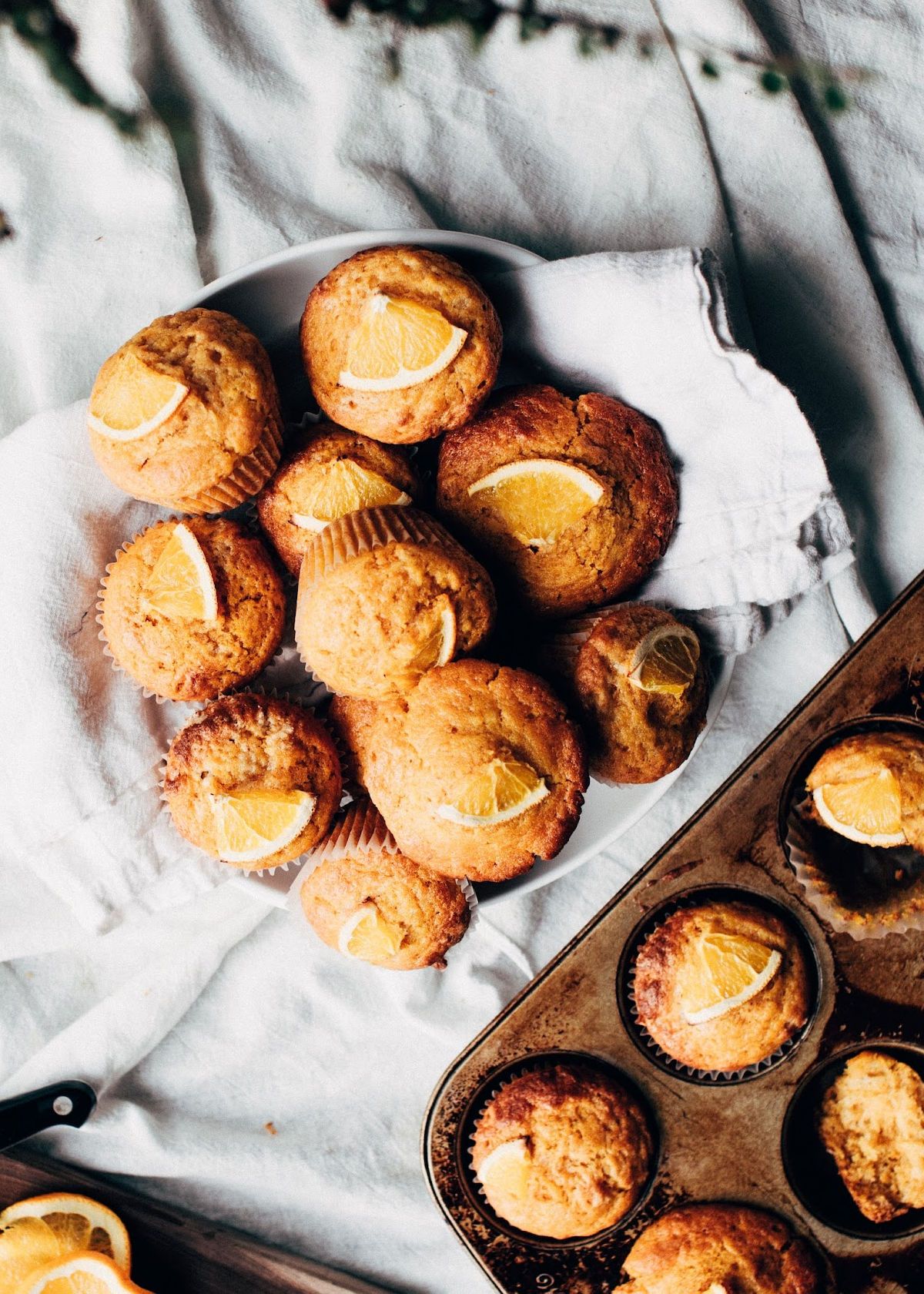 Creating the perfect chocolate raspberry cake recipe is easy! With so many variations available, you can make a unique chocolate raspberry cake recipe that fits any occasion. Enjoy!
Catchy Finds