Have you ever heard of a Charlotte dessert? If so, you know how delicious and impressive this classic French dessert can be. Also known as "Charlotte aux Fruits", it is a chilled molded dessert made with ladyfingers, sponge cake, or breadcrumbs lined in a mold, filled with a custard or mousse, and topped with fresh fruit.
It's easy to assemble and looks like something you bought from a fancy bakery! Now that we have your mouth watering, Now, let's dive into a short overview of Charlotte dessert and learn the step-by-step guide and tips on how to make this mouthwatering treat!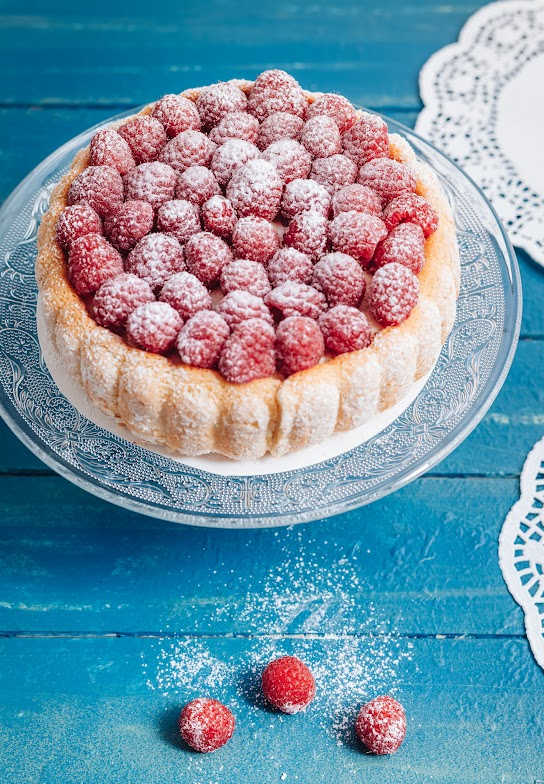 French Charlotte Cake vs. Charlotte Russe Cake
Although similar in name, French Charlotte cake and Charlotte Russe cake are two very different desserts.
French Charlotte cake contains a base of ladyfingers (or, in French, biscuits à la cuillère) that are layered with a cream mixture and fruit. The most common Charlotte dessert recipes include strawberries, raspberries, or apples but some variations can also be made with other fruits. The cake is usually decorated on top with additional layers of ladyfingers and cream, and can be served with a dollop of sweetened whipped cream.
Charlotte Russe cake, on the other hand, is named after the French dessert Charlotte à la russe, which is a type of chilled fruit terrine made from pears or apples. It consists of a sponge cake base that is layered with Bavarian cream and topped with a layer of fruit glaze. Some variations include a layer of chopped nuts or chocolate, but this is not as common.
So, the next time you're looking for a delicious and unique dessert, be sure to know the difference between French Charlotte cake and Charlotte Russe cake! Both offer a delightful combination of flavors, textures, and colors that will make your taste buds sing.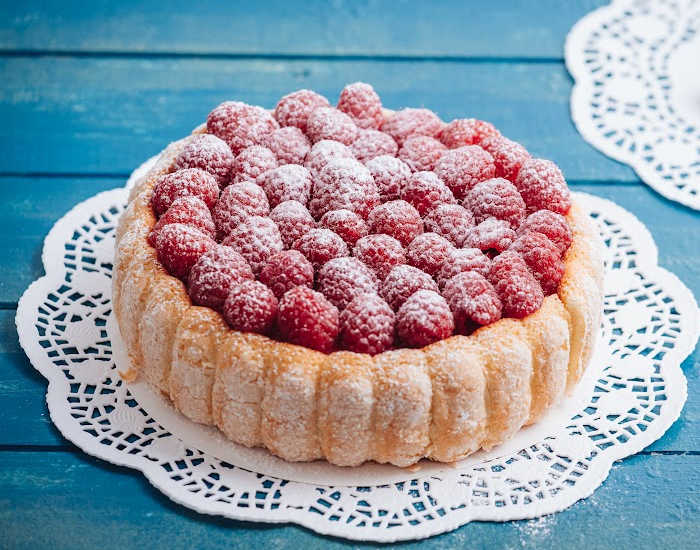 Charlotte Dessert Recipes
There are numerous ways to make your own Charlotte dessert at home. Here are some recipes that are sure to wow your family and friends.
1) Classic Fruit Charlotte:
This is a classic French dessert that can be made with almost any type of fruit. It's quick and easy to make, and it looks amazing when served. All you need is a 9-inch spring-form pan, some sponge cake or ladyfingers, custard or mousse, and your favorite fruit.
2) Chocolate & Hazelnut Charlotte:
This decadent version features chocolate ladyfingers and creamy hazelnut mousse filling. Topped with glazed hazelnuts, this one is sure to satisfy any chocoholic's cravings!
3) Coconut Custard Charlotte:
If you're looking for a lighter option, try making this Coconut Custard Charlotte instead. The delicious coconut custard filling is sandwiched between layers of almond biscuit crumbs - it's the perfect balance between indulgent and healthy!
What Is A Charlotte Mold?
A Charlotte mold is a special cake pan that helps give your Charlotte dessert its unique shape. Choose one with removable sides to make un-molding easier. Popular size is 8, 9, or 10 inches mold.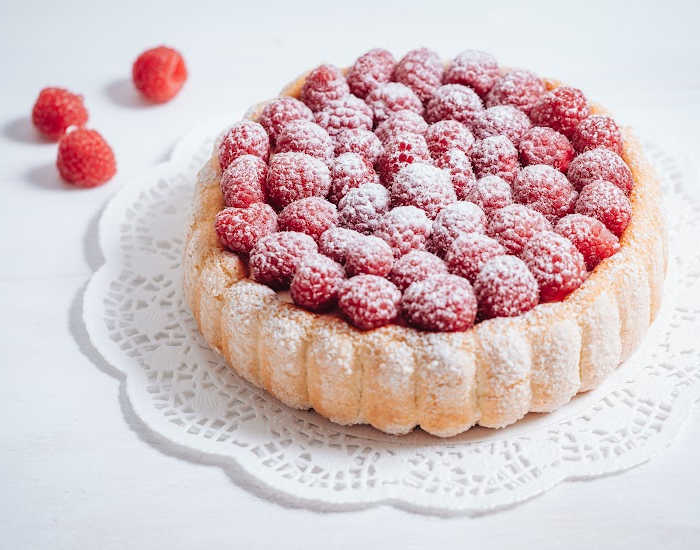 French Charlotte Cake With Raspberries
Ingredients:
400 g (14 oz) lady fingers (or sponge cake)
450 g (16 oz) raspberries
300 g (10.5 oz) cream cheese
200 ml (6.76 fl oz) whipping cream
250 ml (8.45 fl oz) fresh orange juice
5 g (0.17 oz) gelatin powder
1 can (395 g or 13.7 oz) of sweetened condensed milk
1 lemon zest
1 teaspoon vanilla extract
Powder sugar, for garnish
Instructions:
For The Filling:
Soak 5 g of gelatin powder in 30 ml of warm water until fully dissolved.
Whip 200 ml of fresh cream with a few tablespoons of superfine granulated sugar until it forms stiff peaks.
In a stand mixer, or in a large bowl using an electric mixer, beat together 300g of cream cheese, 1 can of sweetened condensed milk, 50 ml of cold orange juice, and the zest of one lemon until creamy.
Add the gelatin mix into the batter at the end.
Fold in the whipped cream and set aside.
For The Base:
Pour the remaining 200 ml orange juice into a medium bowl.
Plunge the lady fingers into the orange juice container promptly.
Repeat the steps and layer 1/3 of lady fingers in a circular pattern around your round baking form.
Submerge one-third of the ladyfingers in liquid once more, and layer them carefully into your baking mold to form a foundation for the cake's filling.
To begin, pour one-third of the prepared whipped cream batter atop the foundation layer.
Evenly distribute the first 1/3 of the raspberries (around 150 gr) over the filling.
To complete this process, repeat the same steps with both batches of whipped cream and raspberry batter by evenly dividing them into two layers.
Then create another layer with the second batch before adding a final third layer consisting of your last portion of ingredients. Top with the final 1/3 of the fresh raspberries.
Cover the mold with plastic wrap, and refrigerate for at least 6 hours or overnight.
When ready to serve, sprinkle some powder sugar over the top of the Charlotte cake.
Tips & Tricks
If you'd rather use sponge cake than ladyfingers in this Charlotte dessert recipe, follow the same steps as above. However, when it comes to covering the base of your baking form, be sure to cut out thin round slices of sponge cake to fit inside (rather than submerging them in liquid).
To make this dessert even more impressive, you can add extra fruits like blueberries, blackberries or mangoes to the filling layers.
For a sweeter version, consider replacing ladyfingers with biscuits and adding an extra layer of chocolate chips between the sponge cake and cream cheese layers.
For vegan:  use coconut cream, vegan cream cheese and agar-agar instead of gelatin.
For gluten-free: use gluten-free sponge cake or ladyfingers and gluten-free biscuits.
Get creative with your ingredients. These treats will be a hit with everyone!
Need a stand mixer to assist you with whipping cream for baking cakes? Check out the blog post below. We've picked the 5 best affordable stand mixers, ready for you to get one!
If you've never tried making (or even eating!) a Charlotte dessert before, now is the time! From classic fruit fillings to rich chocolate flavors - take your pick and get ready for an unforgettable sweet treat experience!
So let's get Charlotte-d up! Enjoy!
Catchy Finds