In Southeast Asia, rice is more than just a food--it's a way of life. The staple crop is cultivated in all corners of the region, and each country has its own unique way of preparing rice dishes.
While there are many different ways to prepare rice, each country has its own unique twist that makes its dishes stand out from the rest. Here are 5 delicious rice dishes from Southeast Asia that will make your mouth water.
Thai Coconut Curry Rice Dish
Thai coconut curry rice is a popular dish that features either yellow, red, or green curry. The rice is cooked in coconut milk and served with vegetables and protein of your choice (chicken, pork, shrimps, or tofu & mushroom).
Vietnamese Com Tam (Grilled Pork Rice)
Com tam is a Vietnamese rice dish that features grilled pork, shredded pickled vegetables, a fried egg, and a sausage. The rice is usually served with mixture of a sweet and sour fish sauce, sugar, garlic, chilli, and black pepper.
Nasi Goreng (Indonesian Fried Rice)
Nasi goreng is an Indonesian dish that consists of fried rice that has been stir-fried with vegetables and meats like chicken or shrimp. It is often flavored with kecap manis (sweet soy sauce), chili pepper, tamarind paste, or galangal. Nasi goreng is typically served with a fried egg on top.
Chicken Adobo (Philippine Adobo)
Adobo is a Filipino dish that involves meat that has been simmered in vinegar and soy sauce. Chicken adobo is made by cooking chicken in vinegar, soy sauce, garlic, peppercorns, and bay leaves. Once the chicken has been cooked through, it can be served with steamed white rice.
Hainanese Chicken Rice (Singaporean Hainanese Chicken)
Hainanese chicken rice is a Singaporean dish that consists of poached chicken and seasoned rice. The chicken is poached in ginger and garlic before being served over fragrant rice that has been cooked in chicken broth. Hainanese chicken rice is often served with cucumber slices, chili sauce, and fresh herbs.
In A Nutshell
Southeast Asia boasts a wealth of delicious rice dishes that are perfect for any occasion. Whether you're looking for something light and healthy or rich and hearty, there's sure to be a Southeast Asian rice dish to suit your taste! So next time you're in the mood for something new, why not give one of these popular dishes a try?
There you have it—an inspiration of 5 delicious rice dishes from Southeast Asia and a tutorial to cook a super tasty Vietnamese rice dish that are sure to tantalize your taste buds! So what are you waiting for? Get cooking!
If you're searching for a rice cooker, we've put up a post with some helpful hints. We've done the legwork so you don't have to, selecting the top 3 Asian rice cookers for quick preparation of rice dishes. So let's get started!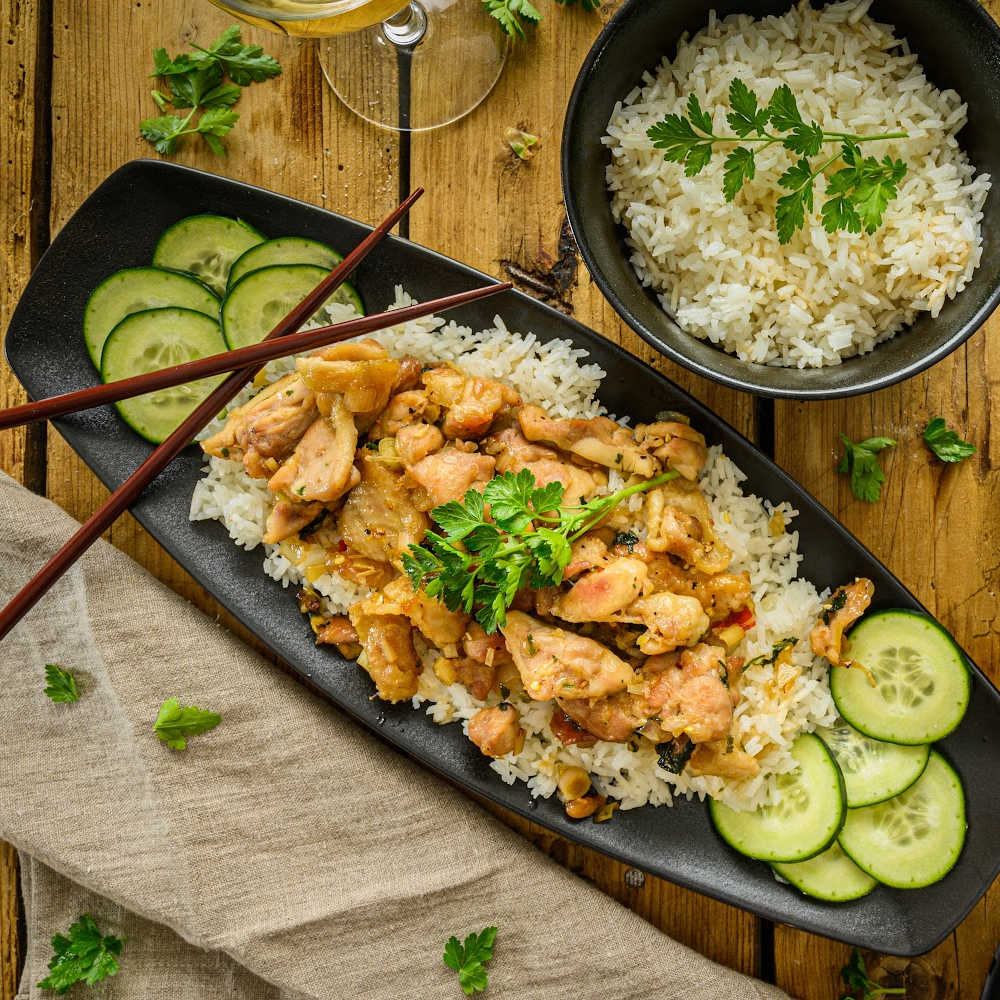 Happy cooking!
Catchy Finds