Sushi is one of the most popular party foods out there, and for good reason. It's easy to make, and it can be as simple or as fancy as you want it to be. One of our favorite ways to dress up sushi is by adding smoked salmon.
Not only does the salmon add a beautiful color contrast to the sushi rolls, but it also gives them a delicious smoky flavor. If you're looking for a show-stopping appetizer or main course, look no further than sushi with smoked salmon!
How To Make A Sushi Smoked Salmon Roll
Ingredients
1 pound salmon, thinly sliced
1/2 cup rice vinegar
1/4 cup sugar
1 teaspoon salt
1 cucumber, thinly sliced
1 avocado, thinly sliced
2 tablespoons wasabi paste
4 sheets nori seaweed paper
1/4 cup soy sauce
1/4 cup pickled ginger (for serving)
Instructions
1. In a medium bowl, combine the salmon, rice vinegar, sugar, and salt. Marinate for 30 minutes.
2. Meanwhile, prepare the cucumber, avocado, and wasabi paste.
3. To assemble the sushi rolls, lay a sheet of nori paper on a clean work surface. Spread a thin layer of wasabi paste over the nori, then top with a layer of cucumber, avocado, and salmon.
4. Roll up the sushi tightly, using a bit of water to moisten the edges of the nori if necessary. Repeat with the remaining ingredients.
5. Cut each roll into 8 pieces and serve with soy sauce, pickled ginger, and Wasabi paste.
Sushi smoked salmon is the perfect appetizer for your next party or gathering. It's elegant, sophisticated, and sure to impress your guests. Plus, it's incredibly delicious! So what are you waiting for? Give this recipe a try and see for yourself just how amazing sushi smoked salmon can be.
Not sure which sushi rice cooker is best for you and your family? Read on for our top recommendations in the blog post below, which will save you time spent researching so that making delicious sushi can be a fun experience.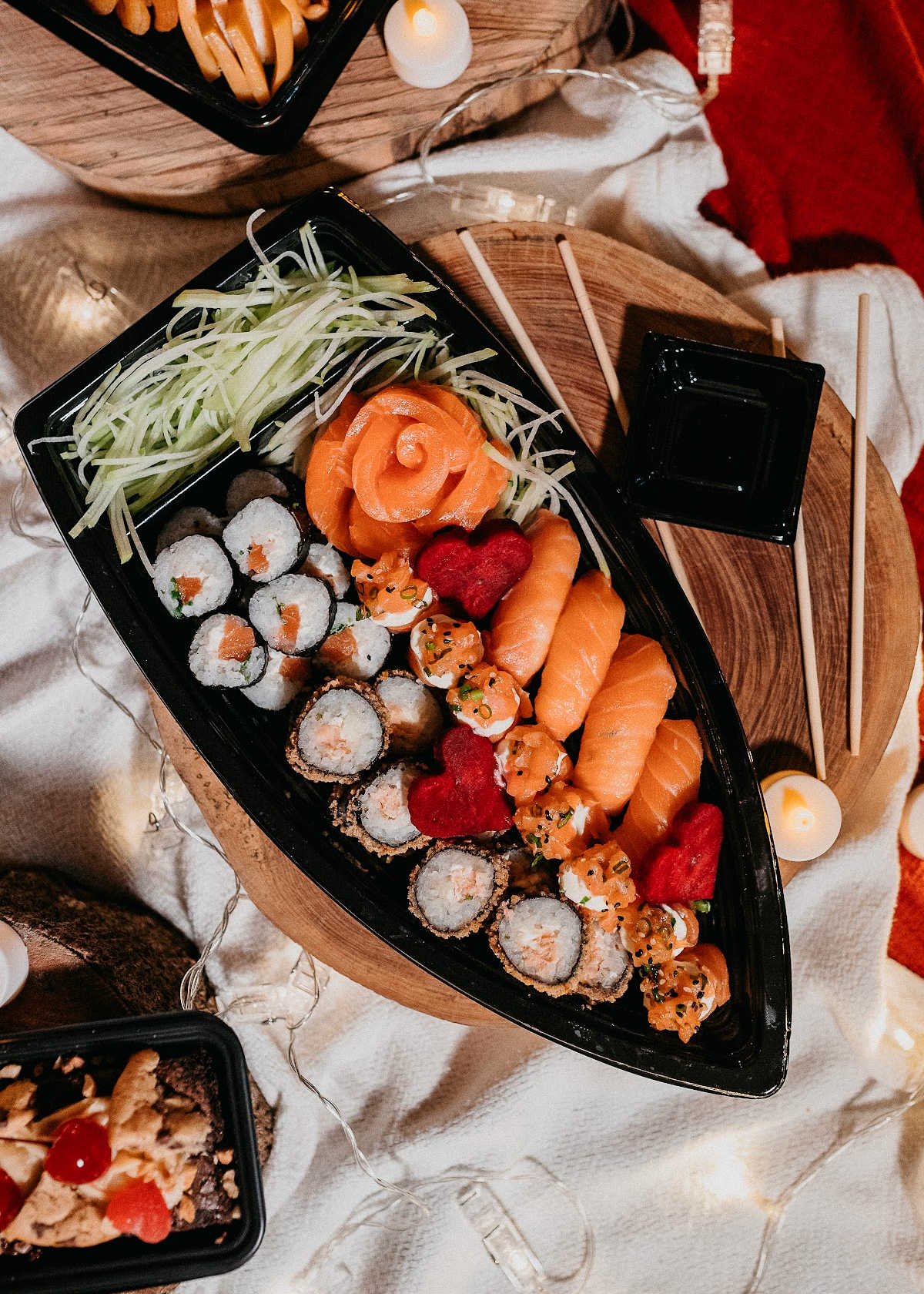 Happy rolling!
Catchy Finds