Are you looking to make a delicious Italian-inspired meal without all the fuss? If so, chicken Bolognese is the dish for you! It's like a classic dish with an added twist that will take your dinner game to the next level.
This savory dish is easy to make and packed with flavor. Plus, it's an excellent way to use up those leftover bits of chicken you have in your fridge. Let's get cooking!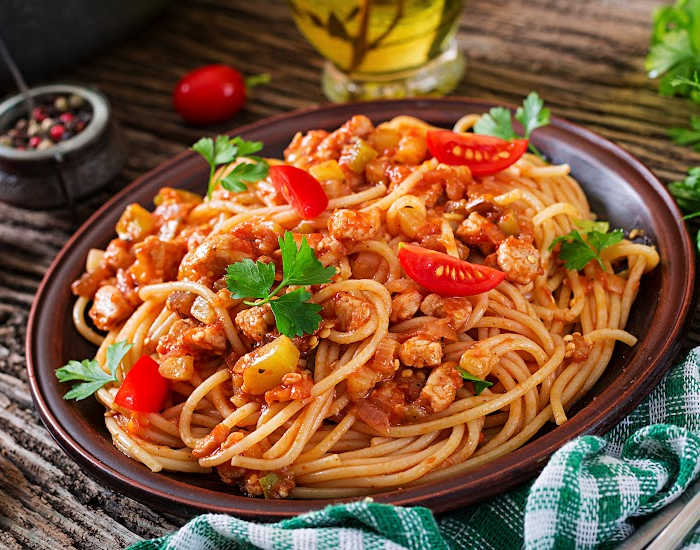 What Is Chicken Bolognese?
Chicken Bolognese is a classic Italian pasta dish from the Emilia-Romagna region of Italy. Traditional Bolognese sauce includes ground beef, onion, garlic, carrots, tomatoes, and white wine. When cooked right it can be a delicious and filling meal. For this version we will be using chicken instead of beef.
Chicken Bolognese Recipe
Ingredients
1/4 cup of olive oil
1 onion, chopped
1 carrot, diced
1 cup of celery, diced
2 cloves of garlic, chopped
1lb chicken breast cut into small cubes
Salt and freshly ground black pepper to taste
1/2 cup white wine
2 cups tomato puree or crushed fresh tomatoes
2 tablespoons butter
Instructions
In a large skillet, heat olive oil on medium before adding onion, carrot, and garlic. Cook until veggies are soft; this should take approximately 5 minutes.
Add the chicken cubes to the pan and season with salt and pepper. Cook until lightly browned, stirring occasionally, about 10 minutes.
Pour in the white wine and increase heat to medium-high. Cook until liquid is reduced by half, about 5 minutes.
Stir in the tomato puree or crushed tomatoes and reduce heat to low. Simmer for 10 minutes, stirring occasionally.
Add butter and stir until melted and incorporated into the sauce.
Serve over freshly cooked pasta or your favorite grain. Enjoy!
The Finishing Touches
Once your chicken Bolognese sauce is complete you can serve it any way you want! Over your favorite pasta with freshly grated Parmesan cheese on top for an authentic Italian experience.
You can also add some vegetables such as mushrooms, onions, peppers, or carrots if you like to give it a little extra flavor and texture.
For a lighter dish but still flavorful, skip the pasta and serve it over mashed potatoes or cauliflower mash instead!
If you want extra flavor try adding some herbs into your sauce like basil or oregano, or red pepper flakes - they work great with this dish!
You can also use other types of meat such as beef, pork if you don't have any chicken on hand - just be sure to adjust cooking times accordingly.
You can replace the spaghetti with your favorite pasta like fettuccine, penne, or rigatoni.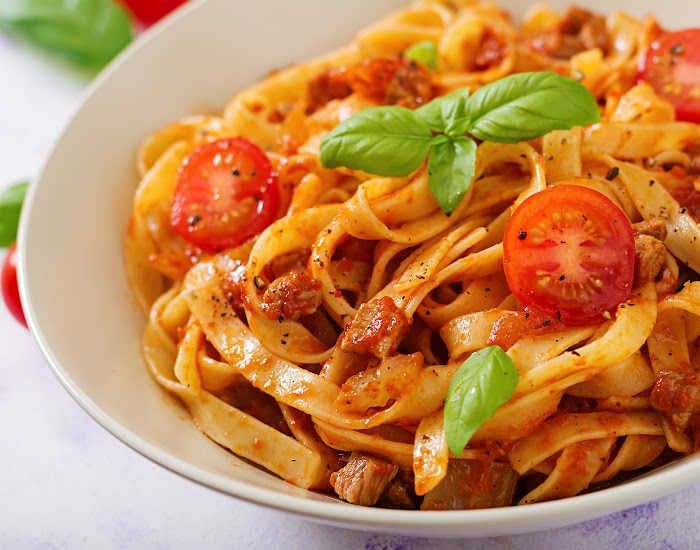 Tips & Tricks
If you have leftovers, store them in the fridge for up to 3 days.
For a vegan version, try using mushrooms instead of chicken and vegetable broth or white wine for the liquid.
For a low-carb version, skip the pasta and serve over cooked spaghetti squash instead.
For an extra spicy kick, add a pinch of red pepper flakes to the sauce while cooking.
To make this dish more interesting and to add a totally unique touch, Haste's Kitchen suggests replacing white wine with red and adding a small amount of dark chocolate. See the video tutorial below for further instructions.
There you have it - a delicious chicken Bolognese that's sure to become a family favorite. This dish is sure to satisfy even the most discerning of palates with its exquisite blend of flavors and textures.
Chicken Bolognese is an easy weeknight dinner that everyone will love! With just a few simple ingredients you can whip up this classic Italian dish without spending hours in the kitchen.
Need a pasta pot to cook your Bolognese dishes? Check out the blog post below. We have done the market research and picked out 4 best pasta pots, ready for you to get cooking.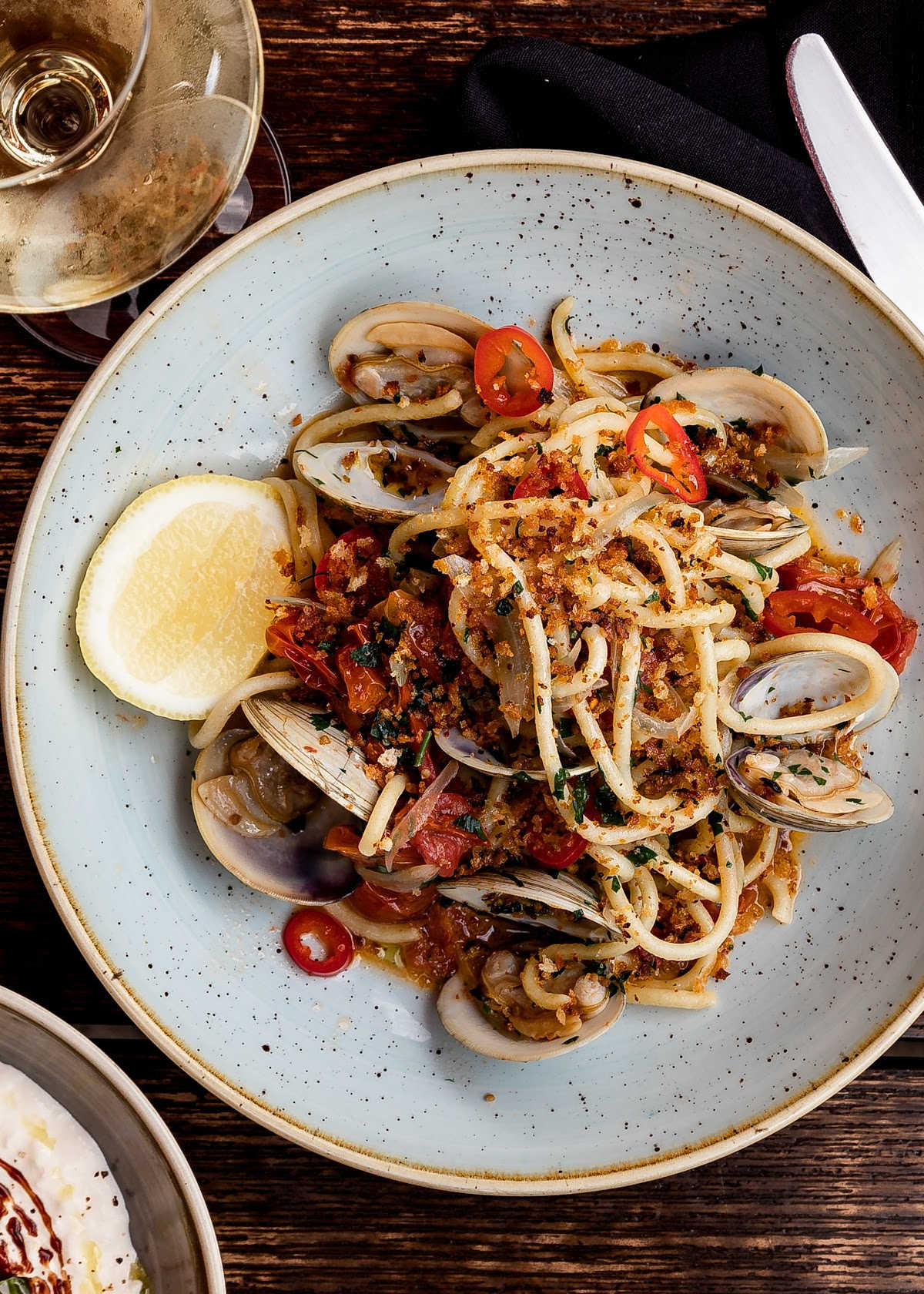 So get ready to cluck with this savory Italian-inspired dish that will have everyone asking for seconds—or thirds! Buon appetito!
Catchy Finds