Looking for a delicious and festive way to celebrate Christmas to treat yourself and your family? Look no further than these amazing Christmas tree cakes! These are a classic holiday treat, made from basic ingredients and reimagined in many ways.
These little Debbie Christmas tree cakes are the perfect way to get into the holiday spirit. This cake consists of a light and fluffy vanilla cake, topped with a creamy buttercream. Put it all together for the perfect Christmassy treat.
Read on for a step-by-step guide to making your own little Debbie Christmas tree cakes!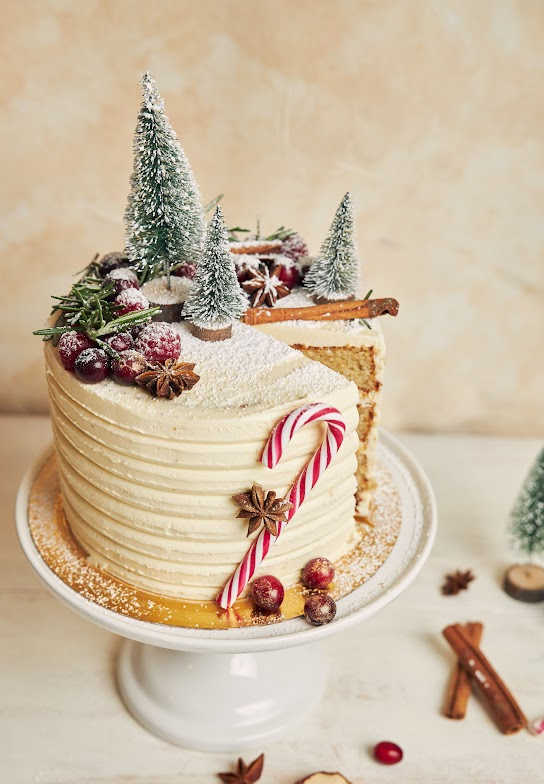 Buttercream Recipe
Ingredients:
1/2 cup of unsalted butter, softened to room temperature
1/2 cup of shortening, at room temperature
A pinch of salt, to add subtle salty sweetness
1 tablespoon of vanilla extract (clear extract if you want white icing)
4 cups sifted powdered sugar for a smooth consistency
2 to 3 tablespoons of water (or heavy cream, milk, or whipping cream depending on your desired taste preference).
Instructions:
Use an electric mixer to beat together the butter and shortening until they become light and fluffy.
Add in the pinch of salt while mixing. Gradually incorporate the sifted powdered sugar into the mixture until it is completely mixed.
If your dough begins to get too thick, add one tablespoon of water or cream at a time until it reaches a smoother consistency.
Once everything is mixed together well, add in the vanilla extract and continue mixing until all ingredients are fully incorporated.
The final step is to adjust for flavor by adding more liquid according to your desired taste preference. This will ensure that the flavor of your buttercream is just right!
Vanilla Cake Recipe
Ingredients:
3 cups of unbleached all-purpose flour, enriched flour milled from high-quality wheat to provide a consistent texture and flavor.
3 1/2 teaspoons of double-acting aluminum-free baking powder, to give the cake an even rise.
2 cups of granulated sugar, for sweetness and texture.
1 cup of unsalted butter, to create a fluffy and moist crumb.
4 large eggs, for richness and binding.
3 teaspoons of pure vanilla extract, for a sweet, warm flavor.
1 cup of whole milk, for added moisture, flavor, and tenderness.
Instructions:
Preheat your oven to 350F.
Next, take a 9x13" baking dish and line it with parchment paper. Grease the parchment paper with butter or any cooking spray of your choice.
In a bowl, large enough for all the ingredients, combine the flour, baking powder and salt by sifting them together.
Using an electric mixer, cream together the butter and sugar until light and fluffy, around 5 minutes.
Add each egg one at a time while mixing on low speed until fully incorporated, then add in the vanilla extract and mix until just combined.
With the mixer still on low speed, slowly pour in the dry ingredients while stirring until there are no streaks of flour remaining in the mixture.
Slowly pour in the milk while continuing to mix on low speed until fully combined and a thick batter forms.
Use a rubber spatula or spoon to pour the batter into the prepared baking dish.
Spread it out so that there is an even layer of cake dough across the whole pan.
Bake for 25-30 minutes or until a toothpick inserted into the center comes out cleanly without any wet batter on it.
When lightly pressed down it should spring back up again lightly rather than fall flat like uncooked dough does when you press it down gently with your finger tip!
Allow the cake to cool for 10-15 minutes before decorating as desired with frosting or decorations of choice such as icing sugar or edible glitter/sprinkles etc... Enjoy!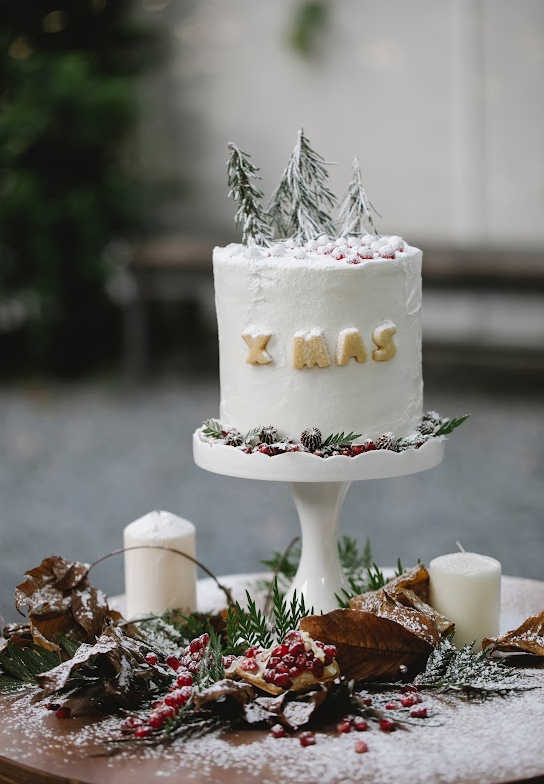 Tips & Tricks
When measuring the flour, use a spoon to scoop it into the measuring cup and level it off with a knife without packing it down. This will prevent the cake from becoming dense.
If your buttercream looks too thick after adding in all the ingredients, add 1 teaspoon of liquid at a time until you reach desired consistency.
Feel free to add in any flavorings of your choice such as almond extract, lemon extract, or orange zest to give the buttercream a unique taste.
If you want a deeper color and extra flavor, try adding 3 tablespoons of cocoa powder into the dry ingredients while sifting them together.
If you have left over buttercream, store it in an airtight container in the fridge and use within 3 days.
Let the cake cool before cutting into slices or adding any decorations! The cake may sink in if cut while still warm.
They're also great for serving as an ice cream cake - just layer them in a dish with some delicious ice cream, and you're good to go! Whether enjoyed plain or dressed up with frosting and sprinkles, the end result is always delicious!
Watch the video tutorial below from Preppy Kitchen for a step-by-step to make a beautiful Christmas tree cake with little dollops of green buttercream and a dusting of powdered sugar.
The blog post below details our top 5 picks of affordable stand mixers to help you bake your perfect Christmas tree cake. We've done all the research so you can get started right away!
For those looking for something more unique, try making these tree cakes for an extra special treat. With just some simple steps, this classic holiday dessert is sure to be a hit with family and friends! Happy baking!
Catchy Finds