Do you like cake? Do you like mandarin oranges? If you answered yes to both of those questions, then this dessert recipe is for you. Mandarin oranges are so sweet and juicy that they practically taste like sunshine.
So why not combine them with a fluffy cake to make a delicious dessert? With this easy recipe in your repertoire, you can turn any ordinary day into something special! Read on for the quick step-by-step guide to making a delicious mandarin orange cake!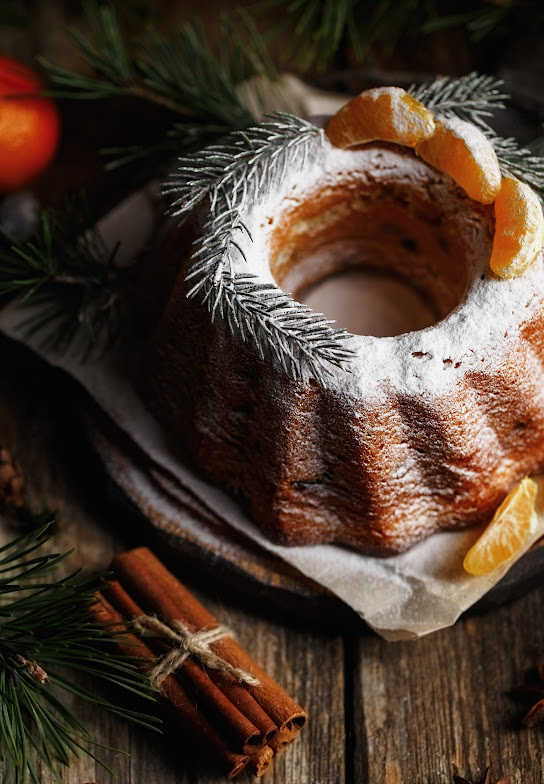 Mandarin Orange Cake Recipe
Cake Ingredients (serves 8)
2 cups all-purpose flour
2 teaspoons baking powder
1/2 teaspoon salt
1 cup room temperature butter
1 1/2 cups granulated sugar
4 eggs at room temperature
2 teaspoons vanilla extract
3/4 cup milk at room temperature
Zest 1 mandarin orange;
Freshly blended 4 mandarin oranges juice
Two tablespoons
One tablespoon of vegetable oil
11 ounces light syrup, drained
Instructions
Before you begin, set your oven to 350 F degrees.
Grease a round tube pan with butter.
In a food processor for dough, combine the flour, baking powder and salt, then set it aside.
In a small mixing bowl, cream together the butter and sugar until it is light and fluffy. Add this mix into the food processor.
Add eggs one at a time while beating well after each addition.
Then add vanilla extract until mixed in completely.
Whisk together the milk, orange juice, zest, and vegetable oil in a separate bowl using the hand mixer.
To make the batter, add the wet ingredients to the dry ingredients (the creamed butter mixture) slowly while stirring or mixing on low speed in the food processor just until combined.
Then gently add in the drained mandarins until they're evenly distributed throughout.
Finally, pour the batter into a baking dish.
Bake for 30 - 40 minutes or until a toothpick inserted in the center comes out clean, with no crumbs attached.
Let cool before cutting into squares, add whipped cream for serving as desired.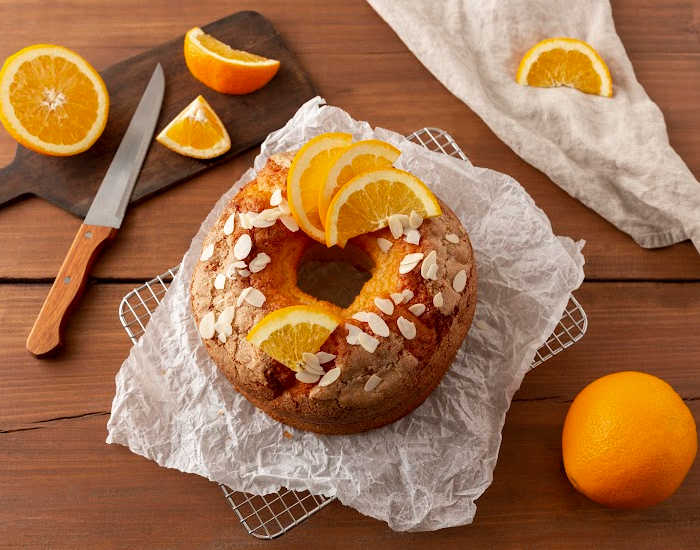 Other Variations
Mandarin Orange Cake Variations
Want to try something different? Here are some mandarin orange cake variations for you to try:
Add almond extract or a pinch of ground ginger for an extra flavor kick.
Try using coconut milk or yogurt in place of regular dairy milk.
Swap out the mandarins for lemons, clementines, satsumas or tangerines. They are all good source of vitamin C.
Sprinkle chopped almonds or walnuts over the top before baking, for a nutty crunch.
Toss in some mini chocolate chips for an extra sweet surprise.
Add pineapple chunks or pineapple juice or pineapple jam to the batter for a tropical twist.
Top with mandarin orange slices and whipped cream for decoration.
Mandarin Orange Desserts
Mandarin Orange Ice Cream
Orange Mandarin Cake Pops
Mandarin Orange Cheesecake Bars
Orange Mandarin Chia Pudding Parfait
Mandarin Orange Pie
Orange Mandarin Macarons
Mandarin Orange Tarts
Orange Mandarin Muffins
Tips & Tricks
Make sure all your ingredients are brought to room temperature before baking.
If using tinned mandarins, make sure to drain them and get rid of any excess liquid.
For an extra citrus flavor, add a teaspoon of mandarin oranges extract or oil to the batter.
To achieve a golden brown top, brush the top of the cake with melted butter before baking.
Feel free to experiment with different flours like cake flour, almond or coconut flour to give it a unique texture.
If you don't have a tube pan, use any cake pans such as an 8x8 inch baking pan or a 9x13 inch pan and adjust the baking time accordingly.
For a light and airy texture, use cake flour instead of all-purpose flour.
Store mandarin oranges cake in an airtight container at room temperature for up to 3 days. It can also be frozen for up to 3 months.
For a vegan mandarin orange cake, use plant-based alternatives like coconut oil, almond milk, and flax eggs.
There you have it - a mandarin oranges cake recipe that tastes just like sunshine! With so many variations to choose from, this recipe will be sure to satisfy your sweet tooth.
Need a food processor to help you blending mandarins juice and mix the dough? Check out the below blog post where we have done the research and picked out the 5 best food processors for dough, ready for you to bake today!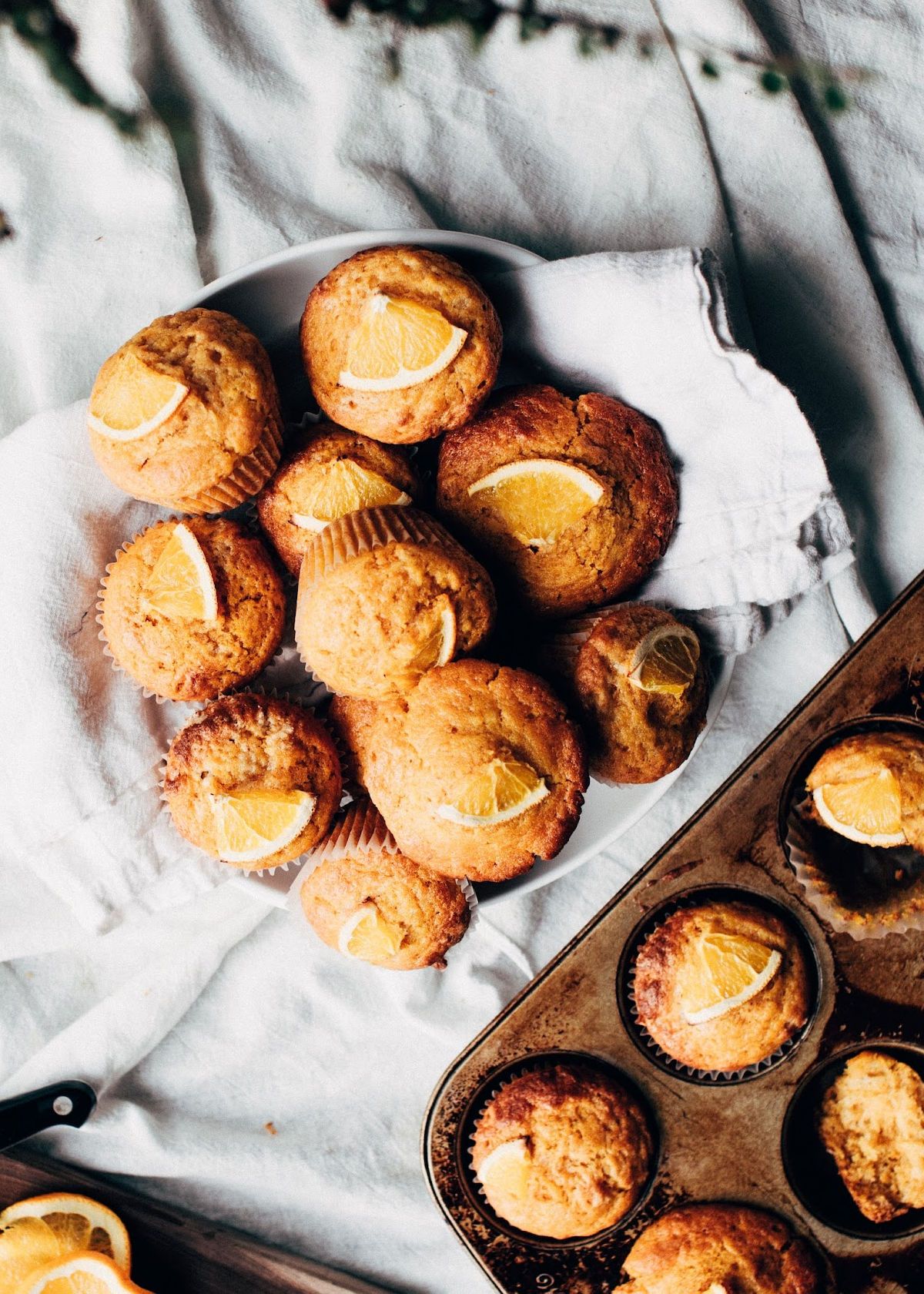 Whether it's for breakfast or dessert, there's nothing quite like biting into a piece of this delicious Mandarin Orange Cake! The combination of sweet oranges with fluffy cake is sure to please any crowd. Bon appetit!
Catchy Finds