We know raspberry and white chocolate raspberry bundt cake is one of the most delicious combinations out there! But how do we make this delectable treat that everyone will be sure to love?
We'll guide you on how to make a white chocolate raspberry bundt cake from scratch. We'll also tip you for creating the best raspberry bundt cake, as well as answer most of your common questions about a raspberry bundt cake. Keep reading and bake one!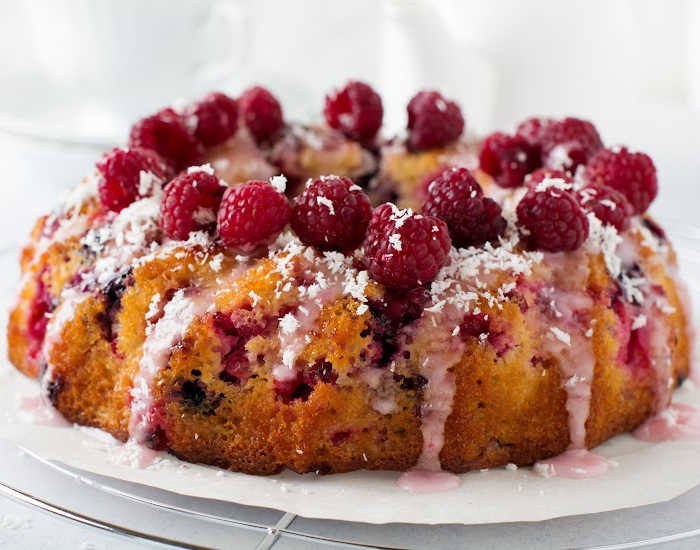 Raspberry Bundt Cake Vs. White Chocolate Raspberry Bundt Cake?
Raspberry Bundt Cake is a classic recipe, typically made with fresh raspberries in the batter and raspberry glaze on top. It is a simple yet delicious cake that can be enjoyed as a dessert or snack.
White Chocolate Raspberry Bundt Cake, however, is an upgraded version of the classic raspberry bundt cake with white chocolate chips added to the batter and cream cheese topping on top. It's even more luxurious and decadent than raspberry bundt cake!
A Sponge Cake Vs. A Bundt Cake?
A sponge cake is a light and airy cake made with beaten eggs, butter or oil, and flour. It often includes baking powder or baking soda for extra lift. A bundt cake is heavier and dense than a sponge cake as it contains less egg but more fat like butter or cream cheese. The bundt pan also creates a unique shape, which adds to the flavor and texture of the cake.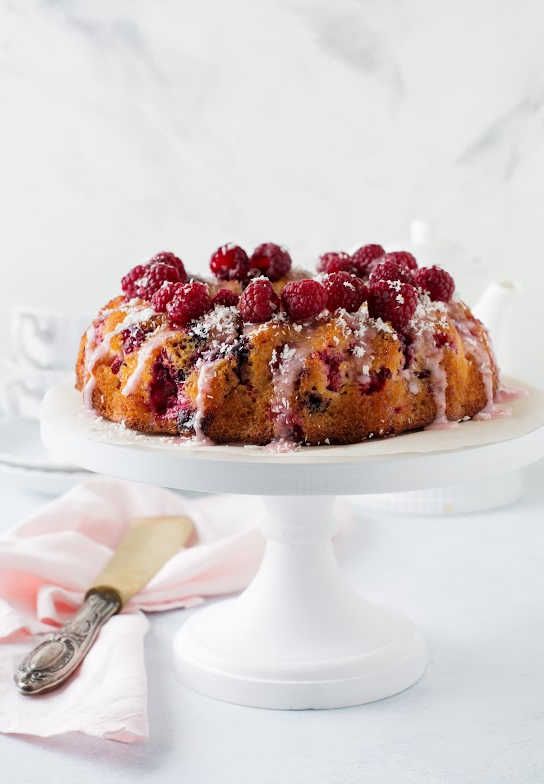 White Chocolate Raspberry Bundt Cake Recipe
For The Cake:
15.5 oz (435 g) cake mix flour
4.0 oz (110 g) instant vanilla powder for pudding
3/4 cup (180 ml) sour cream
4 eggs, at room temperature
3 tablespoons (45 ml) heavy cream
1/2 cup (120 ml) whole milk
1/2 cup (120 ml) olive oil (or any vegetable oil)
1 teaspoon (5 ml) vanilla extract
1 cup (150 g) white chocolate chips, chopped into small pieces
1 cup (150 g) fresh raspberries, washed and chopped in half
For The Cream Cheese Topping: (Option 1)
16 oz (450 g) cream cheese, softened to room temperature
1/2 cup (115 g) unsalted butter, softened to room temperature
3 1/2 cups (420 g) powdered or icing sugar, sifted
2 teaspoons of pure vanilla extract
4 oz (120 g) white cooking chocolate, melted and cooled slightly
For The Raspberries Sauce & Sugar Powder: (Option 2)
If you're not into cream cheese, this is a great alternative.
1/2 cup (85 g) fresh or frozen raspberries, mashed with a fork or pureed
2 tablespoons of white sugar
1/4 teaspoon cream of tartar
3 tablespoons cornstarch
1 teaspoon of raspberry extract
How To Make A White Chocolate Raspberry Bundt Cake
Preheat the oven - to 350°F (175°C) and lightly grease a 12-cup bundt pan.
In a stand mixer, whisk together the cake mix flour, instant vanilla powder, sour cream, eggs, heavy cream, whole milk, olive oil, and vanilla extract until you get a smooth consistency.
Fold the white chocolate chips and raspberry pieces into the batter until they are evenly distributed.
Pour the batter into the prepared pan and bake for 45 or 50 minutes, until a toothpick inserted into the center coming out non-stick and clean.
Allow to cool completely in the pan for 30-45 minutes before transferring it to a plate or cake stand.
If using cream cheese topping (Opt.1): Beat and mix the cream cheese and butter in a medium bowl until light and fluffy. Slowly add in the sugar powder until combined. Add in vanilla extract and mix again until incorporated.
Spread cream cheese topping over the raspberry bundt cake, and then melt white cooking chocolate in a double boiler on low heat, stirring constantly. Drizzle melted white chocolate over the raspberry bundt cake before allowing it to cool.
If using raspberry sauce & sugar powder (Opt.2): In a medium bowl, mix raspberry puree, white sugar, and cream of tartar until homogeneous. Then add in cornstarch and raspberry extract and mix well until combined.
Spread raspberry sauce over the raspberry bundt cake before sprinkling on the raspberry sugar powder.
Allow the raspberry bundt cake to cool in the fridge for about 3 hours before serving. Enjoy!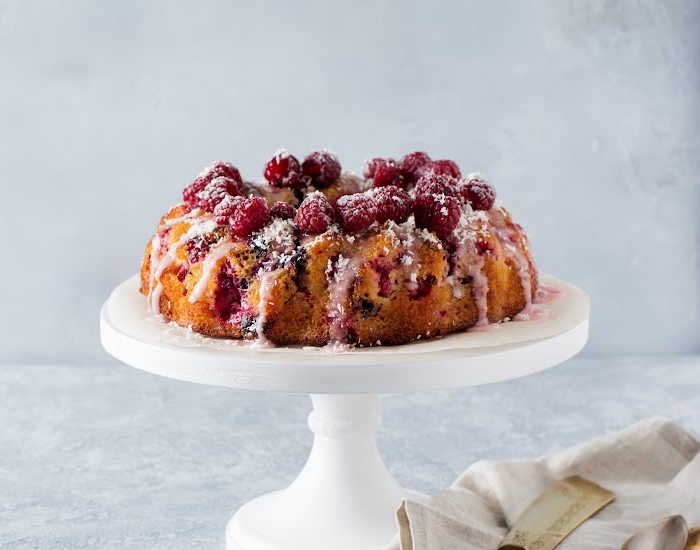 Does The White Chocolate Raspberry Bundt Cake Have Nuts?
White chocolate raspberry bundt cake does not typically have any nuts. However, if you'd like to add some crunch to the cake, you can use crushed almonds or walnuts in the raspberry sauce or cream cheese topping.
What Are Other Alternative Fruits For The Batter Or The Toppings?
If you're looking for other alternatives to raspberry, you could use strawberries or blueberries in the batter. Or perhaps try pineapple pieces to give it a tropical twist! For toppings, pomegranate arils would be a great addition to add some color and sweetness.
Tips & Tricks
For extra raspberry flavor, you can add raspberry extract to the cake batter and cream cheese topping.
If you do not have white chocolate chips, you can use dark or semi-sweet chocolate chips instead.
For the raspberry sauce and sugar powder topping, be sure to cool the raspberry puree before adding it to the raspberry sugar powder to avoid dissolving it.
If you want a creamier raspberry bundt cake, feel free to add more cream cheese topping or raspberry sauce & sugar powder.
For vegans or vegetarians, you can substitute eggs with flaxseed meals and dairy products with non-dairy alternatives.
Store any leftovers in an airtight container in the fridge for up to 5 days.
For a festive look, sprinkle some raspberry sugar powder and coconut flakes over the raspberry bundt cake before serving.
Need a stand mixer to bake your bundt cake? Check out our below blog post for the best stand mixers on the market today!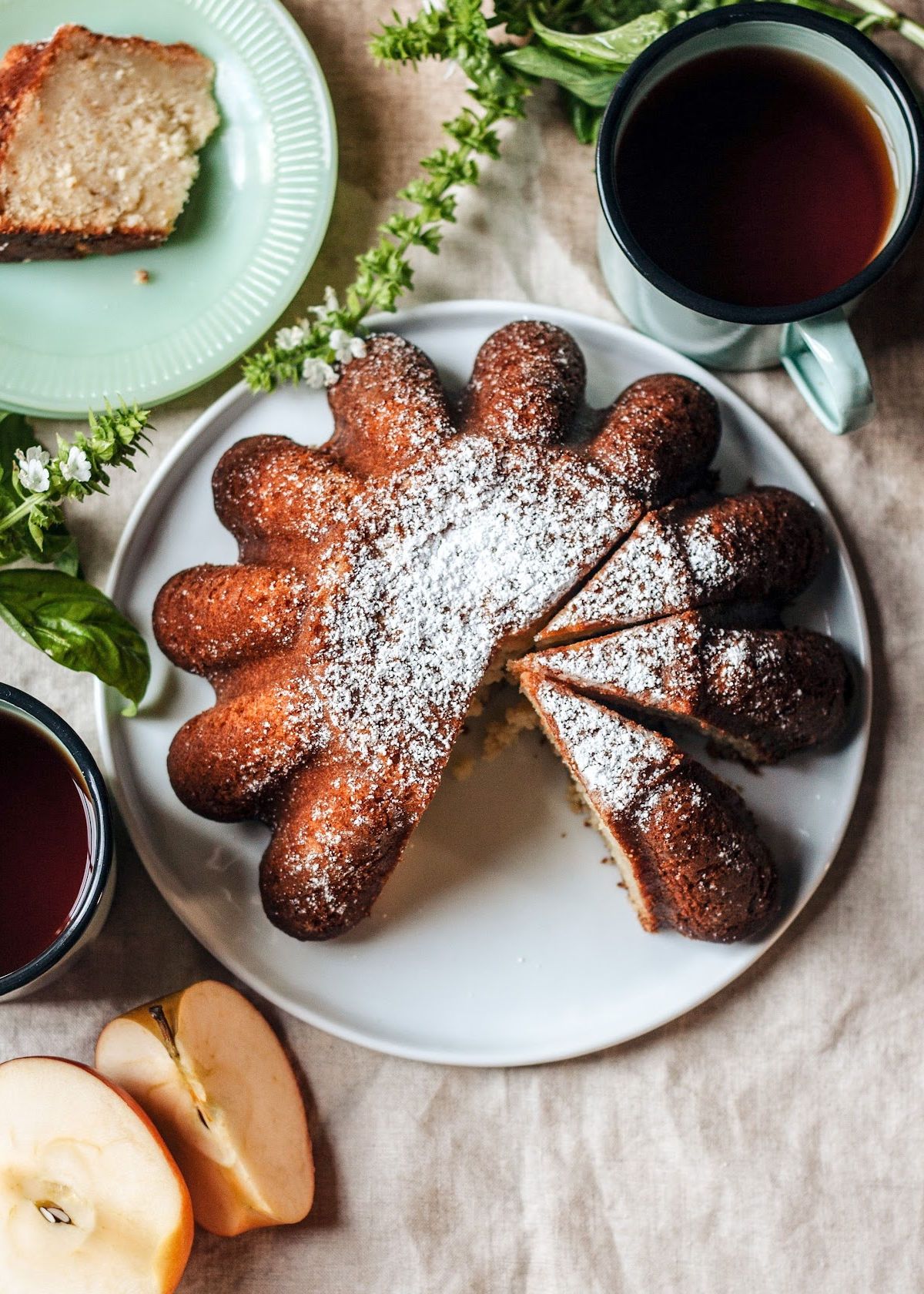 With a few simple tips and tricks, you can make the perfect raspberry bundt cake that will impress your guests. So wait no longer, and get baking! Enjoy your raspberry and white chocolate raspberry bundt cake!
Happy baking!
Catchy Finds