Chicken thighs are delicious. But let's be honest, sometimes they can be a bit dry. That's why I'd like to share with you my secret to making the crispiest, juiciest chicken thighs you've ever tasted. This easy-to-follow recipe is guaranteed to become a new weeknight staple in your home. So let's get started!
Ingredients
1 package of chicken thighs (bone-in or boneless, your choice!)
1 cup of all-purpose flour
2 tablespoons of paprika
1 tablespoon of garlic powder
1 teaspoon of salt
1/2 teaspoon of black pepper
1/4 cup of olive oil
1/2 cup of butter
1/2 cup of your favorite hot sauce
Step-By-Step How
1. Preheat your oven to 425 degrees Fahrenheit.
2. In a large bowl, combine the flour, paprika, garlic powder, salt, and pepper.
3. Place the chicken thighs in the bowl and coat evenly with the flour mixture.
4. In a large skillet over medium-high heat, heat the olive oil and butter.
5. Once the butter has melted, add the chicken to the skillet and cook for about 3 minutes per side, or until golden brown and crispy.
6. Remove the chicken from the skillet and place in a baking dish.
7. Pour the hot sauce over the chicken and bake for 10-15 minutes, or until the chicken is cooked through.
8. Serve immediately and enjoy!
Watch the tutorial from Downshiftology below for more tips and inspiration.
If you're searching for the finest skillet or baking pan to cook chicken, check out our blog post below. We've done the legwork and hand-picked the top tool, making it easy for you to prepare without spending time comparing one against another.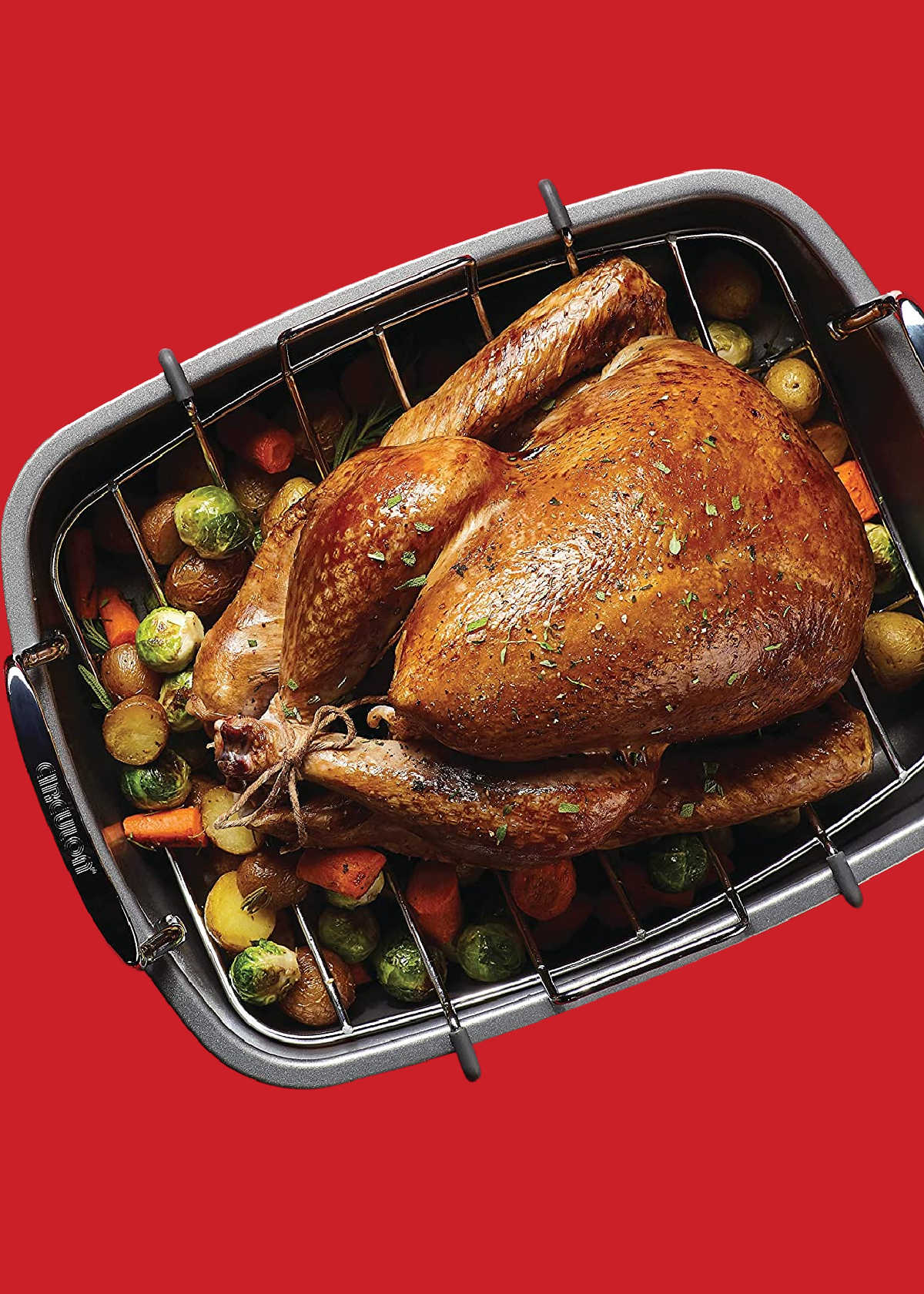 Happy cooking!
Catchy Finds