There are few things in life more delicious than a juicy, tender piece of baked breaded chicken. But how do you make sure your chicken comes out perfectly every time? Here's a step-by-step guide to make sure your chicken is always cooked to perfection.
Baked Breaded Chicken Recipe
Ingredients
A pound chicken breasts (about 2-3 chicken breasts)
1 cup all-purpose flour
2 eggs
1 cup bread crumbs
Salt, pepper, garlic powder, dried basil, and other seasonings (optional)
Step-By-Step Guide
1. Preheat oven to 375 degrees. No matter what type of chicken you're making, you always want to start with a preheated oven. This will help ensure that your chicken cooks evenly throughout.
2. Prepare your breading station. In one bowl, combine your dry ingredients (flour, salt, pepper, garlic powder, dried basil, etc.), and in another bowl whisk together your eggs. You'll want to have these two bowls set up before you start breading your chicken so that the process is as smooth as possible.
3. Start breading! Dip each chicken breast in the flour mixture, making sure to coat evenly, then dip in the eggs, and finally coat in the bread crumbs. As you're breading each chicken breast, place it on a baking sheet lined with parchment paper or foil.
4. Bake for 25-30 minutes, or until the internal temperature of the chicken reaches 165 degrees Fahrenheit. And that's it! Enjoy your deliciously baked breaded chicken!
With these easy tips, you'll be able to make perfect baked breaded chicken every time! So preheat your oven and get cooking!
Don't be hesitant to tinker with a variety of herbs and spices until you discover one you like. Feel free to utilize whatever veggies you have on hand; there's no end to what you can do! ‌‌
If you're looking for a chicken roasting pan, check out the article below. We've evaluated 5 top baking pans for chicken so that you don't have to spend time researching! Now go forth and roast chickens like an expert, your family will appreciate it!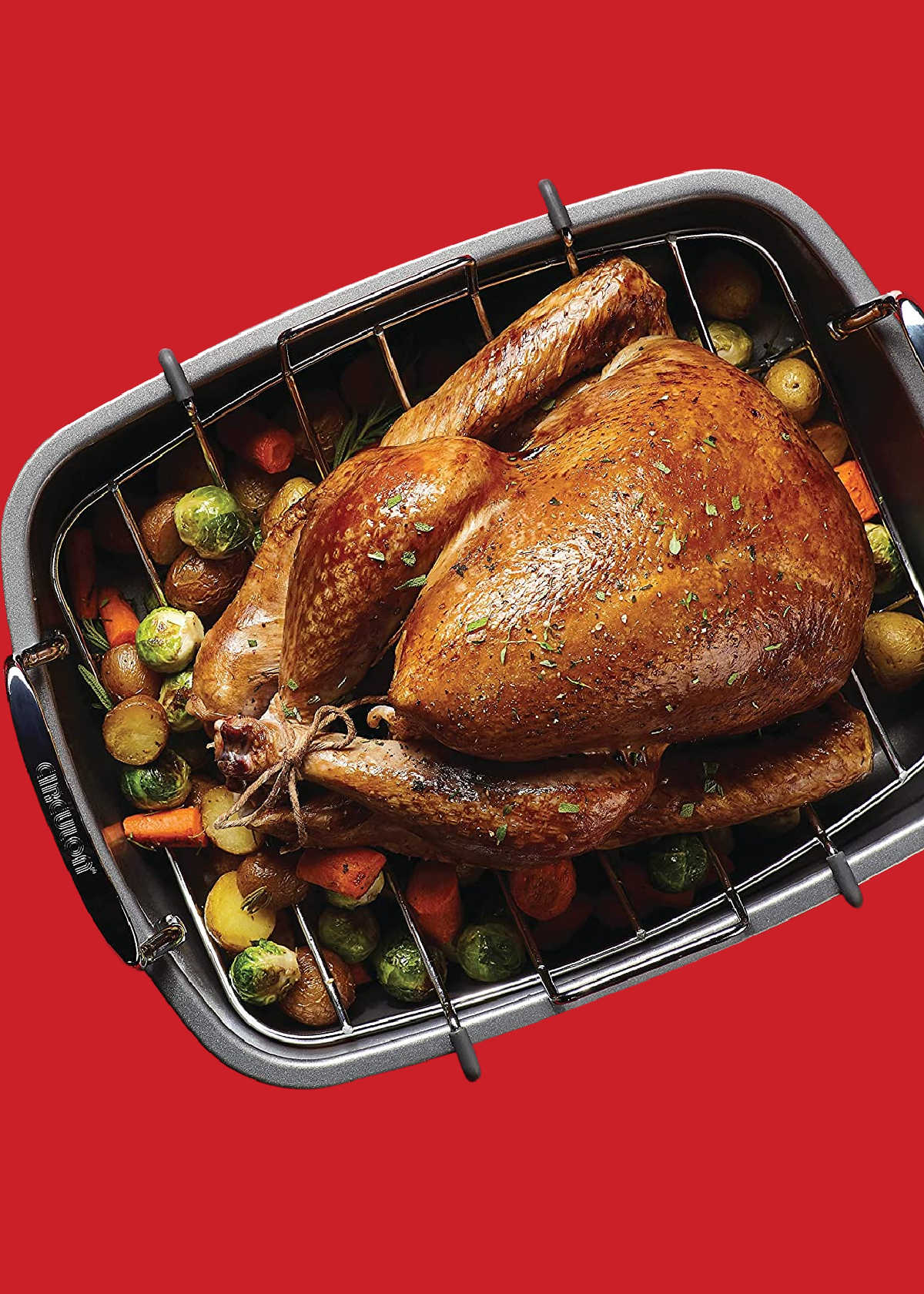 Happy baking!
Catchy Finds