Are you looking to detox and rid your body of toxins? Incorporating detoxifying foods like these detox salads into your diet regularly is an excellent way to improve digestion, detoxify your body, and reduce inflammation.
This detox salad is packed with detoxifying ingredients that will help your body cleanse and purge any harmful toxins. Here's a detox salad recipe that's sure to please even the pickiest of eaters!
10 Signs Your Body Needs A Detox
Tiredness
Poor digestion
Low energy levels
Weight gain
Skin breakouts
Irregular bowel movements
Bad breath
Anxiety and depression
Poor concentration
Lack of motivation
What Is A Detox Salad?
Detox salads are a great way to detoxify the body and promote good health. They contain detoxifying ingredients that help to flush out toxins, improve digestion, and reduce inflammation in the body.
They also include multiple vitamins, minerals, and detoxifying compounds. Eating a detox salad a few times a week can help to support your body's detoxification pathways.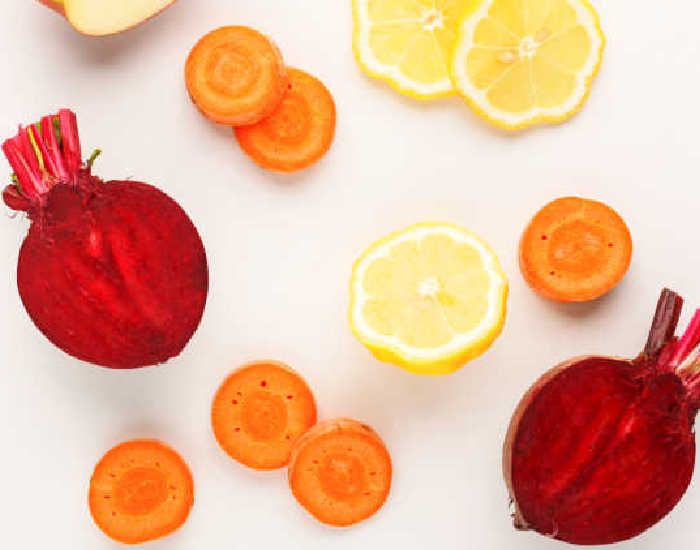 What Vegetables Are Good For Detox?
Vegetables like beets, carrots, broccoli, kale, fennel, spinach, asparagus, and cabbage are all detoxifying superstars. They contain detoxifying compounds like vitamins C and E as well as antioxidants. Eating detoxifying vegetables helps to support the body's natural detoxification process.
What Fruit Is Best For Detox?
Fruits like lemons, limes, grapefruit, oranges, pomegranate, and apples are all detoxifying powerhouses. They contain lots of vitamins and minerals that help detoxify the body naturally. Berries are also a great detox food because they are high in antioxidants which help to combat inflammation and flush toxins from the body.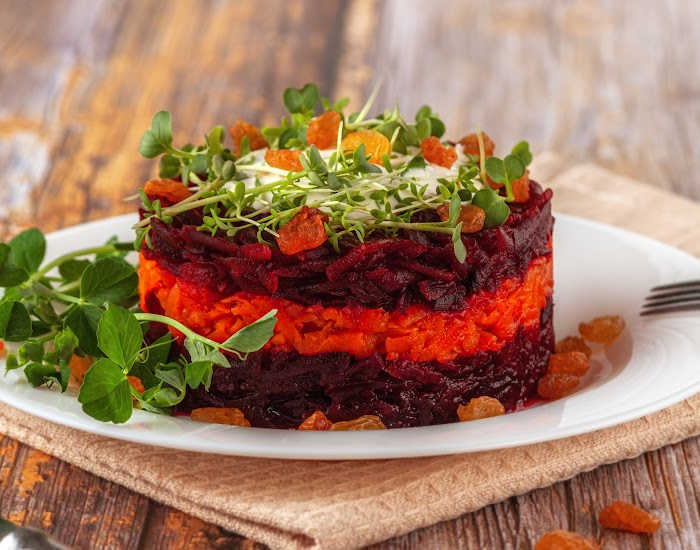 How To Make A Detox Salad
Making your own detox salad is simple and easy! Start by washing the vegetables and then chopping them into bite-sized pieces.
Ingredients
1 beet, peeled and grated
1 carrot, peeled and grated
1 handful of microgreens
1 tablespoon of raisins
1 tablespoon of apple cider vinegar
1 tablespoon of olive oil
Salt and pepper to taste
Directions
In a large bowl, mix together the grated beets and carrots.
Add in the raisins and mix together until everything is evenly distributed.
Drizzle the apple cider vinegar and olive oil over the salad mixture, stirring to combine everything.
Add salt and pepper to taste, and adjust the seasonings as needed.
Garnish with some microgreens on top of the salad.
Serve immediately, or refrigerate for later use.
What Does A Detox Salad Do?
Benefits: This detox salad is full of vitamins, minerals, and antioxidants that help detoxify the body. Beets are especially high in folate (vitamin B9), which helps the body detox from heavy metals, and carrots are rich in beta carotene, another detoxifying agent.
Microgreens are packed with fiber and minerals that can support detox pathways in the body. And finally, raisins add a sweet and chewy texture to this detox salad - with no added sugars!
What Foods To Avoid While Detoxing?
It's important to avoid processed and sugary foods while detoxing, as these can slow down the detox process. It's also best to limit or avoid caffeine, alcohol, and artificial sweeteners during a detox. Stick to eating whole foods like fruits, vegetables, nuts, and seeds for optimal detoxification results.
How Do You Detox Your Body Completely?
A detox is a great way to cleanse and detoxify the body. A complete detox involves removing toxins from the body and restoring balance by focusing on whole, nutrient-dense foods. A detox should also include plenty of water and exercise to help flush out toxins and promote a healthy lifestyle.
What Happens When You Start Detoxing?
When you start detoxing, your body begins to detoxify and eliminate toxins more quickly. You may experience a decrease in fatigue and an increase in energy.
You may also notice a decrease in cravings and an improvement in digestion. Detoxing can also improve mental clarity and help you to better manage stress.
How Long Does Your Body Need To Detox?
The detox process can take anywhere from a few days to several weeks, depending on the detox plan you are following. It's important to take it slow and listen to your body, as detoxifying can be hard on the body. Take time to rest and drink plenty of water during a detox.
Check out ActualRatings blog post for tips on How to Achieve a Full Body Detox in 10 Days.
---
Tips & Tricks
This detox salad can easily be made vegan and gluten-free by omitting the raisins.
Feel free to play around with different detox-friendly ingredients, such as cucumbers, tomatoes, spinach, kale, and quinoa.
You can use different fruits in your detox salad to mix things up. Try adding some chopped apples, berries, or kiwi to the mix.
It's always best to enjoy detox salads within a few hours of making them so that they stay fresh and flavorful!
Add Greek yogurt for a creamier texture or nuts for some extra crunch.
Add lemon or orange juice for a tangy twist.
For more protein and fiber, you can also add nuts or seeds like pumpkin or sunflower. Get creative and have fun!
If you need a food processor to make your detox salad easier, consider investing in one. This will save you time and energy, allowing you to whip up detox salads quickly and easily!
We've done the legwork for you and picked 5 best affordable food processors under $100 in the blog post below. Check it out and pick one. Finally, don't forget to enjoy the detoxifying benefits of this delicious detox salad!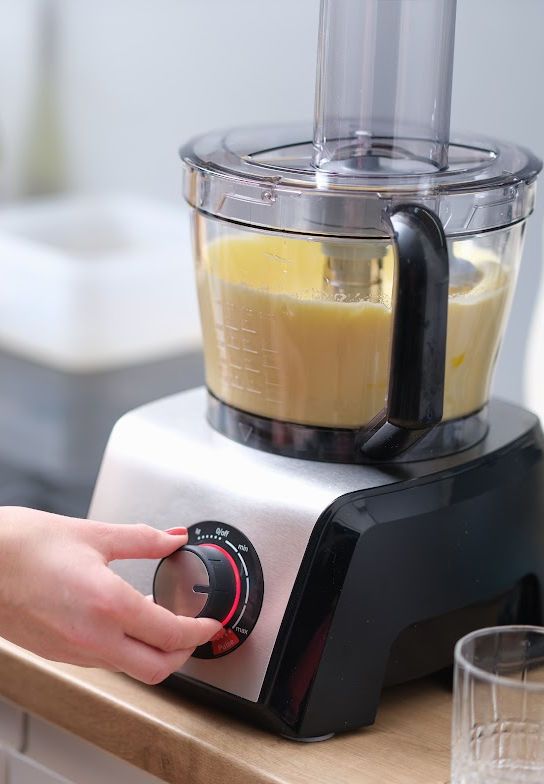 So there you have it, a detox salad that is sure to be a hit with the whole family! Happy detoxing!
Catchy Finds