Looking to try something different? Switch up your coffee routine can be a fun way to excite your taste buds and explore different flavors. This espresso tonic drink is a great way to start.
This refreshing beverage will give your taste buds and your Instagram feed a thrill. Grab your ingredients, and give them a go. Cheers to a refreshing caffeine fix!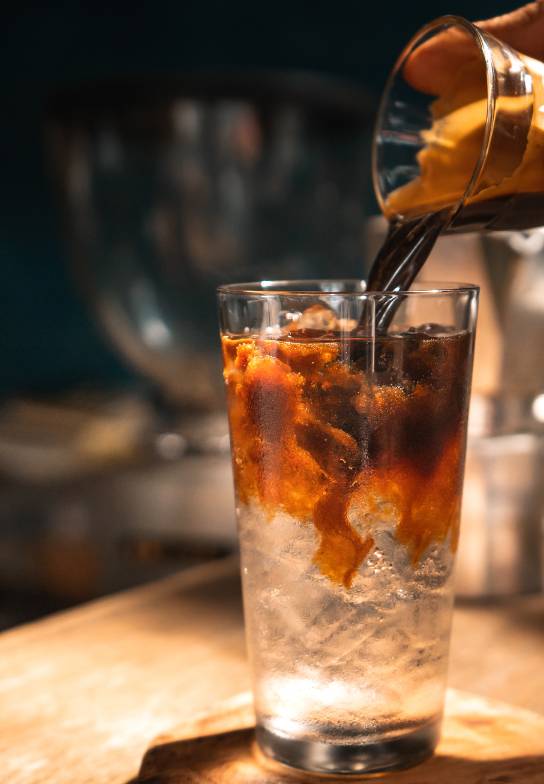 Espresso Tonic Recipe
Ingredients
This recipe is surprisingly simple but incredibly delicious.
2 shots of espresso
3/4 cup of tonic water
Ice
1 tablespoon of simple syrup
1 tablespoon of lemon juice
A slice of lemon
Instructions
Grab your favorite espresso machine and brew a double shot of espresso in a shot glass or measuring cup.
Fill a tall glass with ice.
Pour in your favorite tonic water and simple syrup.
Next, pour your shot of espresso over the ice and tonic water.
Let the espresso settle for 30 seconds to create layers of color.
Squeeze in some fresh lemon juice and add a lemon wedge for garnish.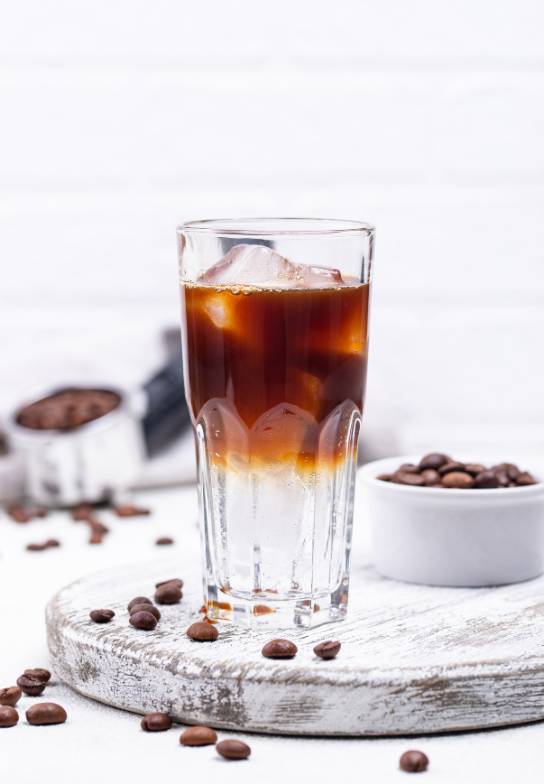 Espresso Tonic FAQs
What is an espresso tonic?
This coffee-based beverage is a light and refreshing way to cool off from the summer heat. The tonic water provides a hint of sweetness that pairs perfectly with the bold espresso flavor. Not only does it look great, but this drink is sure to impress your friends with its uniqueness!
The espresso tonic is a modern twist on an old favorite. It was first served in the 1980s at Italian cafés as part of their summer drink menu, and has since become a popular choice for coffee lovers around the world.
What are other names for espresso tonic?
Espresso tonic is also known by many other names like "sparkling espresso", "coffee soda", "espresso tonica", "kaffe tonic" or "caffe fizz". It is also commonly referred to as an "espresso soda", "espressoda", "coffee tonic."
No matter what you call it, this creamy espresso-infused beverage will make any summer day instantly better!
What kind of soda or tonic water to use for espresso tonic?
It is best to use good quality tonic water with low sugar content for this recipe. A light and refreshing soda like lemon-lime or club soda will also work. If you prefer a sweeter flavor, you can use flavored tonic water such as grapefruit or lime.
For an added twist, you can also use flavored espresso for your espresso tonic. A hazelnut or caramel flavor will complement the light and refreshing tonic water.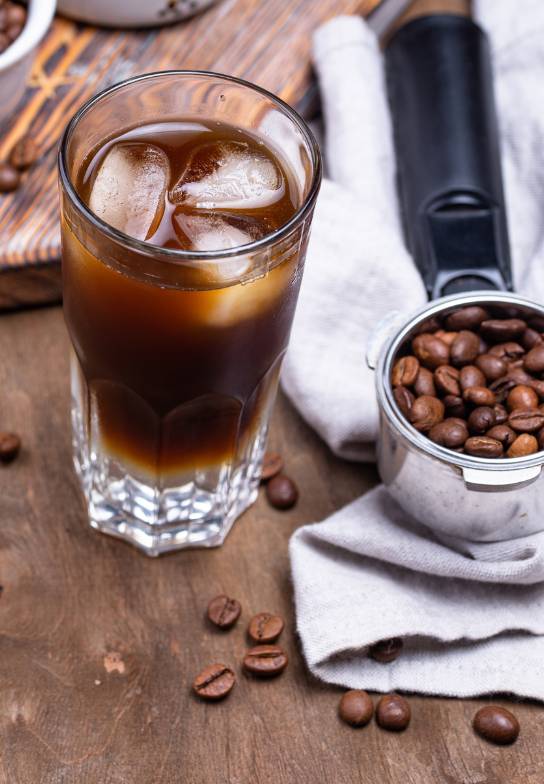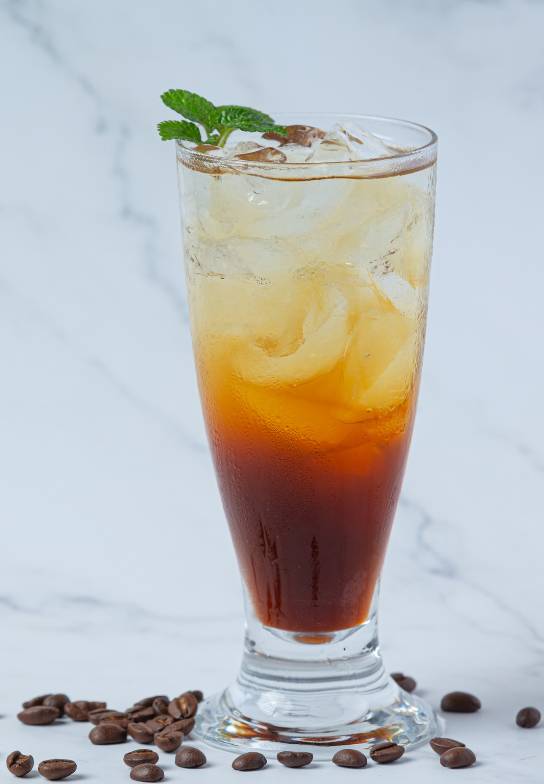 Tips & Tricks
Now the fun part, with endless possibilities for flavored syrups and add-ins, you can make it to your liking every time.
Add some flavored syrup or bitters. This step depends on your taste preferences, try out a classic vanilla syrup or experiment with some unique flavors, like lavender or rose.
If you want to add a bit of flare, try topping it off with whipped cream or a garnish of finely grated dark chocolate.
If you're feeling adventurous, try adding a shot of flavored syrup or swap out the tonic water for sparkling water. The result is a crisp, bubbly, and simply divine and unique flavor.
For a boozy coffee soda, try adding a shot of your favorite spirit, such as whisky or rum. This recipe is also great to serve alongside brunch or as an afternoon pick-me-up.
Jazz it up with some vodka or gin for a fun and boozy summer drink. But of course, sip responsibly, folks.
And there you have it, folks, a simple yet refreshing espresso tonic recipe to add to your coffee arsenal. It's a fantastic drink to treat yourself to something special.
Need an affordable espresso machine? Check out the top picks of best espresso machines under 100 USD below!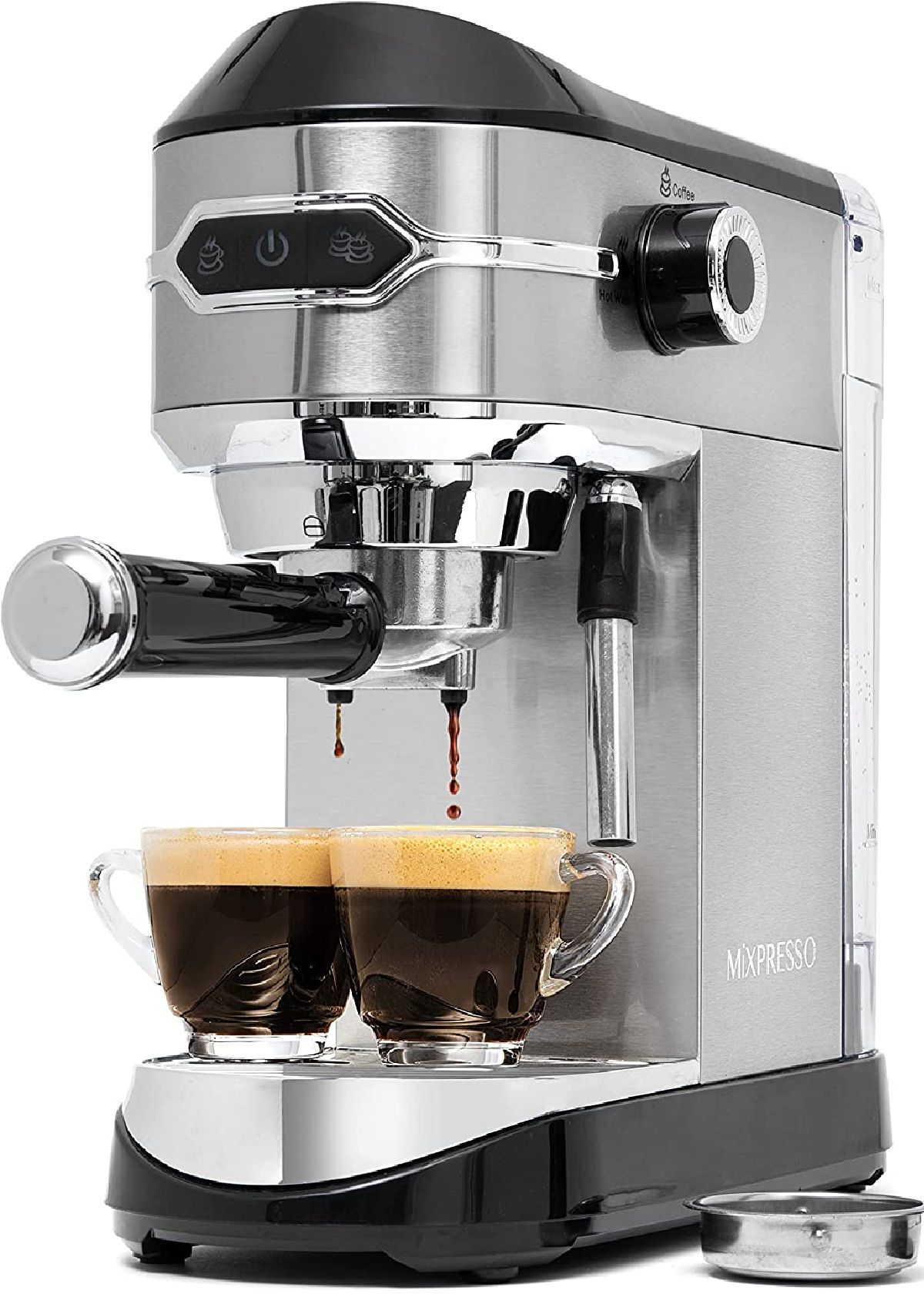 Now, sit back and sip away at your perfectly crafted espresso tonic. This drink packs a punch and is sure to keep you energized throughout the day.
It's perfect for your summer adventures, whether you're taking a stroll by the beach, heading to a music festival, or simply lounging in your backyard. Happy sipping!
Catchy Finds