The summer days can be long and hot, keep your cool and beat the heat with a delicious iced coffee recipe. These five delectable recipes are for iced coffee-lovers everywhere!
From traditional strong Vietnamese iced coffee to Japanese cold coffee, or something a little more decadent like caramel iced coffee, here are 5 recipes that will help you enjoy the summer in style.
---
Vietnamese Iced Coffee
This classic Southeast Asian treat is simple to make and oh-so-refreshing.
Start by brewing strong espresso coffee with a coffee filter.
Add sweetened condensed milk. (either at the bottom of the cup before brewing or on top after brewing)
Then, pour the mixture over ice, stir, and enjoy!
For an added twist, try adding coconut milk, or sweetened almond milk, or cashew milk.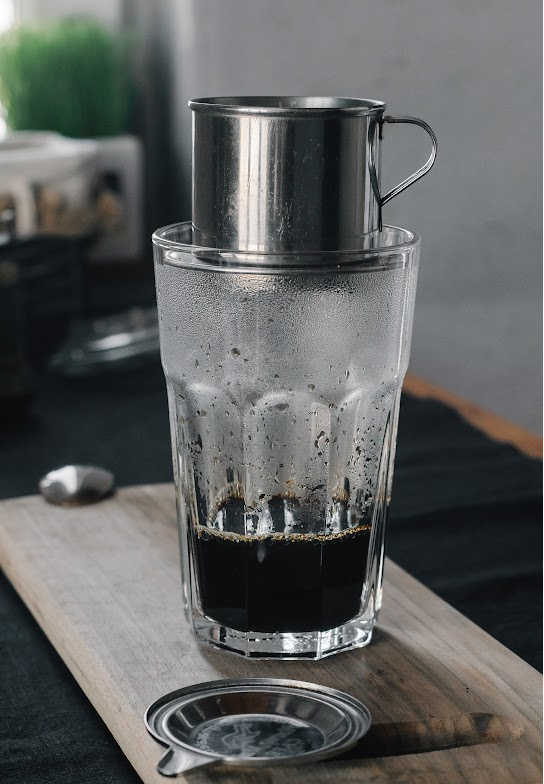 ---
Japanese Iced Coffee
Another Asian favorite, Japanese iced coffee is made by pouring cold brew coffee over ice cubes in a tall glass.
Start by brewing strong cold brew pour-over coffee.
Add sugar or condensed milk to taste (or both!) before serving.
Then, add ice and top off with oat milk or coconut milk.
For an added twist, top with some whipped cream and grated nutmeg. Yum!
---
Caramel Iced Coffee
For all the caramel lovers out there, this recipe will make your taste buds dance!
Start by brewing strong espresso with caramel syrup and cream.
Top it off with half-and-half or heavy cream and stir until blended.
Then, pour over ice and top off with whipped cream and more caramel syrup.
Alternatively, top it off with chocolate shavings for a truly decadent treat! Heaven in a glass!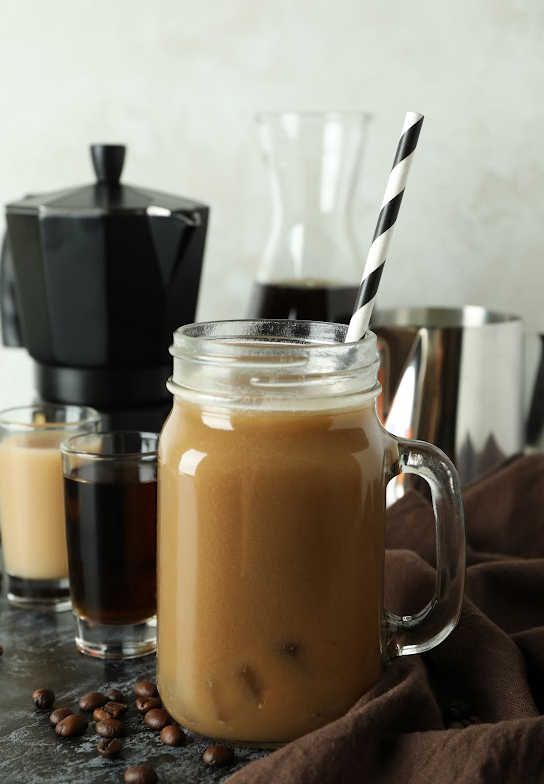 ---
Mocha Iced Coffee
Rich, creamy mocha iced coffee is sure to hit the spot on hot summer days!
Begin by whisking together equal parts of strongly brewed espresso, cocoa powder (or dark chocolate syrup), sugar, and milk in a bowl until smooth.
Then pour this mixture over ice cubes in a large cup
Top off with additional milk for desired consistency.
Sprinkle some shaved chocolate on top for extra indulgence. Enjoy!
For an extra indulgent treat, top off with whipped cream and chocolate shavings. Yum!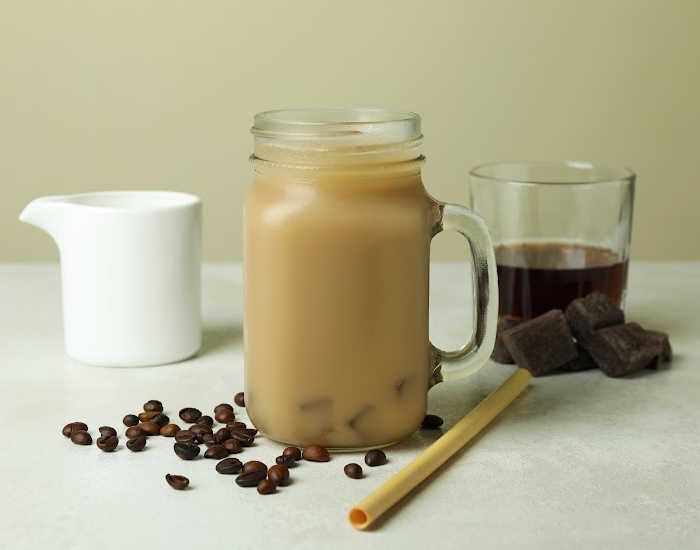 ---
Vanilla Iced Coffee
Want something sweet but still light? This recipe is for vanilla lovers to rejoice!
Start by brewing strong espresso or black drip coffee with vanilla syrup and half-and-half cream.
Pour over ice cubes and enjoy!
For an added touch of sweetness, top off with more vanilla syrup or honey.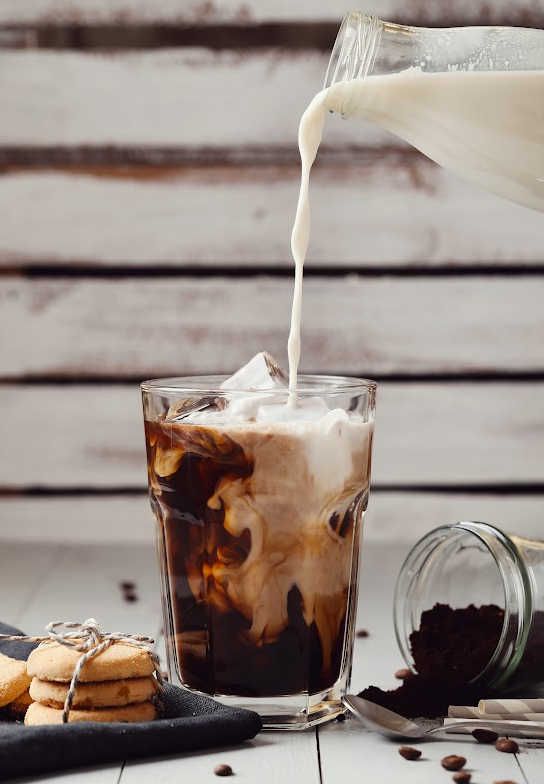 ---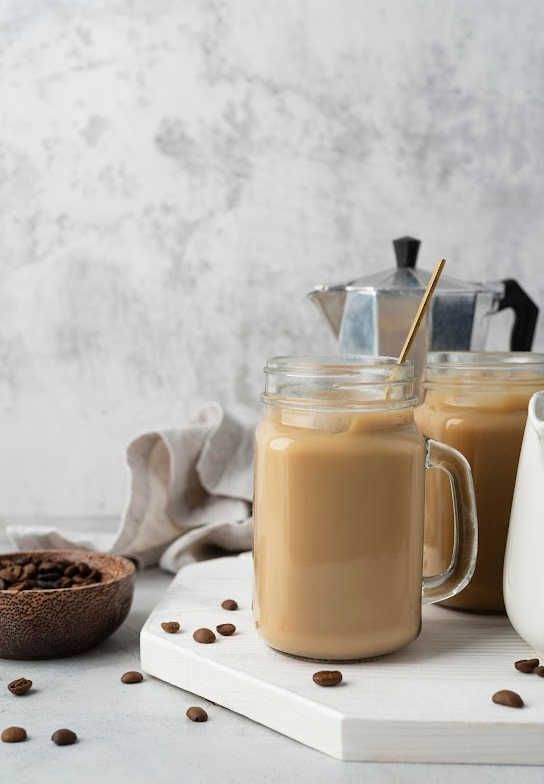 ---
Iced Coffee FAQs
Here are some commonly asked questions and answers about how to make iced coffee. Read on.
Can you make iced coffee with hot coffee?
Yes! You can use hot brewed coffee to make iced coffee. Just make sure to let it cool a bit before pouring over the ice cubes. Add sweeteners or syrups of your choice and enjoy!
Can any coffee be used for iced coffee?
Yes! You can use any type of coffee, including espresso, cold brew, or drip. However, we recommend using a darker roast for iced coffee as it won't get too bitter when cooled down. For extra flavor, you can also add syrups, creamers, and other mix-ins for a delicious twist!
How do you make iced coffee fast?
If you're in a hurry, the quickest way to make iced coffee is by using cold brew concentrate. Simply mix 2 parts cold-brew concentrate with 1 part water and 1 part milk, pour over ice, and enjoy! You can also add syrups or creamers for extra flavor. Happy sipping!
Does putting coffee in the fridge make it cold brew?
No, putting coffee in the fridge does not make it cold brew. Cold brew is made by steeping coarsely ground coffee beans in cold water for 12-18 hours.
This process results in a smoother, less acidic beverage than regular brewed coffee. To make iced coffee with cold brew, mix cold brew concentrate with milk and water before pouring over ice. Enjoy!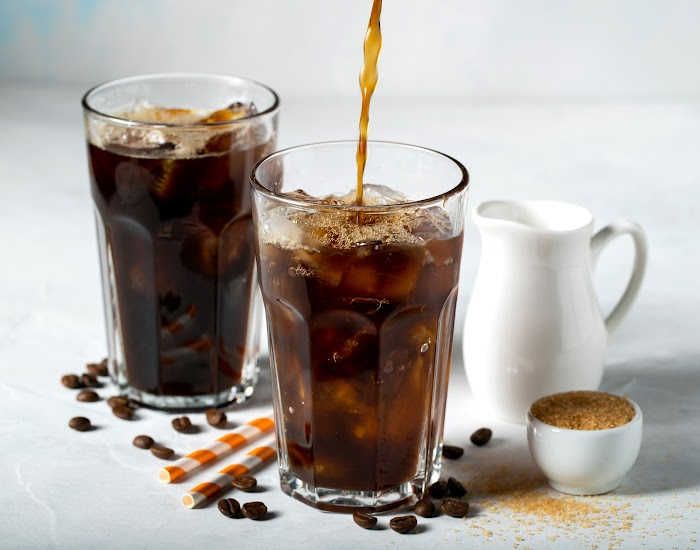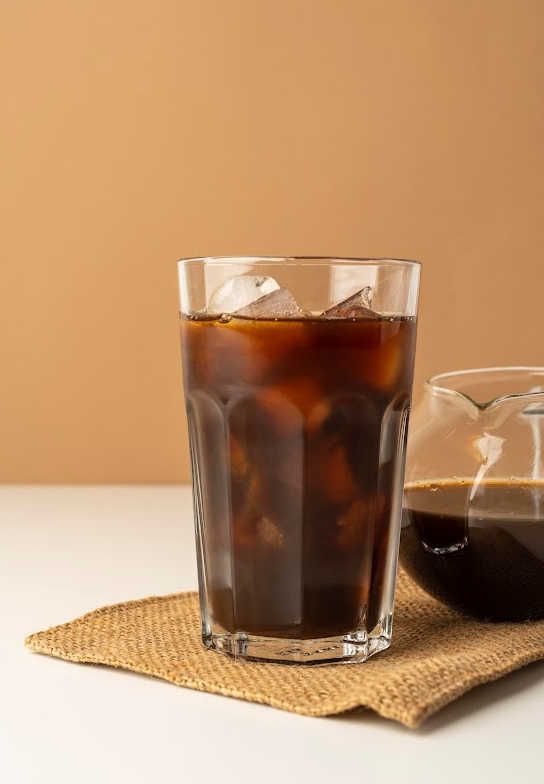 Tips & Tricks
For an added kick, add a shot of espresso to your iced coffee.
Use flavored syrups and creamers for extra sweetness and creativity.
Add a scoop of ice cream for an ultra-indulgent dessert!
For a healthier version, use almond milk or coconut milk instead of regular milk.
Try making an iced latte with steamed milk and espresso for a creamy treat.
Make a large batch of cold brew ahead of time and store it in the fridge for a quick pick-me-up any time.
Add a splash of orange or other citrus juice for an unexpected twist.
Now you know how to make five different types of delicious iced coffees at home—no barista required!
Need an espresso machine under 500 USD or a manual coffee maker such as a coffee filter, a pour-over coffee maker, a moka pot for espresso? Check out our top picks in the blog post below.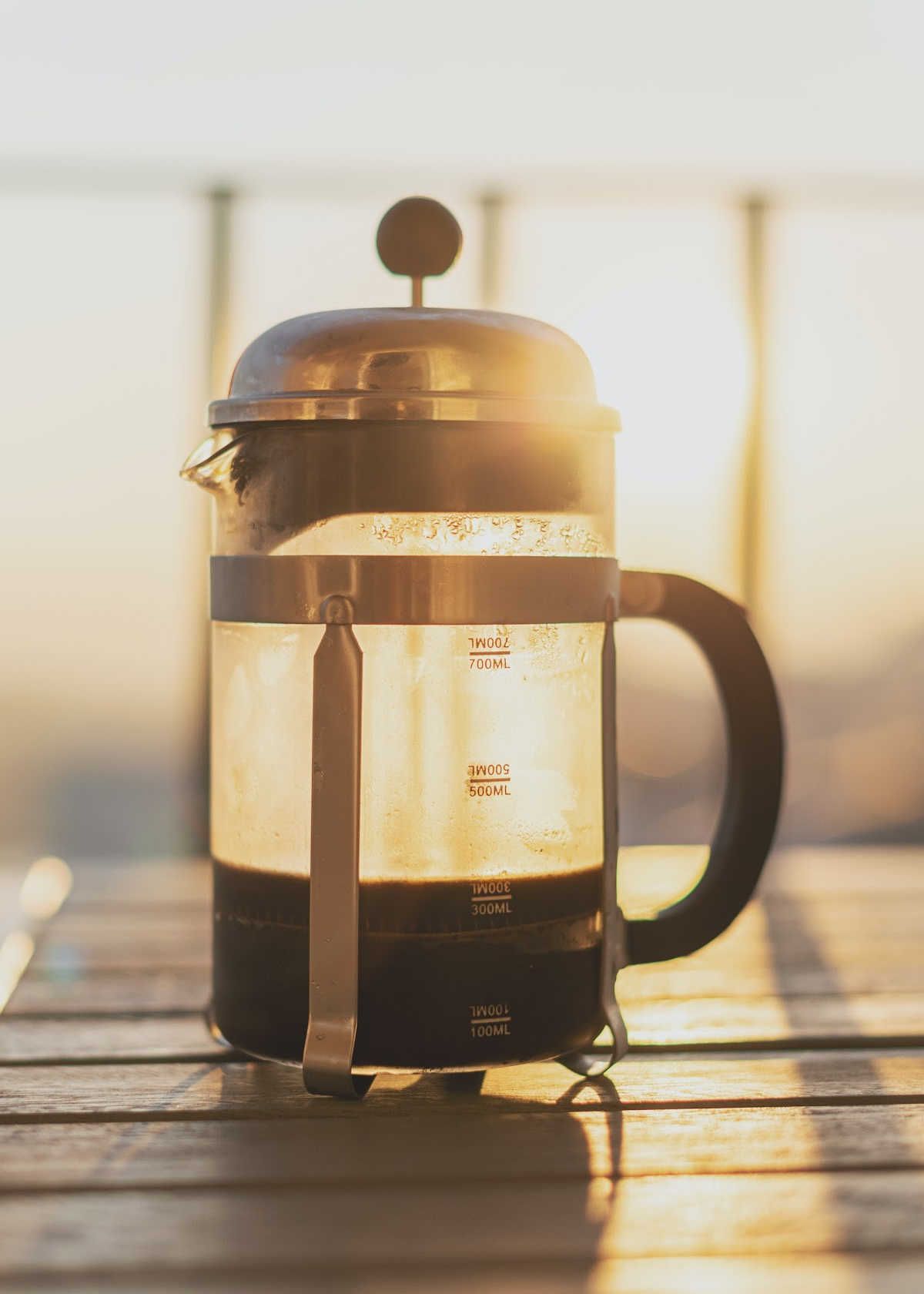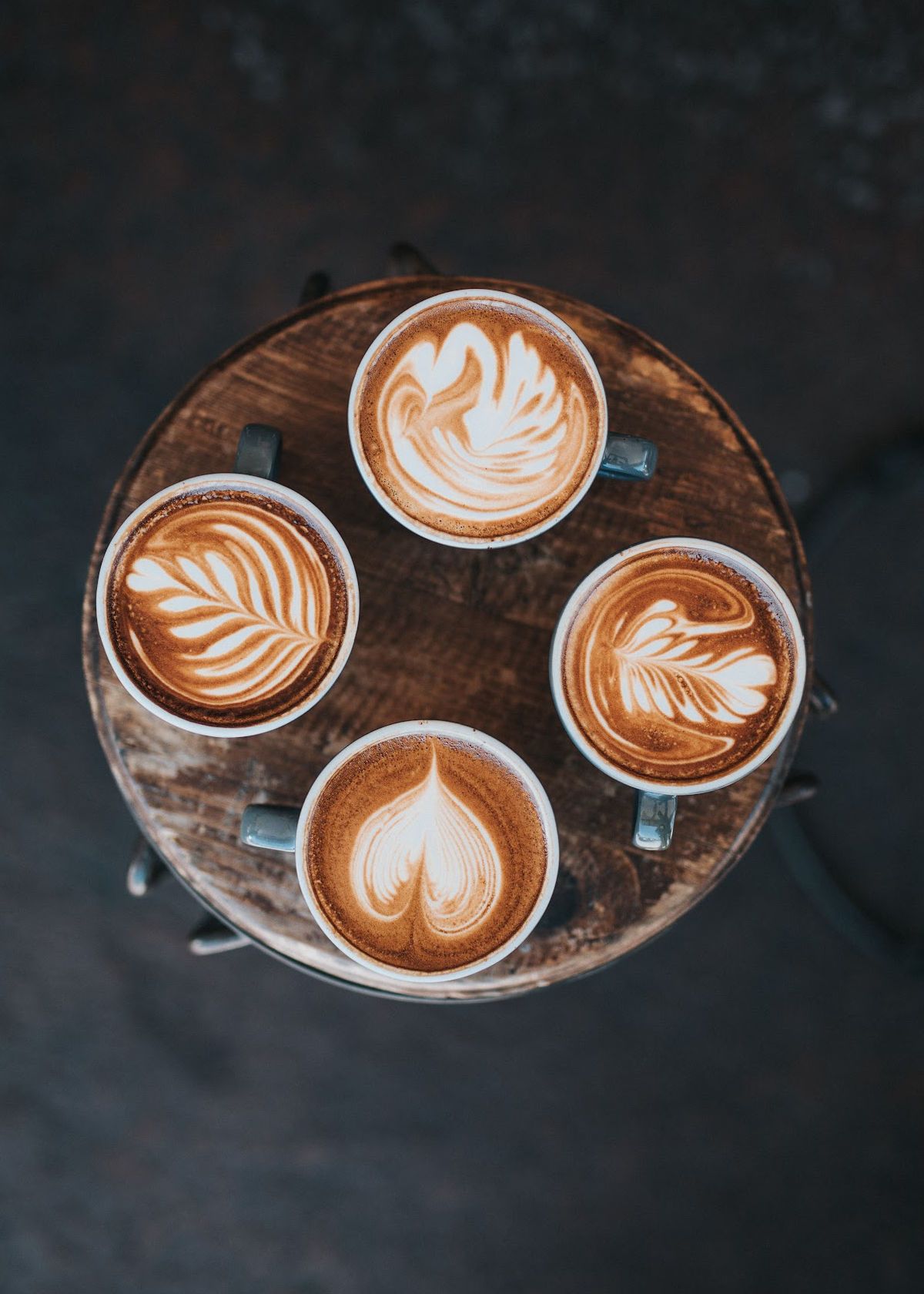 When the temperature rises, beat the heat by whipping up your favorite recipe. Enjoy these cool drinks all season long for maximum refreshment! Happy sipping!
Catchy Finds