When it comes to coffee, most of us are creatures of habit. We find a blend that we like and stick with it for years, rarely trying anything new. But if you're looking for something different, give coconut coffee a try.
Whether you prefer it hot or cold, it's a unique flavor that will add some excitement to your morning cup of joe. Let's break down the various ways you can enjoy this delicious beverage.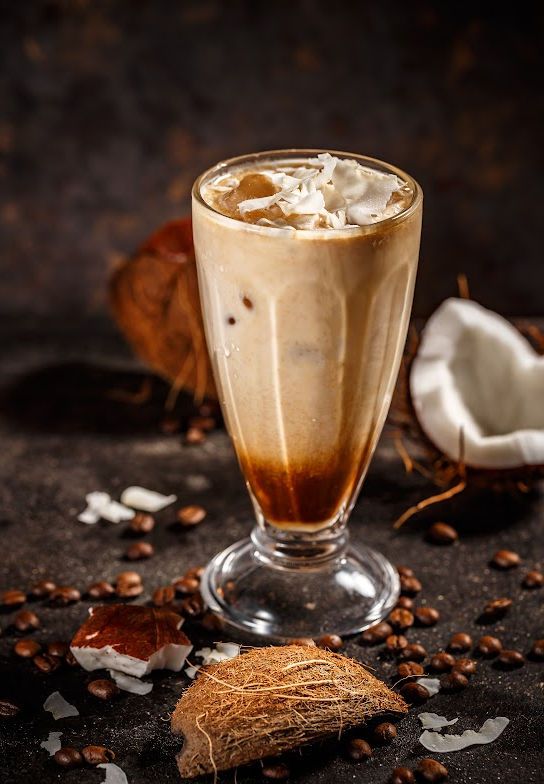 ---
Iced Coconut Coffee
This variation of coconut coffee combines cold-brewed coffee with creamy coconut milk (or cream) and sweeteners such as honey or sugar. Pour over ice cubes into a glass and enjoy!
The combination creates a light, refreshing beverage that is perfect for sipping poolside or enjoying after dinner. To make this version even more indulgent, add a scoop of your favorite ice cream or frozen yogurt. You could even add a splash of rum or vodka for an extra kick.
Ingredients
1 ½ cups of cold-brewed coffee
1/4 cup coconut milk (or cream)
Honey or sugar to taste
Instructions
Place the coconut milk, honey, and cold-brewed coffee in a blender and blend until smooth.
Fill a glass with ice cubes and pour the coconut coffee over them.
Stir until everything is combined and enjoy!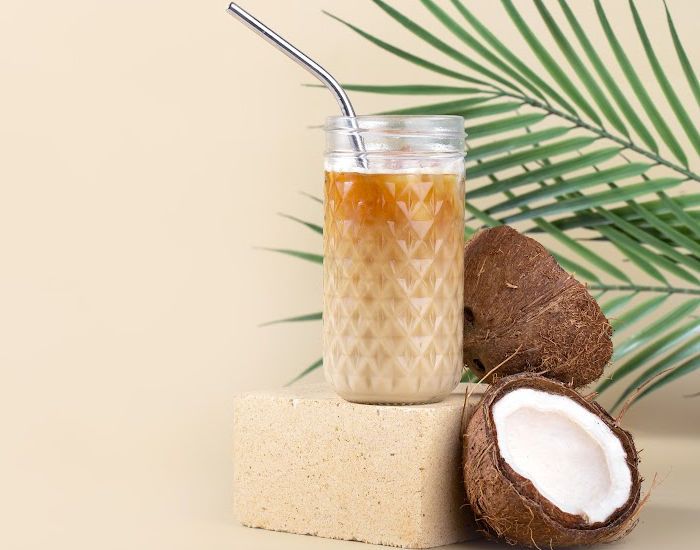 ---
Hot Coconut Coffee
For those who prefer beverages warm, this version of coconut coffee will certainly hit the spot. Start by brewing your favorite type of coffee—either traditional drip or French press works best—then stir in some coconut milk (or cream) until desired sweetness has been achieved. Top with some freshly grated nutmeg for an extra flavor boost.
Ingredients
1 cup of freshly brewed coffee
2 tablespoons coconut milk (or cream)
Honey or sugar to taste
Freshly grated nutmeg for garnish
Instructions
Brew your favorite type of coffee and pour it into a mug.
Stir in coconut milk (or cream) and honey or sugar to taste.
Top with freshly grated nutmeg for extra flavor.
Enjoy your coconut coffee hot!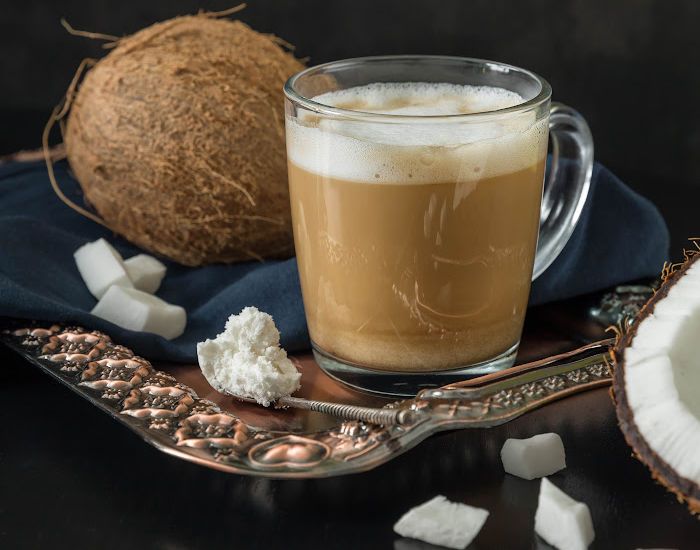 ---
Vietnamese Coconut Coffee
The combination of flavors makes this beverage truly divine! This variation of coconut coffee is made by combining strong freshly brewed espresso with sweetened condensed milk, and sweetened shredded coconut flakes, then pouring the mixture over ice.
It's traditionally served in tall glasses, topped off with some more shredded coconut flakes on top for garnish, making it perfect for enjoying on hot summer days. If you want to get creative, try adding some chocolate syrup or caramel sauce to give it an extra kick.
Ingredients
2 shots of freshly brewed espresso or strong Vietnamese coffee
4 tablespoons of sweetened condensed milk
5 tablespoons of coconut milk
1 tablespoon of coconut flakes
Ice cubes
Instructions
Place the coconut flakes in a bowl and mix with the coconut milk, sweetened condensed milk until fully combined.
Place the ice cubes in a shaker and pour the coconut-condensed milk mixture in. Shake well.
Pour the mixture into a glass.
Add in the coffee and stir until everything is combined.
Garnish with additional coconut flakes on top if desired.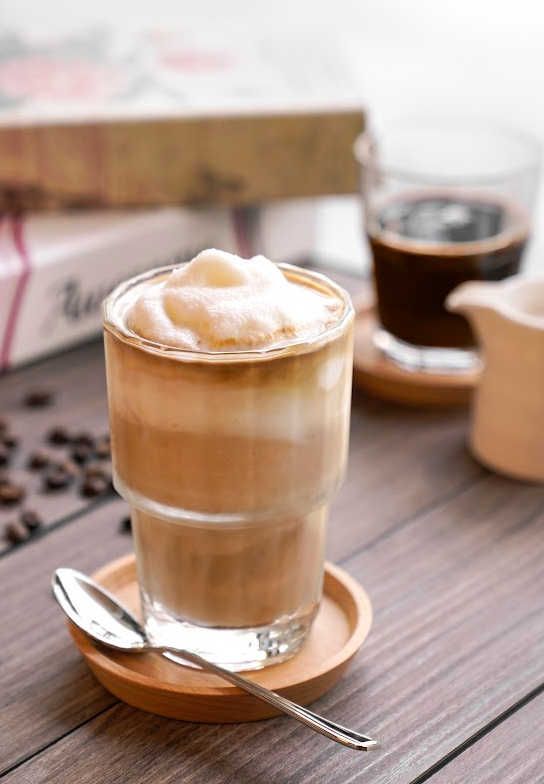 ---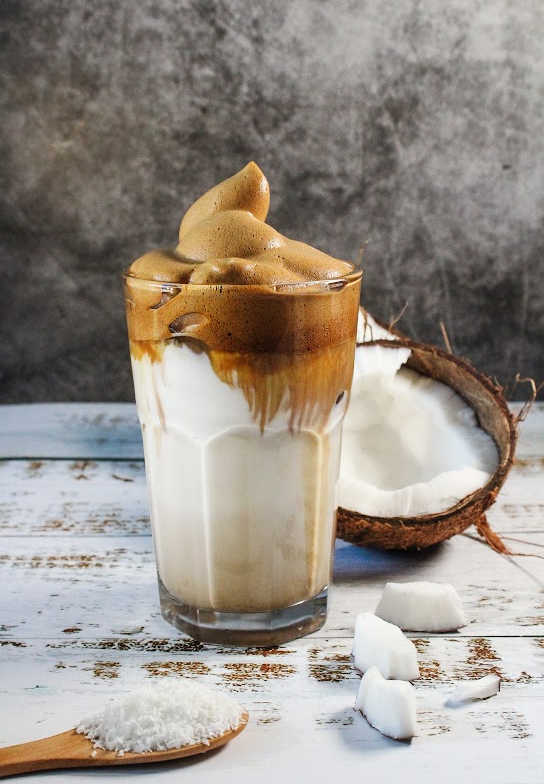 Coconut Coffee FAQs
Here are some common questions and answers about coconut coffee before you get started.
What does coconut coffee taste like?
Coconut coffee tastes like a blend of coconut milk, espresso, and sweetener. It is creamy, smooth, slightly sweet and coconut-y with a hint of coffee aroma. For those who want an even coconut-ier flavor, you can try adding coconut flakes or coconut extract to your coconut coffee.
What is the difference between coconut coffee and Vietnamese coconut coffee?
Vietnamese coconut coffee usually contains espresso and coconut cream or condensed milk, while coconut coffee can be made with regular brewed coffee and coconut milk or coconut cream. Vietnamese coconut coffee is usually served over ice, while coconut coffee can be served hot or iced.
Why should you not boil coconut milk?
You should not boil coconut milk because it will cause the coconut fat to separate from the liquid, which can make the coconut milk grainy. Instead, gently warm the coconut milk using a double boiler or microwave.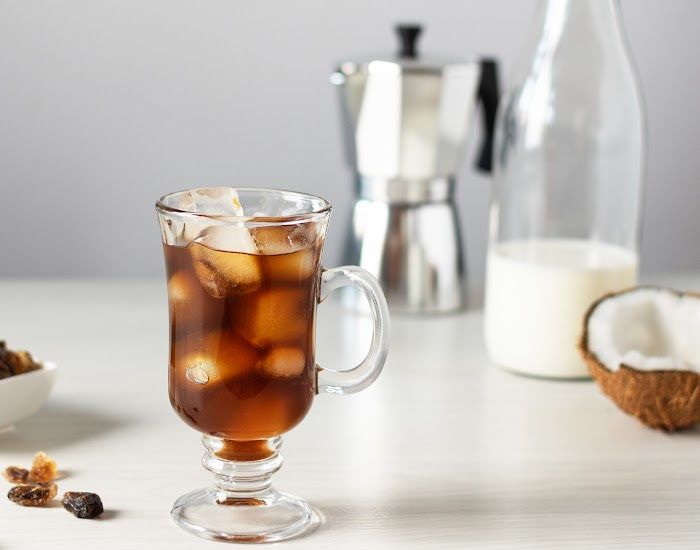 Tips & Tricks
For some extra coconut flavor, try adding coconut flakes to your coconut coffee.
If you're feeling adventurous, try substituting coconut cream for coconut milk to give your coconut coffee an even richer flavor.
For a decadent treat, top your coconut coffee with whipped cream and toasted coconut flakes.
For a fun twist, add coconut-flavored syrup or coconut extract to your coconut coffee.
Get creative and experiment with different flavors and recipes to find your perfect coconut coffee blend!
There you have it—three delicious coconut coffee variations that are perfect for summer refreshment! Whether you prefer it hot, cold, or frozen, coconut coffee is sure to be a crowd-pleaser.
Need a coffee filter, or a moka pot, or a french press to make your coconut coffee? Check out our top picks of best manual coffee makers below.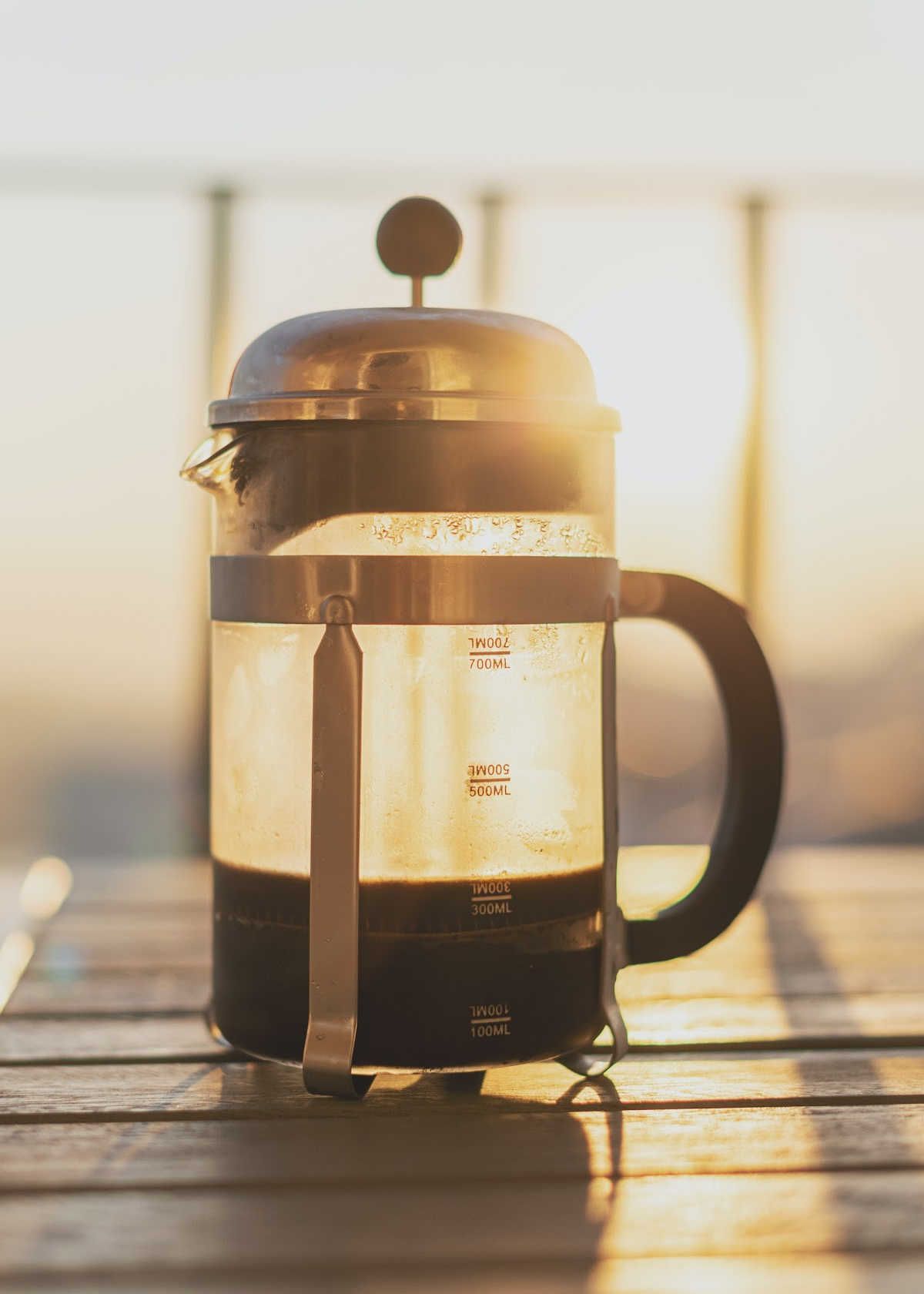 So make your coconut coffee concoction and enjoy the sweet and creamy caffeine cup. Happy brewing!
Catchy Finds