Bread has been a staple of the German diet for centuries, and it's no wonder why it's always on every household's dinner table. Germans know how to do bread right! In fact, Germany has such a rich history and culture surrounding bread that it would be impossible to cover everything in one short blog post.
We'll give you the highlights. Read on to learn all about German bread, from the different types of breads available to traditional recipe handed down through the generations.
10 Popular German Bread Types
There are 3000 different types of bread in Germany, which is especially impressive when you compare it to France's measly baguettes or Italy's ciabattas. Germans take pride in their dark rye, spelt, and wheat flour breads, many of which incorporate sourdough as a key ingredient.
It would be impossible to list them all here. However, some of the most popular varieties include: pumpernickel, rye bread, sourdough, and wheat bread. Each type of bread has its own unique flavor and texture, so be sure to try them all!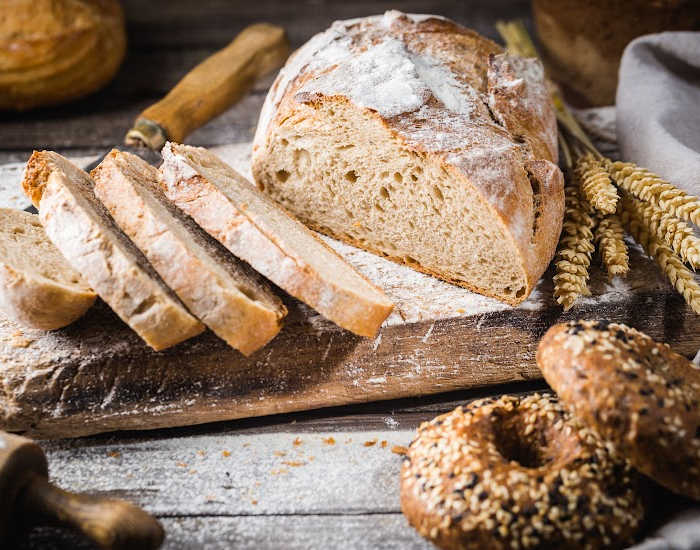 1.  Rye Bread (Roggenbrot)
Rye bread is a dense loaf that's perfect for slicing thickly and enjoying with some cheese or cold cuts. It's usually made with rye flour. The flavor is slightly sour and very distinct – it's definitely an acquired taste! If you're looking for something a little different, give rye bread a try.
2. White bread (Weißbrot)
It's made with white flour instead of wheat or rye flour. It's sometimes called "sandwich bread" because it's so versatile – you can use it for pretty much anything! Slice it thinly for sandwiches or toast thick slices and enjoy them with butter spread some jam on them for breakfast.
3. Whole-grain (Vollkornbrot)
This type of bread is made with whole grains, which include the germ, endosperm, and bran. This means that it's packed with nutrients and fiber, making it a healthier option than white bread. Whole-grain bread has a chewy texture and a nutty flavor.
4. Wheat-rye (Weizenmischbrot)
This bread is made with a mix of wheat and rye flour. It's lighter than rye bread but has a similar flavor.
5. Multigrain (Mehrkornbrot)
This type of bread is made with multiple grains, such as wheat, rye, and oats. It also usually contains sesame or linseed, which give it a crunchy texture. The flavor is nutty and slightly sweet.
6. King Ludwig (König Ludwig Brot)
This hearty bread gets its name from King Ludwig II of Bavaria, who was known for his love of food. It's made with a mix of spelt, rye, and wheat flour, as well as malt. The result is a dense loaf with a slightly sweet flavor.
7. Berliner (Berlinerbol)
A Berliner is a type of German doughnut that is filled with marmalade or jam, has no central hole, and is fried in fat or oil. It is typically covered in icing, powdered sugar, or conventional sugar.
8. Pretzel (Laugenbrezel)
This iconic German bread is made with a mix of wheat and rye bread flour, as well as salt and baking soda. The dough is formed into a knot and then boiled before being baked. The result is a crispy, chewy pretzel with a slightly salty flavor. Be sure to try them with mustard – it's the perfect combination!
9. Pumpernickel (Pumpernickel)
This type of bread is made with coarsely ground rye flour and often has caraway seeds in it. It's dark brown in color and has a very distinct flavor that some people love and others find unacquainted taste— just like regular rye bread!
10. German Farmer's Bread (Bauernbrot)
This bread is a classic German farmers' bread that has been around for centuries. It's made with wheat bread flour, rye flour, and barley flour. The dough is formed into a loaf and then baked in a special oven called a "bakehouse." The result is a hearty, dense loaf of bread with a delicious flavor.
German Bread Baking
Baking German bread is a science. The best German bakers have been perfecting their craft for generations, passing down their recipes (and tips) from one generation to the next.
Just make sure to grab the right bread recipes, and follow the directions carefully, as even a small change can result in a completely different-tasting loaf of bread!
Bauernbrot German Bread Recipe
Ingredients
1 tablespoon active dry yeast
1 teaspoon sugar
1 1/2 cupswarm water
4 cups all-purpose flour
1 cup whole wheat flour
1/2 cup rye flour
1 teaspoon salt
1 tablespoon butter, melted
1 egg, beaten
1/4 cup barley flour
1/4 cup oats
1/4 cup sunflower seeds
1/4 cup flax seeds
Directions
In a large bowl, combine the yeast, sugar, and warm water. Let sit for 10 minutes, or until the mixture is frothy.
Add the all-purpose flour, whole wheat bread flour, rye flour, salt, and butter to the bowl. Stir until well combined.
Add the egg and barley flour and stir until well combined. Then, add the oats, sunflower seeds, and flax seeds and stir until evenly distributed.
Turn the dough out onto a floured surface and knead in a stand mixer for 10 minutes. Then, place the dough in a greased bowl, cover. Let rise in a warm place for 1 hour.
Preheat the oven to 350 degrees Fahrenheit.
Divide the dough into 2 pieces and shape each piece into a loaf. Place the loaves on a greased baking sheet and let rise for 10 minutes.
Bake in the oven for 30-40 minutes, or until the bread is golden brown and sounds hollow when tapped. Let cool on a wire rack before slicing and serving. Enjoy!
Tips & Tricks
If you want a softer crust, brush the loaves with water before baking.
For a crunchier crust, sprinkle with cornmeal before baking.
To add extra flavor, try brushing the loaves with garlic butter or sprinkling with cheese before baking.
For a sweeter bread, try adding raisins or other dried fruit to the dough.
As you can see, there's more to German bread than meets the eye! There are so many different types available that there's something for everyone to enjoy.
If you're interested in a stand mixer that will make baking bread at home simpler, look no further. We spent hours researching so that you don't have to, and we've put together a list of the five best mixers for bread dough. Check them out!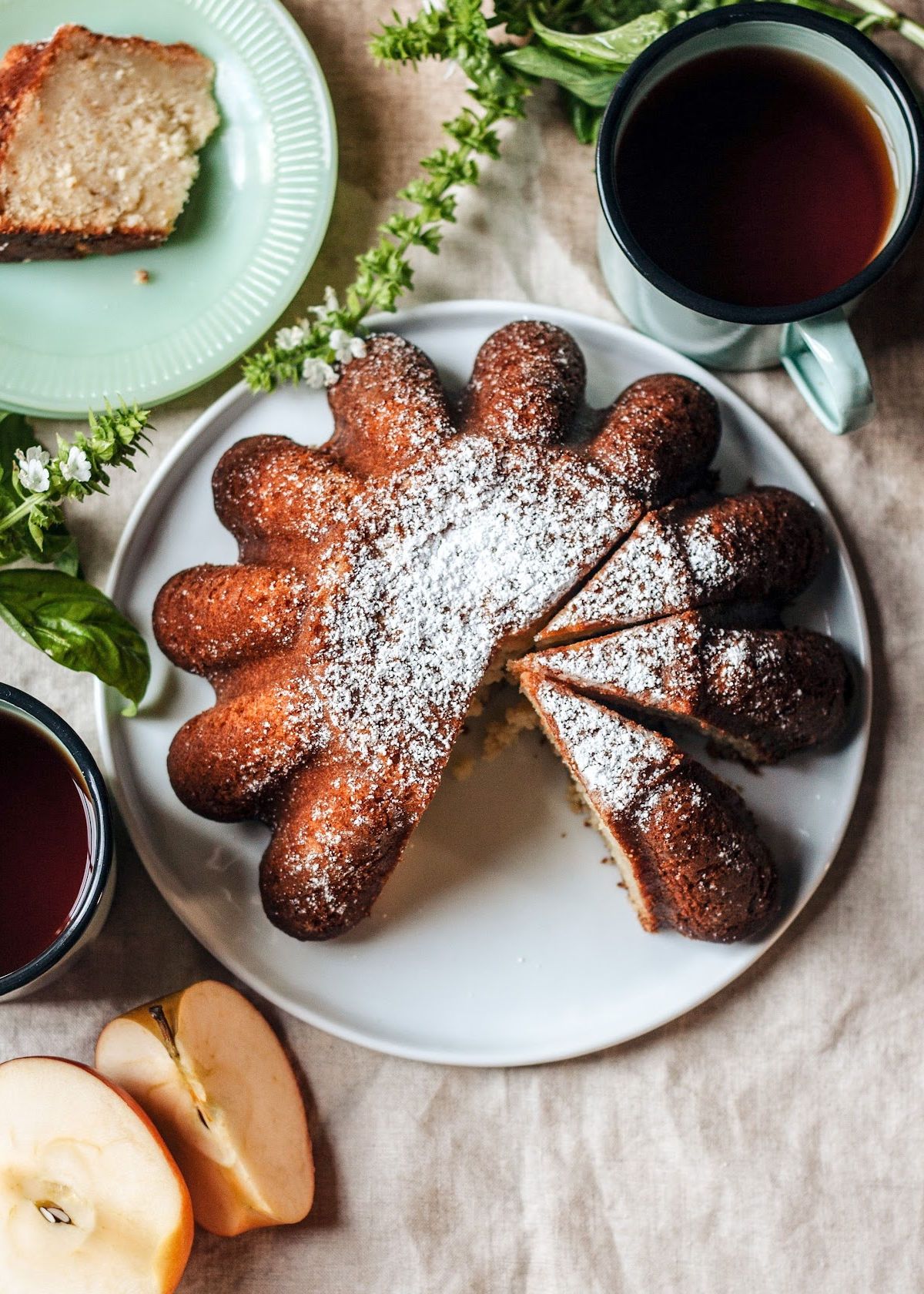 Happy baking!
Catchy Finds