It's time to do your fall outdoor dinner parties before the long dark cold days arrive. What better way to show off your culinary skills than by hosting a dinner party?
If you're looking to impress your guests in your garden party with something a little different, why not try cooking in a wood-fired pizza oven? What should you serve? Here are 14 fantastic pizza oven ideas to get your creative juices flowing.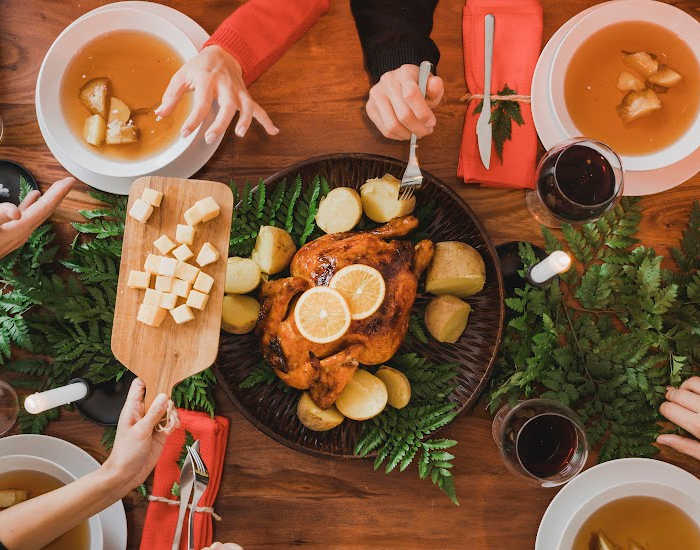 Ideas For A Fall Dinner Party
1. Baked Camembert Or Brie - Cheese lovers will swoon over this indulgent appetizer! Rich camembert brie cheese is topped with honey and rosemary for an extra touch of flavor. Place a whole camembert or brie cheese inside your pizza oven and let it melt into ooey, gooey goodness. Serve with crusty bread for dipping. Yum!
2. Banana Dessert Pizza - If you're looking for a fun and unique dessert pizza, look no further than this banana version. Piled high with fresh bananas, Nutella spread, and mini chocolate chips, this pizza is guaranteed to satisfy your sweet tooth.
3. Breakfast Pizza - eggs, bacon, sausage, tomato, and cheese on top of a pizza crust, all come together on one delicious pie. This is sure to be a hit with the kids!
4. Wood Fired Sourdough Bread - Nothing tastes better than fresh bread straight from the oven! This recipe yields perfectly crispy sourdough bread that's perfect for dipping into olive oil or your favorite soup. Mmm...
5. Gratin Potatoes - These cheesy potatoes are sure to be a hit! Simply layer thinly sliced potatoes, Gruyere cheese, and cream in a baking dish and bake until golden brown and bubbly. So good!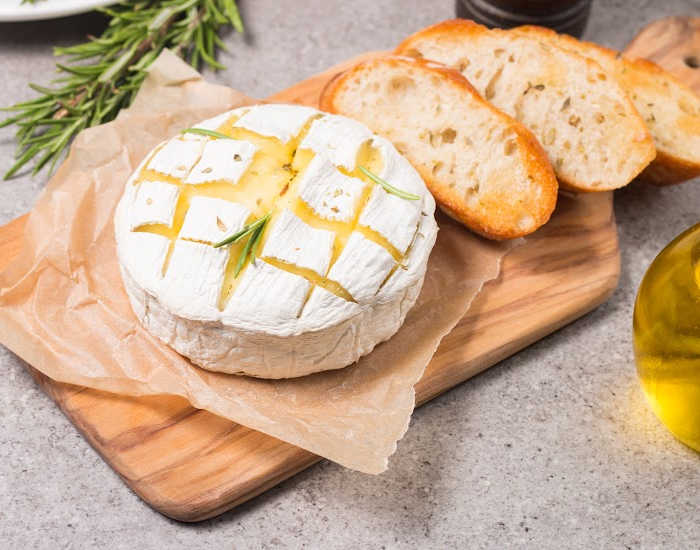 6. Pulled Pork And Smoked Ribs - Smoked ribs and pulled pork are always a hit! Serve them with BBQ sauce on the side for dipping.
7. Roast Turkey - This hearty dish is perfect for feeding a crowd and can be easily prepared in a wood-fired pizza oven. Simply season your turkey as desired and roast until golden brown. Don't forget the stuffing!
8. Maple Plank Salmon - Cooking fish on a cedar plank imparts a delicate smoky flavor that is simply irresistible. This recipe features salmon that has been rubbed with spices and maple syrup, then cooked to perfection in your wood-fired pizza oven. Delish!
9. Grilled Shrimp Skillet - This easy seafood dish is perfect for outdoor entertaining. Jumbo shrimp are seasoned with garlic, lemon, and herbs, then grilled to perfection. Serve over a bed of rice or pasta for a complete meal.
10. Fajitas Skillet -  This easy one-skillet dish is perfect for outdoor entertaining! Seasoned chicken, peppers, and onions are cooked to perfection and served with warm tortillas. Yum!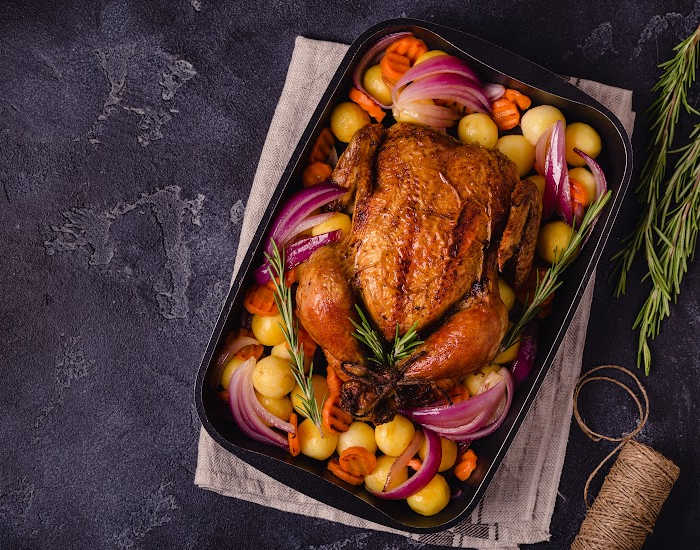 11. Tuscan-Style Roasted Vegetables - This healthy side dish features an array of colorful vegetables that have been roasted to perfection in your wood-fired pizza oven. Zucchini, eggplant, tomatoes, and red peppers are seasoned with garlic and herbs, then drizzled with olive oil. Roast until tender and enjoy!
12. Baked Pumpkin Rolls Skillet - A unique twist on the classic cinnamon rolls, these pumpkin rolls are made in a cast iron skillet and finished with a maple glaze. Delicious!
13. Cinnamon Rolls with Leftover Dough - Don't have time to make cinnamon rolls from scratch? No problem! Just use some leftover pizza dough to make these sweet and sticky rolls in a fraction of the time. Add some icing on top for an extra special treat.
14. Apple Pie - What would fall be without apple pie? This classic dessert is taken to the next level when baked in a wood-fired pizza oven. The heat creates perfectly flaky pie crust while intensifying the flavors of the apples within. Serve warm with vanilla ice cream...heavenly!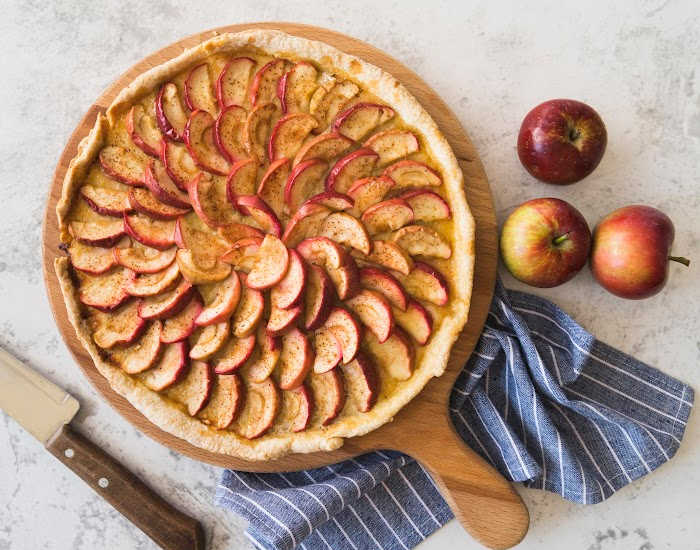 So there you have it—14 ideas for an outdoor dining party that will surely impress your guests! Whether you're looking for something classic or unique, there's sure to be a recipe here that'll fit the bill. So fire up that pizza oven and get cooking!
Tips & Tricks
Check the weather forecast everyday from a week in advance, and prepare for an indoor alternative in case of the bad weather.
If you're short on time, many of these dishes can be prepared in advance and reheated just before serving.
You don't have to cook all these 14 dishes, select a few that you think your guests would enjoy the most. Don't forget stocking the ice cream as some guests may prefer it than other sweet deserts.
If you're serving alcohol, be sure to have plenty of non-alcoholic beverages on hand as well.
Don't forget to provide guests with outdoor blankets or throws to keep warm as the temperature starts to drop in the evening.
And last but not least, prepare the table settings with table decor items such as flowers, table runner, napkins, candle holders, tea lights, string lights.
The below video will provide you with more ideas on cooking in a pizza oven that go beyond our suggested list.
Outdoor pizza ovens are the perfect addition to any outdoor dinner party. They allow you to cook a variety of dishes, from classic pizzas to unique desserts, all while impressing your guests with your culinary skills.
We know that it's tough to find a quality pizza oven that will make amazing dishes for your backyard parties. So, we did the research for you and compiled a list of the 8 best outdoor pizza ovens on the market today. Now all you have to do is pick the perfect one for your needs!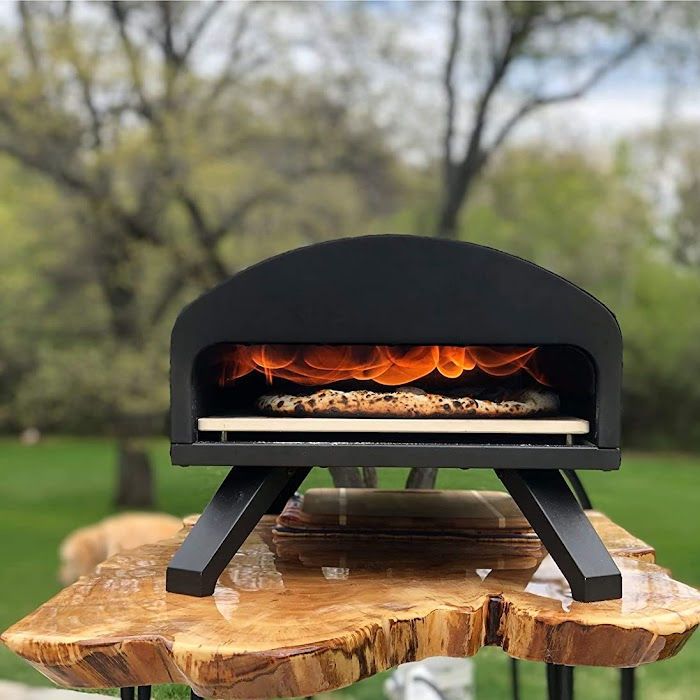 So what are you waiting for? Fire up that pizza oven and get cooking!
Catchy Finds