If you're looking for a way to give your dishes and drinks an added zing, grapefruit juice is the answer. Not only is it packed with flavor, but it also has many health benefits that you can't ignore.
And if you need a cocktail or two, adding some grapefruit juice to the mix. Whether you're making a glass of grapefruit juice or a mixed drink, here are all the reasons why you should get juiced about grapefruit juice.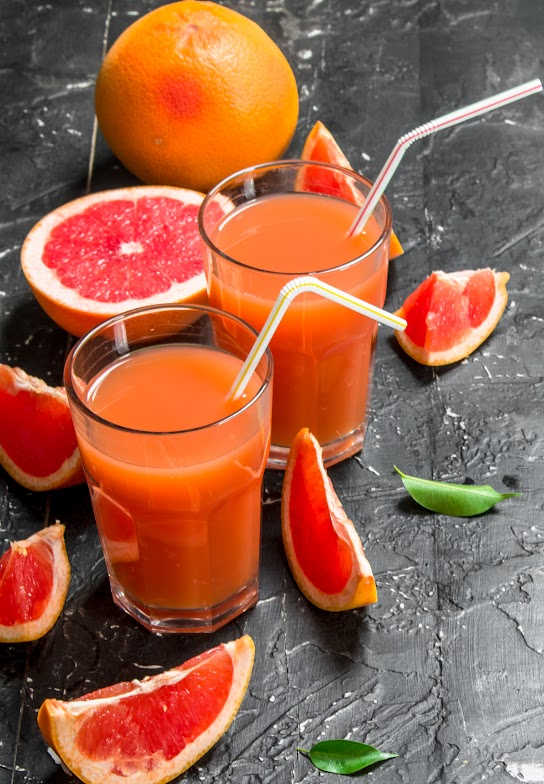 Benefits Of Grapefruit Juice
Grapefruit juice is packed full of vitamins and minerals—it's an excellent source of Vitamin C and fiber, as well as potassium, folate, and vitamin A. It can boost your immune system, protect your heart, and aid in weight loss.
Plus, it contains antioxidants that can help your body fight off free radicals and help keep your skin healthy. That means that drinking grapefruit juice can help reduce inflammation and protect your cells from damage caused by oxidative stress.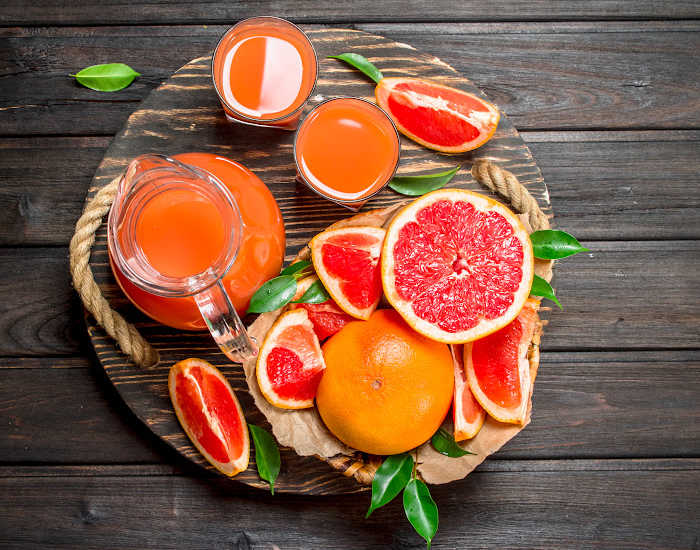 Making Grapefruit Juice
Ingredients
4 grapefruits
1 lime
Honey to taste
Instructions
Peel and cut the grapefruits into halves.
Juice the grapefruits and lime in a juicer.
Strain the juice into a glass and add honey to sweeten it.
Enjoy!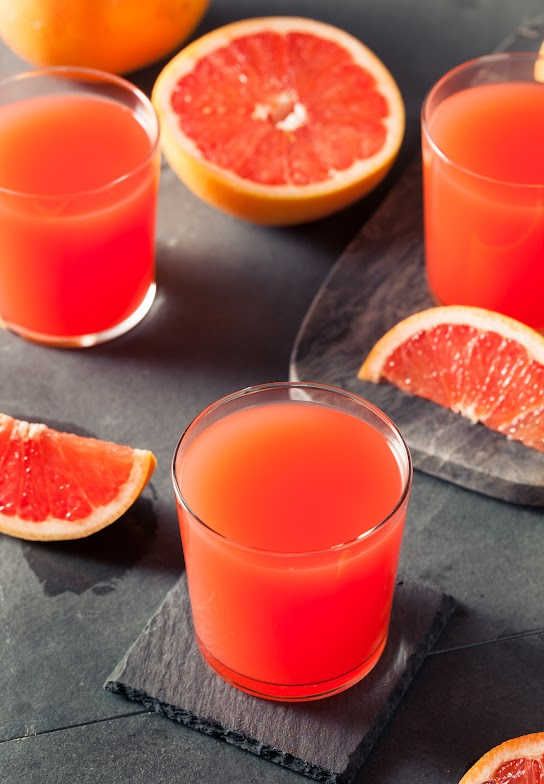 The Juice Variations
Once you've mastered the basics of making grapefruit juice, you can start experimenting with different flavors. With so many options, you won't get bored with grapefruit juice anytime soon!
Add in some strawberries, oranges, apples, or kiwi for a sweet and tart twist.
Or make it tangy by adding cranberry juice or pineapple juice.
Add some blueberries, blackberries, or raspberries to your grapefruit juice for an extra dose of antioxidants.
For a healthier juice, try adding in some ginger or turmeric for a spicy kick.
Mix in some sparkling water or soda for a spritz.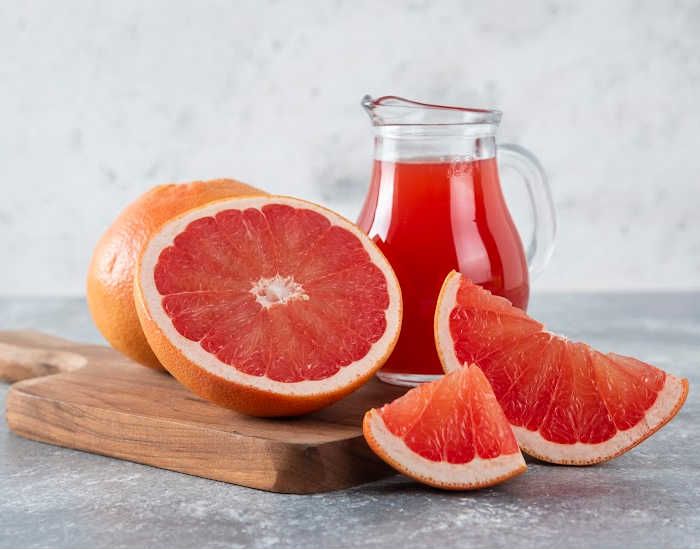 Grapefruit Juice Cocktails
It's no secret that grapefruit juice makes for a delicious cocktail ingredient. Whether you like something sweet or tart, chances are there's a grapefruit-based concoction out there just for you!
Grapefruit Juice Margaritas: Just mix grapefruit juice, lime juice, triple sec, classic margarita mix, a pinch of salt, and ice and you'll have yourself a delicious margarita.
Grapefruit Cocktail Sangria: This fruity sangria blend will be the star of any party. Just mix grapefruit juice, white wine, brandy, peach schnapps, and a few different fruits like oranges, strawberries, and apples.
Grapefruit Paloma: The classic Mexican cocktail made with grapefruit juice, lime juice, and tequila is worth a try. Add a pinch of salt for that extra special flavor!
Grapefruit Pisco Sours: This popular Peruvian cocktail is made with grapefruit juice, lime juice, sugar syrup, and pisco.
Grapefruit Moscow Mules: This classic cocktail is made with grapefruit juice, vodka, and ginger beer.
Grapefruit Pink Pear: A delicious blend of grapefruit juice, pear brandy or schnapps, and lemon-lime soda.
Grapefruit Cantaritos: The classic Mexican cocktail made with grapefruit juice, lime juice, orange liqueur, and tequila.
Grapefruit Martini: This sophisticated cocktail is made with grapefruit juice, vodka, and cranberry juice.
Grapefruit Mojito: This classic Cuban cocktail is made with grapefruit juice, lime juice, sugar syrup, and rum.
Grapefruit Kombucha: Mix grapefruit juice and hard kombucha for a delicious, fizzy treat.
There are plenty more recipes out there too—get creative and find one that fits your taste!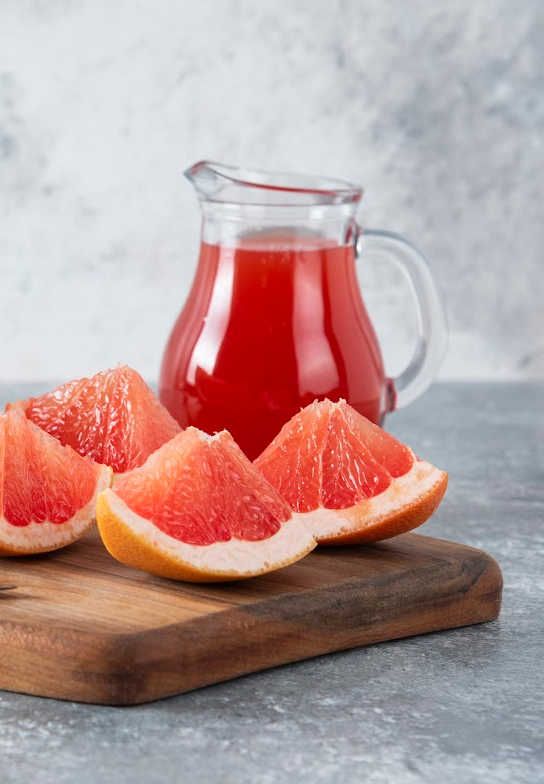 Tips & Tricks
Try adding a pinch of salt to your grapefruit juice for an extra zing.
Mix in some fresh herbs, like basil or thyme, for a unique flavor.
Use honey or maple syrup to sweeten your grapefruit juice instead of sugar.
Experiment with different juices and fruits to find your perfect grapefruit juice flavor.
Grapefruit juice pairs well with any meal, from breakfast to dinner.
We hope we've given you enough inspiration to incorporate this tangy treat into all sorts of drinks!
Need a juicer? Choose one that extracts the maximum amount of juice for healthy, and flavorful drinks. Check out blog post below for review and quality product picks of 5 best electric citrus juicers.
This tart fruit adds an extra kick of flavor so don't be afraid to get creative when it comes to adding some zest into your life. Happy juicing!
Catchy Finds