Whether you're looking to increase your vitamin intake or just want a refreshing drink, blood orange juice is the perfect way to start your day.
This citrus juice packs flavor and health benefits that you won't get from regular orange juice. The rich flavor and added health benefits make blood orange juice worth squeezing.
Let's explore the reasons why you should put a squeeze on blood orange juice and how to make one.
Blood Orange Juice
Blood oranges are a type of citrus fruit that is native to Italy. They get their name from their deep red hue on the inside. The vibrant red color of these oranges makes them visually striking, and it carries through to the flavor profile.
They are known for their unique taste. The flavor of blood oranges is slightly different than regular oranges; they usually taste a bit sweeter, with hints of raspberry or strawberry notes. In the US, the main three varieties are Moro, Sanguinetti and Tarocco.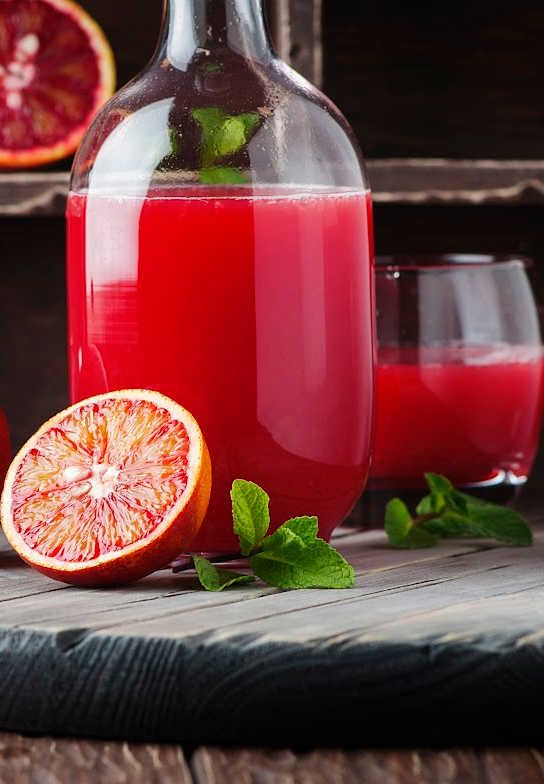 Benefits Of Orange Juice
These red beauties come with a lot of health benefits.
They contain almost twice as much Vitamin C as regular oranges. Vitamin C helps boost immunity; and other vitamins like K, A & E help fight inflammation.
They are packed with minerals - like potassium, calcium, and magnesium. Potassium helps regulate heart rate and blood pressure; calcium promotes strong bones and teeth; and magnesium helps with relaxation and muscle function.
Some phytonutrients, or polyphenols in blood oranges can help protect against chronic diseases like cancer and heart disease.
The deep color comes from anthocyanins - which add rich complexity to the tartness of regular oranges. These anthocyanins are more powerful antioxidants than other citrus fruits that can help boost immunity and fight off free radicals.
Blood oranges are lower in sugar than many other varieties of orange—which means that they can be enjoyed without all that extra sweetness if desired.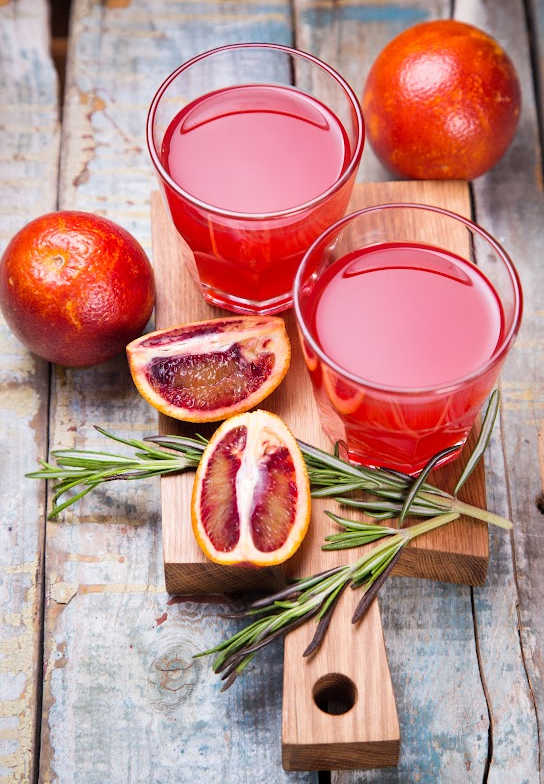 Fresh Squeezed Orange Juice
For maximum nutrition and flavor, pick out fresh blood oranges when shopping for ingredients.
Drinking fresh-squeezed blood orange juice has many benefits for your health. When made fresh, blood orange juices can provide a great way to start each day feeling energized.
Fresh-squeezing your juice at home also allows you to customize sweetness levels with honey or agave nectar if desired.
You can even mix things up by adding different types of citrus fruits or herbs like mint or basil into your juices for an extra zing.
Ingredients
4 blood oranges
1 lemon
Honey or maple syrup (optional)
Instructions
Cut the blood oranges into two halves.
Squeeze blood orange juice and lemon juice in a citrus juicer.
Mix juice and add honey or maple syrup to taste.
Serve blood orange juice over ice and enjoy!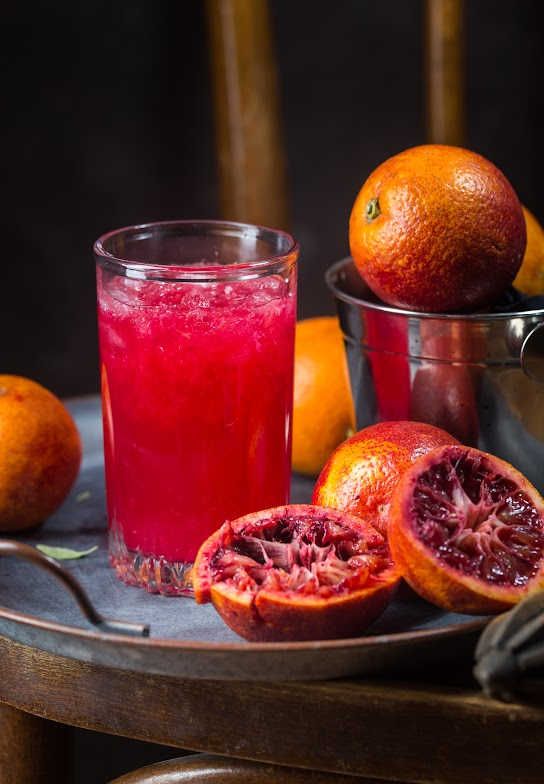 Beverage Variations
Blood Orange Juices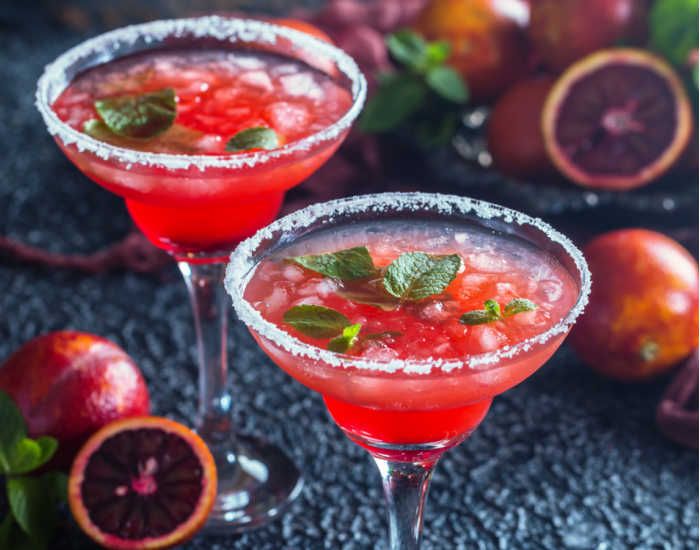 Blood Orange Cocktails
Red Lemonade: blood orange juice, lemonade, honey, or syrup.
Red Mimosa: blood orange juice, champagne, or sparkling wine.
Red Margharita: blood orange juice, tequila, triple sec, and lime.
Red Radler: blood orange juice, ager beer, and lemon juice.
Red Hard Kombucha: blood orange juice, kombucha, and lime.
Red Tequilla: blood orange juice, tequila, lime, and agave.
Red Mojito: blood orange juice, rum, fresh mint, and lime.
Tips & Tricks
To keep the juice for longer, transfer it into an airtight container and store it in the refrigerator for up to three days.
You can also freeze the juice in ice cube trays and use them as needed.
You can add soda water, sparkling water, or tonic to the juice for a light and refreshing drink.
If you want to get creative, this juice can also be used as an ingredient in many delicious recipes like blood orange vinaigrette or blood orange sorbet.
Drink it alone or use it in a recipe, blood orange juice is the perfect way to add an extra boost of flavor and nutrition to your day.
Looking to get the perfect juicer for your kitchen? We've carefully handpicked and evaluated 5 of the best electric orange juicers available on the market. Read all about it in our blog post below!
Whether you prefer sweet-tart flavors or simply want more Vitamin C in your life, get squeezing! Your taste buds will thank you for it later (and so will your body).
Happy juicing!
Catchy Finds