Pineapple juice. It's the perfect addition to any home chef's list of popular juices. Not only is it delicious, but it also has a multitude of health benefits!
And did you know there are tons of ways to incorporate pineapple juice into your cocktails? Read on for the full scoop on this juicy delight.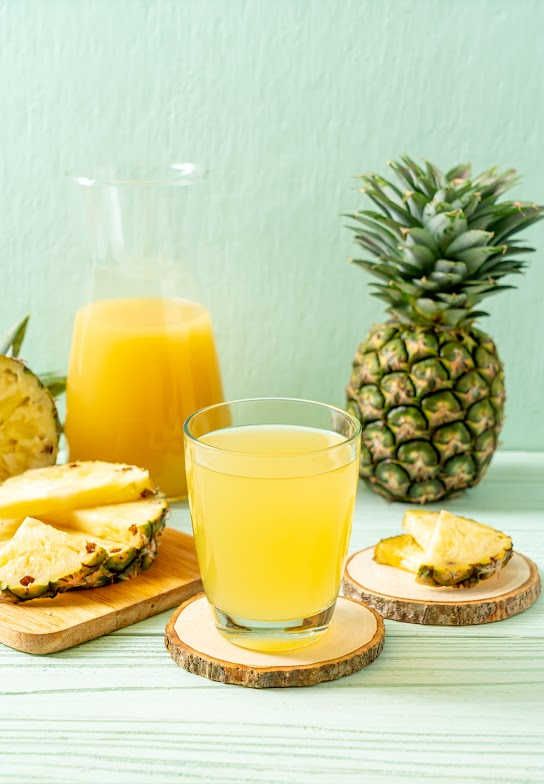 Benefits Of Pineapple Juice
Pineapple juice is packed with vitamins and minerals that can help your body stay in tip-top shape. Tons of health benefits make it an ideal choice for any beverage.
First off, it's packed with vitamin C and other minerals which help to boost your immune system.
It is also a great source of potassium, which helps keep blood pressure in check and promotes healthy bones.
Another great benefit is that it's full of antioxidants that keep your skin looking youthful and radiant, and protect your cells from free radical damage.
Pineapple juice also contains bromelain, which helps digestion and helps break down proteins quicker. Plus, it can be an effective tool for fighting inflammation; the natural enzyme found in pineapples can help reduce swelling, improve digestion, and improve overall health.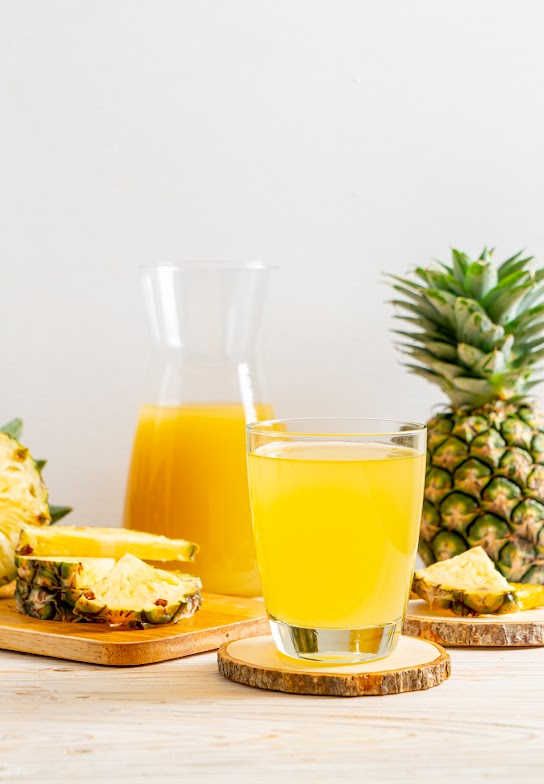 Pineapple Juice Recipe
Ingredients
1 fresh pineapple
1 cup water
2 tablespoons honey
Instructions
Slice the pineapple into quarters and carefully remove the skin and core.
Place the pineapple, water, and honey into a blender or food processor and blend until smooth.
To strain, pour the blended mixture through a fine strainer or cheesecloth.
Pour the pineapple juice into glasses and enjoy!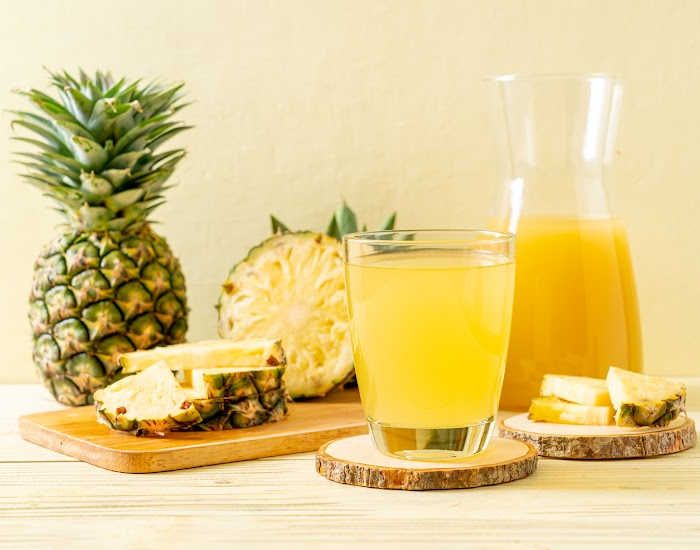 Pineapple Juice Variations
For those of you looking to experiment with different flavors, there are plenty of options when it comes to pineapple juice recipes.
Cucumber Pineapple Juice: combine cucumber, pineapple juice, and a hint of lemon for a refreshing beverage.
Orange Pineapple Juice: combine orange juice, pineapple juice, and a pinch of sugar for a sweet treat.
Cranberry Pineapple Juice: mix pineapple juice, cranberry juice, and a splash of lime for a tart, but delicious drink.
Mango Pineapple Juice: combine pineapple juice, mango juice, and a hint of honey for a tropical delight.
Banana Pineapple Juice: mix pineapple juice, banana, and a pinch of cinnamon for an extra creamy drink.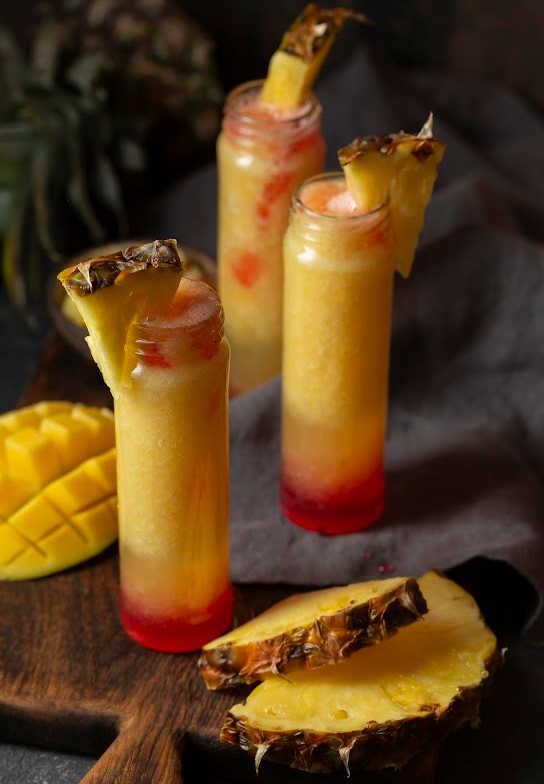 Pineapple Juice Cocktails
Now that we know all about the benefits of drinking pineapple juice and how to make pineapple juice, let's talk about how to use it in cocktails!
The possibilities are endless when it comes to creating delicious tropical sweet nectar cocktails with pineapple juice as an ingredient.
7 Ideas For Pineapple Juice Cocktails
Tropical Margarita – mix tequila, orange liqueur, lime juice, and pineapple juice for a delicious margarita with a tropical twist!
Mai Tai – combine rum, orange liqueur, and almond syrup with fresh lime and pineapple juices for a classic tiki drink that everyone will love!
Pineapple Mojito – mix light rum and fresh mint leaves with pineapple juice and club soda for a refreshing mojito.
Piña Colada - combine pineapple juice, coconut cream, and white rum for this famous delicious classic.
Daiquiri - mix rum, lime juice, and pineapple juice for a classic daiquiri.
Pineapple Tequila - mix tequila and pineapple juice for a delicious twist on a classic.
Pineapple Malibu -  mix pineapple juice, coconut rum, and lime juice for a delicious tropical drink.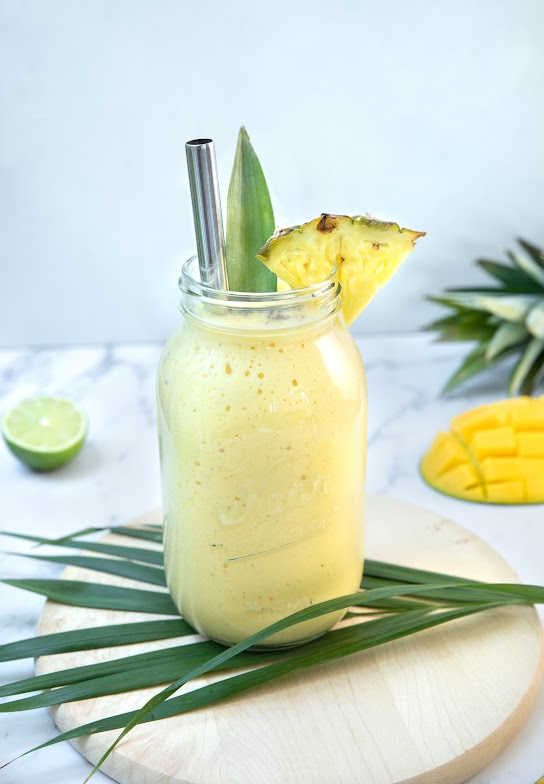 5 Ideas For Non-Alcohol Pineapple Juice Cocktails
Pineapple Juice Club Soda - mixed with or without a splash of lime juice, is also an excellent way to stay hydrated and enjoy the health benefits of pineapple.
Pineapple Ginger Turmeric Fizz - mix pineapple juice, ginger beer, and honey with fresh turmeric root for a refreshing drink.
Pineapple Coconut Refresher - blend pineapple juice, coconut water, and a pinch of sea salt for an energizing refresher.
Pineapple Spritzer - mix pineapple juice, sparkling water, and a hint of mint or basil for a spritzy delight.
Pineapple Juice Kombucha -  mix pineapple juice with a probiotic-rich kombucha for a healthy and delicious drink.
So next time you're looking for an easy way to up your cocktail game, be sure to grab some pineapple juice! It's the perfect addition to any home bar.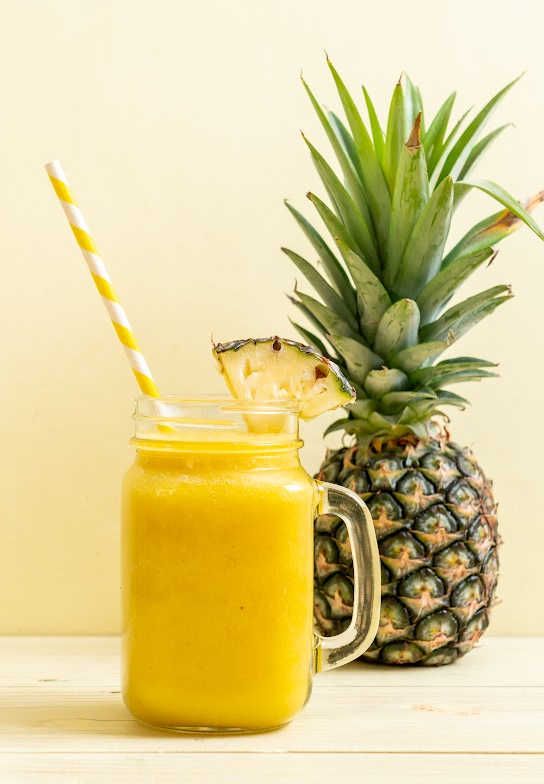 Tips & Tricks
You can mix pineapple juice with other fruit juices, like orange or grapefruit for a fruity burst.
You can also combine it with herbs and spices for a unique flavor profile.
Try adding in fresh ginger, cilantro, or chilies for a spicy kick!
You can also make pineapple juice from scratch with the addition of spices like cinnamon, cloves, or nutmeg. This will give the juice a richer flavor profile.
And if you're feeling extra adventurous, try creating pineapple juice popsicles or ice cubes for a unique addition to your drinks.
Need a blender to make your pineapple juice? Check out our recommendations of the five best glass blenders below.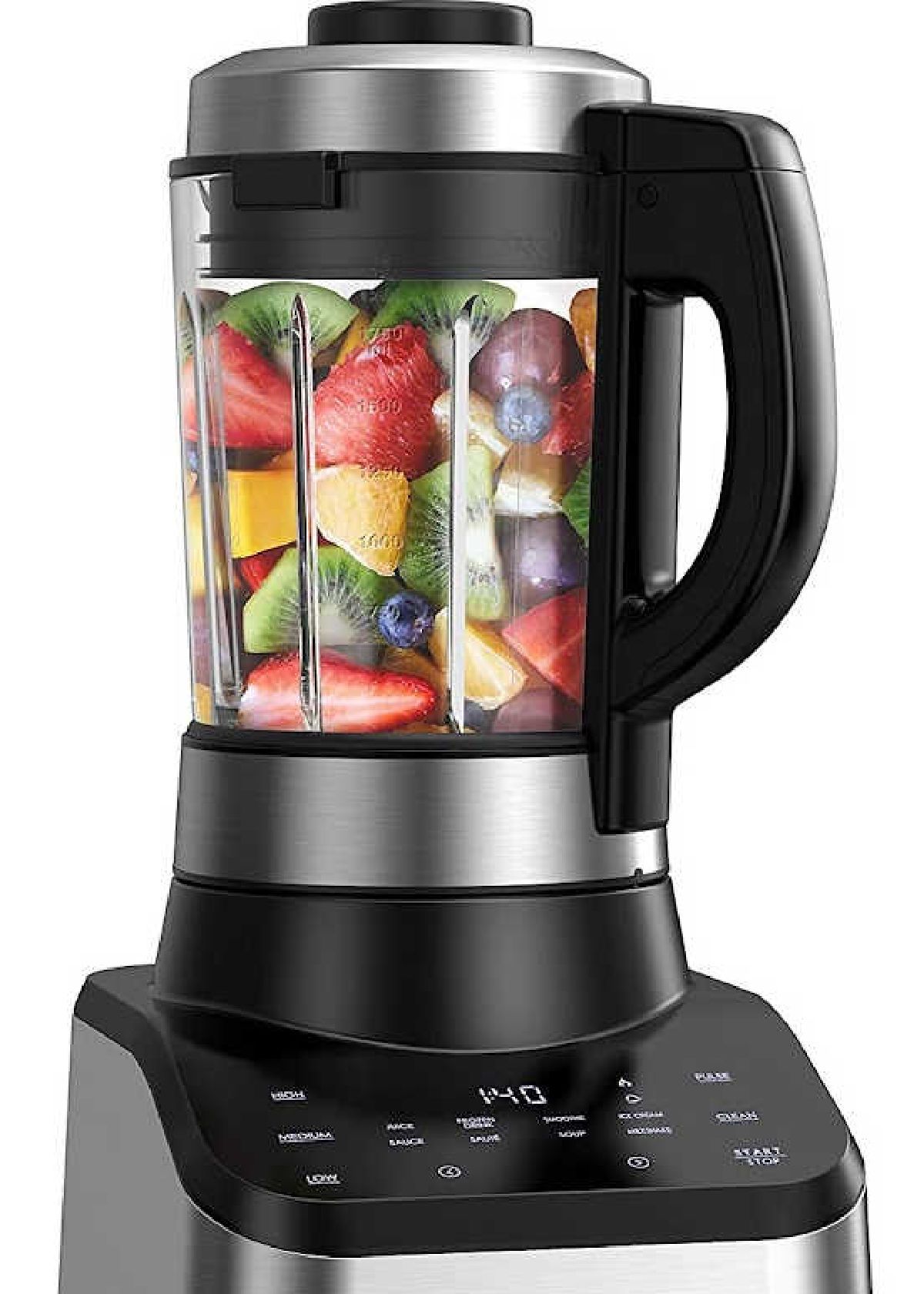 Whether you're sipping on a cocktail or just enjoying its many health benefits straight from the fresh juice, this juicy delight is sure to be a hit no matter what occasion you're celebrating. Cheers!
Catchy Finds