Grilled lobster is the perfect way to enjoy for a special occasion, and make a delicious meal at the same time! Here's our grilled lob recipe for you to try out.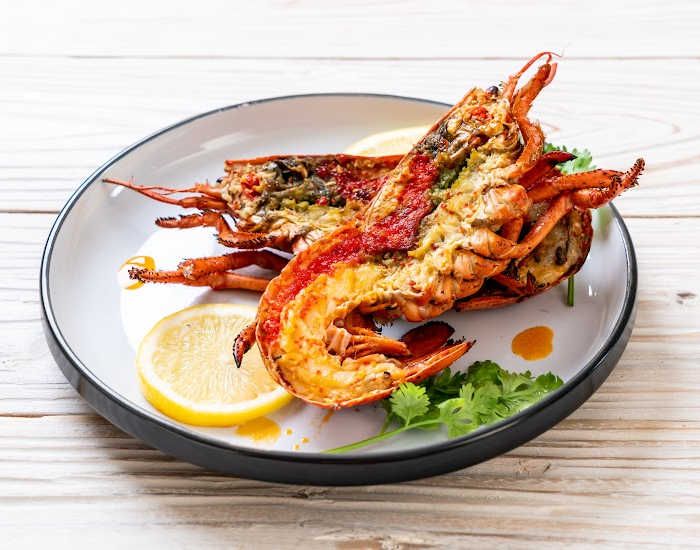 How To Grill Lobster
What You'll Need
1 live lobster per person (this is non-negotiable)
A sharp knife (for humanely dealing with the lobster)
A grill (preferably gas, but charcoal will work in a pinch)
Lemon wedges (for serving)
Butter (also for serving)
Old Bay seasoning (optional)
Cheese: Grated Parmesan or cheddar (optional, but recommended)
Beer: A light wheat beer is preferred (optional, but highly recommended)
Instructions
Pour the beer into a large pot and let the lobster swim in it.
Get the grill nice and hot. You want to get it as hot as possible without burning anything.
Terminate the lobster humanely with a sharp knife. Make sure that it is instantaneous.
Place the lobster on the grill, backside down and shell side up.
Grill for about 8 minutes, until the shell is red and the meat is cooked through.
Drizzle the beer on the lobster every 2 minutes.
Flip the lobster over and spread butter and Old Bay seasoning on the meat side.
Sprinkle some grated cheese over the lobster for an extra layer of flavor.
Grill for an additional 2-3 minutes, or until the cheese is melted and bubbly.
Serve with lemon wedges and cold beer!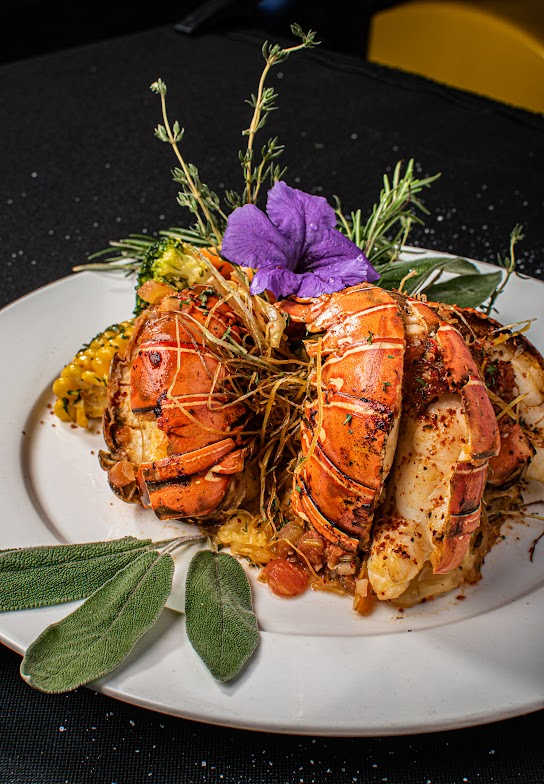 Grilling Lobster FAQs
Do you have to boil lobster before grilling?
No, you do not have to boil the lobster before grilling. Grilling is a great way to cook the lobster without having to use extra liquid. Grilling the lobster in its shell ensures that it does not lose any of its natural flavor or moisture.
The direct heat of the grill also ensures that the lobster cooks quickly and evenly. So, skip the boiling, fire up the grill, and start grilling!
Is lobster better steamed or grilled?
It really depends on your tastes and preferences. Grilling is a great way to get that smoky flavor into the lobster, while steaming will give you a more delicate flavor. Grilled lobster is tender and juicy, while steamed lobster is more succulent and tender.
How do you know when lobster is done grilling?
When the lobster is cooked through, the tail will curl up and its shell will be red. The meat should also have a nice golden-brown color to it. Grilling lobster should take around 10 minutes, so keep an eye on it and make sure not to overcook it.
What is the best way to eat lobster?
There's no wrong way to eat lobster. It tastes great with a simple butter-lemon sauce, or you can jazz it up with herbs and spices. Grilling lobster is a great way to get the smoky flavor into the lobster and pairs perfectly with a cold beer. Experiment and find what works for you.
Can you grill a departed lobster?
Cooking a lobster that is "no more" for a while is not recommended. Grilling a deceased lobster can lead to an overcooked and rubbery texture. A lobster's meat will only be edible if it is still fresh when you cook it.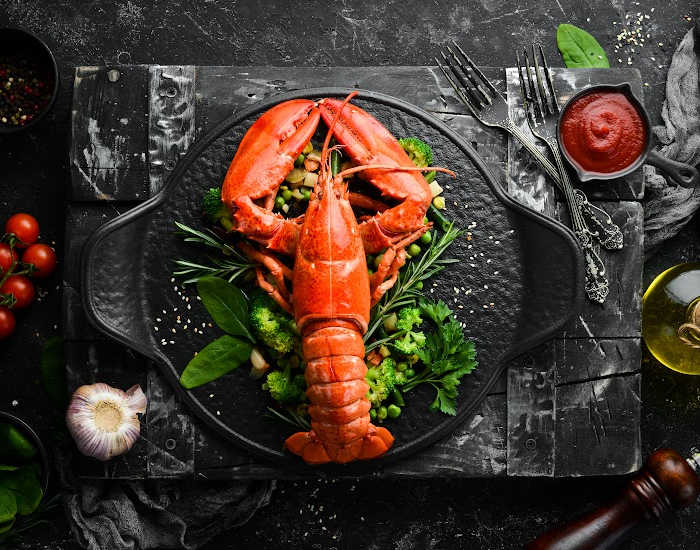 More Ways To Grill The Lobster
1. Grilled Lobster with Butter + Gin + Tonic + Lemon + Lime + Salt & Pepper: Grilled lobster with this unique combination of flavors makes for an unforgettable dinner!
2. Grilled Lobster with Chili Pepper + Garlic + Parsley + Salt + Butter: Grilled lobster with these classic flavors is a surefire way to please your taste buds.
3. Grilled Lobster with Grilled Corn + Tomato Relish: Grilled lobster plus grilled corn and fresh tomato relish is a match made in heaven. Grilling the corn gives it an extra smoky flavor that pairs perfectly with the sweetness of the tomatoes.
Tips & Tricks
Grilling lobster is best done over indirect heat, so as not to burn the shell.
Lobster on the grill pairs perfectly with a cold beer or a crisp white wine.
Experiment with different herbs and spices to find the perfect flavor combination.
Grilled lobster is the perfect way to enjoy summer and make a delicious meal at the same time!
Watch the below video tutorial for a step-by-step how to deal with a live lobster and how to grill lobster in 2 super delicious ways.
Not sure which portable grill is best for you and your all season parties? Look no further! We've reviewed 6 best portable grills on the market, so you can make an informed decision. Read on!
Happy grilling!
Catchy Finds