This classic Italian meatloaf recipe is the perfect blend of flavorful herbs and spices with a secret ingredient that guarantees a moist meatloaf every single time!
What Is Italian Meatloaf?
Italian meatloaf is a variation of the classic American meatloaf that is made with ground beef, pork, and veal.
This delectable dish is made with a ground beef and pork mixture, wrapped in pancetta, and dripping with a mouthwatering tomato glaze.
Your family will beg for second servings (and maybe even thirds)! Keep reading to get the recipe.
The Secret To Moist Meatloaf
Not overwork the mixture. The key to a moist meatloaf is to not overwork the mixture when you are blending everything together. Once the ingredients are combined, simply form it into a loaf shape and place it on a baking sheet lined with parchment paper.
Bake at 375 degrees F (190 degrees C) for about an hour or until the internal temperature of the meatloaf reaches 160 degrees. Let the meatloaf rest for about 10 minutes before slicing and serving.
Don't over-mix the meat! When you mix the ground beef, and pork together, use a light touch so that the ingredients are just barely combined. Over-mixing will make the meatloaf tough.
Add bread crumbs. This helps to bind the ingredients together and keeps the loaf from falling apart. For this recipe, we like to use Panko bread crumbs because they're nice and crispy.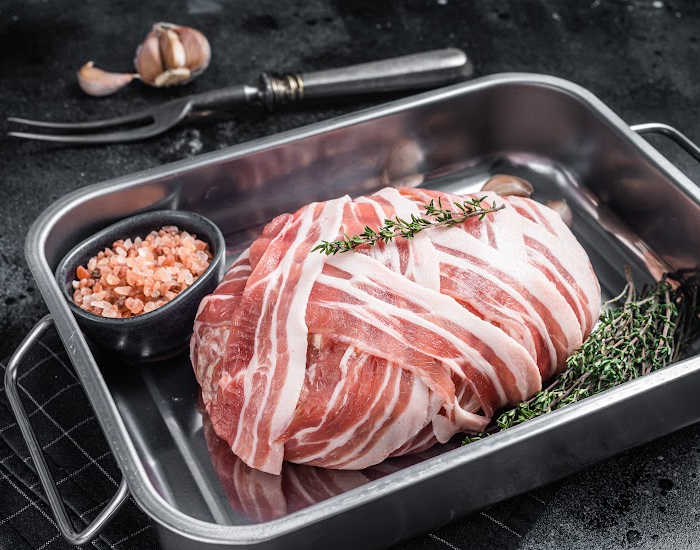 How To Make Italian Meatloaf
Ingredients
2 lbs. (1 kg) ground beef
1 lb. (450 g) ground pork
3 eggs, beaten
1/2 cup Italian breadcrumbs
1/4 cup grated Pecorino Romano cheese
3 cloves garlic, minced
1 small onion, diced
1 (15 ounce) can crushed tomatoes in thick puree
2 tablespoons chopped fresh parsley
2 tablespoons chopped fresh basil
1 tablespoon sugar
1 tablespoon balsamic vinegar
1 teaspoon salt
1/2 teaspoon black pepper
8 slices pancetta
Instructions
Preheat oven to 375 degrees F (190 degrees C).
In a large bowl, combine the bread crumbs, eggs, salt and pepper, garlic, onion, and parsley. Mix until blended (do not overmix).
Add ground beef, pork, Pecorino Romano cheese and mix together with your hands.
Shape the mixture into an 8x5 inch loaf and place it on a baking sheet lined with parchment paper.
Wrap the pancetta around the meatloaf to form an even outer crust, and secure with toothpicks.
Bake for 45 minutes in the preheated oven, or until the internal temperature reaches 160 degrees F (70 degrees C).
While the meatloaf is baking, combine crushed tomatoes, parsley, basil, sugar, balsamic vinegar, salt and pepper in a medium bowl.
Spread the tomato mixture over the top of the meatloaf and bake an additional 15 minutes.
Let cool slightly before slicing and serving. Enjoy!
This Italian meatloaf wrapped in pancetta is sure to delight your family and friends.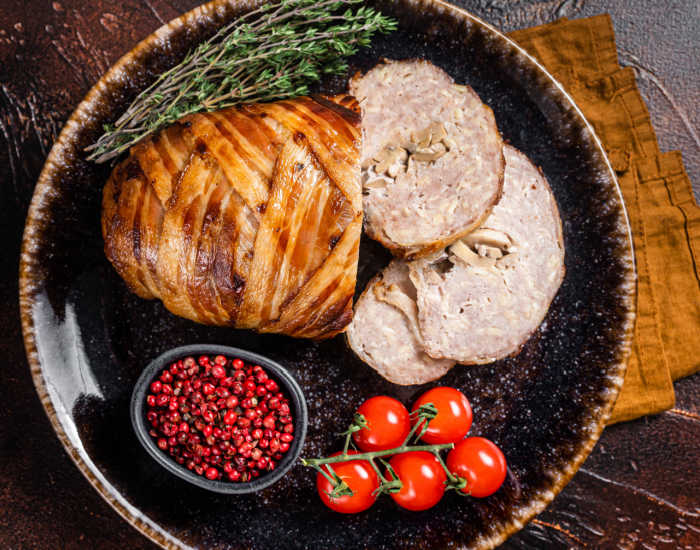 What Italian seasoning can (and can't) you put in meatloaf?
You can use Italian seasonings like oregano, basil, rosemary, and thyme for a delicious twist on the classic American meatloaf.
However, avoid saffron and anise as they can be overpowering in this dish.
A few tablespoons of tomato sauce or tomato paste is also a great way to add flavor to your Italian meatloaf. This is especially helpful if you're making it with leaner cuts of beef.
For a truly Italian twist, wrap the meatloaf in pancetta or prosciutto before baking to create an irresistible salty crust!
No matter what ingredients you choose to use, the result will be a flavorful and satisfying dinner.
Is it better to cook meatloaf covered or uncovered?
It's best to cook your meatloaf uncovered so that the top can brown and get crispy. If you're worried about it drying out, you can tent it with aluminum foil for the final 10 minutes of baking.
---
Tips & Tricks
For an even tastier meatloaf, add vegetables like mushrooms or bell peppers for a burst of flavor.
Instead of using crushed tomatoes, you can also use tomato sauce for a richer flavor.
If the top of your meatloaf starts to brown too quickly, cover it with aluminum foil and continue to bake until it's cooked through.
Finally, be sure to let your meatloaf rest for 10 minutes before slicing. This will help keep it from falling apart.
Make sure to check out the below Recipe30's video tutorial for an excellent step-by-step guide, as well as a slightly different variation of the recipe!
A meatloaf that will have your taste buds singing! Trust me, it's worth it. Not sure whether to use a baking pan or sheet for your meatloaf? See our blog post below to help you decide. We researched and picked 5 best pans available on the market with a detailed guide to help you cook different types of chicken or meat dishes.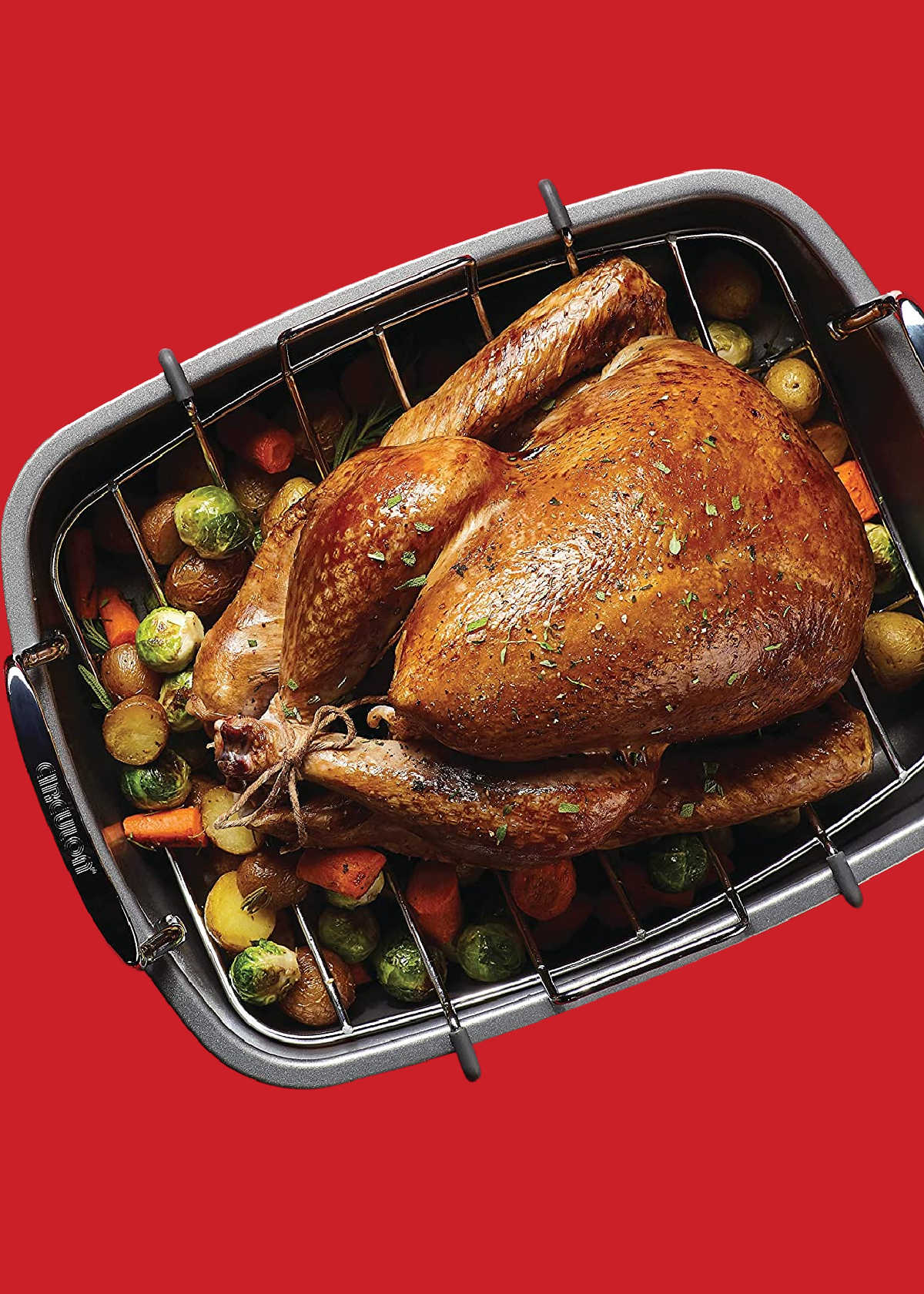 We hope you enjoy this classic Italian meatloaf recipe! If you're looking for more delicious comfort food recipes, be sure to check out our website. We have something for everyone! Buon appetito!
Catchy Finds