Let's be honest - store bought pizza just doesn't cut it. It's never as good as you wanted it to be. But making your own pizza at home? Now that's a whole different story. Homemade pizzas are delicious, affordable, and easy to make!
In this blog post, we'll share some quick & easy homemade pizza recipes with some tips on how to make pizza dough and sauce from scratch, so you can enjoy the perfect pies in the comfort of your own home. Grab some flour and get baking!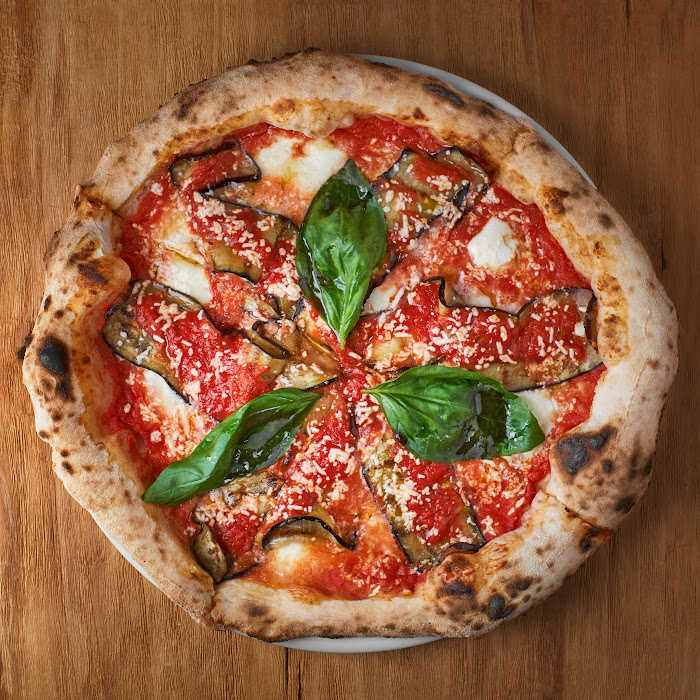 Homemade Pizza Recipe
1. How To Make Homemade Pizza Dough
Ingredients:
1 tablespoon active dry yeast
1 tablespoon sugar
1 1/2 cups warm water
4 cups all-purpose flour
2 tablespoons olive oil
1 teaspoon salt
Instructions:
In a large bowl, combine yeast, sugar, and warm water.
Stir until yeast is dissolved and let sit for 5 minutes.
Add flour, oil, and salt to the bowl and stir until well combined.
Turn dough out onto a floured surface and knead for 10 minutes.
Place dough in a greased bowl, cover, and let rise in a warm place for 30 minutes.
2. How To Make Homemade Pizza Sauce
Ingredients:
1 (15 ounce) can tomato sauce
1/2 cup water
2 tablespoons olive oil
4 cloves garlic, minced
1 teaspoon dried basil leaves
1 teaspoon dried oregano leaves
1/2 teaspoon salt
1/4 teaspoon ground black pepper
Instructions:
In a medium saucepan over medium heat, combine all ingredients.
Bring to a simmer and cook for 10 minutes, stirring occasionally.
Use sauce immediately or store in a sealed container in the fridge for up to 2 weeks.
Now that you know how to make both the dough and the sauce, it's time to get creative with your toppings!
3. Popular Pizza Toppings Options
Meats: Italian sausage, Pepperoni, Bacon, Ham, Chicken, Beef
Vegetables: Tomatoes, Bell pepper, Mushroom, Zucchini, Olives, Onion, Eggplants, Spinach
Cheese (or vegan cheese): Mozzarella, Parmesan, Feta, Cheddar
Spices: Oregano, Basil, Garlic Powder, Red Pepper Flakes, Thyme
Load up your pizza with all of your favorite ingredients and enjoy a delicious, homemade meal.
4. Some Delicious Homemade Pizzas
Classic Margherita - Tomato sauce, mozzarella cheese, and fresh basil
White Pizza - Garlic olive oil base topped with ricotta, mozzarella, mushrooms, spinach & bacon
Caesar Pizza - Caesar dressing base topped with chicken, cherry tomatoes, lettuce & mozzarella.
Breakfast Carbonara Pizza - Garlic olive oil base topped with bacon, eggs & Parmesan & Mozzarella cheese
Salami Zucchini Pizza - Tomato sauce base topped with chicken, salami, zucchini & tomatoes
Italian Eggplants Pizza - Olive oil base with eggplants, tomatoes, olives, mozzarella & Parmesan cheese
Gorgonzola Pears Pizza - Olive oil base topped with pears, gorgonzola cheese (blue cheese)
Mushroom Beef Pizza -  Beef, chicken, mushrooms, onion & mozzarella cheese
Mediterranean Pizza - Kalamata olives, feta cheese, tomatoes & oregano
Egg Prosciutto Pizza - Prosciutto ham, tomatoes, mushrooms, eggs, Parmesan cheese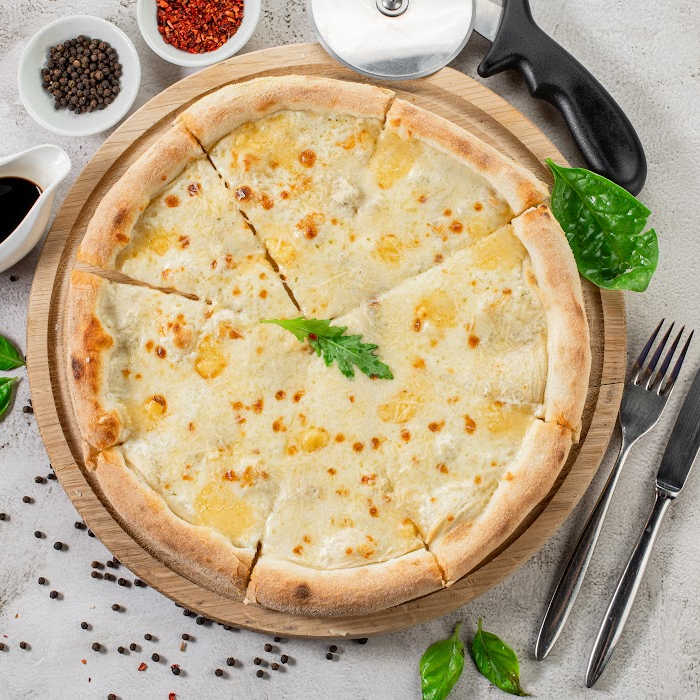 Egg Prosciutto Pizza Recipe
Ingredients
1/2 lb (8 oz) pizza dough
3 tablespoons olive oil
2 cloves garlic, minced
1 teaspoon dried oregano
4 thin slices prosciutto ham
3 eggs
1/2 cup freshly grated Parmesan cheese
1 cup sliced mushrooms
2 tomatoes, thinly sliced or 1 cup of cherry tomatoes
Instructions
Preheat the oven to 450 degrees F and place a baking stone in the center of the oven (or use a pizza baking sheet).
Stretch the pizza dough out to a 14-inch rectangular and place on parchment paper or a lightly greased baking sheet.
Brush the dough with 2 tablespoons olive oil and sprinkle with oregano.
Layer the prosciutto on top of the pizza dough, leaving a 1-inch border.
Make 3 wells in the prosciutto for the eggs and carefully crack an egg into each well.
Sprinkle the garlic, Parmesan cheese, and parsley over the pizza, then brush with the remaining tablespoon of olive oil.
Place the pizza on the preheated baking stone or baking sheet and bake for 12-15 minutes, or until the eggs are cooked to your desired doneness.
Slice and serve warm. Enjoy!
Cooking Pizza In A Pizza Oven
If you want to get really serious about making the perfect pizza, you can always invest in a pizza oven.
These specialized ovens get much hotter than a standard kitchen oven, which means your pizza will cook more evenly and quickly. Preheat the pizza oven to the high setting possible (usually around 800 degrees Fahrenheit) and cook for 5-8 minutes.
If you don't have a pizza oven, no worries! You can still make an amazing pizza right in your kitchen oven. Just follow the instructions above and cook at 450 degrees Fahrenheit for 12-15 minutes.
Tips & Tricks
For a crispy crust, pre-bake the dough for 2-3 minutes before adding toppings.
Use fresh herbs and spices to add flavor without extra calories.
Sprinkle dried oregano and red pepper flakes over the top of your pizza for an extra kick!
If you're using vegetables or meats, make sure to pre-cook them before adding them to the pizza so the crust will not be soggy.
Let the pizza rest for a few minutes after baking so that it's easier to cut and serve.
Sizes & Shapes: Pizza can come in all sizes and shapes, from personal-sized pizzas to large, family-sized pizzas, from circle to rectangular shape, from oval to square shaped pizzas. It's all up to you!
Making your own pizza pies can be a rewarding experience. With the right ingredients and a bit of creativity, you can make a pizza that's even better than your favorite store's pizza!
Want to take your pizza baking skills to the next level? Our blog post below lists out 7 of the best pizza ovens for home baking on the market, so you can find one that fits your needs and start becoming a boss at home baking pizzas!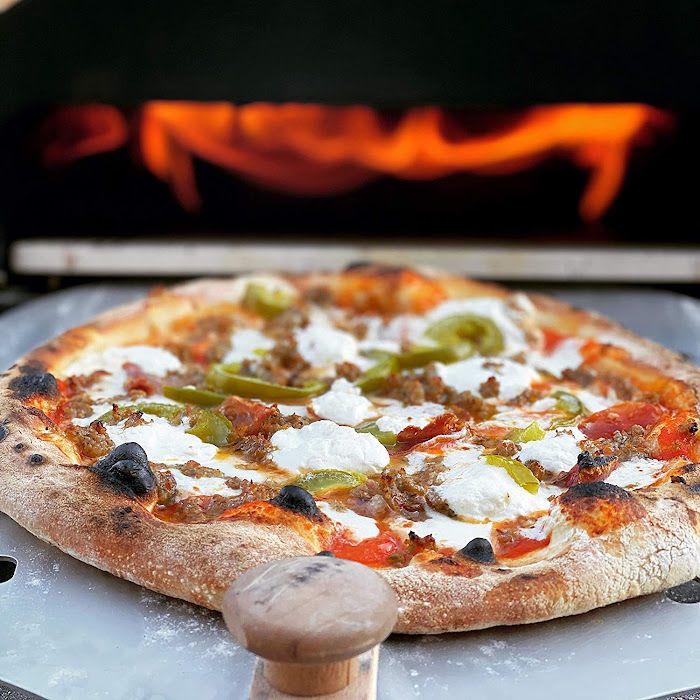 I hope this blog post has inspired you to try making homemade pizzas. You'll be amazed at how easy it is to make the tastiest pizza you've ever had in your own kitchen. So get creative, have fun, and enjoy your homemade pizza. Enjoy!
Catchy Finds