If you're a fan of meat, then this is the specialty meat lovers pizza for you. Piled high with all of your favorite meats, this dish is sure to please. But what exactly is meat lovers pizza? What's the difference between this and a regular pepperoni pizza? And what's the most popular meat topping? Keep reading to find out.
What Is Meat Lovers Pizza?
A meat lovers pizza is pretty much exactly what it sounds like—a pizza topped with lots and lots of meat. Another name for this style of pizza is "meatzza." Usually, you can expect to find Italian sausage, pepperoni, ham, bacon, and beef on top of these bad boys. Some other delicious options include chicken, lamb, and duck. This pie is truly a carnivore's feast.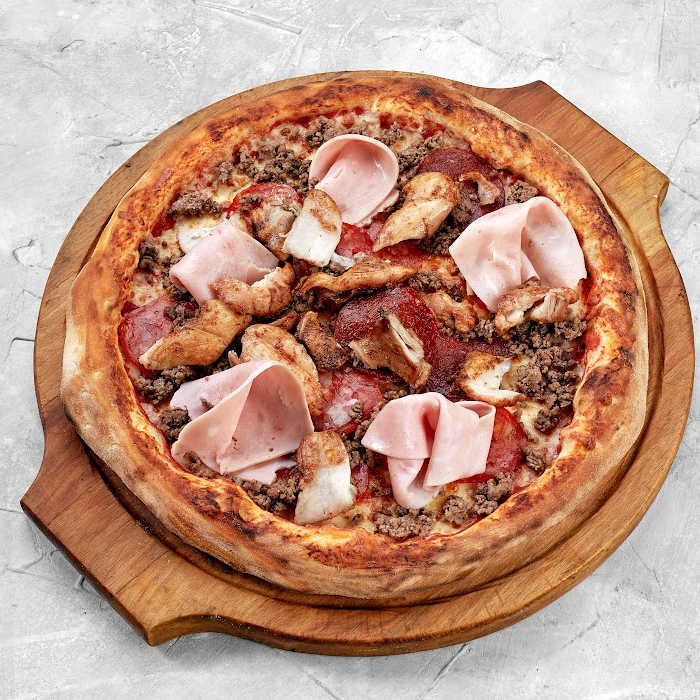 What Makes The Perfect Meatzza?
It starts with a good crust.
A lot of people swear by thin crusts, but I'm a sucker for a thick, fluffy dough that's been stone-baked to perfection.
I know that there are purists out there who prefer their pies sans sauce, but for me, a little bit of tomato goodness is essential.
After the sauce comes the cheese - and lots of it. I'm talking about a nice, thick layer of mozzarella that's been freshly grated.
And finally, it's time for the toppings.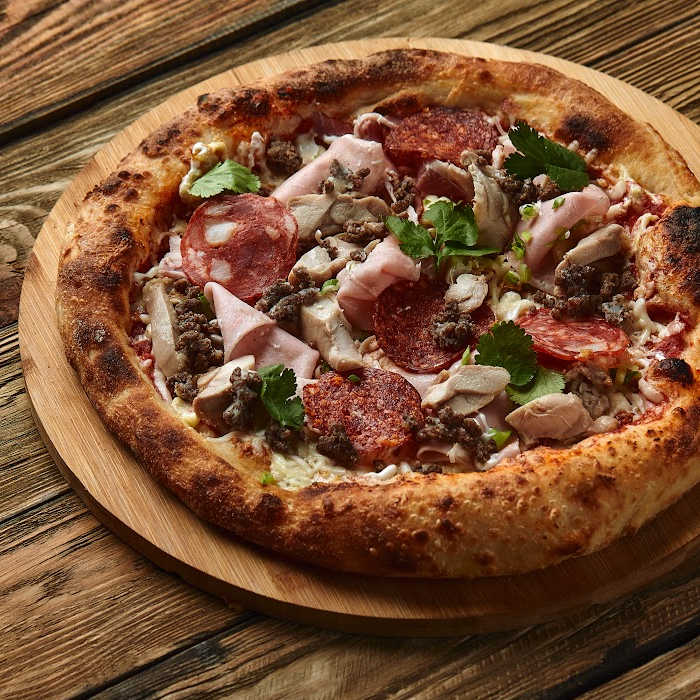 What Toppings Are On A Meat Lovers Pizza?
It's pepperoni. It's classic, it's delicious, and it pairs well with pretty much any other type of meat. Plus, who doesn't love those little cups of grease that form on top of the pepperoni slices?
If you're feeling really adventurous (and hungry), you could even try out some new combinations like shrimp and chorizo or lamb and feta. The possibilities are truly endless!
What's The Difference Between Pepperoni Pizza & Meat Lover's Pizza?
To be honest, not a whole lot. Both are pizzas topped with meat (usually pepperoni). However, the key difference here is that a meat lover's pizza (meatzza) has multiple types of meat toppings, while a pepperoni pizza typically only has...you guessed it...pepperoni.
How Many Calories Are In Meatzza?
A 14-inch MeatZZa has approximately 2,880 calories or higher, depends on your choice of toppings. That's about 640 calories per slice! So, if you're looking to watch your waistline, you might want to share this one with a friend or stuff less with toppings.
Meat Lovers Pizza Recipe
Ingredients
1 lb. Italian sausage
1/2 lb. pepperoni
1/2 lb. ham
1/2 lb. bacon
1/2 lb. ground beef
1 (24 oz) jar of pasta sauce
2 cups shredded mozzarella cheese
1/4 cup grated Parmesan cheese
1 (16 oz) package of pizza dough
1 tablespoon olive oil
tomato sauce
tomato slices (optional)
Once you've chosen your toppings and assembled your masterpiece, pop it in the oven and let the magic happen.
Instructions
Preheat oven to 350 degrees F (175 degrees C).
In a large skillet, cook sausage, pepperoni, ham, bacon, and ground beef over medium heat until well browned.
Drain fat and transfer meat to a paper towel-lined plate.
Spread pasta sauce and tomato sauce over the dough.
Sprinkle with mozzarella and Parmesan cheeses.
Add meat toppings and tomato slices.
Brush olive oil over the crust. Place pizza on a greased baking sheet.
Bake at 350 degrees F (175 degrees C) for 20-25 minutes, or until crust is golden brown.
Cook Meat Lover's Pizza In A Pizza Oven
If you want to cook meat lover's pizza in an pizza oven, it's best to follow a thicker crust pizza dough recipe.
Preheat the pizza oven at high temperature, around 800-842 degree in Fahrenheit (430-450°C).
Place the meat lovers pizza on a pizza pan, put into the pizza oven and cook for 5-8 minutes.
Enjoy your delicious meat lover's pizza!
Tips & Tricks
If you want to make things even easier, you can use store-bought pizza dough. Just make sure to let it come to room temperature before stretching it out.
Don't be afraid to get creative with different pizza recipes and toppings! This is your pie, so top it however you like.
Not a fan of red sauce? No problem! You can use white pizza sauce, BBQ sauce, or even Alfredo.
If you want a super crispy crust, preheat your baking tray in the oven before adding the pizza. Just make sure to use an oven-safe pan.
Hate doing dishes? Cook your meat toppings in the same skillet you used to cook the sausage. Just make sure to drain any excess grease before adding them to the pizza.
As you can see, there's no right or wrong way to make a meat lover's pizza. So, go ahead and experiment until you find the perfect combination of toppings for you.
If you want to become a pizza baking pro, check the below blog post! It has all the information you need on hundreds of different appliances. We've done the research and hand-picked 7 of the best pizza ovens for home baking, so you can get started right away!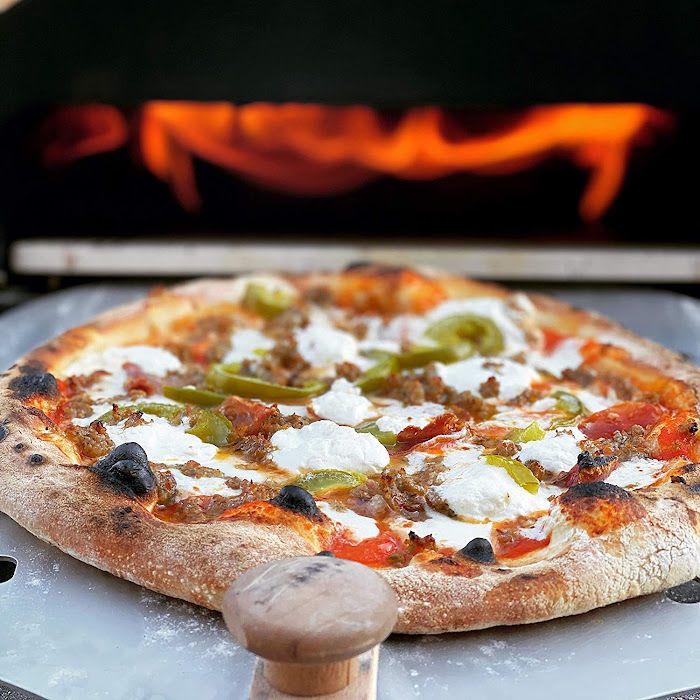 Get your hands on some quality ingredients & gadgets and give it a try! In no time at all, you'll be tucking into a hot, juicy pie that's bursting with flavor. Happy baking!
Catchy Finds