Small, compact, and highly practical, mini-fridges have become increasingly popular in recent years. Their convenience and portability make these appliances a must-have for dorm rooms, home offices, small apartments, or as a supplemental appliance for your main refrigerator.
If you're considering purchasing a mini fridge, you may be wondering how much one costs. In this guide, we will break down the cost of mini refrigerators, including the different sizes, features, and energy consumption.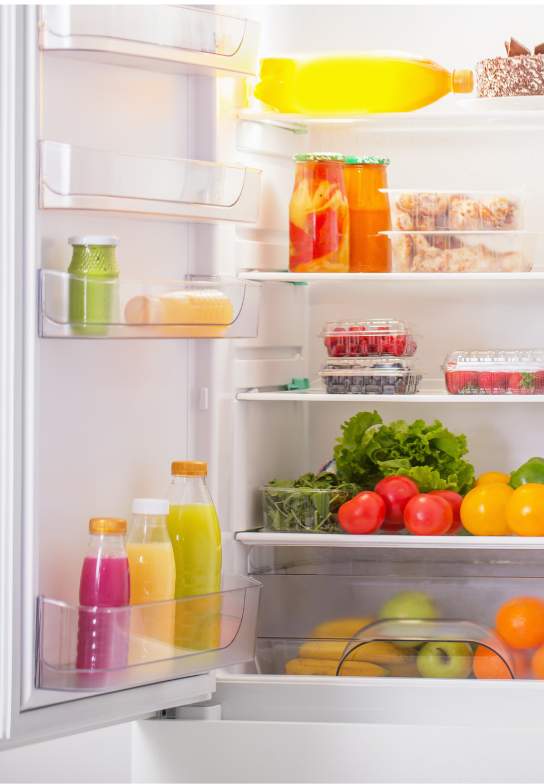 How Much Does A Mini Fridge Cost?
In summary, the cost of mini fridges varies depending on their size, features, and energy consumption. Personal-sized mini-fridges cost $50 - $150 and are ideal for small spaces, while medium fridges cost $170 - $250, and large-sized mini-fridges cost $200 - $700.
It's essential to determine what your needs are and select a mini fridge that's suitable for your budget and circumstances.
---
Different Cost For Different Sizes
Mini fridges come in different sizes, and the price depends on the size of the fridge.
Personal Size
The smallest size of 0.14 cubic feet, also known as a cosmetic fridge, is the least expensive and will cost around $50 - $150.
These are ideal for those who only need to store cosmetic products, baby foods and drinks, or a few cans of drinks or small snacks.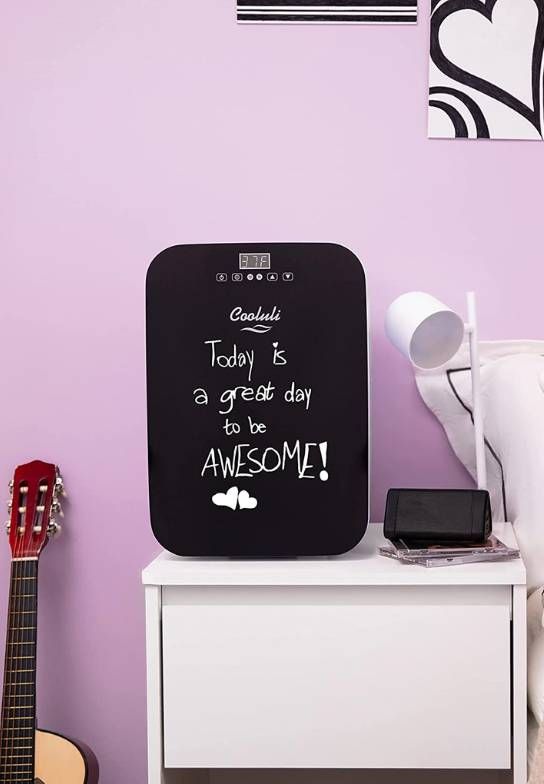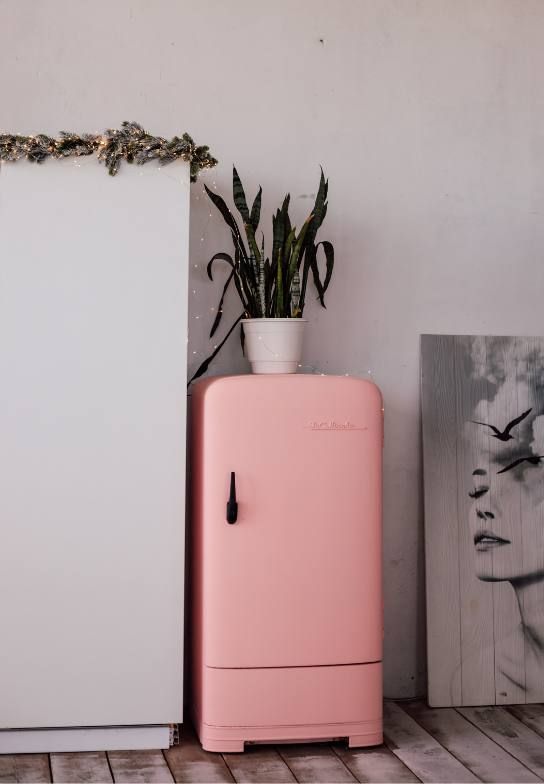 ---
Compact Size
Also known as a cube fridge, these models range from 1 - 1.6 cubic feet, and can cost between $80 - $170.
These are good for storing small snacks and beverages, but they will struggle to fit larger items like food and vegetables.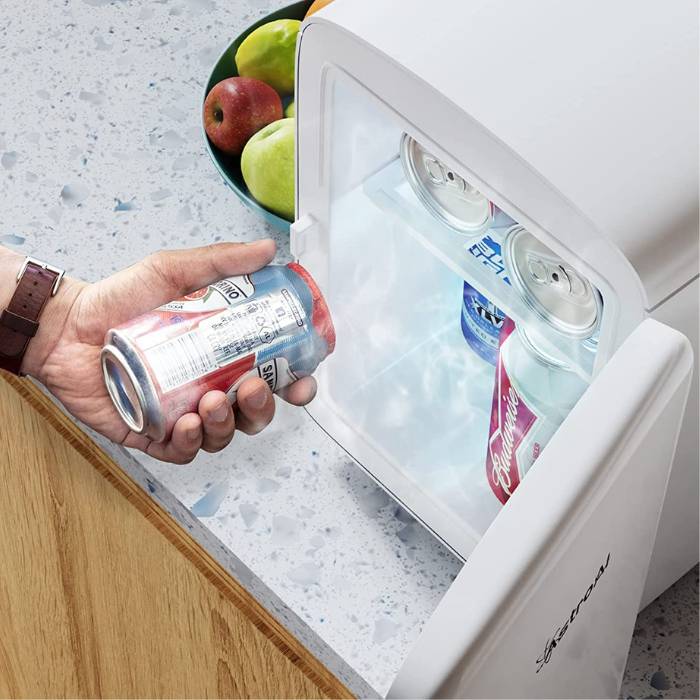 ---
Mid Size
This size is between 1.7 - 3.3 cubic feet, with most models costing around $170 - $250.
These fridges can hold a few grocery items as well as keep your favorite snacks fresh and drinks cold.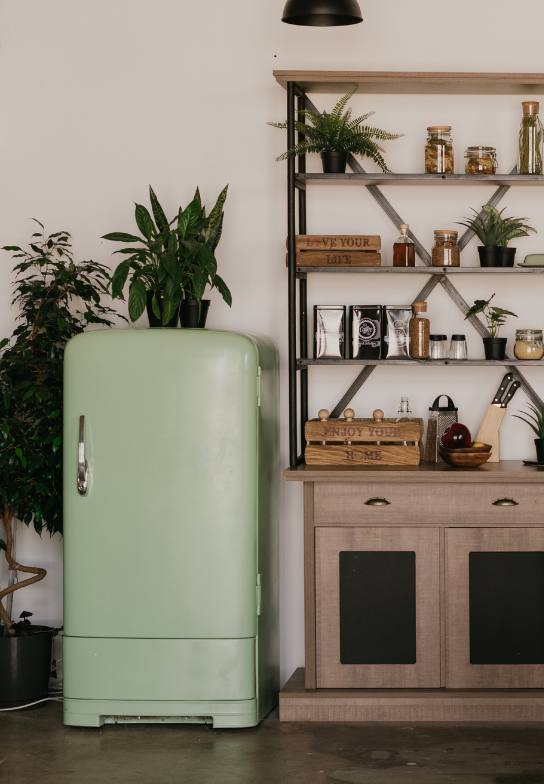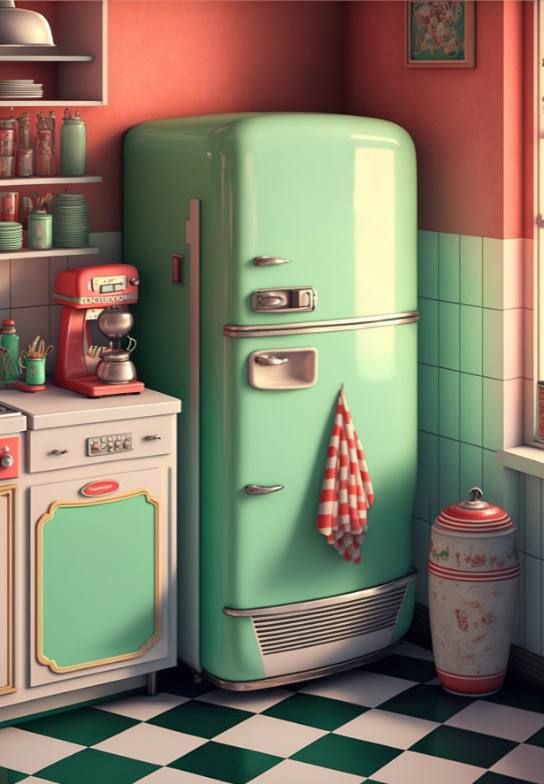 ---
Larger Size
The largest mini-fridges are called compact refrigerators, range from 3.3 - 4.5 cubic feet, and will cost anywhere between $200 - $700.
The price increases depending on design, size, and features such as adjustable shelves, and a reversible door.
These are similar in size to a traditional fridge and can be used as an addition to a full size refrigerator.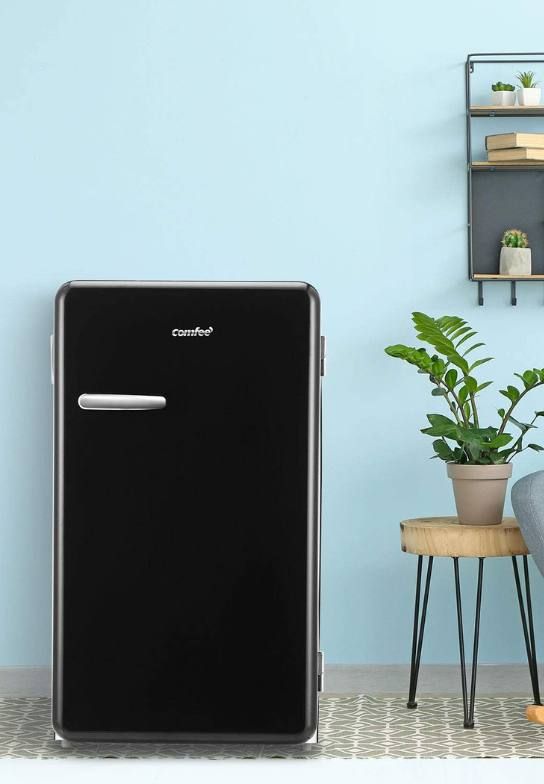 ---
With A Freezer
If you need a freezer compartment, then your options are limited but you can still find mini fridges ranging from 4.4 - 5.4 cubic feet and costing between $180 - $300.
The price increases depending on features such as freezer storage space (fit for sizeable frozen food), defrosting, and quick freeze capability.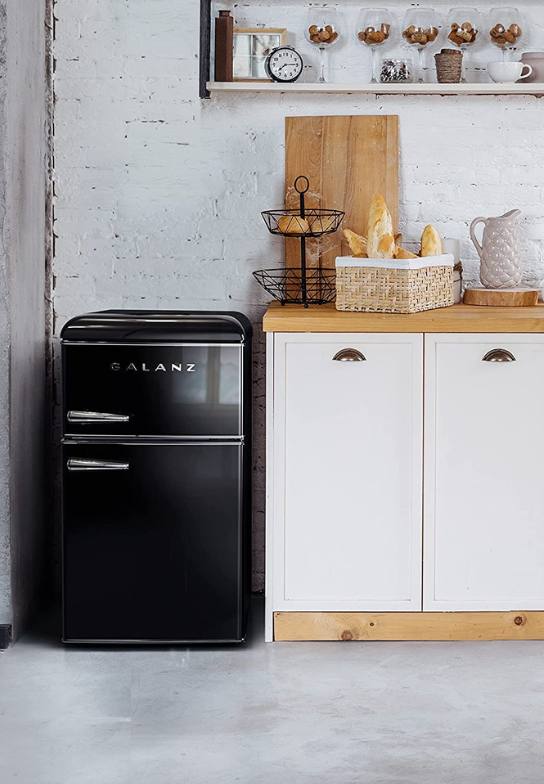 ---
Built-in Glass Door
You can also get mini fridges with a built-in glass door or stainless steel exterior. They often come with permanent interior light.
These will cost more and range from $250 to over $500 depending on the size and features.
These fridges can hold a variety of items and are perfect for people who want to display their drinks or snacks.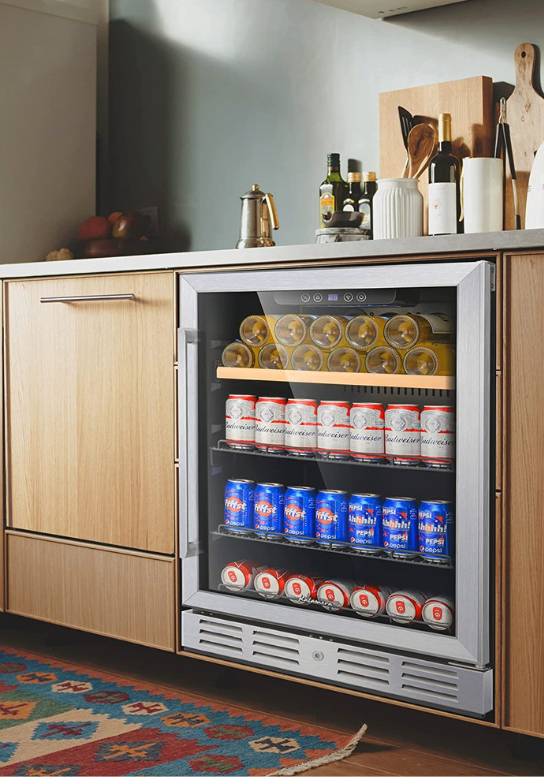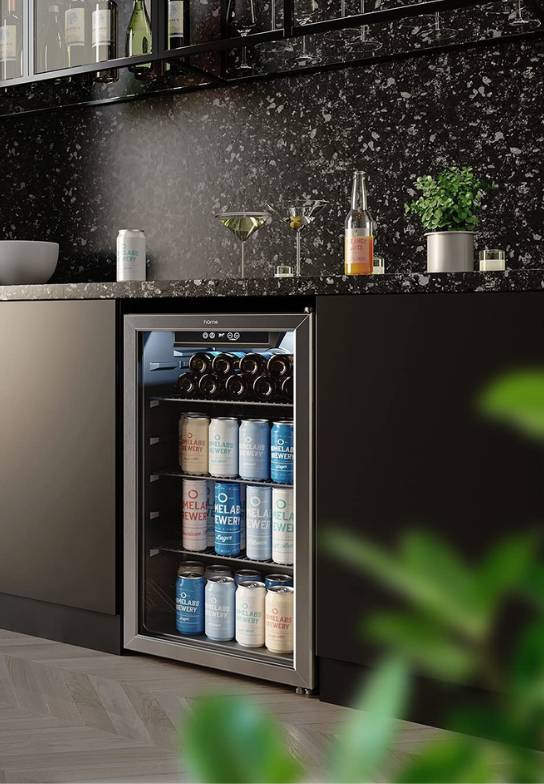 ---
Different Energy Efficiency
Generally, the smaller the fridge, the less energy it will consume, resulting in lower costs.
A mini fridge runs on average between 230-310 kilowatt-hours per year. The average energy running cost will be $216 per year, depending on the size and type (according to the calculation of EletricRate).
It is essential to know that mini-fridges are relatively energy-efficient compared to regular-sized fridges. For comparison, a traditional fridge typically costs between $80 and $180 per year to run.
Choose an Energy Star-certified mini fridge for optimal energy savings. These fridges can cost a bit more upfront, but they will save you money with lower monthly energy costs in the long run.
---
Different Features & Brands
If you are looking for a mini fridge with more features, it will cost you more.
1. Brands
The brand and quality of the mini fridge you choose will also affect the cost. Generally, well-known and trusted brands will cost more than less popular brands.
Brands like Danby, Husky, LG, EUHOMY, RCA, and Haier can cost from $250 - $700. Fridges have a reputation for top quality, high-performance mini-fridges hence a higher price range.
Brands like Frigidaire, Galanz, Midea, Antarctic Star, and Black+Decker can cost from $150 - $300. These fridges offer good quality, function efficiently, and offer the best value for money.
2. Features
Some models come with features like automatic defrost, adjustable shelves, glass shelves, door locks, easy access to soda cans, low noise levels, temperature control, and smart control. Some even feature a bottle opener on the outside. Wine fridges often come with humidity control.
These features can increase the price of mini fridges by $100 or more.
If you need the extra features, then it might be worth spending more. If you only need a simple mini fridge for storing drinks, then it is better to opt for a basic model to save money.
It's essential to evaluate your needs and prioritize the features you want before making a purchase.
3. Installation Cost
Before purchasing a mini fridge, remember to factor in the installation cost, in case you want to make it fit inside a kitchen cabinet..
If you intend to build a custom enclosure or intend to have it in an awkward angle, installation fees can add up, so plan your budget accordingly.
---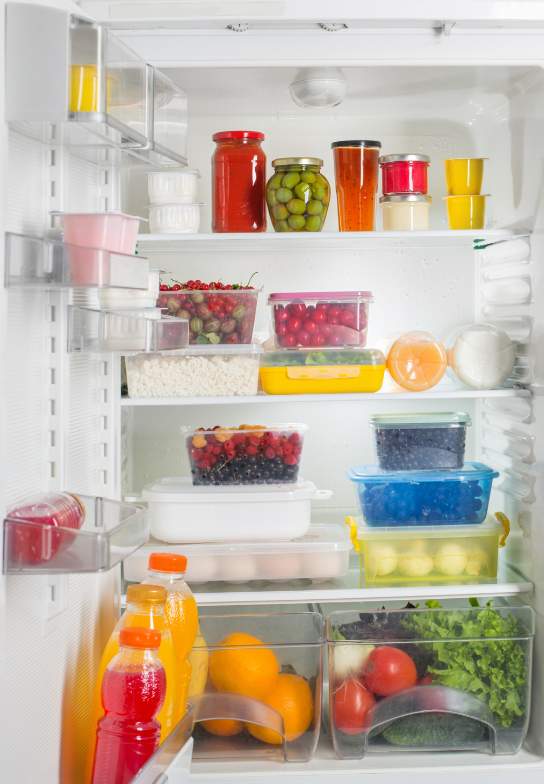 The Cost Of Mini Fridges FAQs
Here are some commonly asked questions about the cost of mini-fridges.
What are the most expensive types of mini fridges?
Built-in glass door mini-fridges and larger sizes usually cost higher than the regular models, and can cost around $250 to $700.
What are the least expensive types of mini fridges?
Personal-sized mini fridges with 4 liters are the least expensive and can cost around $50 to $150.
Why use a mini-fridge?
Mini fridges cost less than full-sized refrigerators. They provide the same convenience, for less storage space. They are an excellent option for a small apartments, a bedroom, or a dorm room.
A mini fridge is an excellent way to save space and energy costs. It can also be a good way to supplement your main refrigerator if you frequently entertain guests or host parties.
Are mini fridges food safe?
Mini fridges are just as food-safe as a traditional refrigerators.
As long as the temperature of the fridge is kept at 40 degrees Fahrenheit or below, the food stored in it will remain safe to eat - within the limitations their expiry dates.
It is also important to keep a mini fridge clean by removing spills and crumbs regularly.
Are small fridges less efficient?
Small fridges are typically more energy-efficient than traditional full-sized refrigerators. This is because they use less power and take up less space. Mini fridges also tend to require less maintenance and can last for years with no or minimal repairs.
How long do fridges last?
Mini fridges can last 8 to 10 years or more. The lifespan of a mini fridge will depend on the type, model, and size of the fridge. Proper maintenance can also extend the life of a mini-fridge.
It is important to check the manufacturer's instructions to ensure you use it correctly.
Replacing parts, cleaning coils, and defrosting the fridge as needed will also help keep it running for longer.
Are mini fridges worth it?
Mini-fridges can be a great investment if you are looking for a convenient and economical way to store food and drinks. They are a great way to save space, energy costs, and money in the long run. They can also be an excellent way to supplement your main refrigerator.
Tips & Tricks
Read reviews and compare features and prices before making a purchase. This will help you get the best value for your money.
Make sure to check the warranty and return policy of the store you are purchasing from.
If you are buying a mini fridge for your dorm room, check with the college or university to make sure that it is allowed on campus.
Consider the noise level of your mini fridge before buying it. Some of them can be quite loud.
Make sure to measure the space available for the fridge before buying it.
If you intend to use the mini fridge for wine bottles, make sure to get a wine fridge. These significantly differ from regular fridges, and keep your  wines in great shape.
Before making a purchase, it is important to determine your needs and budget to find the best fit.
If you need a high-quality mini-fridge, check out the brands picked above. They offer great value for money and the features you need. If you can't make a decision, check out these roundups of best mini fridges.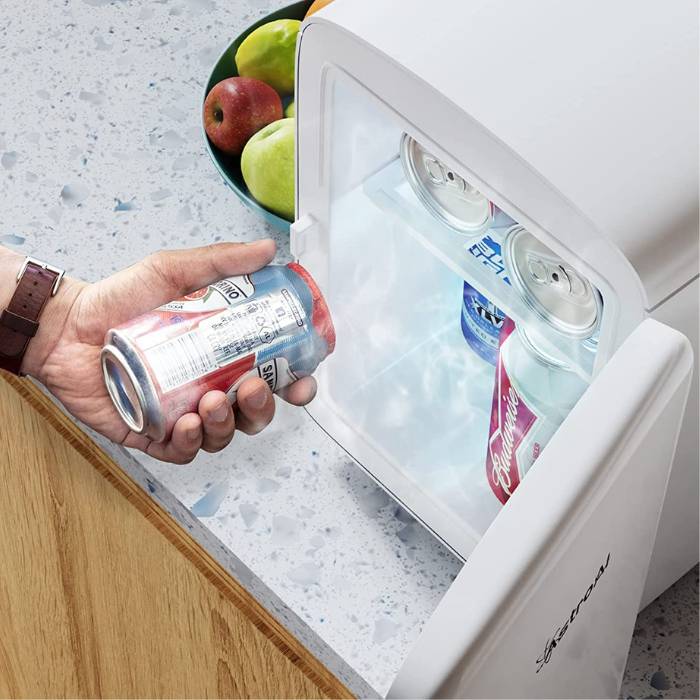 With this guide, you are now equipped with knowledge about the price range of mini-fridges, and what to look out for when making a purchase. Happy shopping!
Catchy Finds