Making a vanilla milkshake can be a fun and tasty activity for the whole family. This classic recipe will be sure to satisfy both kids and adults alike - plus with so many options for add-ons, there's something for everyone's palate.
With just a few basic ingredients from home and some creativity in the kitchen, you can create an amazing dessert that everyone will love! Check it out!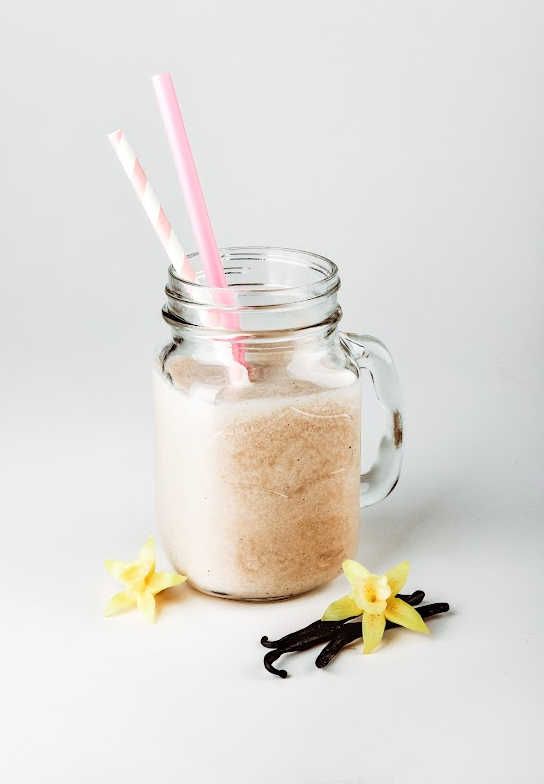 Vanilla Milkshake Recipe
Ingredients You'll Need
It may come as a surprise, but making a delicious vanilla milkshake is simpler than you might think! All you need is some ice cream, milk, vanilla extract, and whipped cream (optional). We recommend using:
1 scoop of vanilla ice cream
1 cup of cold milk
2 teaspoons of pure vanilla extract
Whipped cream & toppings of your choice
Of course, if you feel like experimenting with different flavors and ingredients then feel free to get creative!
Making Your Milkshake
Once you've gathered your ingredients it's time to get started.
Begin by putting the ice cream and pouring the milk into a blender and blend until smooth and creamy.
Then add in the two teaspoons of pure vanilla extract and blend well until everything has been combined.
Taste test and adjust accordingly - if it needs more sweetness add a tablespoon of sugar or honey while blending.
Pour your creation into two glass mugs or tumblers, top off with whipped cream if desired, grab some straws, and enjoy!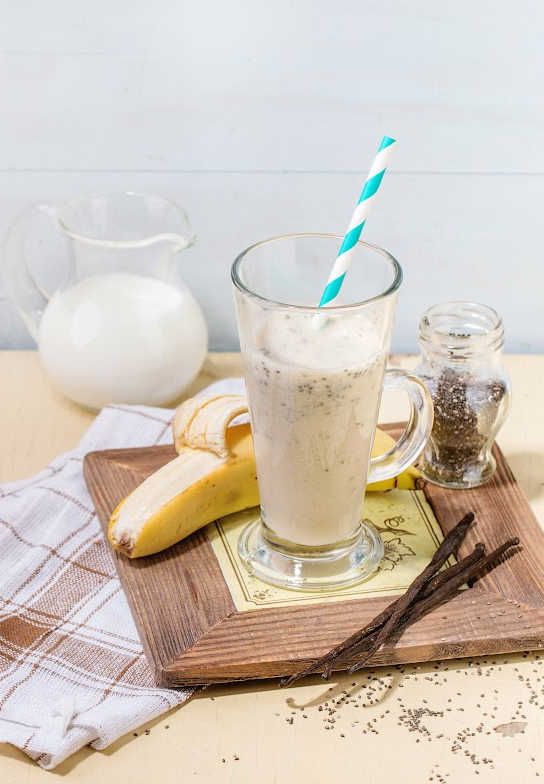 Different Variations
Fruit Vanilla Milkshake Variations
For a fruity twist on the classic vanilla milkshake, add some fresh or frozen fruit.
Berries are always a popular choice and will give your milkshake a delicious tart flavor.
You could also try adding in some mango for an exotic twist, or some banana to make it even more creamy.
Experiment with different combinations of fruit to find the perfect flavor you're looking for.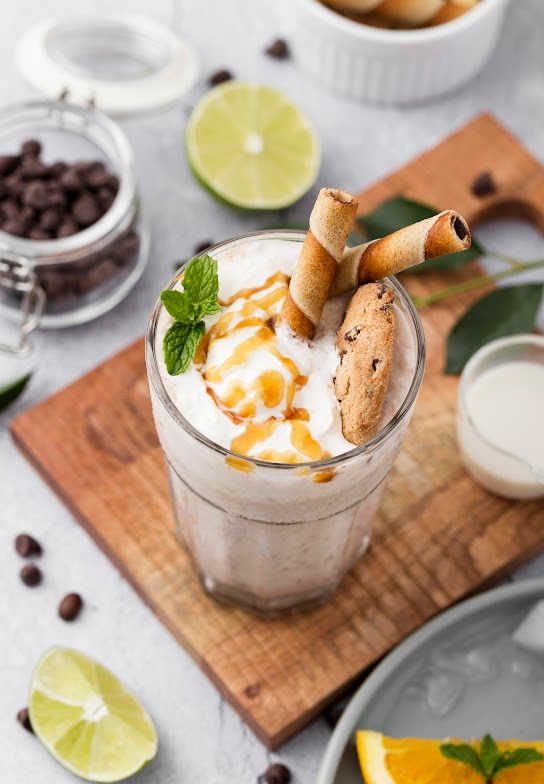 Vanilla Milkshake Topping Variations
If you want to take your milkshake up a notch then why not try adding some fun toppings?
You could try adding in some crushed cookies, and crushed nuts for some extra crunch.
Or why not go all out and add some chocolate chips or sprinkles for a unique twist?
You can even add a scoop of coffee ice cream for an espresso twist - the possibilities are endless!
Another option would be to pour in some caramel sauce just before serving—yum!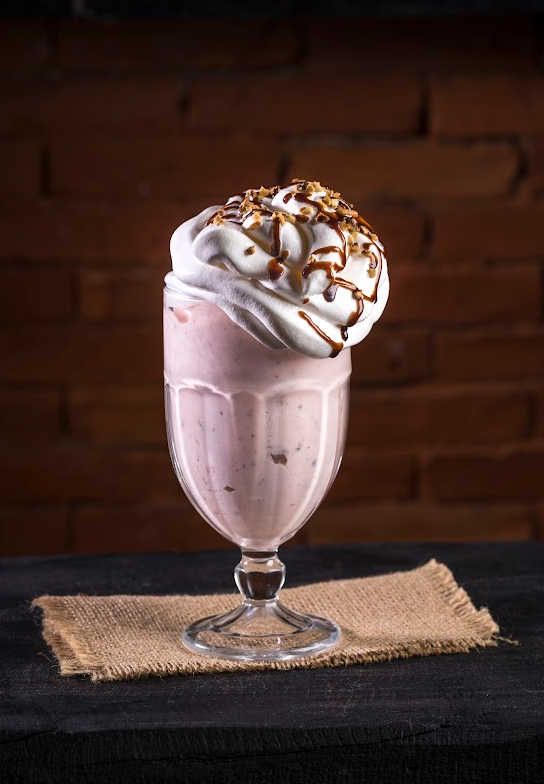 Tips & Tricks
For an extra creamy milkshake, you can use heavy cream or half-and-half instead of regular milk.
For a thicker milkshake, add some extra ice cream or thickening agents such as xanthan gum or arrowroot powder.
If you want to avoid dairy, use dairy-free ice cream and substitute the milk for a vegan alternative such as coconut milk or almond milk, and use frozen bananas as your base ingredient.
You can also add in some protein powder for a healthier option.
You can also add different types of fruits such as banana, strawberry, orange for a unique twist!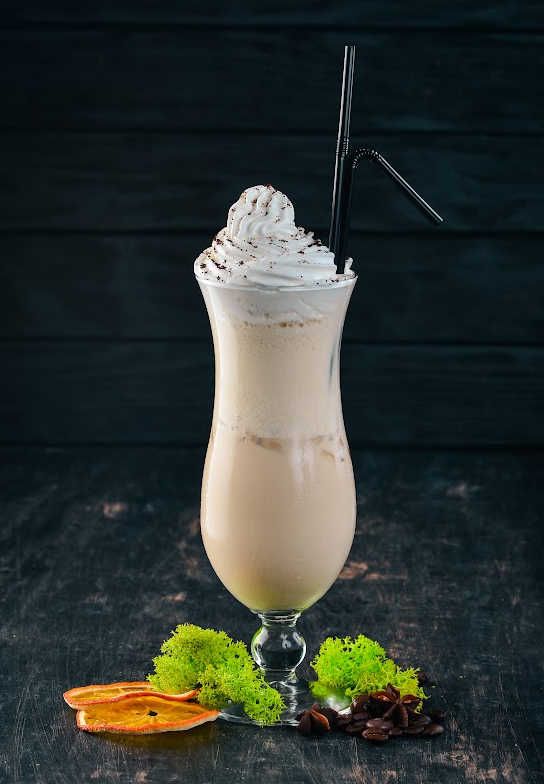 Vanilla Milkshake FAQs
Here are some answers to the most common questions about vanilla milkshakes that help you get the best results:
Are vanilla milkshakes healthy?
Vanilla milkshakes are not typically considered to be healthy, as they are often made with high-calorie ingredients such as ice cream, milk, and sugar.
However, if you opt for some of the variations mentioned above, you may be able to make a healthier version.
For example, using frozen bananas instead of ice cream or adding protein powder can help to make a more nutritious version of the classic vanilla milkshake.
When should I drink a milkshake?
A milkshake is the perfect snack or treats for any time of day. Whether you need a pick-me-up mid-afternoon or looking to satisfy a sweet tooth late at night - this classic dessert will never fail to hit the spot! Enjoy!
Is it okay to drink shakes every day?
It is generally not recommended to drink milkshakes every day, as they are high in calories and sugar.
If you're wanting to incorporate shakes into your daily diet, it would be best to opt for healthier variations such as using bananas or adding protein powder.
This way, you can enjoy the creamy deliciousness without feeling guilty afterward!
What milk is best for milkshakes?
Whole milk is generally considered to be the best option for making milkshakes, as it creates a creamy and thick consistency.
It also helps to ensure your shake has enough sweetness without having to add additional sugar.
If you're looking for an alternative, almond or soy milk are both great options!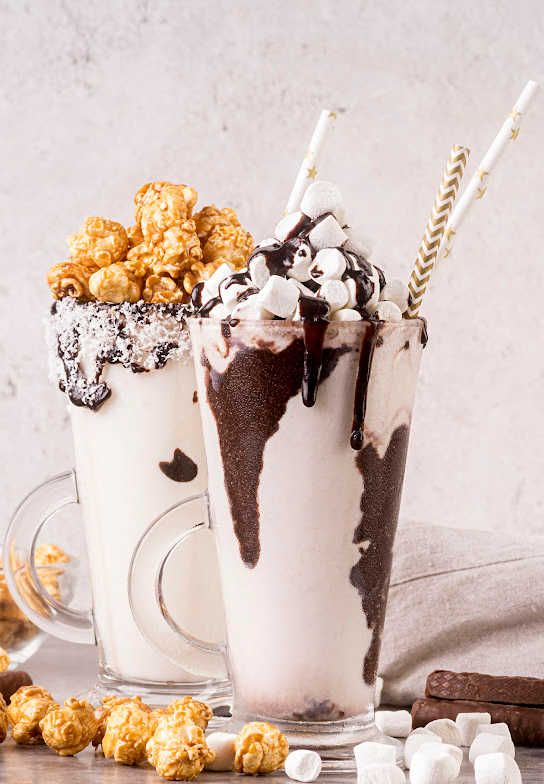 Now that you know how to make a delicious vanilla milkshake, go ahead and enjoy the classic treat!
Need a blender? We've got you covered. We have picked the best quiet blenders for all your milkshake needs. Check out our review blog post below!
There are endless possibilities when it comes to making this delicious treat. Grab those ingredients and start blending - it's time for an old-fashioned vanilla milkshake! Enjoy!
Catchy Finds