Here's a delicious recipe for pizza margherita that you can try at home. If you're looking for a classic pizza margherita which is lighter, crispier, then this recipe is for you!
What Is A Margherita Pizza
A pizza Margherita is a classic Italian pizza that is made with fresh mozzarella, tomatoes, and basil. It is a type of pizza that originated in Naples, Italy.
This pizza is named after Queen Margherita of Savoy and is said to be her favorite pizza. A traditional margherita pizza has a thinner and crispier crust.
How Many Types Of Pizza Margherita
There are two types of margherita pizza: the traditional and the modern.
The traditional margherita pizza has a thinner and crispier crust, while the modern margherita pizza has a thicker and chewier crust.
Margherita Pizza Recipe
serves 4-6 people
Ingredients
1 pound pizza dough
1 cup tomato sauce
3 ounces mozzarella cheese, shredded
1/4 cup pecorino romano cheese
1/4 teaspoon garlic powder
1/4 teaspoon salt
1/4 teaspoon black pepper
1/2 cup thinly sliced fresh basil leaves
How To Make Margherita Pizza
Preheat the oven to 500 degrees Fahrenheit.
Roll the pizza dough out onto a baking sheet.
Spread the tomato sauce over the dough, and then sprinkle on the mozzarella and pecorino romano cheese.
Sprinkle on garlic powder, salt, and black pepper.
Bake for 10-12 minutes, or until the crust is golden brown and the cheese is melted and bubbly.
Remove from the oven, and top with the fresh basil leaves. Slice and serve.
Tips & Tricks
If you want to make an authentic pizza margherita as Neapolitan way, set aside 24 hours to prepare the dough in advance.
The dough and pizza balls need to be able rest at room temperature for 24 hours in total.
Watch this amazing video and learn how chef Lucio from Le 5 Stagioni - Vincenzos Plate channel created a classic, mouth-watering pizza margherita.
Not sure which baking pan to purchase for your next pizza night? Look no further! We've compiled a list of the 4 best pizza pans on the market, so you can choose with confidence. Check further the list below.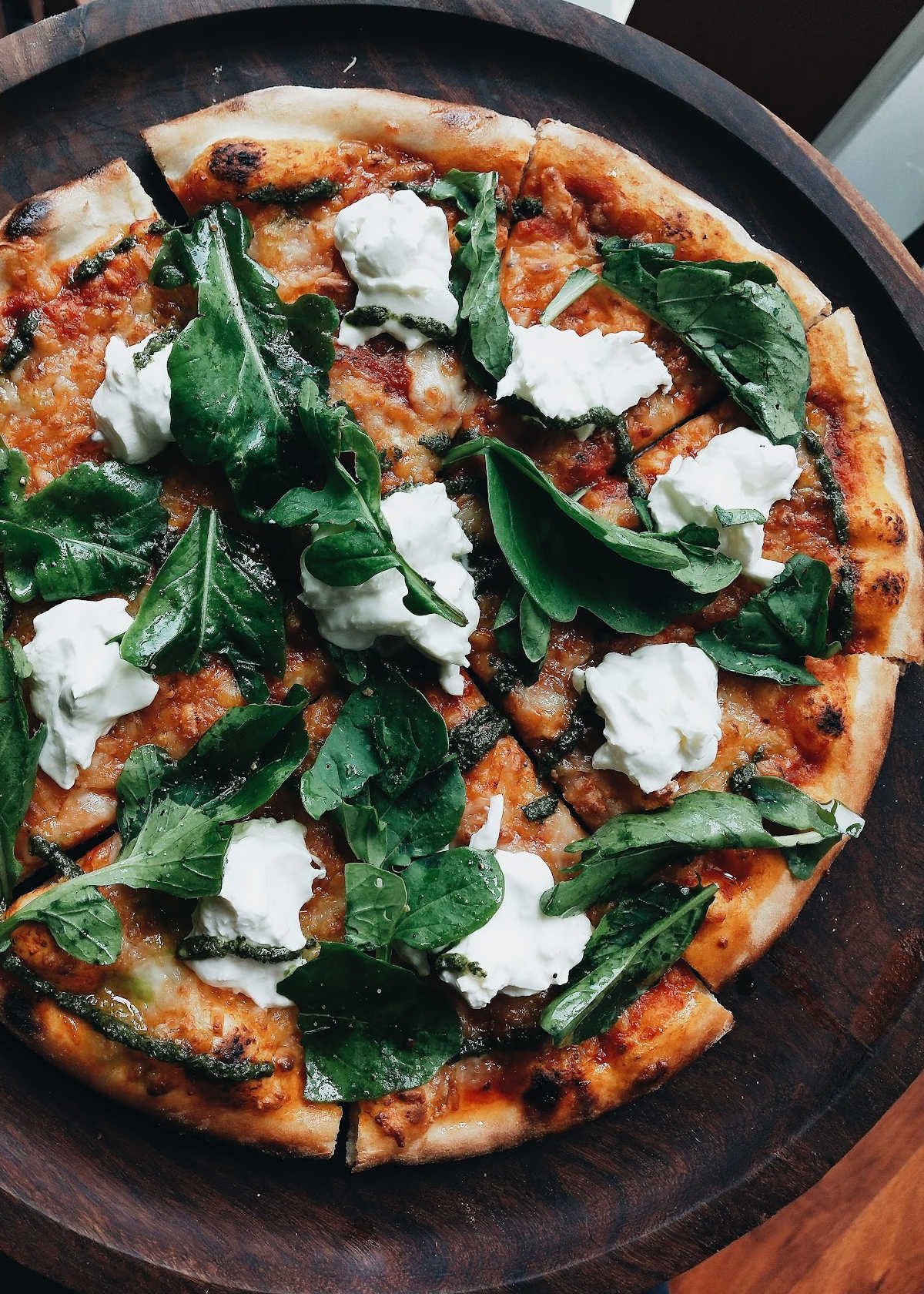 Happy baking!
Catchy Finds