I've been seeing a lot of recipes for white sauce pizza lately, and I have to admit, I was intrigued. I love pizza as much as the next person, but I've always made it with red sauce. Why not give white sauce a try? So that's what I did.
What Is White Sauce Pizza?
As the name suggests, white sauce pizza is made with a white sauce instead of a red sauce. The most popular type of white sauce is Alfredo sauce, but there are other options as well.
What Are The Ingredients?
The ingredients in white sauce pizza will depend on the type of sauce you use. For Alfredo sauce, you'll need butter, heavy cream, Parmesan cheese, garlic, and salt. Other white sauces may have slightly different ingredients, but these are the basics.
What Happened?
I started by making the dough. I followed a recipe I found online, and it seemed to be going well. But then I realized I was out of yeast! Luckily, I had some baking powder on hand, so I substituted that and crossed my fingers that it would work. The dough ended up being a little bit dense, but not too bad.
Next, I made the white sauce. Again, I followed a recipe, this time using milk, butter, flour, and garlic powder. The sauce turned out well, but it was thick. I spread it on the dough and added some mozzarella cheese and pepperoni.
The pizza went into the oven and started to smell amazing. But after 20 minutes, it was clear something was wrong. The cheese wasn't melted and the crust wasn't crispy. It looked more like an overcooked casserole than a pizza. But you know what they say - even bad pizza is still pretty good. So we dug in anyway!
In The Nutshell
White sauce pizza is definitely not my favorite - give me red sauce any day! That being said, it wasn't terrible.
If you're feeling adventurous in the kitchen and want to try something new, white sauce pizza might be worth a shot. Just don't be surprised if it doesn't quite turn out the way you planned! Check the video tutorial below for white sauce pizza recipe.
Do you want to learn more about red sauce pizza recipes? Here are some delicious Pizza Margherita and Prosciutto Pizza recipes to try at home. These pizzas are flavorful and will be a hit with your family and friends, so don't hesitate any longer!
We have reviewed and compiled a list of the 4 best pizza baking pans to make your next-at-home pizza night as hassle free as possible. So, let's get baking!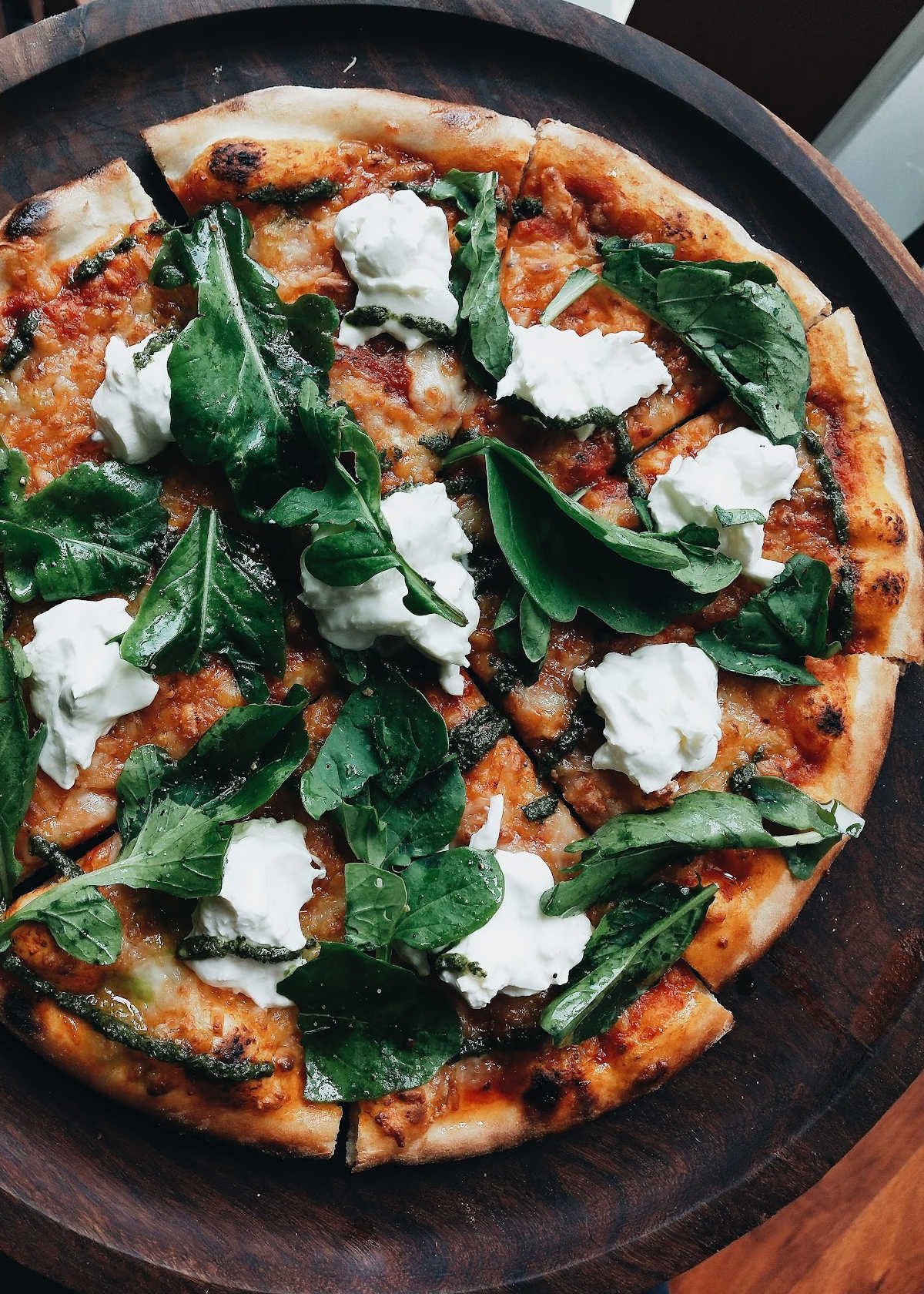 Happy baking!
Catchy Finds