If you're looking for a light, flavorful pizza and unique pizza experience, be sure to try Neapolitan pizza. You won't be disappointed! With these tips, you'll be able to make the perfect Neapolitan pizza right in your own kitchen!
What Is Neapolitan Pizza?
If you're a fan of pizza, then you've probably heard of Neapolitan pie. But what is it that makes this type of pizza so special?
This pizza is made with a soft, doughy crust. The dough is usually made with a combination of flour, water, salt, and yeast. And it's this dough that gives this pizza its characteristic pillow-like texture.
It is also characterized by its thinness. Unlike other types of pizza, which can be quite thick and doughy, Neapolitan pizza is nice and thin. This makes it easy to fold in half and eat on the go.
The most distinctive feature of this pizza is its toppings. This combination of flavors creates a pizza that is both light and flavorful. Other pizzas are often loaded with meats and cheeses, while Neapolitan pie is typically topped with just a few simple ingredients: tomatoes, mozzarella, and basil.
So, if you're looking for the best possible pizza experience, look no further than Neapolitan pizza. Read on for the detailed recipe and tips!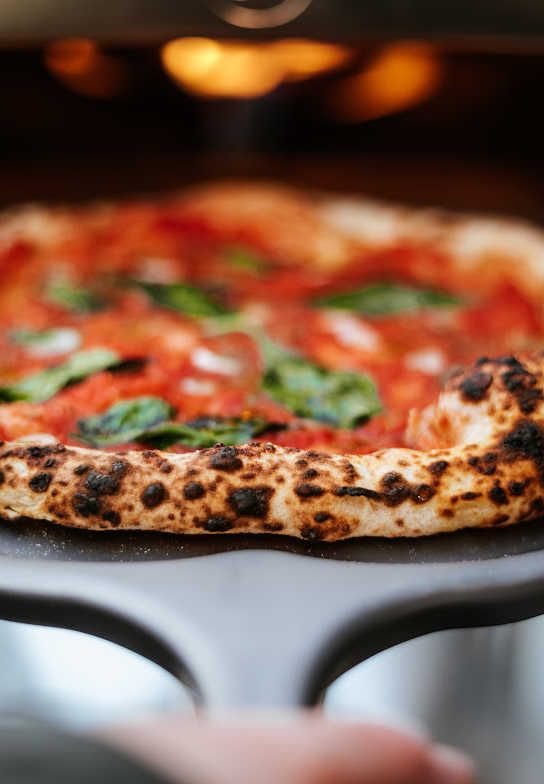 Neapolitan Pizza Recipe
1. Neapolitan Pizza Dough Recipe
The ingredients for this pizza are simple, but it's the way that those ingredients are combined that makes Neapolitan pie so special.
Ingredients:
1 tablespoon active dry yeast
1 teaspoon sugar
1/2 cup warm water
3 cups wheat flour
1 teaspoon salt
1/4 cup olive oil
Instructions:
To make the dough, combine the yeast, sugar, and warm water in a bowl and let sit for about 10 minutes until foamy.
Add the bread flour and salt and stir to combine.
Add the olive oil and continue stirring until the dough comes together in a ball.
Place the dough on a floured surface and knead for about 10 minutes.
Place the dough in a bowl, cover with a damp towel.
The dough is made by hand and then left to rise for at least 24 hours.
This slow fermentation process creates a light and airy crust that is the perfect canvas for topping with fresh tomatoes and mozzarella cheese.
After the dough has risen, divide it into 12-16 balls.
Place the dough balls on a floured surface and let them rest for about 10 minutes before baking.
2. Neapolitan Pizza Sauce Recipe
Ingredients:
3 tablespoons olive oil
4 cloves garlic, minced
1 (28-ounce) can crushed tomatoes
1 teaspoon sugar
1 teaspoon salt
1/4 teaspoon black pepper
Instructions:
To make the sauce, heat the olive oil in a large saucepan over medium heat.
Add the garlic and cook until fragrant, about 1 minute.
Add the crushed tomatoes, sugar, salt, and black pepper and stir to combine.
Bring the sauce to a simmer and cook for about 10 minutes.
This sauce can be made ahead of time and stored in the fridge for up to 2 weeks.
3. Neapolitan Pizza Toppings Recipe
Mozzarella Cheese
1 pound mozzarella cheese, and 1/2 cup of parmesan cheese, shredded
Simply shred the cheese using a cheese grater.
The cheese can be stored in the fridge for up to 1 week.
Basil Leaves
1 bunch fresh basil leaves, chopped
Simply chop the basil leaves using a knife or food processor.
The basil can be stored in the fridge for up to 1 week.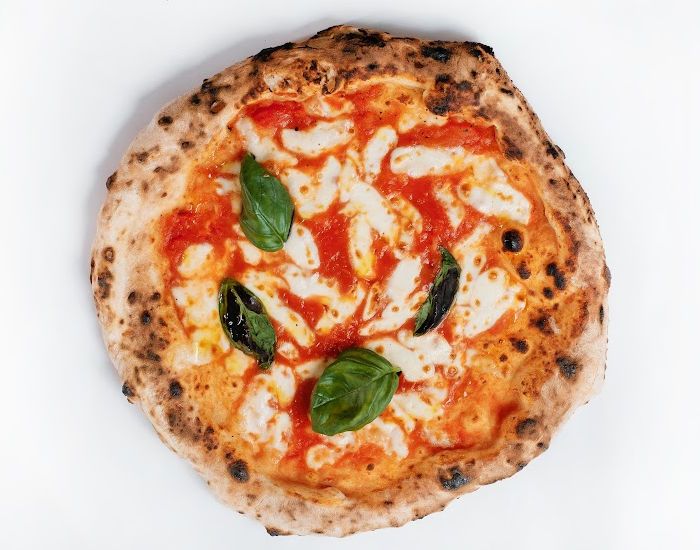 How To Make Neapolitan Pizza
Baking Neapolitan pie is an art form. Now that you have all of your ingredients, it's time to put them all together and make some pizza!
To make the pizza, preheat your oven to 900 degrees Fahrenheit.
Place a pizza stone or a steel baking pan in the oven to preheat as well.
Stretch or roll out the dough balls into 12-16 inch circles.
Place the dough on a cornmeal-dusted pizza peel and top with your favorite sauce and toppings with fresh tomatoes and mozzarella cheese.
Slide the pizza onto the preheated baking stone or steel.
The pizza is cooked for just 60-90 seconds in a wood-fired oven.
Bake until the crust is crispy and the cheese is melted and bubbly.
The high heat creates a char on the outside of the crust while leaving the inside soft and fluffy.
Tips & Tricks
The pizza dough should be thinly stretched to create a light and airy crust.
The sauce should be slightly chunky so that it doesn't make the pizza soggy.
Use only the fresh cheese for the best flavor.
Only use a few toppings so that the pizza isn't overloaded.
The pizza is cooked for just a few minutes at a very high temperature to create the perfect crust.
Made with simple ingredients and cooked to perfection, this style of pizza is sure to please even the most discerning of palates.
Want to take your pizza baking skills to the next level? Check out our blog post below, where we have researched and picked out 7 best pizza ovens for home from hundreds of different models available in The United States. So you can become a pizza pro in no time!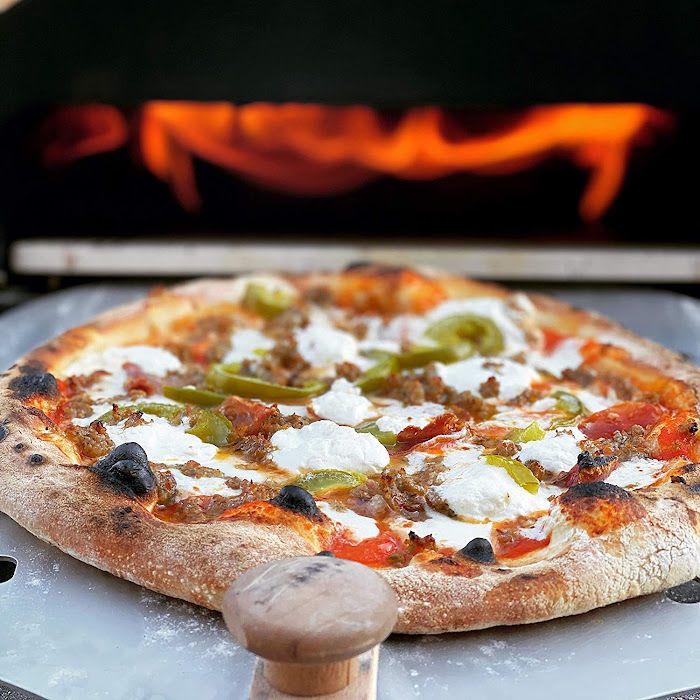 So what are you waiting for? Grab the ingredients and get started baking your very own Neapolitan pie today!
Happy baking!
Catchy Finds