If you're looking for a delicious and easy way to impress your friends and family, look no further than the humble pita. Whether you're filling it with falafel, hummus, or just about anything else, these little pockets of deliciousness are sure to be a hit.
But what exactly is a pita? And how do you fill one without making a total mess? Keep reading to get your easy pita recipe out of our 3 quick recipes, and everything you need to know about this dish.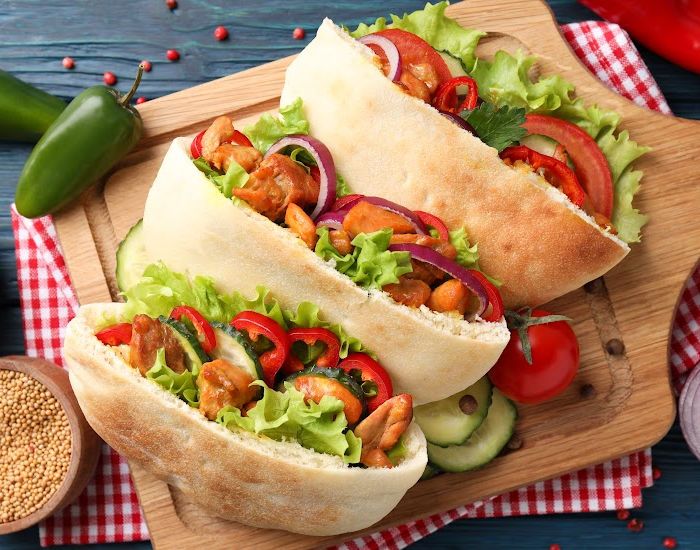 What Are Pitas?
Pitas are believed to have originated in the Middle East, and they've been a staple of Mediterranean and Greek cuisine. These days, pitas are enjoyed all over the world.
A pita is a type of flat-bread. It's made from wheat flour, water, yeast, and salt, and is cooked in a special oven called a taboon. The dough is flattened into a disc and then baked until it's nice and puffy.
Once it comes out of the oven, the pita is filled with all sorts of delicious things like hummus, falafel, meats, vegetables, chips, and more.
A Quick Pita Bread Recipe
Making pitas is actually easy! Here are 3 easy pita recipes that you can make at home:
1. Pita Bread Recipe Gluten Free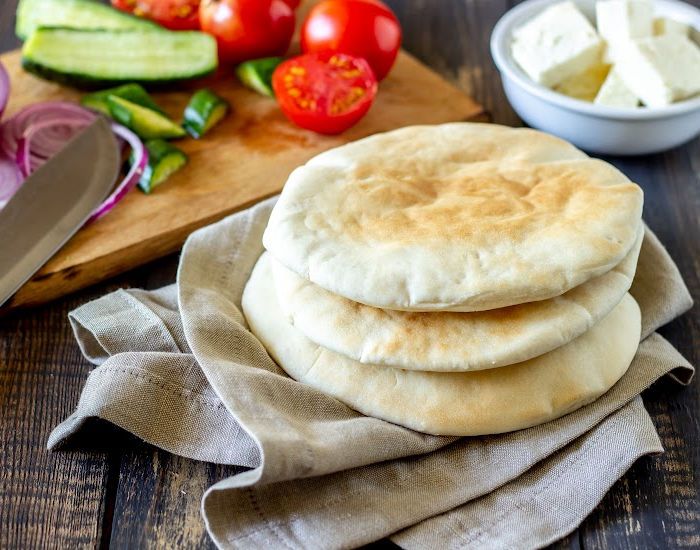 Ingredients:
1 cup gluten free bread flour
1/4 teaspoon kosher salt
1 teaspoon sugar
1 tablespoon active dry yeast
1/2 cup warm water
Instructions:
In a large bowl, combine the gluten free flour, salt, sugar, and yeast.
Stir until everything is evenly mixed.
Add the warm water and stir until the dough comes together.
To form a sticky, but smooth and elastic ball, knead the dough in a stand mixer for about 10 minutes.
After the dough is fully kneaded, place it in a greased bowl.
Cover the bowl with a clean towel or Saran wrap and set it aside in a warm place to rise for about an hour.
Once the dough has doubled in size, shape it into a ball and then flatten it into a disc.
Place the dough on a greased baking sheet and let it rest for about 10 minutes.
Preheat your oven to 500 degrees Fahrenheit.
Bake the pitas for about 5-7 minutes, or until they are golden brown and puffy.
Remove from the oven and let cool before filling.
2. Greek Pita Bread Recipe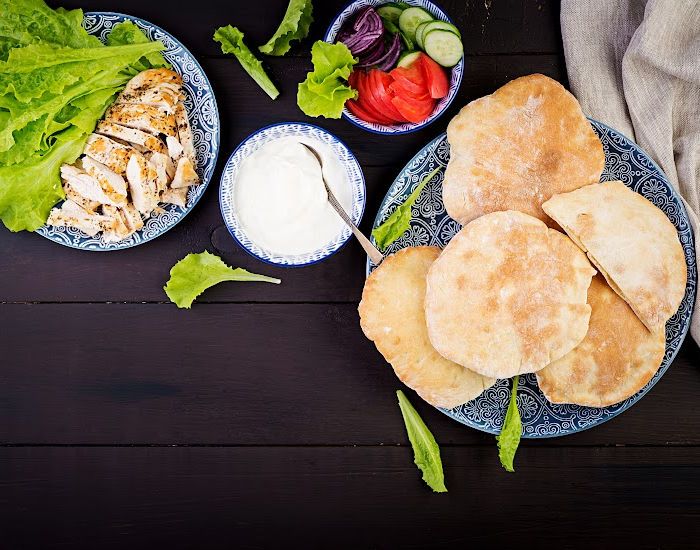 Ingredients:
1 pound ground lamb (or chicken)
1/2 teaspoon dried oregano
1/2 teaspoon ground cumin
1/4 teaspoon garlic powder
1/4 teaspoon salt
1/4 teaspoon black pepper
1/2 cup plain yogurt
1/2 cup diced onion
2 tablespoons chopped fresh parsley
4 pitas, halved crosswise
1/2 cup crumbled feta cheese
1/4 cup chopped tomato
1/4 cup sliced cucumber
1 tablespoon olive oil
1 clove garlic, minced
Instructions:
In a bowl, combine ground lamb (or chicken), oregano, cumin, garlic powder, salt, and pepper.
In another bowl, whisk together yogurt, onion, parsley, and feta cheese.
Grill or broil lamb (or chicken) on a rack over medium-high heat for 5 minutes per side.
Remove from heat and let rest for 5 minutes. Thinly slice meat against the grain.
Brush pitas with olive oil and garlic. Grill or broil for 30 seconds to 1 minute per side, until warmed through.
To assemble, fill each pita half with some of the lamb (or chicken), yogurt mixture, tomato, and cucumber. Serve immediately.
3. Pita Chips Recipe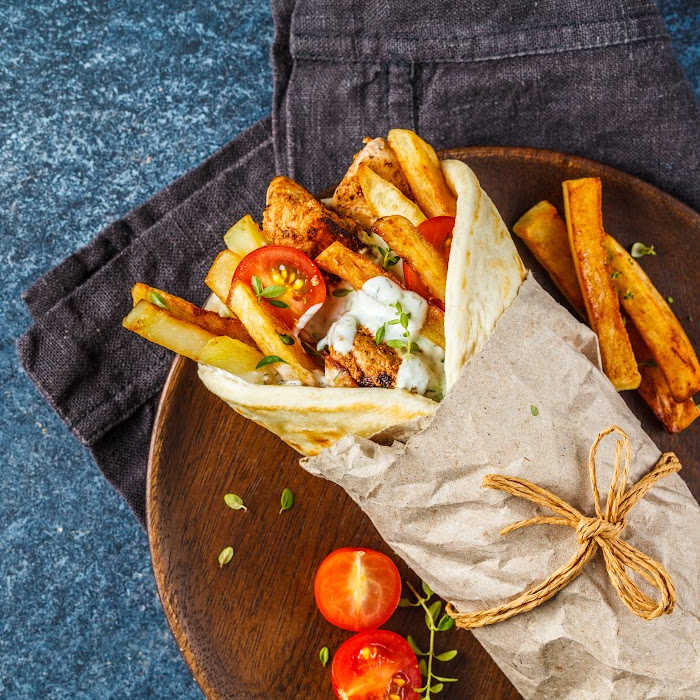 Ingredients:
1 pita bread, cut into 8 wedges
1 tablespoon olive oil
1/4 teaspoon garlic powder
1/4 teaspoon dried oregano
1/4 teaspoon salt
1/4 teaspoon black pepper
Instructions:
Preheat oven to 375 degrees Fahrenheit.
In a bowl, combine pita wedges, olive oil, garlic powder, oregano, salt, and pepper.
Toss to coat evenly.
Spread the wedges out on a baking sheet and bake for about 10 minutes, or until golden brown and crispy.
Serve immediately with your favorite dips. Enjoy!
How To Fill A Pita Pocket
Now that you know how to make pitas, it's time to talk about filling them. The key to filling a pita without making a total mess is all in the technique.
First, start by adding your ingredients to one side of the pita bread.
Then fold the empty half over top of the filled half and press down gently to seal.
Finally, cut the pita in half or into quarters so that it's easier to eat.
And there you have it! A perfectly filled pita that's guaranteed not to make a mess.
Tips & Tricks
If you're using a messy filling like hummus, be sure to add it to the pita first and then add your other ingredients on top. This will help to keep the hummus from squirting out all over the place.
If you're having trouble sealing your pitas, try wetting the edges with a little water. This will help the dough to stick together and seal up your pitas perfectly.
Pitas are the perfect food for any occasion. Whether you're looking for an easy weeknight meal or want to impress your guests at your next dinner party, these little flat-breads are sure to please. So what are you waiting for? Get out there and try making pitas for yourself!
To make your at-home pitas baking a breeze, we've gathered 5 of the best stand mixers for dough available today! By doing all the research for you and taking some stress out of choosing a mixer, we hope that you can jump right into cooking up something delicious.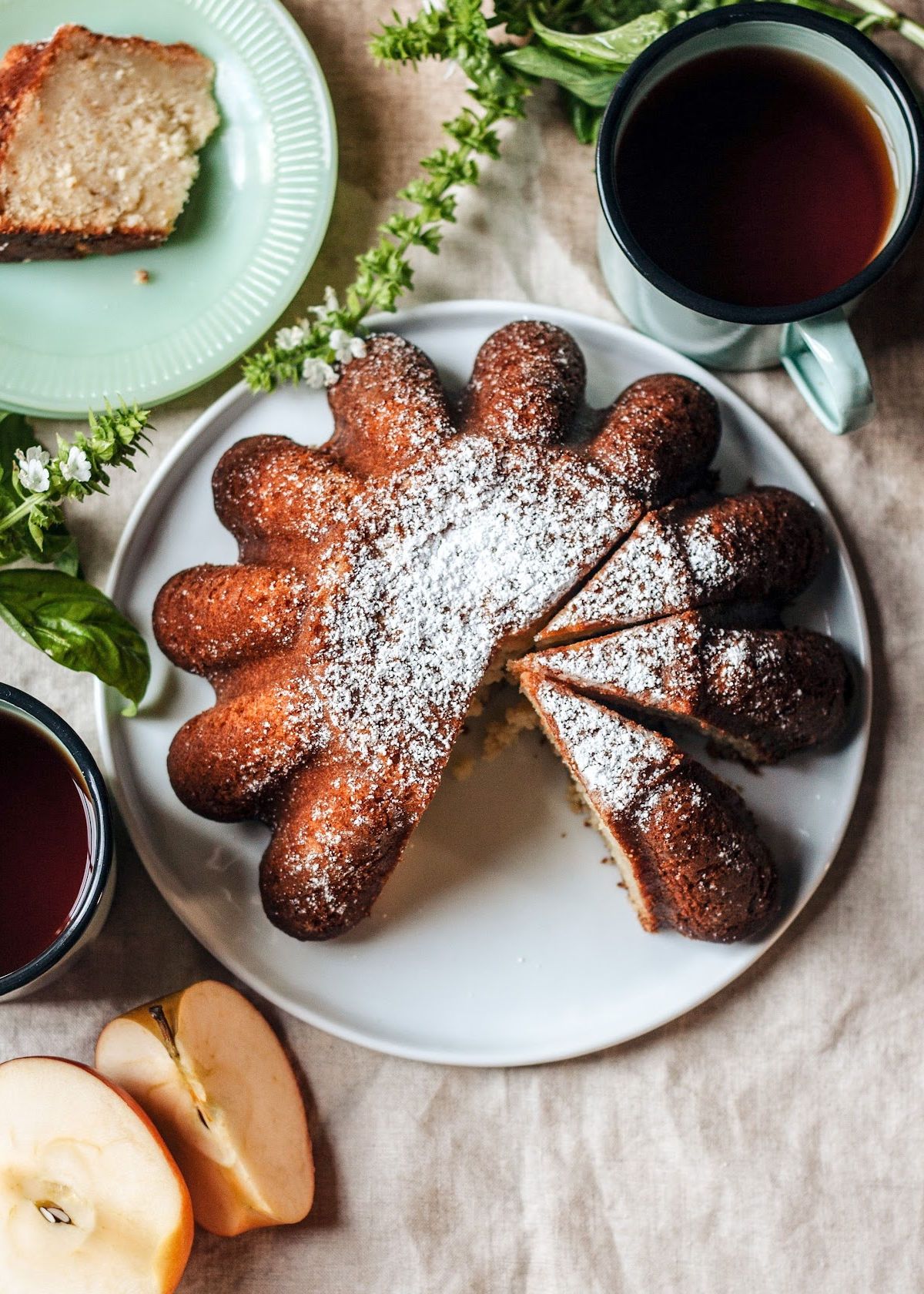 Happy baking!
Catchy Finds