Have you ever looked at a pastry chef's intricate, edible holiday decorations and thought to yourself 'I wish I could make something like that?' This blog post will show you on how to make a beautiful and delicious puff pastry Christmas tree that is sure to impress. Let's get started!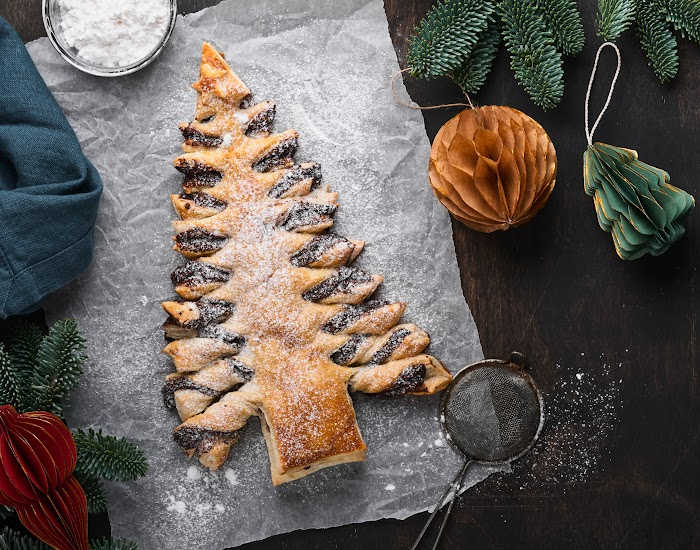 Why Puff Pastry?
Puff pastry is a great choice for Christmas because it's so easy to work with and can be filled with whatever festive fillings you desire. Plus, puff pastries look so beautiful when they puff up in the oven.
They're sure to be a showstopper at any holiday party! Puff pastry is also a great choice for those who are short on time since these delights can be prepared quickly for a special breakfast.
How To Make Puff Pastry Christmas Tree
Ingredients
The great thing about this recipe is that it only requires a few simple ingredients.
2 puff pastry sheets
1 egg
2 tablespoons of water
Fillings (almond paste or Nutella)
You will need sheets of pre-made puff pastry dough (you can find this in the frozen food section of any grocery store), one egg, two tablespoons of water, and your choice of fillings. Once you have these items gathered together, the fun part begins!
Assembling Your Christmas Tree
Preheat the oven to 375°F.
Roll out puff pastry into a large rectangle on a floured surface and cut it into four equal sections.
Take each section and cut the sections diagonally so that you end up with eight triangles in total.
Roll each triangle up from its base to its pointy top and place it on a parchment paper-lined baking sheet so they look like mini Christmas trees.
Beat together an egg and two tablespoons of water for egg wash, then brush each tree with egg wash before adding the preferred filling.
Pinch the base of each puff pastry triangle together to seal it shut, then brush more egg wash over all trees for shine.
Finally, pinch each tree together at its base to seal it shut before brushing more egg wash over the whole tray of trees for added shine.
Bake in preheated oven for 15 minutes or until golden brown and enjoy!
Other Pastry Variations
Apart from puff pastry Christmas trees, you can also make puff pastry stars, candy cane shapes, and wreaths for the holiday season.
These puff pastries can be filled with whatever fillings you desire, such as cream cheese and jam, chocolate chips, or nuts. They're sure to be a hit with kids and adults alike!  
Other fillings such as sliced sausages, mushrooms, and cheese are great for savory puff pastries.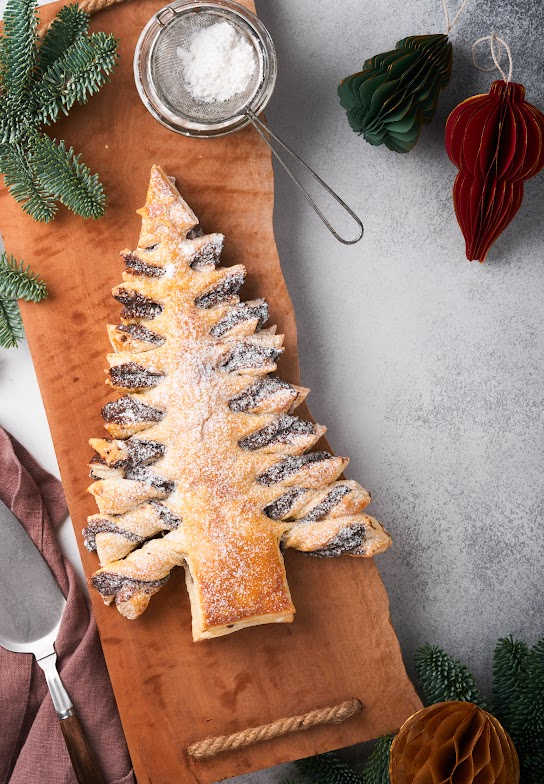 Why Is My Puff Pastry Not Puffing Up?
There could be a few reasons why your puff pastry isn't puffing up. Firstly, make sure that the puff pastry is not too thick or thin when rolling it out. If it's too thick, the puff pastry won't puff up as much in the oven.
Additionally, make sure to cut slits into the puff pastry before baking so that steam can escape and puff up the puff pastry. Finally, make sure that you're not over-baking your puff pastries; when puff pastry is baked for too long, it will deflate instead of puffing up.
How Do I Make Sure Puff Pastry Doesn't Go Soggy?
The best way to ensure that puff pastry doesn't get soggy is to brush it with egg wash before adding the filling and baking. This will help create a barrier between your puff pastry and the filling, preventing it from getting soggy.
Additionally, make sure not to overfill your puff pastry so that the fillings don't spill out and make the puff pastry soggy.
How Do You Use Frozen Puff Pastry?
Frozen puff pastry dough is a great time-saver in the kitchen and can be used to make a variety of sweet and savory dishes. It's quite simple to use; just let it thaw for about 45 minutes at room temperature before rolling it out.
If you need puff pastry dough immediately, you can place it on a lightly floured baking sheet and bake it for about 10 minutes at 350°F. This will puff up the dough so that you can use it in your recipe.
Tips & Tricks
To make your puff pastry Christmas tree extra special, try adding slivered almonds or chocolate chips to the filling.
You can also get creative with different shapes and decorations, such as using sprinkles to decorate the puff pastry trees before baking.
That's it! With just a few ingredients, some creativity, and these easy steps, you can create a beautiful and delicious puff pastry Christmas tree in no time.
Need an oven to assist with your puff pastry Christmas tree creations? Check out the below blog post for a toaster oven buying guide and find your favorite oven from our picks of 8 toaster ovens list today!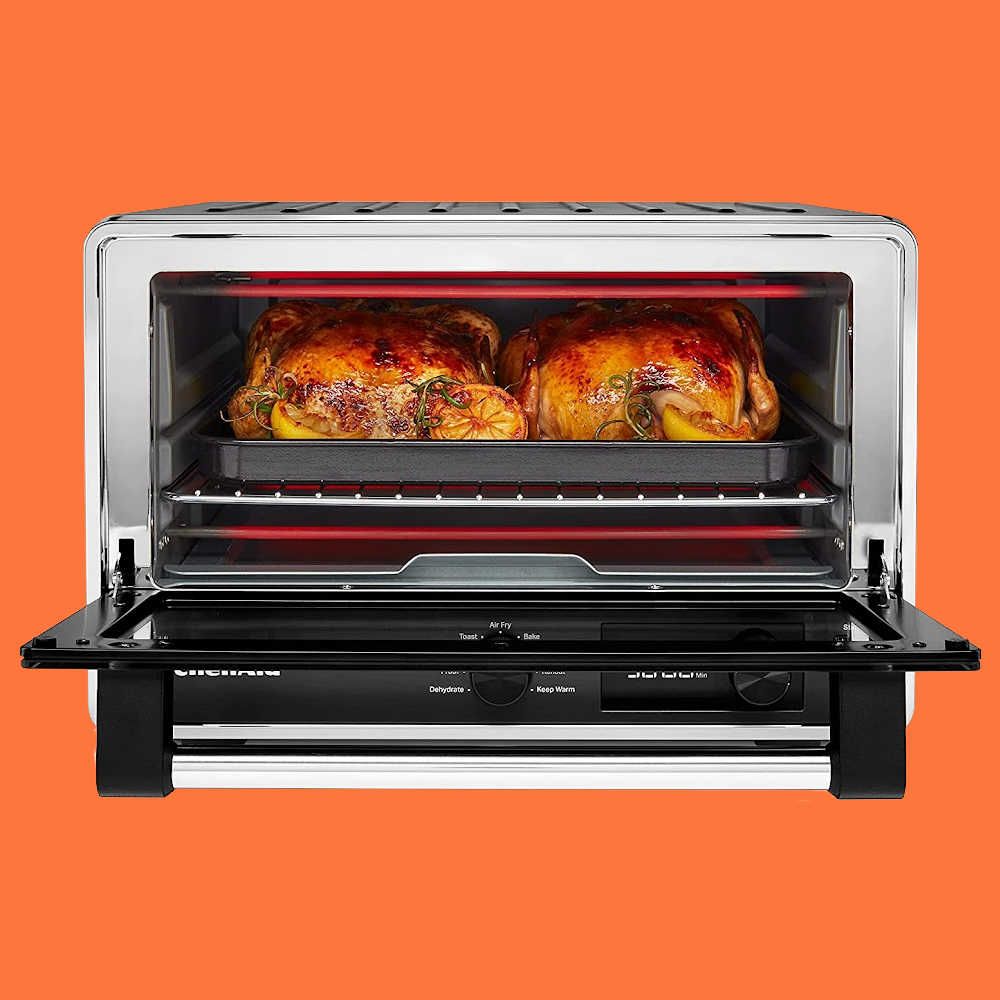 You are now equipped with all the know-how to create beautiful and delicious puff pastry Christmas trees this holiday season! Get creative with different flavors and color combinations that everyone will love.
Gather some basic ingredients from home, and let's get baking! Happy Holidays!
Catchy Finds