Style your coffee table elegantly this Christmas with these simple decorating ideas. These Christmas coffee table festive centerpiece settings will be sure to have your guests gushing.
With a little bit of creativity and patience, you'll have a beautiful holiday centerpiece that will be the source of conversation around your Christmas table this year.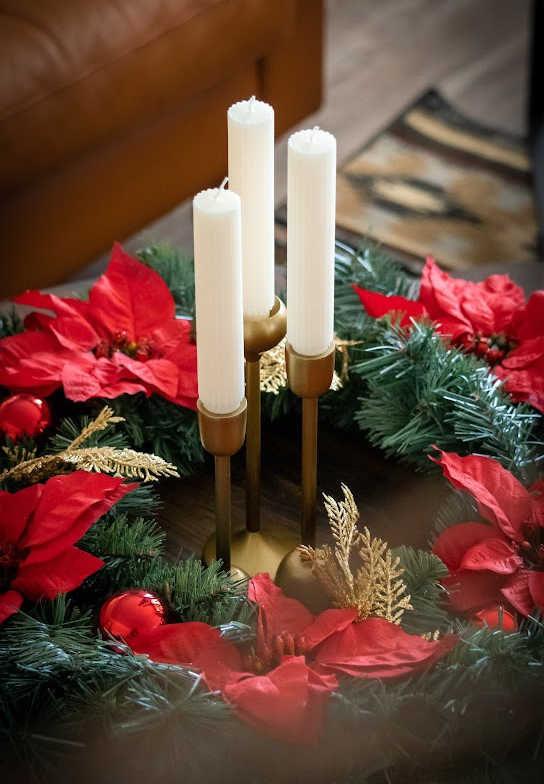 The Basic Rule Of Three
Creating a beautiful Christmas coffee table decor doesn't have to be complicated or expensive. The basic rule of three is always a classic: select tall, medium, and short pieces to make a beautiful display.
Wooden trays provide the perfect foundation for any coffee table. Adding a Christmas wreath, picks, and candles will create a stunning centerpiece that you, your family and friends will love. And don't forget to add a special touch with an item of your choice!
Step 1: Select A Round Tray
Selecting a round tray is the perfect foundation for any coffee table. The timeless beauty of a wooden tray adds rustic charm and makes it a great choice year-round. Wooden trays provide extra space to organize candles, flowers, glasses, or simply display items that mean something special to you.
Step 2: Add a Christmas Wreath
The next step is to find the perfect Christmas wreath. Selecting the perfect Christmas wreath to complete the holiday décor of your home can be a daunting task. It doesn't have to be!
Options like a silver iced or green wreath for adding an elegant touch or a white-washed pinecone wreath for a more rustic vibe are readily available just waiting to join in on the holiday fun. Whether you prefer something simple or decorative, pre-lit or flocked, it's up to your favor.
If color is desired, there are the frosted crabapple plus light green & gold ornament options. Lastly, for those who appreciate a bit of farmhouse charm, the farmhouse chic pine wreath offers natural beauty and an enchanting atmosphere.
Step 3: Choose Your Picks
Whether you go for a more subtle look with a few simple picks, or spice things up with several various eye-catching picks that'll draw people in. For those looking for a tasteful touch of elegance, consider simplicity with a white or gold wreath pick. These picks will create the perfect balance between minimalism and elegance for your coffee table style.
Adding picks to your wreath is an affordable way to instantly add some festive dimension and texture. Choose champagne glitter sphere picks to create the perfect balance between glitz and glamour, which will look beautiful with the candlelight.
You can choose from favorites such as a silver glitter sphere pick, pearl white berry pick, and white tinsel sphere spray for the wreath. The possibilities for adding picks to your Christmas coffee table decor are endless!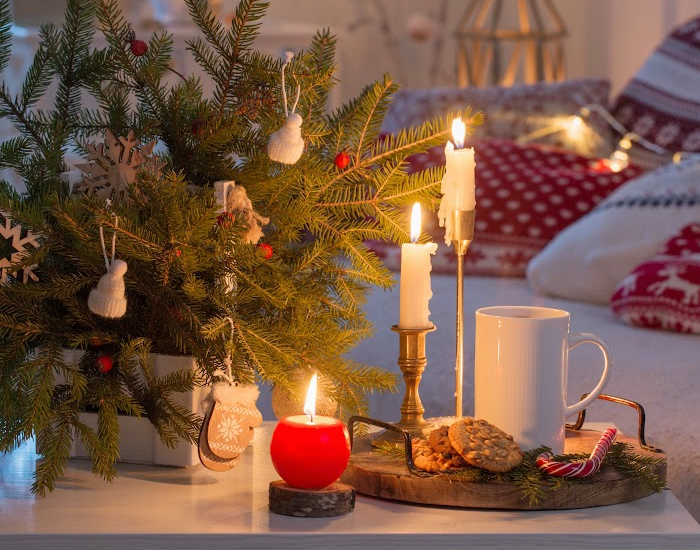 Step 4: Light Up The Candles
Light up the candles with some pretty candle holders this holiday season and let the soft light create a cozy atmosphere for your family. Try to find candles that fit with your tray size and make sure they have a good height difference between them, this will make your centerpiece look bigger. The basic rule of three is a staple when decorating: choose tall, medium, and short pieces to make a beautiful display.
And if you are looking for specific styles for an added dose of seasonal cheer, among the selection of candle holders, mercury glass is a great choice. It sparkles when the light hits it and has an elegant yet festive look.
Step 5: Spice Up A Special Touch
Add a special touch to your holiday decor with a whimsical item! A cute little bird to give your Christmas decor a dash of whimsy. It may look small, but it makes all the difference when you see her perched atop the wreath on the table center.
Whether you select a wood-carved bird, a ceramic figurine, or some other special object of your choice, adding something unique and personal to your coffee table decor will bring a beautiful touch of color and personality.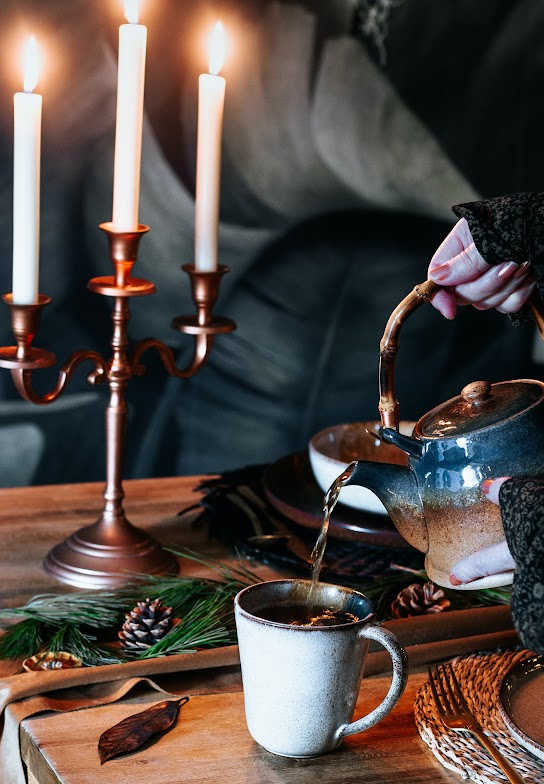 Tips & Tricks
Add Christmas tree cookies to your coffee table decor. Not only will they look festive, but the smell of the cookies baking in your home is sure to bring a cheerful spirit to the holiday season!
Adding a few sprigs of pine or holly around the tray can really bring your Christmas coffee table decor to life.
Faux mistletoe or a strand of mini lights can also be used to add a festive touch.
If you're feeling extra creative, try adding ribbons and bows to your wreath and picks for an extra decorative touch.
For good taste, avoid anything that looks plastic.
Leave enough space for coffee or tea cups.
Remember: the key is to keep it simple, and just add the right amount of decorations to make your coffee table look inviting, yet enough space for holiday treats and drinks. Need an elegant coffee table styling tutorial? Check out the below step-by-step guide from Buffie.
With these five steps, you can easily add some festive cheer to your home with a stylish Christmas coffee table decor. All it takes is a few simple touches to make a lasting impact in your holiday decor. Embrace the holiday spirit and start creating a beautiful display for your coffee table.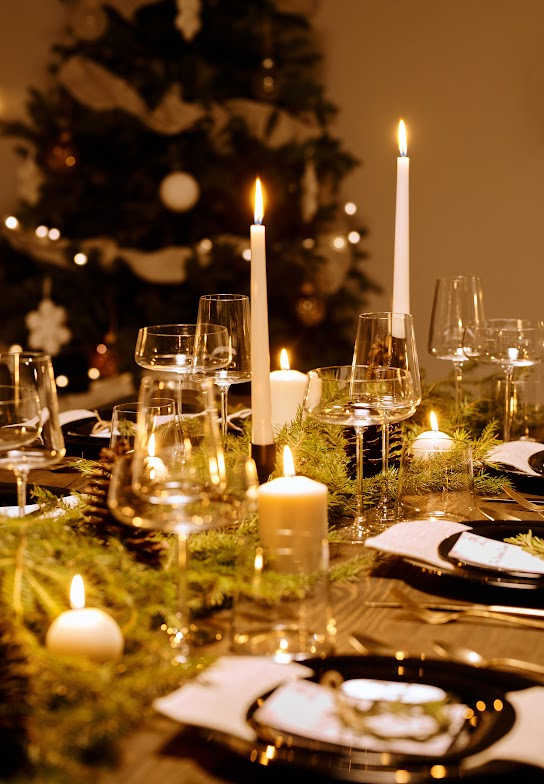 Have fun, get creative, and enjoy the process of transforming your coffee table into a winter wonderland. Happy styling!
Catchy Finds