Fall is here, which means it's time to break out the pumpkin spice and everything nice! One of the best ways to enjoy all things pumpkin is with a delicious stack of pumpkin pancakes. Not only are these pancakes easy to make, but they're also absolutely delicious. So what are you waiting for? Let's get cooking!
Recipe For Pumpkin Pancakes
3 cups all-purpose flour
2 teaspoons baking powder
1 teaspoon baking soda
1 teaspoon salt
1 teaspoon cinnamon
1/2 teaspoon nutmeg
1/2 teaspoon ginger
1/4 teaspoon cloves
2 eggs, beaten
1 cup pumpkin puree
1 1/2 cups milk
1/4 cup brown sugar, packed
1 tablespoon vegetable oil
1 teaspoon vanilla extract
Additional butter and syrup, for serving
Instructions - How To Make Pumpkin Pancakes
1. In a large bowl, whisk together the flour, baking powder, baking soda, salt, cinnamon, nutmeg, ginger, and cloves.
2. In a separate bowl, whisk together the eggs, pumpkin puree, milk, brown sugar, vegetable oil, and vanilla extract.
3. Add the wet ingredients to the dry ingredients and mix until everything is well combined.
4. Preheat a griddle or large frying pan over medium heat and spray with nonstick cooking spray.
5. Scoop 1/4 cup batter onto the griddle for each pancake.
6. Cook the pancakes for 1 to 2 minutes per side, or until golden brown and cooked through.
7. Serve with butter and syrup. Enjoy!
Pumpkin pancakes are the perfect way to enjoy all things pumpkin this fall! These delicious pancakes are easy to make and absolutely delicious. So what are you waiting for? Let's get cooking!
In A Nutshell
Did you know that pumpkin pancakes are also a great way to use up any leftover pumpkin puree you may have? If you find yourself with some extra pumpkin puree after making these pancakes, simply freeze it in an airtight container and save it for another day.
These pancakes are so good, you'll want to make them all year round! So what are you waiting for? Get out there and make some delicious pumpkin pancakes today!
If you're hoping to make crepes in the comfort of your own home, we've selected the best crêpe pans available on the market. With these products, making delicious crepes will be a fun experience! To pick your ideal crepe pan, read our blog post below!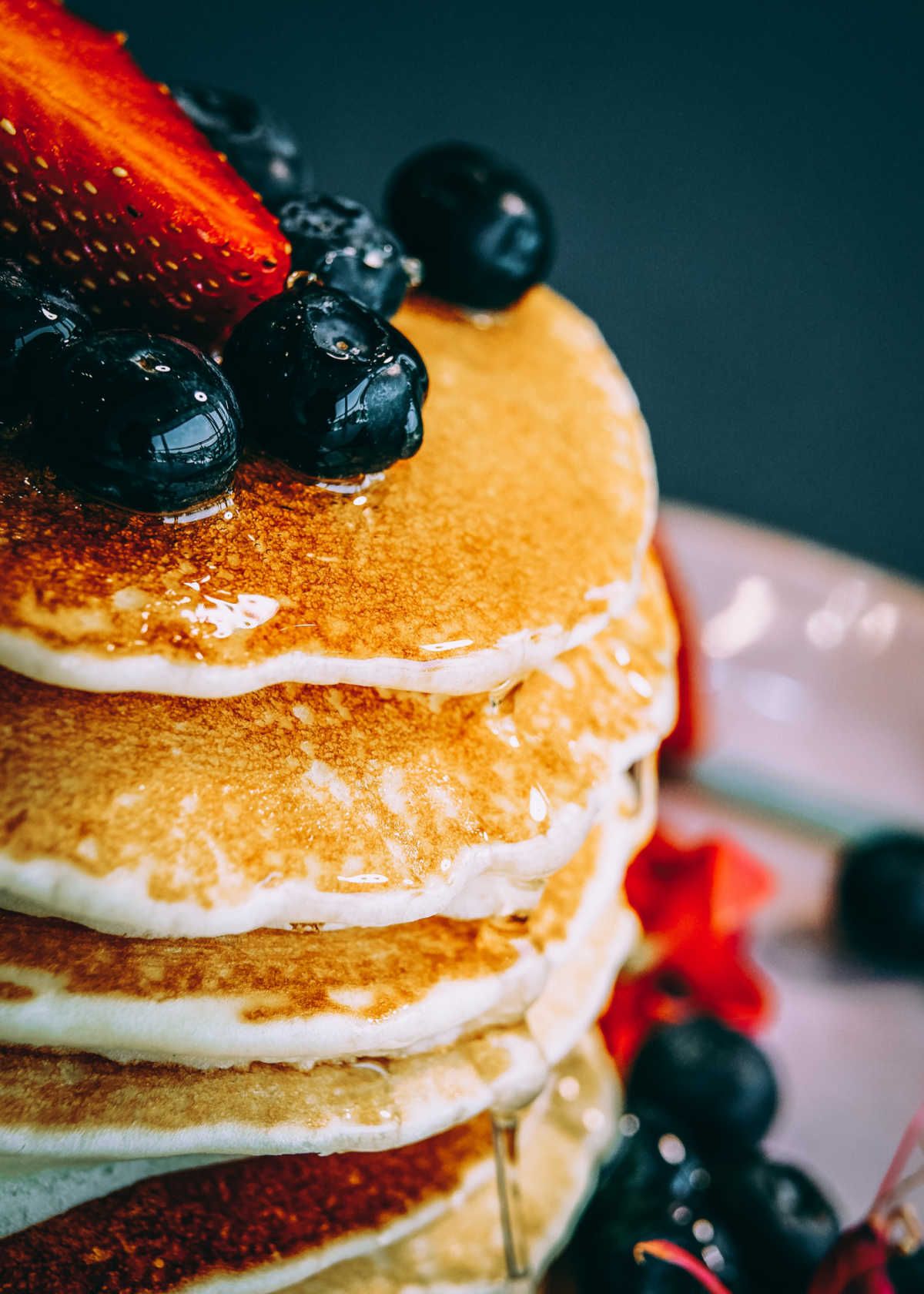 Happy cooking!
Catchy Finds