If you've never had the pleasure of eating crepes suzette, then you're in for a real treat! Crepes suzette is a French classic that consists of crepes (thin pancakes) smothered in a citrusy, buttery sauce and often served flambéed. Sounds pretty fancy, right?
Don't worry, this dish is actually quite easy to make at home. Keep reading for my step-by-step guide on how to make crepes suzette. Trust me, your taste buds will thank you!
Recipe For Crepes Suzette
The first step is to make the crepes. You'll need:
1/2 cup of flour
1/2 cup of milk
1/4 cup of water
1 tablespoon of sugar
1/4 teaspoon of salt
2 tablespoons of butter, melted
2 eggs
1 tablespoon of Cognac or Grand Marnier (optional)
How To Make Crepe Suzette
- [Makes 8 crepes]
In a large bowl, whisk together the flour, milk, water, sugar, and salt until the mixture is smooth. Then whisk in the melted butter and eggs until well combined. Stir in the cognac or Grand Marnier, if using. Let the batter rest for 30 minutes.
Heat a 12-inch nonstick skillet over medium heat. Coat with cooking spray. Pour 1/4 cup batter into pan; swirl to coat bottom evenly. Cook for 1 minute or until crepe begins to brown around edges and top is no longer glossy.
Carefully flip crepe; cook for 30 seconds more or until bottom is lightly browned. Slide crepe onto a plate; cover with a towel to keep warm. Repeat procedure with remaining batter, coating skillet with cooking spray as needed.
Orange Butter Sauce For Crepes Suzette
[Makes 1/2 cup] - Next up is the delicious orange butter sauce. You'll need:
1/2 cup of unsalted butter
1/2 cup of sugar
3 tablespoons of freshly squeezed orange juice
Zest of 1 orange
In a small saucepan over medium heat, melt the butter and sugar together while stirring constantly until the sugar has dissolved and the mixture is smooth.
Stir in the orange juice and zest and cook for 1 minute more or until heated through. Remove from heat and set aside.
Now it's time to assemble & serve!
Take 2 tablespoons of Orange Butter Sauce and spread it evenly over each crepe.
Then fold each crepe into quarters and place on a serving platter seam side down.
Spoon any remaining sauce over crepes and serve immediately. Enjoy!
Crepes suzettes are a must-try for any home chef looking to impress their family and friends with a delicious, yet easy-to-make dish. With just a few simple ingredients, you can create this French classic in your own kitchen. Bon appetit!
Need a pan to make crêpe & pancakes? We've done the research through the market for the best crêpe pans so you can have an enjoyable, stress-free experience with crepes. Click through our blog post to find the perfect option for you!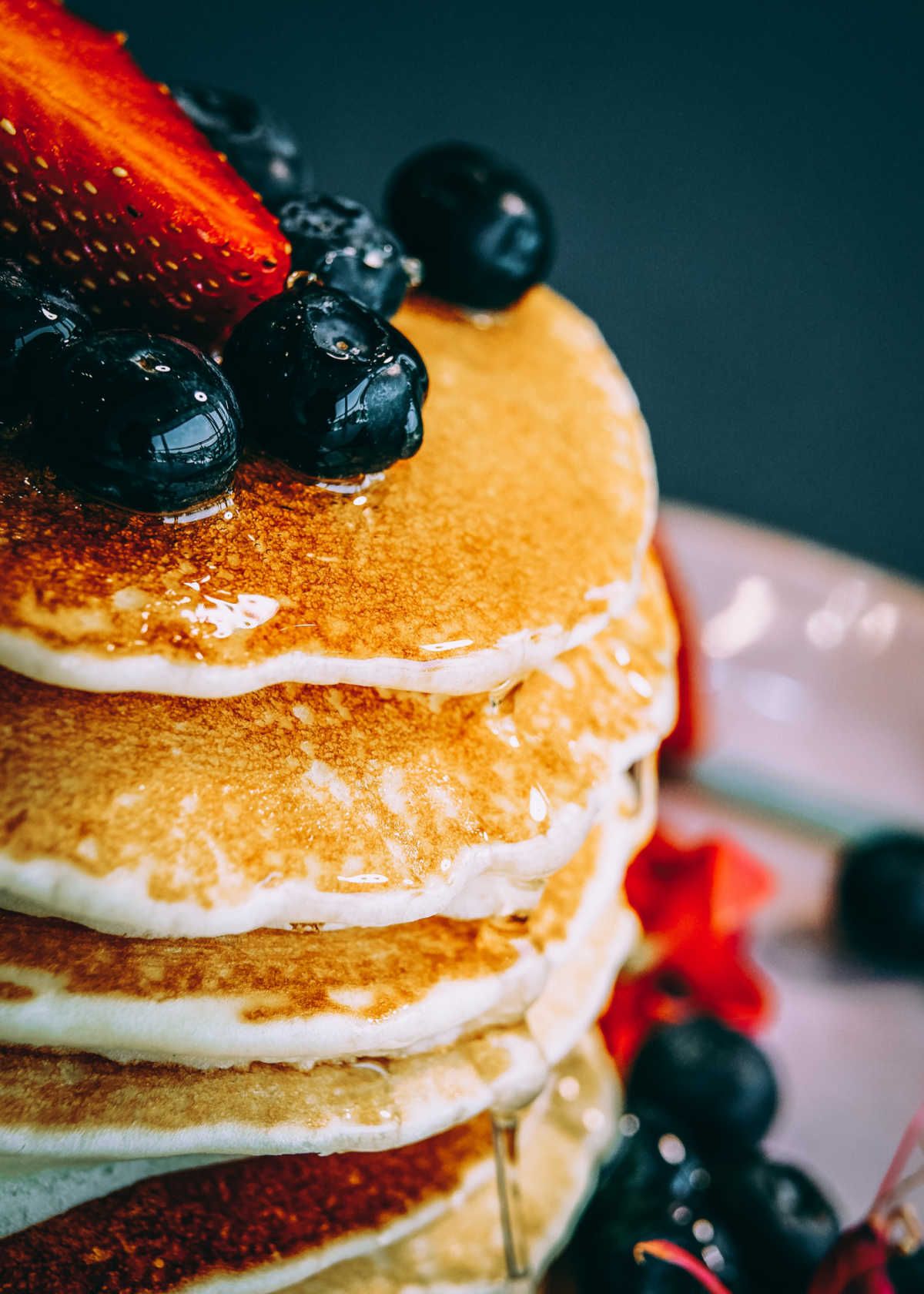 Happy pancaking!
Catchy Finds