A skillets breakfast is the perfect meal to cook for a crowd. It is hearty, filling, and can be easily customized to fit any dietary restrictions. Plus, cleanup is a breeze! All you need is one skillet and you're good to go.
In this blog post, we will give you a step-by-step guide to making the perfect skillets breakfast. We will also provide a delicious recipe that is sure to please everyone at the table. So let's get started!
Skillets Breakfast Recipe
Ingredients
1 pound of breakfast sausage
1/2 cup of diced onion
1/2 cup of diced red pepper
1/2 cup of diced green pepper
6 tomatoes, cut in chunks
6 eggs
1/2 cup of milk
1 tablespoon of butter
1 tablespoon of parsley
Salt and pepper to taste
1 tablespoon tomato paste
Shredded cheddar cheese (optional)
Salsa (optional)
Hot sauce (optional)
Avocado (optional)
How To: Step-By-Step
1. Preheat your oven to 350 degrees Fahrenheit.
2. In a large skillet, cook the breakfast sausage over medium heat until it is browned.
3. Add the onion, red pepper, green pepper, tomatoes, and tomato paste to the sausage and cook for 5 minutes, or until the vegetables are softened.
4. In a large bowl, whisk together the eggs and milk. Pour the egg mixture into the skillet and cook, stirring occasionally, until the eggs are firm.
5. Remove the skillet from the heat and stir in the butter, parsley, salt, and pepper.
6. Sprinkle with shredded cheese, if desired. Serve with salsa, hot sauce, avocado, and/or additional vegetables. Enjoy!
The breakfast skillet with roasted potatoes and eggs is also another delicious way to start your day! Feel free to mix up different ingredients to find what you like best. Watch this tutorial for more inspiration!
In A Nutshell
Skillet breakfast is the perfect way to start your day off right. It's easy to make, filling, and best of all, it's delicious! Plus, it'll give you the boost of energy you need to power through your day.
Don't waste time looking for the best skillet on the market to make this breakfast recipe-- we've done all of the research for you and compiled it in one post! So just whip up a skillet breakfast and enjoy!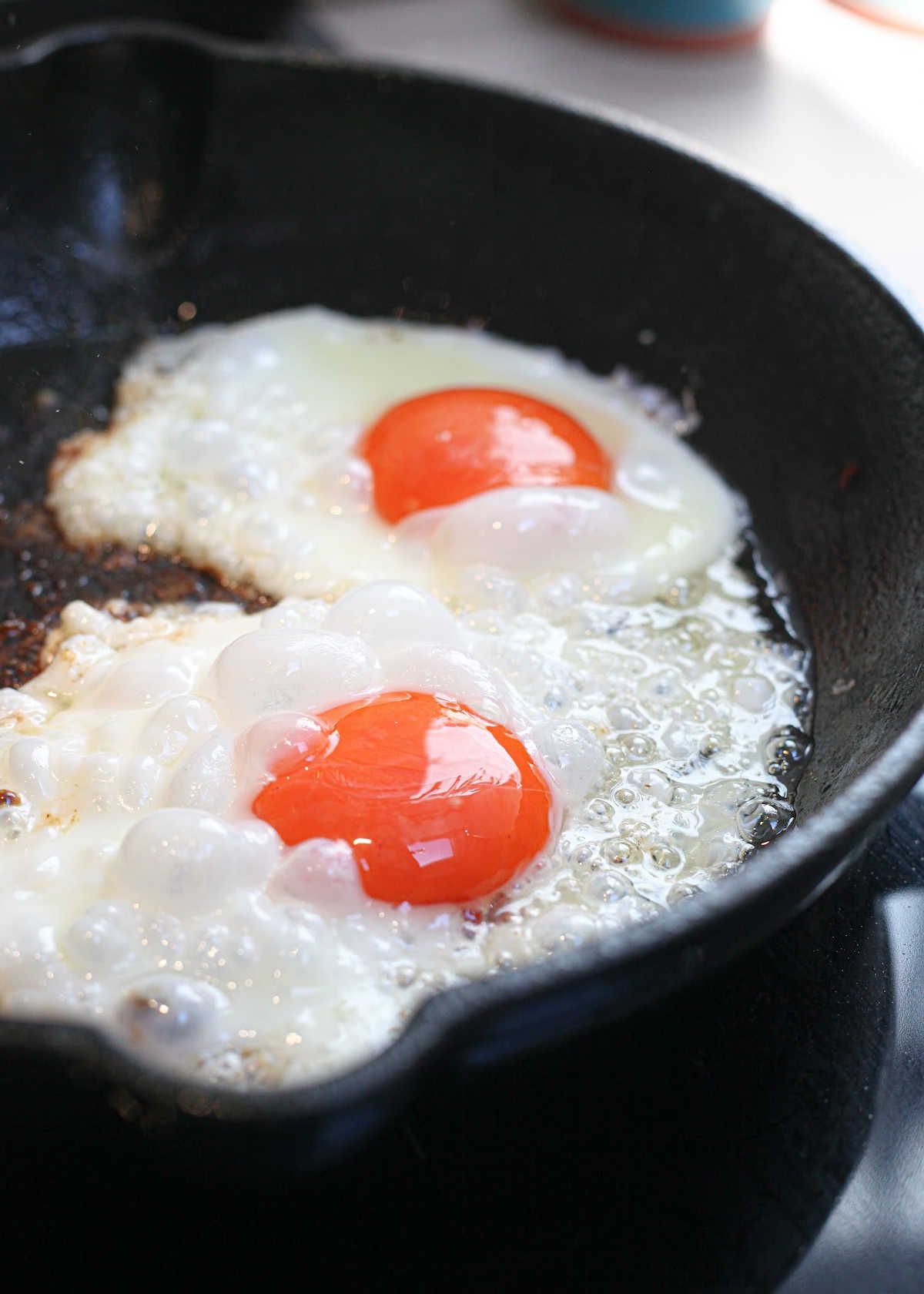 Happy cooking!
Catchy Finds